When You Relapse in Mental Health Recovery During the COVID-19 Pandemic
---
Editor's Note
If you live with an eating disorder, the following post could be potentially triggering. You can contact the Crisis Text Line by texting "NEDA" to 741741.
If you struggle with self-harm or experience suicidal thoughts, the following post could be potentially triggering. You can contact the Crisis Text Line by texting "START" to 741741. For a list of ways to cope with self-harm urges, visit this resource.
2020 was the year I learned a lot about myself and others. I stood my ground, set boundaries with certain peers in my life, addressed the "elephant in the room" and, most importantly, asked for help.
As I pen down this article, my anxiety is through the roof; perhaps, it is because I have been up since 4 a.m. I was one of the early birds to fall asleep before midnight, only to wake up for a second to wish my cat, Matty, a Happy New Year. After waking up on this quiet morning, I was already reflecting on upcoming ventures such as projects that are to be released this year and hopefully taking vacation trips that my eyes are set on. And then, it all sort of collapsed when my mental health and recovery journey hit me.
Struggles and relapses in 2020 — during a worldwide crisis. I used to think that making it as a writer, director and overall artist was to have your shit together. Only that proved me wrong even more when the pandemic hit. For all my life, I struggled with severe anxiety and panic and swings of depression (caused by my anxiety and panic disorder), something that used to come in other forms such as upset stomachs, getting a cold or a fever and struggling to go to the bathroom.
For quite a few years, it was brutal; with lockdown and the coronavirus (COVID-19) pandemic occurring, my wellness and recovery process was no doubt put to the test like many others.
At the beginning of 2020, I went through two painful breakups — one was more of a fallout — before the pandemic hit. For about a month or so, my mind would race all night and it was difficult to fall asleep. That was when my psychologist and physician felt it was best I go on a low dose of an SSRI antidepressant to treat my anxiety and panic disorder. Then, the dosage was upped when it came to the release of my first novel getting released and preparation for my directorial feature film. Most of my anxiety heightened from the context of the projects that discuss wellness and recovery — something that opened my eyes to my health.
While these highlights occurred throughout the earlier part of the pandemic, including an end-of-the-year wrap with another feature film of mine making its way through the festival circuit, I was also coping with loss from a breakup and fallouts with a few people. Working on projects appeared to be a "healthy" coping mechanism for a bit. I had a schedule set of waking up and doing work while applying to new jobs due to my layoff due to COVID-19. Yet, that all changed when I was alone and drunk one night and texted a sort-of ex-boyfriend who struggled with depression. I relapsed that night with self-harm; something I have struggled with since my earlier teenage years. A few days later, I had a therapy session scheduled and it was one of the hardest things to tell my psychologist.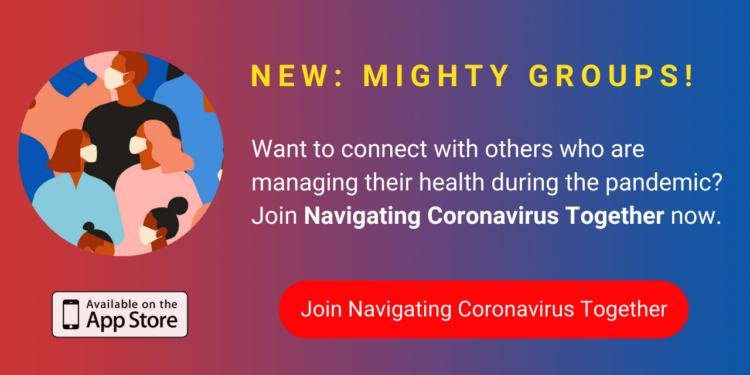 My relapse with self-harming was a low point and a moment where I also realized there was a reason why I wanted to see my psychologist every week as soon as the pandemic started. Deep down, it felt like a slow burn to falling back on an older coping mechanism when things got too overwhelming or felt out of my control. But I was so ashamed, especially while doing press work and talking about wellness and recovery because of my released or soon-to-be-released projects. For months, I felt like a fraud — as though the scarlet letter was pointing directly at me, especially when it came to press release questions of "Is this [book/movie] about your life?"
Around the same time, my psychologist called me out for my history of workout bulimia (overexcessive workouts) and body dysmorphia after divulging my fear of gaining weight and not losing it during the quarantine. That felt like another slap in the face — an endless train of another problem and issue to overcome. Deep down, I wanted to get better but was unsure how exactly.
While fortunate to be seeing a psychologist for quite some time, I also struggled for the past eight years of asking questions regarding my trauma, mental health and physical health. It was during my second-to-last therapy session of 2020 when I asked my therapist about the "right time" of revealing traumatic experiences to other people. That was the first time she told me how trauma does not identify one as a person but it was a part of them — their past. For a moment, I felt that did not apply to me because of my recovery from my wellness and body dysmorphia.
That is also the irony with mental and physical health — there are no prerequisites or a deadline on when to recover. Something I hope to remind myself whenever I feel low or triggered is that recovery is a lifelong journey. And it is OK to be in recovery while celebrating those highlights in life such as filming or a book release date. To this day, my psychologist reminds me that part of recovery for many artists is often talking about it in the work, whether that is primary, secondary or in the third person.
For my resolution, it is to avoid the annual New Year's resolutions and target my focus on what is best for me with the help from my psychologist. To this day, I see my psychologist weekly to check-in and talk about life. There are days where I do not want to talk about anything and that is OK too. Fortunately, my psychologist does not push or peer-pressure me to dive into something that is too unsettling for me. There are always future sessions to revisit.
This February 2021, my psychologist and I will be celebrating our nine years of working together. Later this month, I will also be seven months clean of self-injury since my relapse. So far, it has been six years free of workout bulimia, though those thoughts come and go. This is one of my current struggles of practicing self-love; it is a day-by-day process. Even if I fall, it is OK because healing takes time, and I am doing my best to be patient with myself.
Photo by Omar Lopez on Unsplash
Originally published: January 5, 2021