To Anyone Who Rolls Their Eyes When They See Mental Health Posts on Social Media
---
It's interesting that I have developed a fear I have not had in a long time: "What will people think of me when I open up about my story/experiences?"
I especially had that fear when I posted on my Instagram about being hospitalized for depression last year. I shared it not to receive pity from my friends, but as a reminder that it is OK to not be OK, and you just never know what someone is going through. But let's be honest, my fear of posting my experience online makes sense because of the stigma behind mental illness. You hear someone went to a psych hospital and your first thought might be, "How crazy are they?" I remember talking to a coworker at my previous job, and our conversation frustrated me, because he kept saying that our clients are "not normal" because they came from locked down facilities and psych hospitals. I felt as if he described them as being "insane" or "psyched out"  people, when really they are the smartest, most caring group of people I have ever worked with.
When someone shares their experiences with mental illness, that is the first step to raising awareness. This is because you are now learning first hand how a mental health condition can affect those closest to you. But, with the set perspective that my coworker had, that is what leads people to stay quiet and adds on to the stigma.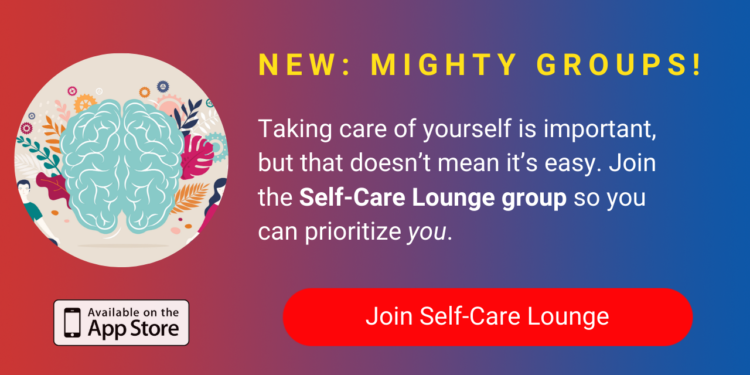 Anyone who shares their story in regards to living with a mental illness or their current symptoms is not doing it for you to feel sorry for them, but to bring an awareness and an empowerment for themselves. It goes without saying that it's not easy for anyone to share personal struggles. It takes time to eventually be an open book and allow people to learn about a vulnerable side of you such as an anxiety attack or a relapse. Naturally we all do not want to present ourselves as "struggling," things just seem to appear smooth if we look like we have our life together. However, that is a dangerous mask to have, especially with someone struggling with some type of mental health condition. I share this because it is easy to misunderstand people who open up about their symptoms. It is important to take time to really reflect on what that person is sharing. What you think is a way to get "selfish attention" may be them doing one of three things:
1. Giving themselves back power by sharing their experiences so someone else does not feel alone.
2. Educating a lot of us on the reality of their illness
3. Searching for genuine support/community.
Mental illness is widely misunderstood, from schizophrenia to the most common depression. So for those of you who do not struggle with a mental illness, I have a challenge for you. Next time you're scrolling on Facebook and the classmate who usually post about his/her eating disorder shares another post, before overriding it and saying, "Here we go again," or viewing it as them playing the victim, read their post. Put yourself in their shoes, maybe even do a 10 to 15 minutes of research online and educate yourself on what this person is going through.
Understand that the mind is a powerful place, it can take you to big heights or lead you to deep lows that for some people it is immensely difficult to come out of. This up and down roller coaster happens in your mind and is not all the time expressed in physical form. That right there is what makes mental illness so dangerous. That is what makes it worthy to be shared and talked about again and again because it is a silent killer.
To the people who do not have a mental illness, I honestly only ask two things of you: Listen to those who do and be willing to be educated.
Read this journey on SpokenByHer.
Photo by Leighann Blackwood on Unsplash