How to Get Started With Mindfulness Practice as Self-Care
---
Out of absolute necessity, I became a mindfulness convert about a year ago. Prior to being at the point where I would have tried standing on my head for half an hour a day if someone told me it would have helped, I'd have said something along the lines of, "I don't have time for that crap," and carried on working myself further down the pathway to burnout.
I liken starting a regular mindfulness practice to starting dieting, in that it takes a while to really notice the difference that it is making. In fact, also like dieting, sometimes you don't notice the gradual changes yourself and all of a sudden people start telling you that they have noticed a change. At least that's how it was for me.
I have to confess that like dieting, I've gone through periods where I've been really disciplined with mindfulness each day and then times where I've lost focus and slipped back into old patterns; hey, I'm human! I've discovered the key is to exercise that self-compassion muscle and simply get back on track — try again tomorrow. True confession — sometimes I was also hard on myself and self-critically thinking I'd never have the self-discipline to make this a regular practice, but I realized this type of thinking did not help at all.
According to The Greater Good Science Center at the University of California, Berkeley:
"Mindfulness means maintaining a moment-by-moment awareness of our thoughts, feelings, bodily sensations, and surrounding environment, through a gentle, nurturing lens. Mindfulness also involves acceptance, meaning that we pay attention to our thoughts and feelings without judging them … When we practice mindfulness, our thoughts tune into what we're sensing in the present moment rather than rehashing the past or imagining the future."
So, if you want to get started engaging in mindfulness, what could you do? First, I think that you need to know why you are doing it, understand the benefits and feel like you are getting some relaxation or grounding out of the practice so it doesn't feel like another chore to add to your already busy day. So, what are the benefits? What can you expect to gain from engaging in mindfulness?
There have been many scientific studies that have provided evidence of benefits that can be derived from mindfulness meditation. An article published on happiness.com cites nine scientifically-proven benefits that you can derive. The benefits they outline are:
1. Stress relief.
2. Reduced anxiety.
3. Lowering heart disease risk.
4. Improved cognitive abilities.
5. Reducing pain.
6. Improving sleep.
7. Stopping smoking.
8. Boosting happiness.
9. Improving the happiness of employees.
Essentially, who wouldn't want to be less stressed, have less chance of having a heart attack, sleep better, have less pain and be happier? To call out just a few of the benefits. Hopefully, you are convinced that it's good for you.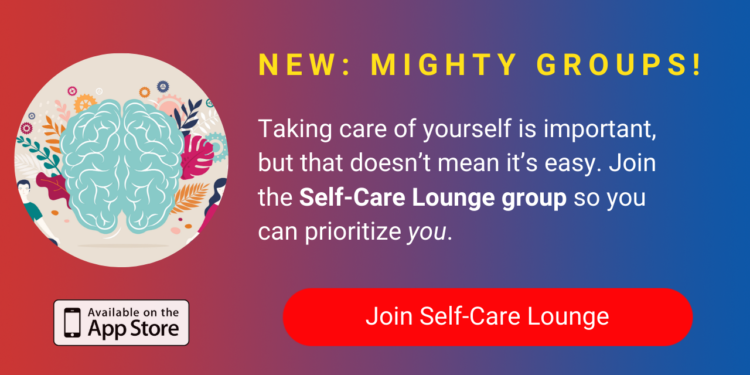 Next, now that we know it's good for us, are we going to like it? Let's face it; I know a daily green smoothie with dandelion greens is a "superfood" with benefits but if it tastes like grass clippings, there is no way you are going to get me to drink it. Mindfulness mediation will not do us any benefit if it becomes that thing on the to-do list that we always run out of time for rather than an important part of our day that we know fuels us to get everything else done. My experience was that, to begin with, I struggled to sit still and focus — I was so used to busily doing several things at once, but like many things it got easier with practice and now I feel so good after stopping and spending some time in meditation.
Where Did I Start?
I started with listening to guided meditations each day on the train on my way to work. While it might not seem like the most Zen of locations to focus on meditations, it worked for me at the time since that was a regular time each day I could always manage to fit it in.
There are many apps that you can download with guided meditation including my favorite — Insight Timer — as well as Calm, Headspace and a plethora of others. I also like Tara Brach's guided meditations available free on her website and on Spotify.
Some of the simple mindfulness practices that I started with are:
1. Focusing on the breath.
There are many different breathing techniques that you can try which allow you to pause and focus on breathing to calm your nervous system. If you are feeling anxious, this practice gives you immediate relief. There are several methods and I'd recommend trialing a few to see what works for you. Some examples are:
Breathing as is,

Diaphragm breathing,

Box breathing,

Alternate nostril breathing.
Here is a basic one available on Insight Timer that could get you started: Aware of Breathing – Foundation Mindfulness.
I have to confess I found this one difficult at first — it's only five minutes but it felt like the longest five minutes of my life to start with. I found it a great first exercise to train my wandering mind to return back to a single focus time and time again.
3. Body scan.
This foundation practice involves paying attention to the various parts of the body and bodily sensations in a guided sequence from feet to head. It helps you to bring awareness to every single part of your body, noticing any aches, pains, tension or general discomfort.
4. Focus on the present moment.
A simple one-minute practice that you can do anytime, anywhere, is to stop and focus your attention on the present moment. You can do this simply by giving your focus to where you are, objects that may be around you, paying attention to any aromas (hopefully pleasant ones) and feeling where your body is in space; is it standing with feet planted on the floor, or seated and you can feel the weight of your body? I have a friend who makes it a habit to do this every time she gets into her car to go somewhere — she starts her car and while she gives her car one minute to warm up, she focuses on the present moment, where she is, how she feels, takes some deep belly breaths and then calmly commences her journey.
In researching how long you need to practice mindfulness meditation each day for it to make a difference, there are varied recommendations and suggestions, but I believe that the general consensus is that even one minute a day can make a difference. Optimal is 20 to 30 minutes each day, and that for the meditation practice to actually make physical changes to your brain, it takes around eight weeks of consistent practice.
Overall, I'm still working on making mindfulness meditation part of my daily routine and I'd like to be even more consistent with it than I am right now. I have experienced the benefits with more clarity of focus, being better able to manage emotions as an observer of them happening to me rather than them being me and overall having a nervous system that feels calmer.
I'd love to hear about your experience with mindfulness meditation, any apps or recorded meditation that you like and the difference it has made for you.
Photo by Darius Bashar on Unsplash