The Power of Being Friends With Fellow Patients
---
"My ride or dies [red heart emoji]."
I stare back at the message that lit up my phone screen. A, a fellow migraineur, texted that message in a group chat with me and another migraineur, R.
I was taken aback. Would I honestly consider this person, who I only met four months ago (and only once in person), a "ride or die" friend?
Maybe it was the brain fog talking, but the answer was a resounding, "Yes."
Eight months later, I would still answer "yes" to that question, without hesitation.
I sat staring at my computer for a solid hour before writing this, trying to find the most eloquent way of describing what it means to be friends with a fellow patient who truly "gets it." But I can't. Because when you meet someone like yourself, after years of living with chronic illness in a more able-bodied society, it is difficult to truly convey all of the relief that you feel.
The relief that someone understands.
Someone understands the struggles of being a young adult with chronic illness. From the disappointment of missing classes to the isolation from our healthier peers. Someone understands the fight of being a patient with chronic illnesses. From the despair of not finding effective treatments to the anger at an imperfect healthcare system.
And I've been fortunate not to just find one someone, but two someones: A and R.
Two people who understand.
Within our patient group chat, we feel a little less alone in the world. (Affectionately named "Lidocaine friends" by R, since we all met under the influence of lidocaine — during an inpatient headache hospitalization).
We share questions and tips for dealing with the pain, rant about the inadequacy of current migraine treatments and celebrate the good pain days. We share life updates and funny memes. Because we're not just patients, we're people too.
And while we live in different states and lack the motorcycles for our biker gang (trust me, the last thing the world needs is this trio of migraineurs riding motorcycles), we are still a trio to be reckoned with: R as the galvanizer, me as the researcher and A as the fighter. We've got each other's backs and migraines stand no chance of winning. (We may lose some battles, but we will win the war).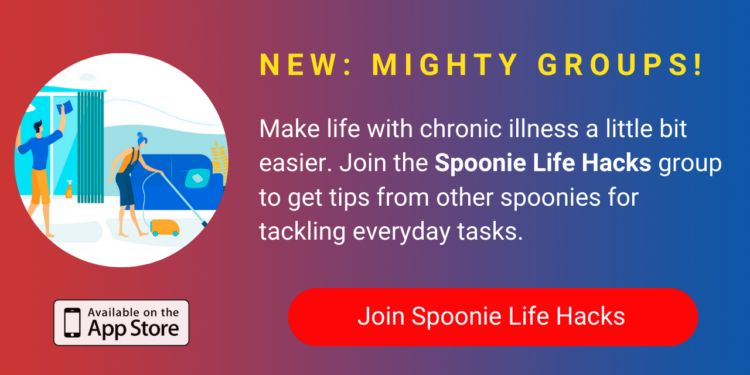 Because we will fight through the pain and we will fight together.
So the next time you have an opportunity to connect with a fellow patient, I encourage you to go for it. Introduce yourself. You never know where it might lead. You may just find a new friend or friends to join your gang of chronic illness fighters: your "ride or dies" (motorcycles not necessary).
Chronic illness is isolating and, for some, it is a lifelong battle. But it doesn't have to be a battle you fight alone.
Because you are not alone.
Originally published: December 21, 2020