How 2020 Brought Back the Worst of My Intrusive Thoughts and OCD
---
Editor's Note
If you struggle with obsessive-compulsive disorder (OCD), the following post could be potentially triggering. You can contact the Crisis Text Line by texting "START" to 741-741. To find help, visit the International OCD Foundation's website.
I can't pinpoint the time it happened. I'm not sure if it was a gradual process or abrupt, but it's likely it was building before I fully registered what was happening.
My grandpa passed away, alone, in a veteran nursing home. He was the light of my life, the anchor of my family.
I was laid off from my work and found myself with abundant time to process the increasingly volatile news cycle. Stripped of the intellectual stimulation and the routine, my obsessive-compulsive disorder (OCD) spiraling, I slipped into a state I hadn't seen in some time. The most repugnant of my intrusive thoughts were resurfacing. Themes I had for years "conquered" (or so I thought) were back. The very thoughts I had been able to easily dismiss as nonsense, after many years of therapy and exploration into self-help.
To add insult to injury, the world I knew prior seems distant and unlikely to return. Topics once easily characterized into the overt Pure O OCD themes of harm and scrupulosity are being debated in main stream discourse. My compass is having trouble finding due north. My mind is in duress and every piece of news and social content shared only exacerbates the frenzy. Everything is politicized. Everything is polarized. My instinct is to retreat, but to unplug would be ignorant and imprudent as this moment in time demands we pay attention, we participate and we engage. Or is that demand to participate one that my guilt and shame spiral is legitimizing? Would it actually be OK to protect my inner peace, so I can better engage in society when the dust in my inner tornado settles?
The intrusive thoughts and what-ifs abound. Could I harm someone? Is harm ever justified? Where do I stand on religion? What role does God play in my life? Does my short temper and low tolerance for interaction connote that I don't love the people who are trying desperately to show up for me? Are my relationships irreparable? Am I worthless without a job? Should I have done more in my life by this time? Maybe I shouldn't be a mother. Perhaps I'm not equipped. What is good? What is evil? There are too many others I'm too ashamed to relay.
These have typically been episodes I could traverse with ease. But today I'm presented with the perfect storm of global unrest, the imminent threat of COVID-19, the real grief of losing a loved one who was integral to my life and my sense of worth and esteem, the purchase of a new home concurrent with the loss of nearly all my income, and the loss of intellectual stimuli that at the very least distracted me from my fears and channeled my anxiety into something productive.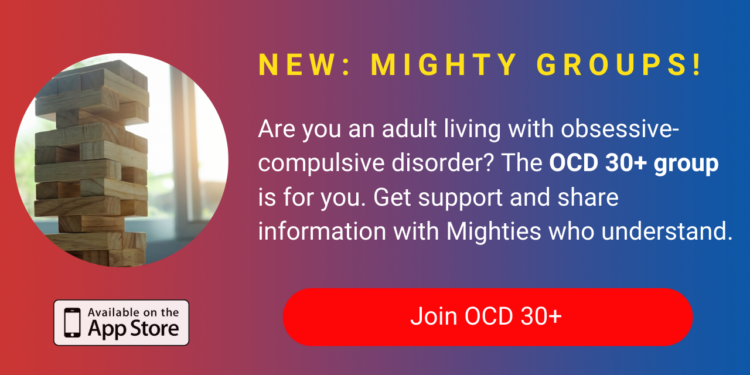 So what is it. Is it OCD? Is it me? Do I have to be certain, and if so how do I get to the certainty? Given all the books I've read and experiences I've lived, I know this mere reasoning around meta thoughts, thinking about my thoughts, is a clear indicator of an OCD episode. The urgency to be sure enough. The what-if dilemma of not knowing. The fear and sticky mind. I know, or at least I'm sure enough, that OCD intrusive thoughts always behave the same way, content aside. They feel awful and induce shame, guilt, disgust and even sorrow. And they are stuck, meaning there is no productive trajectory from thought to action, how legitimate thoughts behave.
I've navigated depressive episodes that I've never experienced in the last four months. And I've been angrier than I have ever been. I know the grief journey includes these stops. I've tried to make peace with this peculiar moment in my life. And honor it as a critically important time for me to grow, stripped of so many of the things I thought I needed to survive: financial security, an even and calm demeanor, a career, a nation that is harmonious and a hero like my grandpa.
I'm sure enough I am not a monster, no matter how egregious my intrusive thoughts may be. And while I'm not certain of a lot, I'm certain that I'm stronger than my fear.
Getty image by Natalia Lubkovskaya
Originally published: August 18, 2020