When You Feel Like Your Trauma Isn't Enough
---
Four years ago, I met with a psychiatrist for the first time in my life because my fiancé felt I should. I went begrudgingly, convinced that after a few meetings the doctor would let me go because there was nothing wrong with my mental health.
After walking through the mandatory questions, explaining a little about my childhood and my past, and enduring the uncomfortable personal conversation with a stranger, the doctor said, "I'm sure by my line of questioning, you can guess what I believe your diagnosis is?"
I didn't have a clue what he thought my diagnosis was. I was surprised I even had one. And over the next few meetings, it was confirmed that I had post-traumatic stress disorder (PTSD). This was a huge shock to me, and it took me time to believe it.
As I began to do more research, it became clearer that the doctor was right. Many of the symptoms I had begun to recognize matched up perfectly with PTSD. And, as I began to recognize those symptoms, I realized they had been with me for as long as I could remember.
We continued to explore my diagnosis and try to figure out what had caused it. Initially, we thought it had to do with the sexual trauma I had experienced just months prior, but it seemed I was coping with that. We continued to go back through my life, through all the small and seemingly insignificant events that I had gone through.
What we found is that my PTSD didn't stem from one, big event. It had built up over my entire life from many small, traumatizing events. Things that a lot of people go through. Divorce, verbal abuse, emotional neglect, unwanted sexual advances, being misunderstood, and the list goes on.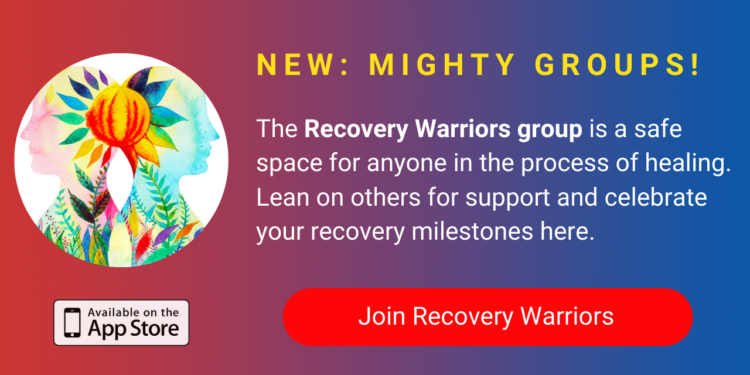 What came next was guilt. I felt guilty that I couldn't cope with the problems of everyday life. I felt guilty that my mind reacted so irrationally to things that weren't a big deal. I felt silly when I had to disclose my mental illness to others and they asked, "Oh… you must have served in the military." And I had to answer, "No."
I felt pathetic.
But what I began to realize, and what I must constantly remind myself of, is that it isn't about what happened to me that caused my PTSD. There is nothing I can do to change my experiences or my diagnosis. My trauma is enough. I am not weaker because my experiences are less than anyone else's.
And if you feel that your trauma isn't enough, or you're experiencing the symptoms of PTSD and can't connect it to any one event, that's OK. What matters is that you recognize it and do what you can to face it one day at a time.
Getty image via CarlosDavid.org
Originally published: October 21, 2020