19 Gifts to Give Your Friend With POTS
---
Editor's Note
We hope the products below, all recommended by our Mighty community members, help you or a loved one in your health journeys. Just so you know, The Mighty may collect a share of sales from the Amazon links on this page. Prices and product availability are accurate as of publication.
If you're looking for a gift for a friend or loved one with postural orthostatic tachycardia syndrome (POTS), you could certainly get them the same types of presents you'd get a healthy friend. But those with chronic illnesses such as POTS often have additional needs – and when you consider the cost of appointments, treatment, medications, medical devices, etc., sometimes it can be incredibly helpful to receive gifts that make managing life with POTS a little bit easier.
To get an idea of what types of gifts would be most beneficial for those with POTS, we asked our Mighty community what gifts they would love to receive. Of course, everyone with POTS is different, so some of the following suggestions may suit certain individuals better than others – but hopefully this list can provide you with some shopping ideas. And for those who live with POTS, let us know in the comments below if you have any additional suggestions!
Here are our POTS community's gift recommendations:
1. Salty Snacks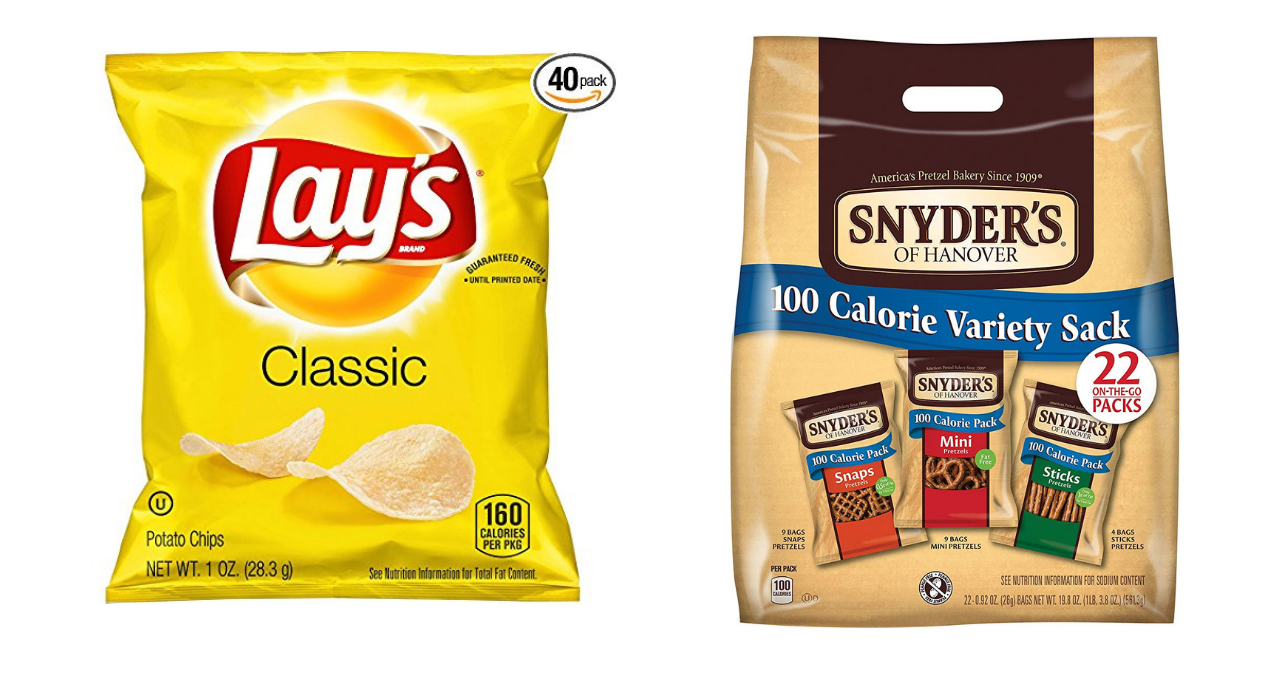 Deanna Marie recommended, "Salty snacks for days my symptoms are terrible."
"Salty foods, doesn't have to be big but just remembering I have this is such a big relief to me," explained Laura Lezzet Sosa.
"A huge box of my favorite crisps!" wrote Sarah Phillips. "Nice and salty."
Buy the Lay's potato chips (40-pack) above [left] for $9.10 from Amazon. Buy the Snyder's pretzels (22-pack) above [right] for $6.58 from Amazon.
2. PICC Line Cover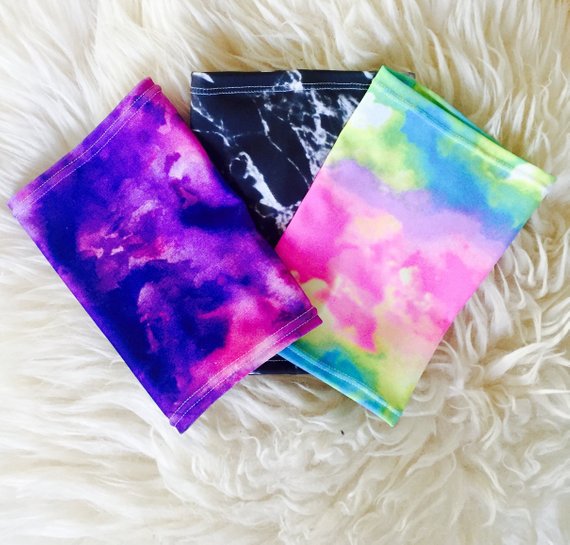 "If they have a PICC, maybe a cute cover from Etsy," recommended Deanna Marie.
Buy the PICC line covers above (3-pack) for $24 from Etsy.
3. Small, Portable Fan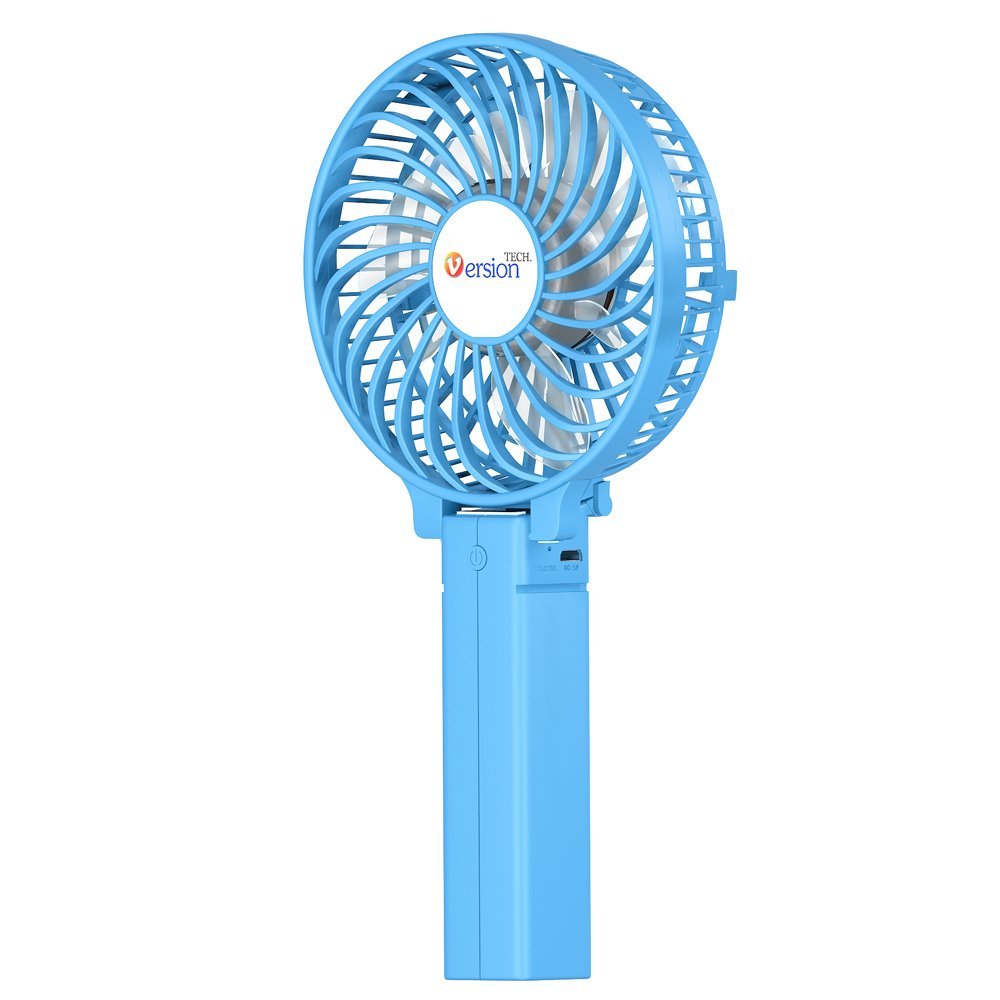 "A small fan that you can take with you!" said Inbal Avi-ad. "My body just can't stand the heat and I'm always hot. A fan that I take with me everywhere is a must."
Ashley Arrington added, "A small, portable, battery-operated fan."
Buy the handheld fan above for $14.59 from Amazon.
For more recommendations from our community, check out these 14 portable cooling products.
4. Fun Water Bottle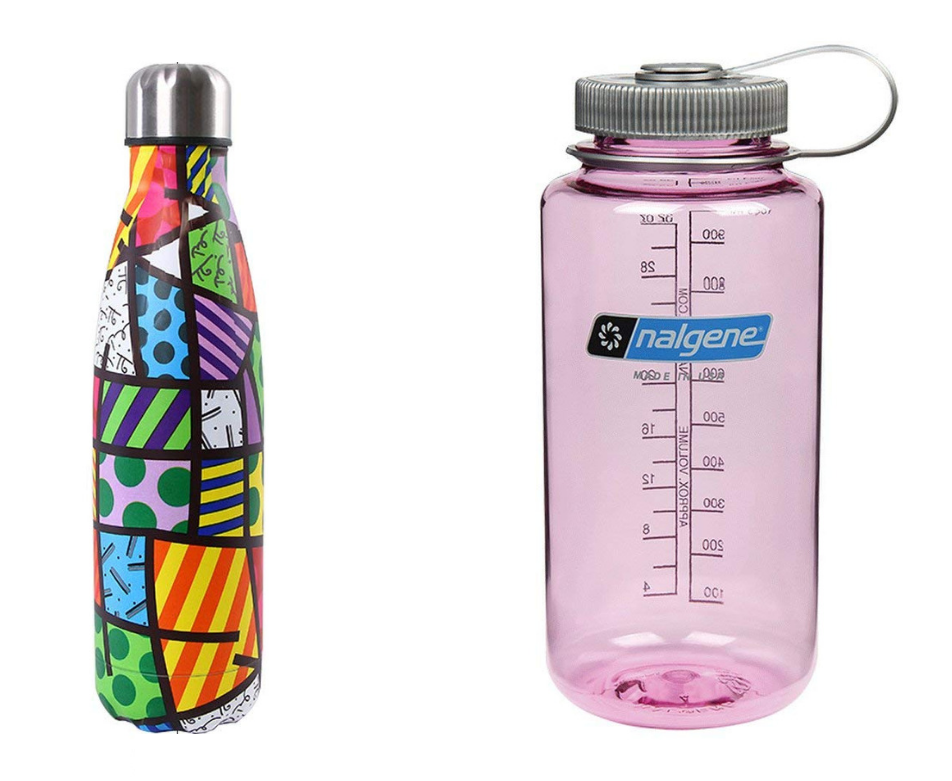 "Reusable water bottles are great!" wrote Daisy Marie Ray. "A POTSie can never have too many water bottles."
"Travel mugs," said Jo Catherine. "Both for cold and warm drinks; gotta keep up the fluid intake."
"A water bottle that has measurements down the side is handy for knowing how much water you have drank," added Alesha Brown.
"Cute water bottles, or make up a gift basket with the water bottles, fluffy socks, salty snacks, maybe some sweet treats and a DVD or two," suggested Amie Addison.
Buy the stainless steel water bottle above [left] for $14.99 from Amazon. Buy the Nalgene water bottle above [right] for $11.49 from Amazon.
5. Books, Games and Activities You Can Do Lying Down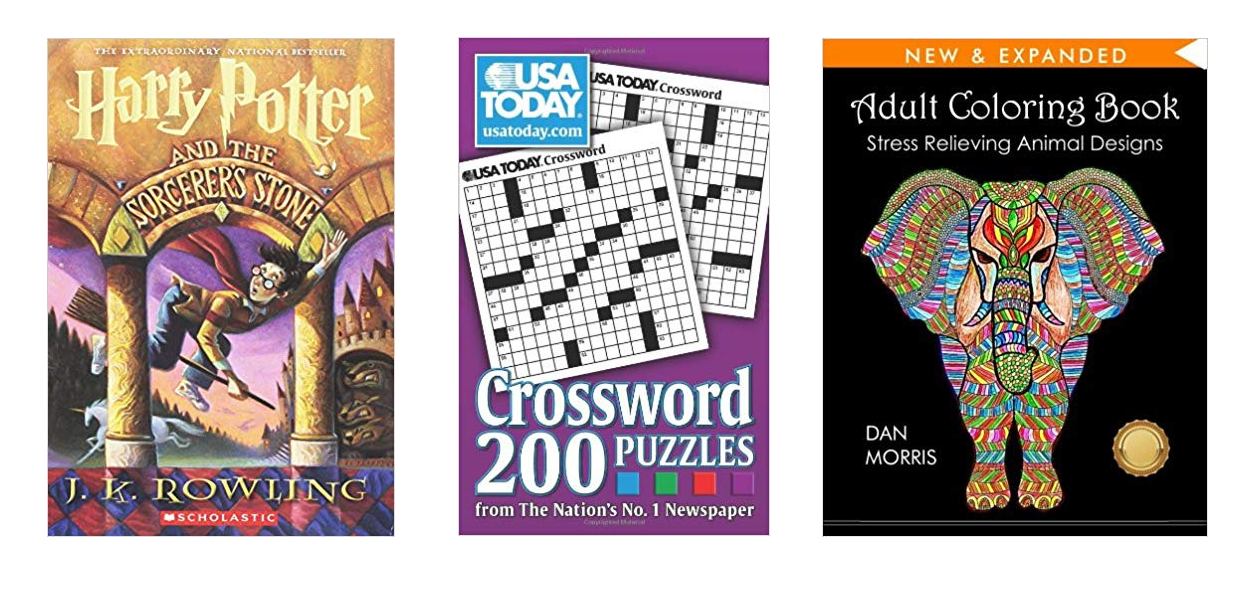 "Books! Things you can do while lying down to avoid dizziness," said Deanna Marie.
Buy the "Harry Potter" book above [left] for $8.87 from Amazon. Buy the crossword puzzle book above [middle] for $9.11 from Amazon. Buy the adult coloring book above [right] for $5.09 from Amazon.
6. Cozy Comfort Items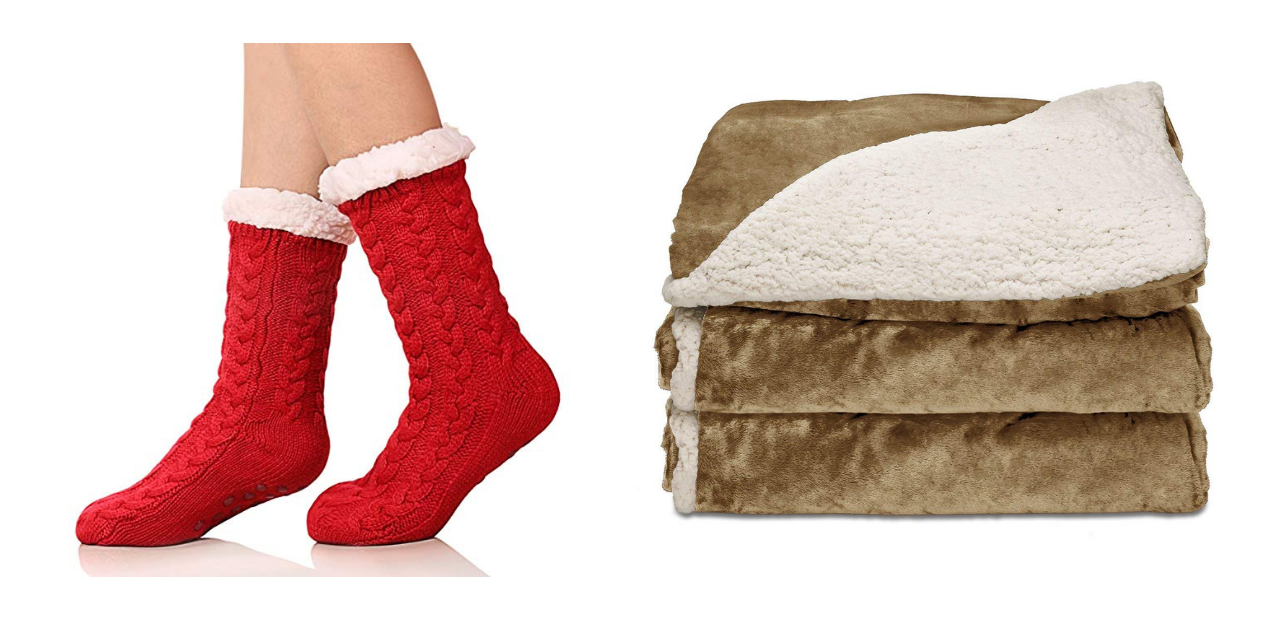 Yölanda Ann told us, "Comfy socks, comfy pillows, comfy hoodies, comfy blankets. I spend most of my time in bed, so comfort is important to me!"
"Fuzzy socks, sweaters and blankets for days I can't keep my temperature up," wrote Daisy Marie Ray.
"[I] really warm and comfy socks to keep my feet warm in the winter. Since I have really bad circulation, my feet tend to get ice cold in the winter," Christa Riter explained. "I'm also down for a heated pair of gloves as well."
Laura Palmarino added, "A warm plush blanket to curl up in when my bp is low."
Buy the fuzzy socks above [left] for $9.99 from Amazon. Buy the heated blanket above [right] for $59.99 from Amazon.
For more recommendations from our community, check out these 19 cute comfort items that are perfect for days spent in bed.
7. Electrolyte Drinks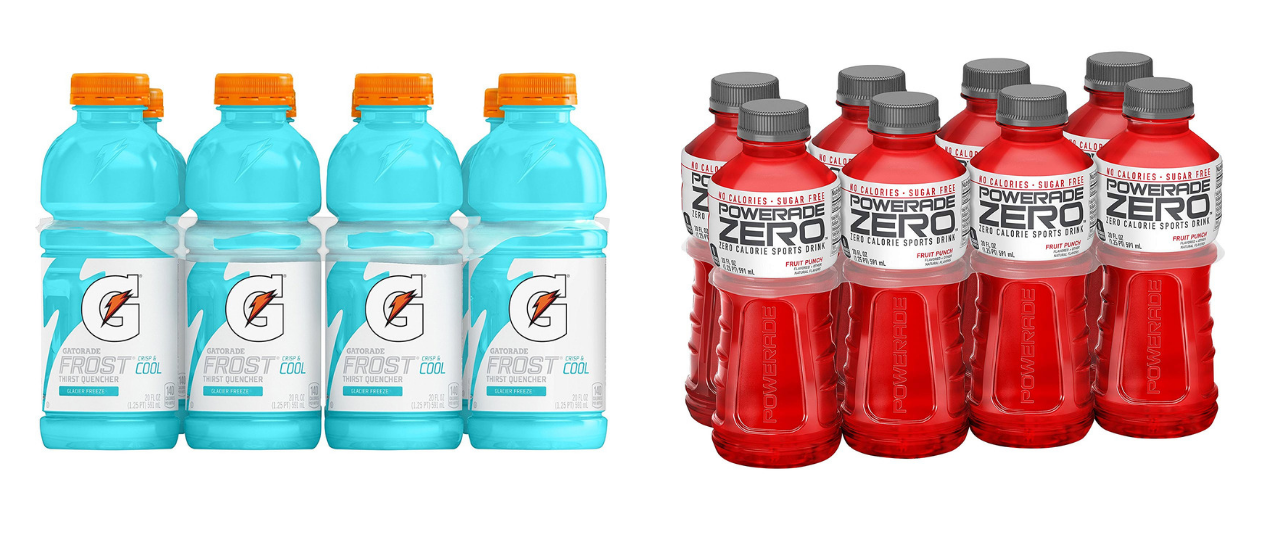 "Stock of Gatorade," wrote Dawn Glassman. "It gets so expensive."
Ashley Payne told us, "Sweet and salty snacks are always welcomed. Lots of Powerade so I don't have to worry about getting it myself." 
"Gatorade or Normalyte – things I use all the time but are expensive on my disability budget," said Tenille Marie.
Buy the Gatorade (8-pack) above [left] for $4.99 from Amazon. Buy the Powerade Zero (8-pack) above [right] for $4.00 from Amazon.
8. Time Spent Together

Katelynn Nelson said, "Soft blankets, a cute water bottle, anything with thought behind it. On a bad day, don't be afraid to offer to come over with a movie and some salty snacks. I can't promise I'll be fully functional or even accept 100 percent of the time, but sometimes that's what I need more than anything."
"A visit to my home," wrote Nikki Thatcher.
For more recommendations from our community, check out these 16 coupons you can give to a chronically ill friend.
9. Indoor Plants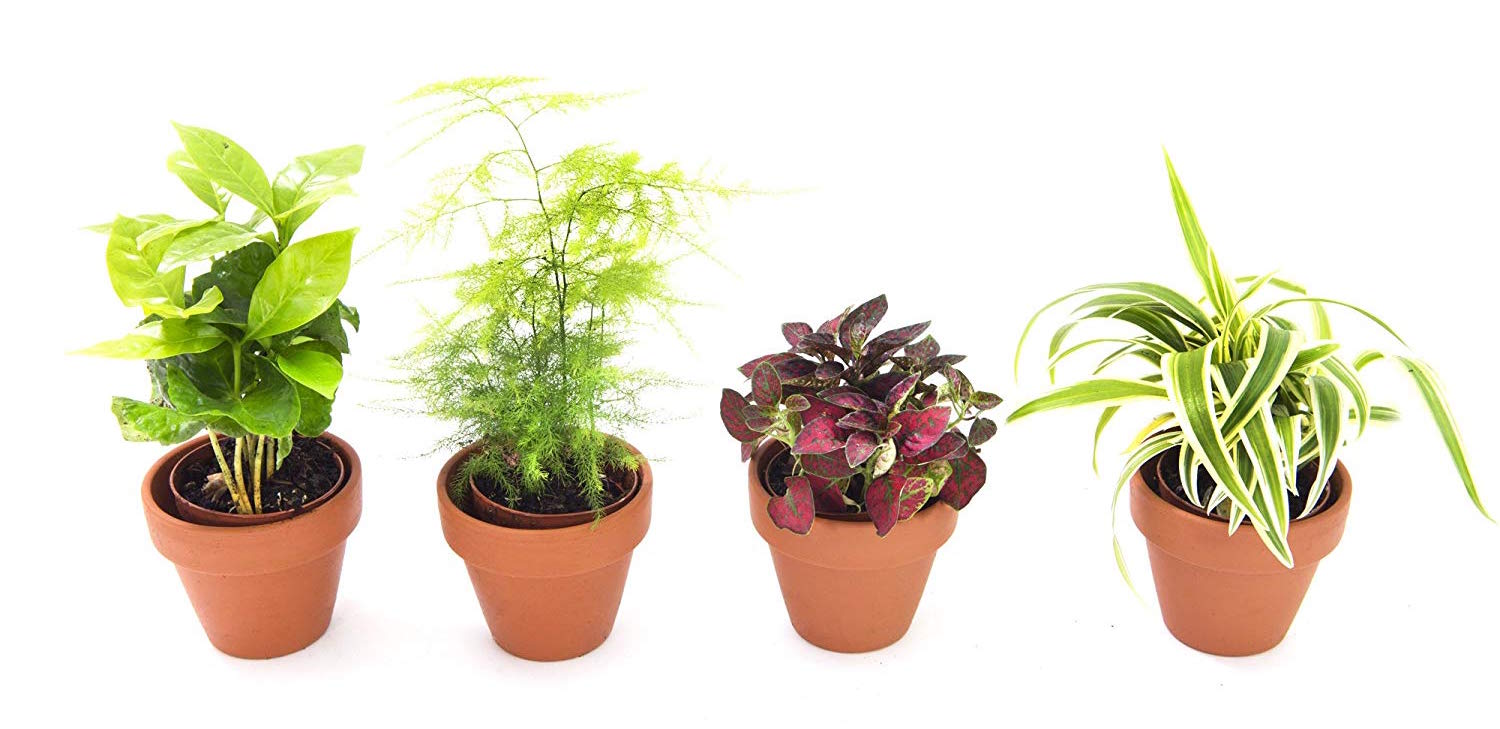 Allison Deisting told us, "A little indoor plant that is low maintenance is what I would want to receive as a gift. It isn't just more 'stuff' to find a place for – it is something you can take care of and watch grow. Plus plants make rooms feel so happy!"
Buy the live plants above (coffee plant, fern, Hypoestes and spider plant) for $22.56 from Amazon.
To learn more, check out our Disability Editor's 10 tips for gardening with a chronic illness or disability.
10. Smart Watch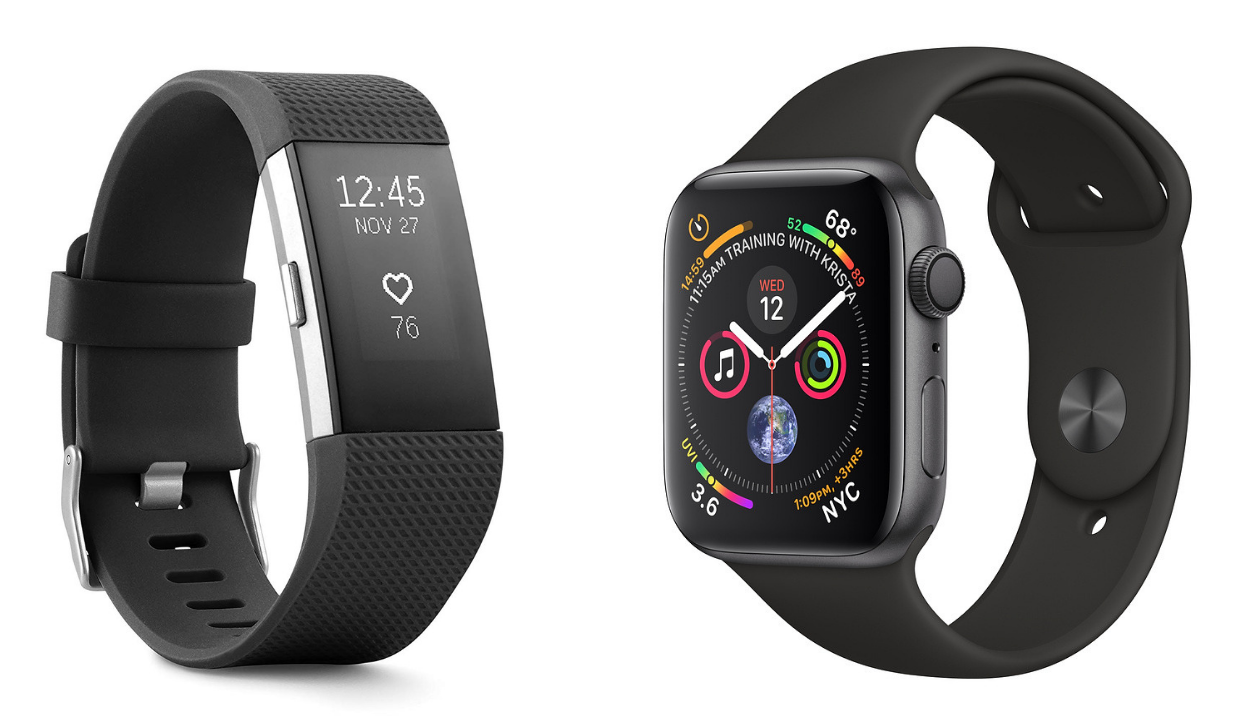 "A smart watch which can monitor my heart rate, blood pressure and temperature, and warn me when my levels are too low or high," explained Craig Elmer.
"The new Apple Watch Series 4 with ECG capabilities," wrote Katie Bierbaum.
Laura Maki added, "I would love a weighted blanket, pillows, an Apple Watch or FitBit of some kind to monitor heart rate."
Buy the FitBit Charge 2 above [left] for $121.18 from Amazon. Buy the Apple Watch Series 4 above [right] starting at $399 from Apple.
11. Weighted Blanket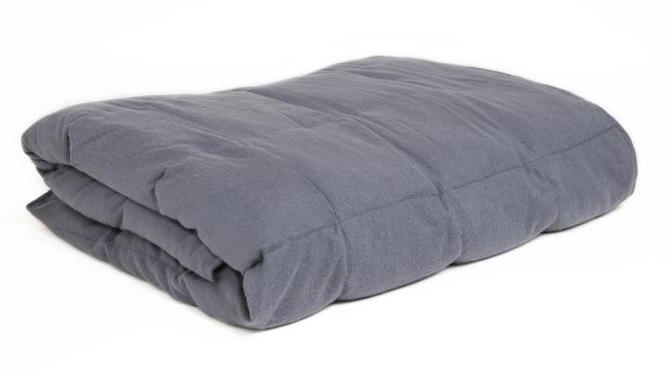 Recommended by Abby Tiller, Lindsay Newman and Sandy Prevor.
Buy the 10-lb. weighted blanket above for $195 from Weighting Comforts.
12. Grabber Tool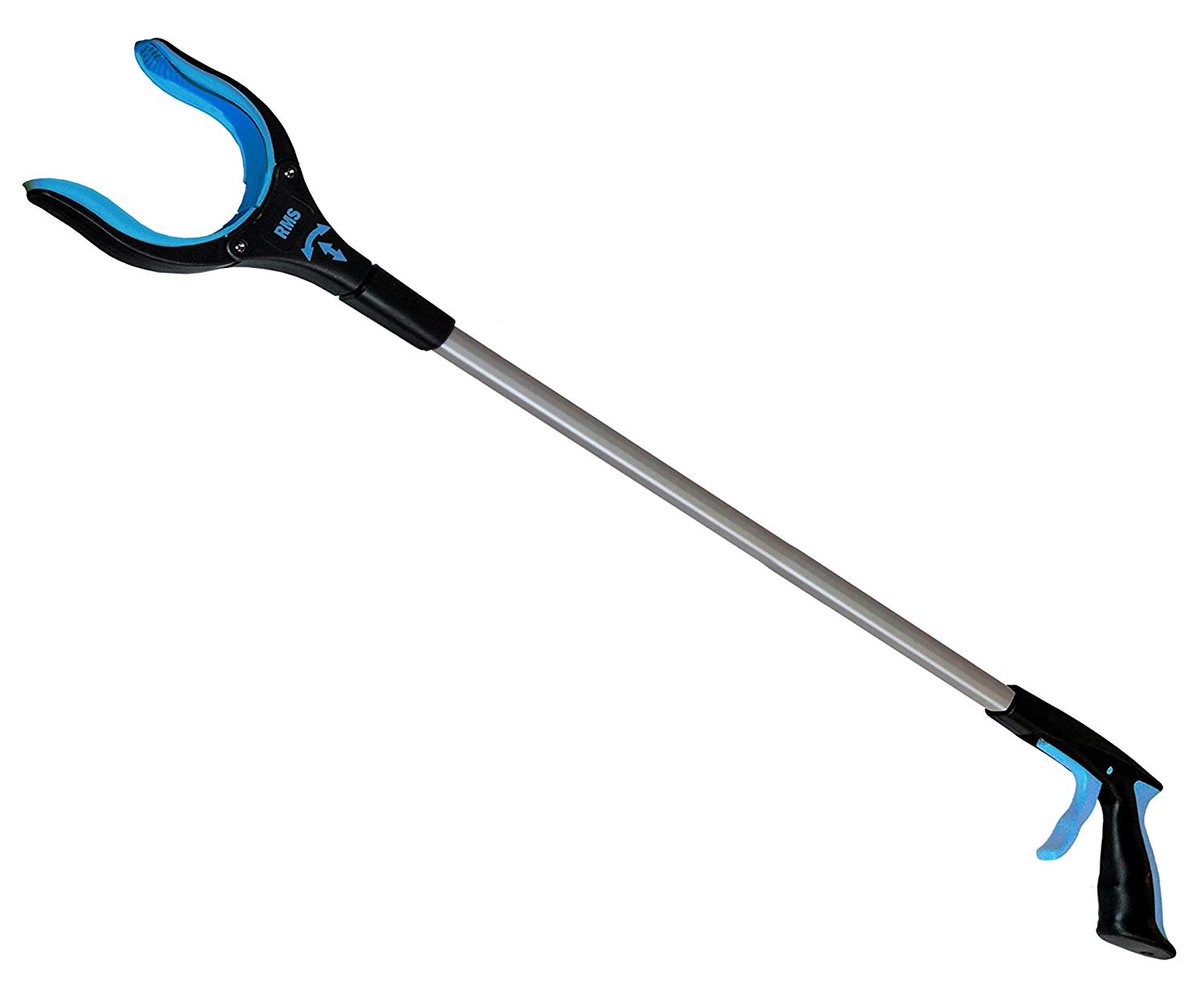 Nae Lang recommended, "One of those things you pick things up with without bending. It's got a clamp kinda thing at the end."
Buy the grabber tool above for $16.97 from Amazon.
13. Gift Certificate for Cleaning Service

"Maid service…" suggested Shayla Fortner-Watrous. "With four kids and five cats it's never-ending around here."
"A Merry Maids (or the equivalent) gift card," wrote Leah Charlier-Laczny.
Erica Rogers-Jensen said, "Cleaning and laundry service to keep up with my toddler!"
Buy a gift certificate to Merry Maids or Molly Maid.
14. Compression Wear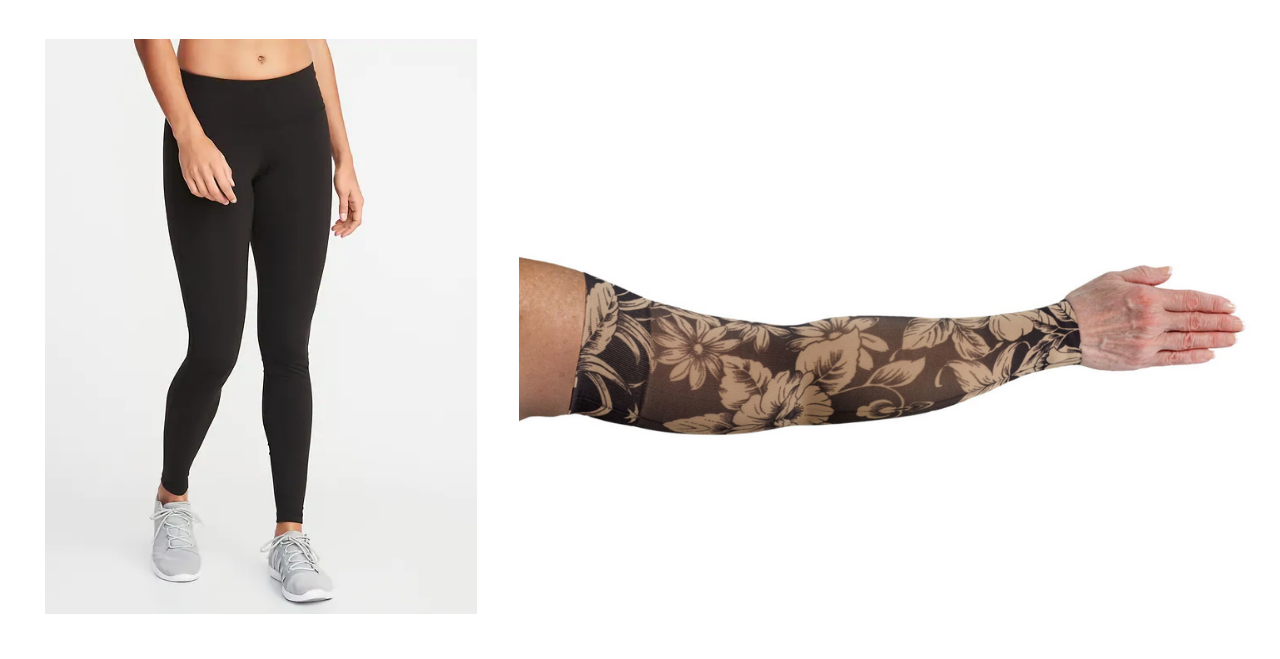 "New compression gear and Spandex!" wrote Carlow Doyle. "They are so expensive but I love them so much."
"Some new compression sleeves, so I can look more fun," said Lily Self.
"Compression leggings! I always ask for leggings for my birthday or Christmas from Old Navy," added Michelle Kaur.
Buy the compression leggings above [left] for $22 from Old Navy. Buy the compression arm sleeve above [right] for $90 from Lymphedivas.
For more recommendations from our community, check out these 20 brands of compression wear.
15. Electrolyte Powder/Tablets

"Gatorade powder!" wrote Kylee Piquette. "It's much less expensive than bottled Gatorade and lasts a lot longer! Salty snacks for sure. Also, salt sticks/tabs."
"Powdered sports drink mix. I prefer Propel because it doesn't have the dyes, but still has a nice light flavor and the sodium!" said Sarah Bell.
Renée E Cauller recommended SaltStick and NormaLyte, Lindsay Lott recommended Vega electrolyte powder and Nuun tabs, and Rachel Friemel recommended Liquid I.V. Hydration Multiplier.
Buy the Gatorade powder above [left] for $7.99 from Amazon. Buy the Nuun electrolyte tablets (40-ct.) above [middle] for $18.04 from Amazon. Buy the Liquid I.V. electrolyte powder (16-ct.) above [right] for $23.74 from Amazon.
16. Gift Cards to Frequently Visited Stores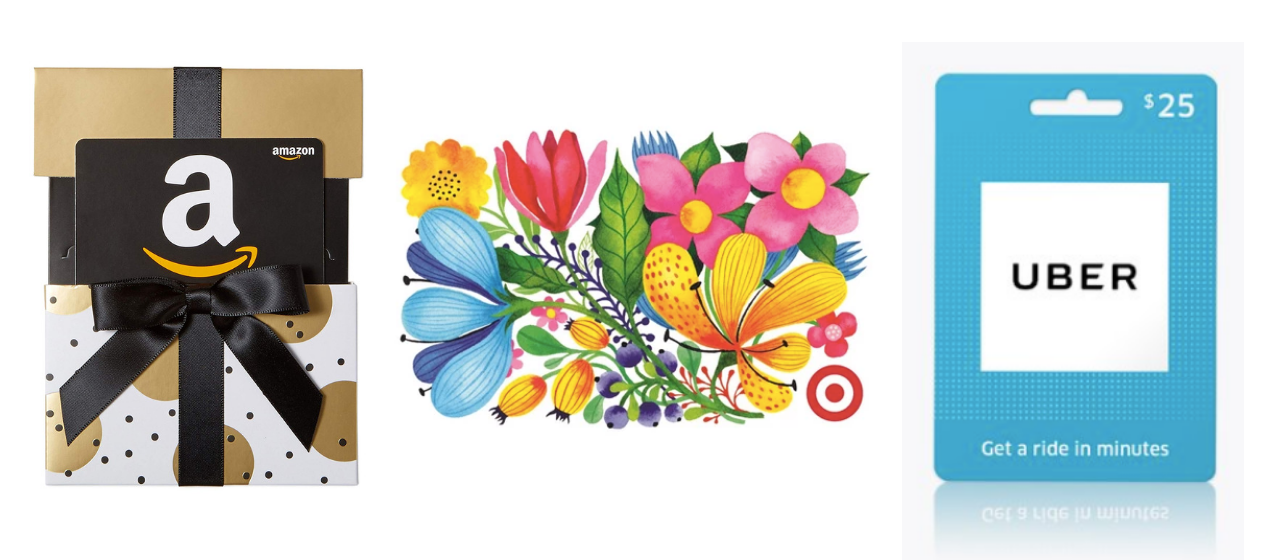 "Gift cards to places that carry everyday needs. While I love so many of the product suggestions I see by others, and would be happy to receive them, lots of us dealing with POTS have many things stretching our budgets thin. Doctor bills, fuel for driving to appointments, medicines, braces and other therapeutic aids, mobility devices, sports drinks, salty snacks – these things cost a lot. Gift cards to places such as Walmart and Target could really help us to be able to choose the things we need," Amanda Tim Turbyfill explained. "It's hard for us to ask because it can sound like we are begging, but if someone were wanting to be a blessing and they had the means to help that way, it would mean so much."
Karen Syens suggested, "Uber gift cards to get to doctors when I can't drive myself."
Buy the gift cards above from Amazon, Target or Uber. 
17. Supportive Pillow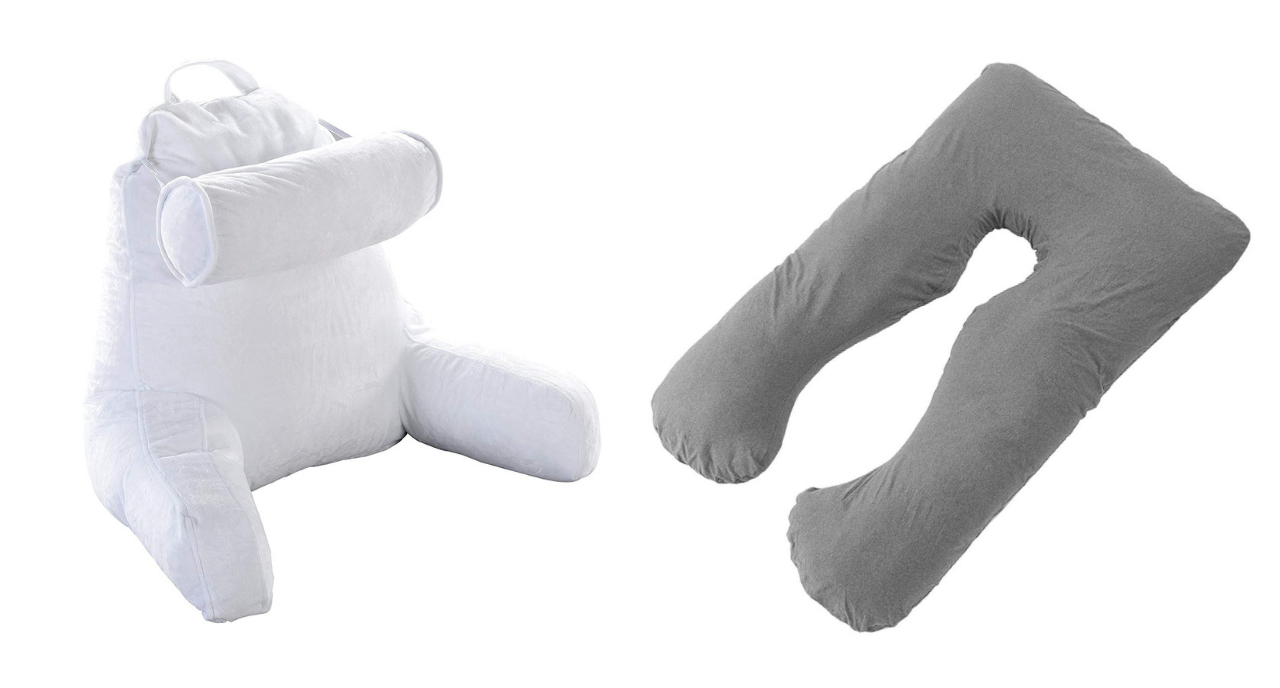 "Something like [an armchair pillow], because I spend most of my days in bed, propped up on soft pillows. This would give me structure to my body," explained Melissa Brinkley Ford.
"Good support pillows like those 'husband' pillows are great too," Ashley Payne recommended.
Buy the armchair pillow above [left] for $54.95 from Amazon. Buy the U-shaped pregnancy pillow above [right] for $49.99 from Amazon.
For more recommendations from our community, check out these 27 pillows and these 14 alternative pillows that help people get comfortable and sleep better.
18. Hand Warmers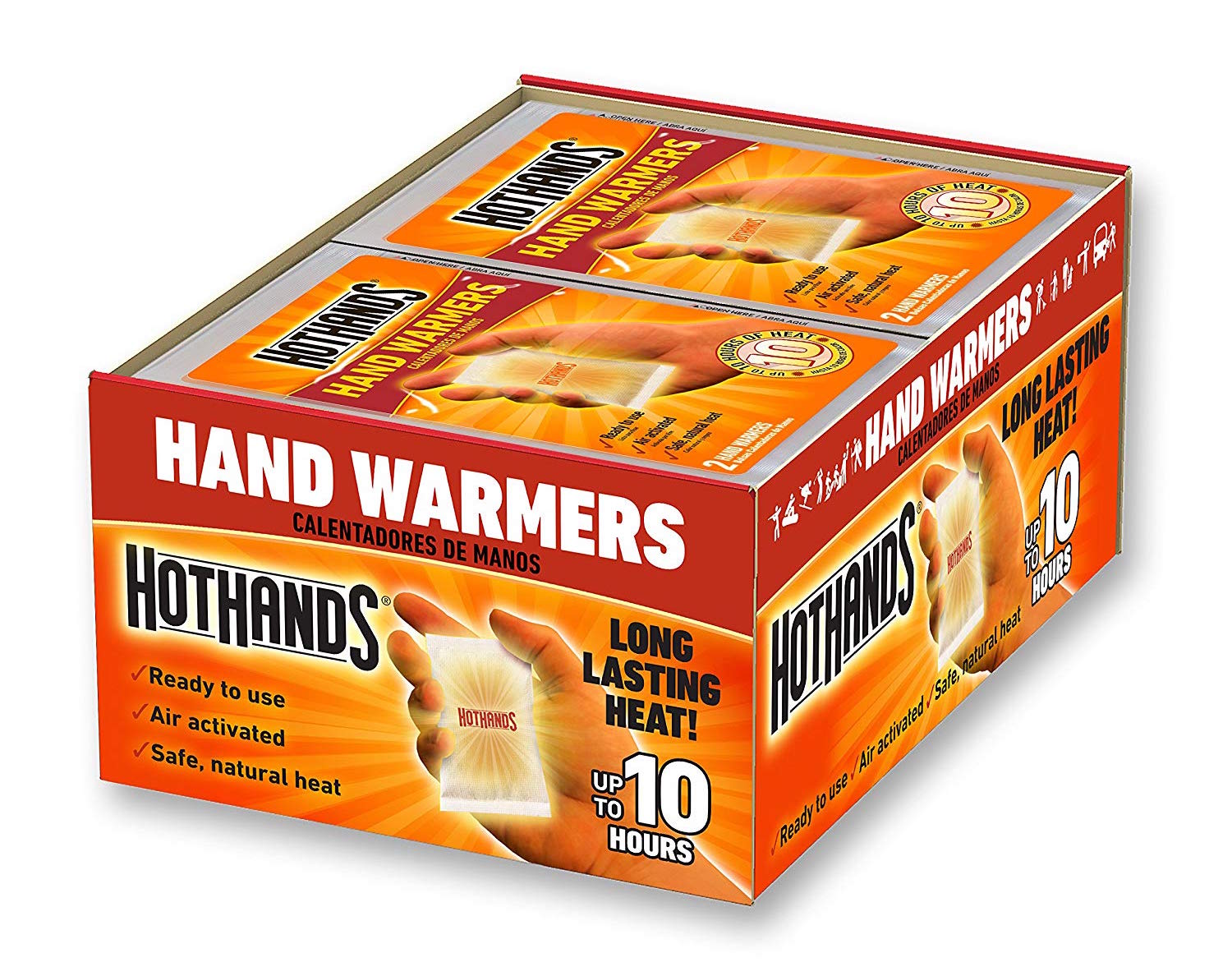 "Hand warmer packets by Hot Hands," wrote Julie Davis. "I put them over a pair of socks, on my toes, with fuzzy socks over them to hold them in place."
Buy the hand warmers above (40-pair) for $28.26 from Amazon.
For more recommendations from our community, check out these 14 portable heating products.
19. Dysautonomia Awareness Gear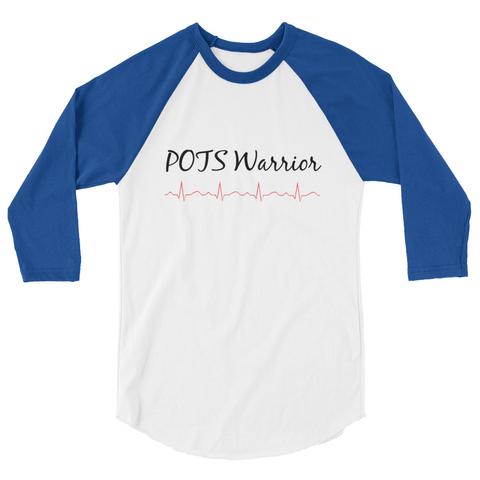 Kylee Piquette recommended, "Gear that represents POTS/dysautonomia. Funny things that say things like 'Gatorade goddess.'"
Hannah Wingert added, "A shirt to help raise awareness," and suggested the one featured above.

Buy the POTS Warrior shirt above for $25.95 from Sunshine and Spoons Shop.