The Tears That Fall When You're on the Rockier Path of Parenting
---
Today, I cried…not the pretty, hand-waving in front of my face to stop the tears, tissue dabbing, Miss America accepting her crown cry. It was the violent sobbing, tears mixed with snot dropping down my face, heaving until I was almost vomiting type of cry.
I cried for a lot of reasons. I cried because a recurring wave of grief hit me and knocked me down. I cried because time is flying faster than I can keep up, and my to-do list just keeps getting longer. I cried because I've been feeling more like a caregiver than the mother I'd always dreamed I'd be. I cried because I felt lonely. I cried because I felt tired.
Yes, of course, I'm physically tired, but I was tired of fighting. I was tired of fighting in a world that others get to enjoy, while I have to cut down metaphorical trees and brush to make my own path of happiness, a path that is rockier and much more difficult to climb. And I felt defeated.
As the mother of a child with additional needs, there are so many outside voices that are involved in your child's life and decision-making. Asking for help feels like giving even more of your motherhood away, so you'd never ask, but sometimes you need a minute or hour to yourself. Life feels so heavy when you cannot take your child's struggles away, or when no one wants to sit with you and ask how you are, truly, for fear that you'll be honest and admit that you're having a hard time. So often, I would love to feel anywhere near "normal"— go to outings and not fear that we'll have to make a swift exit, talk with friends about the mundane of the every day, have a nice dinner out as a family or have a simple playdate at the park. I would love to brag about things that other moms care about, but my wins look so different than yours.
I'd forgotten for a moment — a brief period of self-pity, I'd call it — that though our life is different from the expected or the "normal," the extra effort that goes into the every day is worth it. I remembered when a little hand landed on my cheek stained with tears, deep-blue eyes stared into mine and the tiniest sleepy voice said, "Mommy."
The feelings of exhaustion, loneliness, defeat and anxiety didn't disappear, but the fire reignited within me and they became buried, once again, under my feeling of purpose.
It's because of this purpose, these little hands, big blue eyes and tiny voice, that we are able to, from the rubble of our former lives, create a solid foundation for this unexpected life together. We are trying to build a life that's extraordinary, that's memorable and that makes a difference in the world.
And maybe this snippet of my story doesn't have a traditional happy ending, but it has a tomorrow. I'm so lucky to (hopefully) have so many tomorrows to come, to continually fulfill my purpose.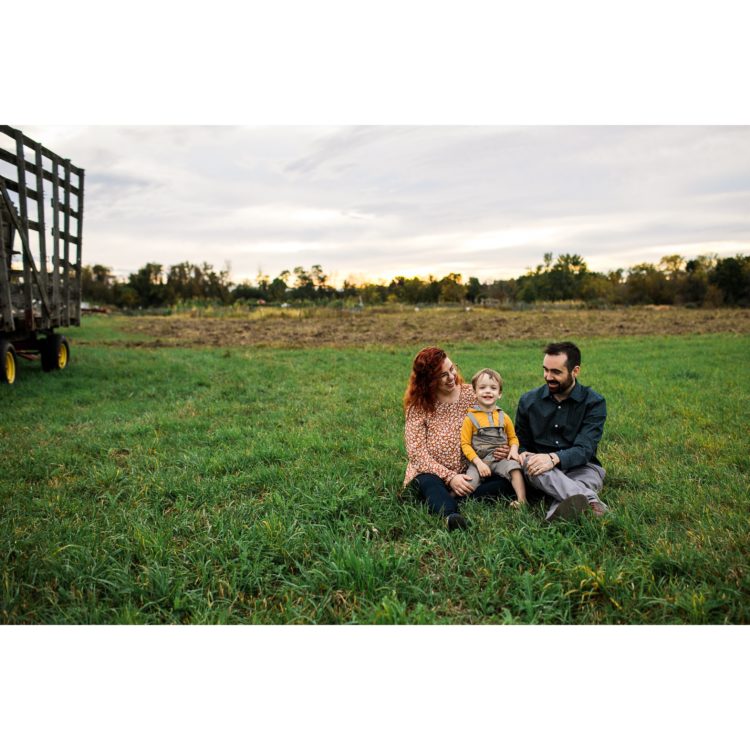 A version of this story originally appeared on oneinamulligan.com.
Photo submitted by contributor.