10 Celebrities Who Know What It's Like to Face Rare Disease
---
Learn from others navigating the world of rare disease with our Rare Weekly newsletter. Click to subscribe.
Having a rare disease can sometimes make you feel like one in a million. It can be a long time before you even find other people who share your diagnosis, and an even greater challenge to meet someone face to face.
So in case you're feeling like "the only one," these are 10 celebrities who have rare conditions. Though they may spend the majority of their time in the spotlight, as we know, their health conditions don't always do. Their lives are also filled with the frustrations and triumphs we experience as people facing rare disease.
1. George Clooney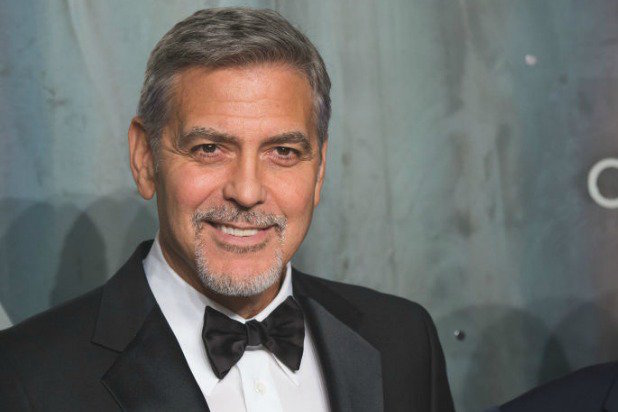 George Clooney, actor and star of movies like "Up in the Air" and the "Ocean's Eleven" series was diagnosed with Bell's palsy when he was a 14. This rare neurological condition often results in weakness of the facial muscle and temporary paralysis of the face.
2. Gaten Matarazzo
Gaten Matarazzo, the adorable child actor stars in the 80's throwback show "Stranger Things," on Netflix has cleidocranial dysplasia, a condition characterized by absent collarbones, delayed loss of teeth, and delayed development of the skull. Gaten has done many interviews to raise awareness about his condition, including the bullying he experienced as a child. His fans have credited him for helping them feel accepted.
3. Kristin Chenoweth
Kristin Chenoweth, an actress who's starred in "The West Wing" and the drama "Pushing Daisies," as well as performed on Broadway, has done it all while living with Meniere's disease. Her rare condition affects the inner ear, causing congestion of the ear as well as hearing loss. She has to follow a low-salt diet, and gets frequent bouts of vertigo. She told Prevention magazine, "The hardest thing is sleeping on an incline. I can't sleep flat, because the head position affects the inner ear. That's been a bummer, because I had two slipped disks in my neck, and for that I need to sleep flat. So I'm battling two different things." While it has caused her to miss performances, she continues to push through, doing what she loves.
4. Jimmy Kimmel
Jimmy Kimmel, the famous late night talk show host, has written about what it's like to have narcolepsy, a rare neurological sleep disorder causing people to experience unexpected bouts of drowsiness and sleepiness. He has a mild form of it, but has discussed that it can make his job as a writer challenging when he's constantly falling asleep.
5. Sia
Sia, singer-songwriter of hits like "Titanium" and "Chandelier" announced in 2010 that she has Graves' disease, which causes the thyroid to be enlarged, leading to hyperthyroidism. Symptoms can include muscle weakness, fatigue, and bulging of the eyeballs. Sia has had to cancel tours and appearances before when her symptoms flare.
6. Tionne "T-Boz" Watkins
Tionne Watkins, known as "T-Boz," in chart-topping singing group TLC, has been very open about her battle with sickle cell disease (SCD). This rare blood disorder is characterized by misshapen blood cells that result in an abnormal flow of oxygen throughout the body. People with sickle cell often experience jaundice, anemia, fatigue, and a great deal of pain. Tionne's book, "A Sick Life: TLC 'n Me: Stories from On and Off the Stage," details how she handled the challenges of being sick while traveling and pursuing such a physically demanding career. She confessed in an interview, "It's a strong word, 'a sick life,' 'cause I've had it all. I was told I would never live past 30."
7. Emily V. Gordon
Emily V. Gordon, writer and inspiration behind the film, "The Big Sick," was recently diagnosed with combined variable immunodeficiency (CVID), a rare condition resulting in a weakened immune system and often requiring infusions of immunoglobulin to help fight off infections. Emily has been open about her diagnosis with her fans, and helped raise awareness by doing an interview with the Immune Deficiency Foundation (IDF). ""I went from limping through life, technically being OK because I wasn't hospitalized. That was my bar – that I didn't need to be hospitalized. I've truly embraced it this past year. I've found support when I didn't really know I was looking for it. I've learned that I'm not alone," she told the IDF.
8. Marianna Palka
Marianna Palka, an actress who stars in the hit Netflix show "Glow" has tested positive for Huntington's disease. Her award-winning short film, "The Lion's Mouth Opens," was a heart-breaking and honest look at how Huntington's affected her family, as well as how she received her diagnosis. The progressive, rare condition results in the death of brain cells, which causes dementia, and a loss of physical and mental capabilities.
9. Jennifer Arnold
Jennifer Arnold, doctor and star in the TLC show "The Little Couple," documented what it was like to receive a stage 3 choriocarcinoma cancer diagnosis. She told the AARC Foundation, "For me, life after cancer is about remembering that life is truly short – no pun intended – and we have to prioritize the things that make us happy, the things that we want to do, and the things that are important to us and to those we care about."
10. Robin Roberts
Robin Roberts, everyone's favorite morning news reporter and host of "Good Morning America," developed myeloid dysplastic syndrome (MDS) after being treated for breast cancer. MDS can occur when there are problems with the development of blood cells in the bone marrow, eventually eliminating the growth of health blood cells. The treatment involves finding a donor match for a bone marrow transplant. Robin advocated tirelessly for bethematch.org, encouraging people to become bone marrow donors for those in need. In a candid ABC interview, she bravely stated, "Today, I will start what is known as pre-treatment -– chemotherapy in advance of a bone marrow transplant later this year. Bone marrow donors are scarce and particularly for African-American women. I am very fortunate to have a sister who is an excellent match, and this greatly improves my chances for a cure. As you know from my recent interview with Mark Zuckerberg, organ donation is vitally important. Many people don't realize they can be bone marrow donors. I encourage everyone to sign up on a donor registry like bethematch.org." Her advocacy work for MDS and bone marrow donors have encouraged people all over facing challenges.