How I Navigate the Medically Unknown With My Rare Disease
---
I live life with a few rare diseases, one of my rare diseases is degenerative, meaning it's only downhill from here. With my form of the disease, doctors really don't know anything. No one can tell me a timeline of what to expect, or even tell me how long I'm going to be around. All I know is that I will continue to lose mobility and function of my body, pain will increase, and at some point, my aorta will likely tear.
Like many with chronic or rare illnesses, I have so much I want to do with my life. I want to get a second bachelor's degree in nursing. I want to show my horse. I want to have children. But I can't help doubting if any of it is possible. If I can't run anymore, how am I going to keep up with a child? If working my three 12-hour shifts as a CNA literally bed bounds me for a good two days after, how am I going to be a nurse? I finish those shifts and sleep for 17 to 24 hours straight without waking. How can I be a nurse when I myself have to be fed through a tube? I dislocate joints up to 20 times a day and my pain is always sky high. In my 29 years of life, I have had 39 surgeries — all but one took place after the age of 16.
And they tell me things are only going to get worse…
I find myself constantly doubting if my goals and ambitions in life are even possible. At times, I even doubt my own ability to continue fighting through severe pain and fatigue. The doubts can definitely get the best of me and lead to some severe loneliness, because you doubt the support of others and don't want to burden them.
How is it that I keep going?
I have learned to truly embrace the here and now.
During my recovery from anorexia I learned about diffusion and radical acceptance, which have played a key role in how I handle the unknowns of my rare diseases. With diffusion, you notice the thoughts (for example my doubting) and you acknowledge them for what they are. You allow them to remain just thoughts and not become part of your identity. For example: "I can't do it, I'll never become a nurse because no one will hire a disabled nurse," would be diffused and looked at as, "I'm having the thought that I can't do it and it makes me feel hopeless as a future nurse."
Radical acceptance is another helpful and amazing tool. With radical acceptance, you accept that something is but you do not have to agree with it. For me, I radically accept that I have these illnesses but I do not agree or like the fact that I have them. It's the art of acknowledging something as it is.
These two tools help me focus on the present day. It helps me live life as it is now, and not focus on what I could do in the past that I won't be able to do in the future. They help reduce the number of doubts I have, and help me cope with them when they do arise.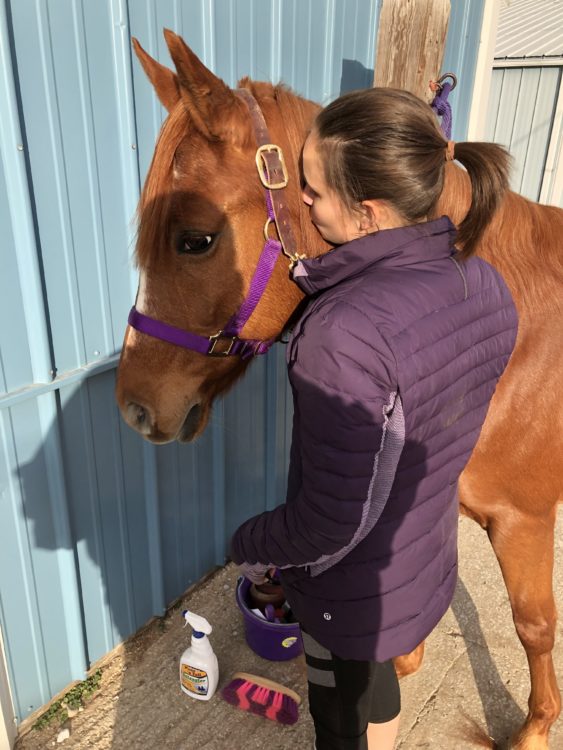 What helps you keep going with your rare disease? Let us know in the comments below.
Originally published: January 19, 2020