The Woman I Hate in the Mirror
---
Editor's Note
If you struggle with self-harm or experience suicidal thoughts, the following post could be potentially triggering. You can contact the Crisis Text Line by texting "START" to 741741. For a list of ways to cope with self-harm urges, visit this resource.
I've never experienced such compelling feelings of hatred towards anyone before. I gaze at her pathetically disproportionate body; that asymmetric head protruding out and those short and fat legs curving away from that flabby, wide waist. Her unruly, grass-like hair sticks out in undiscovered directions, defying every concept of gravity.
Continuing to stare at that wretched and miserable creature, my body reacts to the magnitude of the negative emotions. My blood pressure slowly rises. I hear my heart thumping loudly in my chest. My blood gradually rushes to my head, turning my face a bright shade of scarlet. My vision blurs and the disgusting figure ahead turns into a featureless but familiar silhouette. I was told to take deep breaths every time this happened. I inhale, count to seven, and then let out an unsteady, faltering breath. A trickle of sweat runs down the nape of my neck and all the way down to the small of my back. My frozen lips welcome the distinct astringent flavor of a single teardrop that had sneakily slipped down my right cheek, as I haltingly turn away from my reflection staring back at me from the mirror.
"You have been diagnosed with borderline personality disorder," says my usually chirpy and overly enthusiastic therapist with a sympathetic look spread across her face. My palms start to sweat as I fiddle with them nervously while my fingers tremble with anxiety. I open my shivering mouth to ask her what that meant with my quivering, fluttery voice. She gently explained that it is a "serious" mental illness defined by difficulties in emotional regulation that can be characterized by many symptoms.
Identity disturbance that reaches a point where you don't recognize yourself anymore? Check. Frantic efforts to avoid abandonment causing endless consternation, making the screaming in your head louder and louder until suddenly it stops and you are so emotionally numb that your feelings are equivalent to white noise? Check. Emotional instability that makes you feel like you are riding a bike without any wheels? Check. A chronic sensation of emptiness that causes you to feel like an hourglass without a single grain of sand? Check.
I resent the physical aspects of my body; however, I thoroughly loathe the worthless person I am. Every inch of my rough and dull skin covering every bit of my pitiful frame contains that wretched soul like a lung filled with foul and revolting tar. Ungrateful, selfish, weak, insecure and sensitive. I deserve the life I have been gifted as much as a criminal merits blissful paradise. What else does a repulsive person who continually endeavors attention rightfully deserve?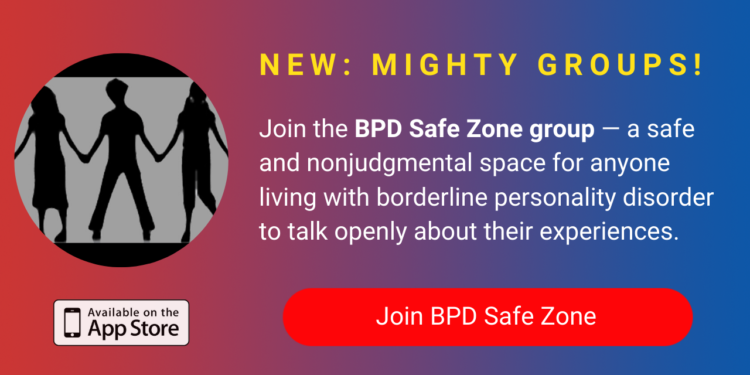 To release this frustration with myself, I further abuse this frail and delicate body of mine like a human's fingers brutally crumpling a soda can after swallowing the essence of it. Rather than inflicting pain on others, the blank, broad canvas that is my body is painted a faint tinge of red and blue. My own paintbrushes: these filthy nails with a slim layer of dirt resting underneath and these rugged palms that were once used to resolve enigmas (not formulate them) are the objects that create this intricate masterpiece. Tremors pass through my pudgy fingers as they furiously shake, analogous to a body suffering an electric shock. The satisfying slap heard when these paintbrushes collide with every inch of bare, unpainted skin is the only thing that ever pacifies me and simultaneously adds fuel to the engulfing flames of my self-destructive, burning fire. The brushes don't cease to work until each centimeter of the white portrait is smeared a rich tone of blood red.
The tips of my fingers experience a tingling sensation. Similar to the notions of how opposites attract, a powerful magnetic force pulls my crimson palms towards my previously untouched skin until every spot of my surface turns crimson too. My watery eyes gape at my creation — a rose-colored canvas with irregular violet blotches. What should feel like excruciating, agonizing and tormenting pain, feels like a bottomless pit of emotional paralysis.
She gawked at her bruised arms, astounded at how broken she felt. Little did she know, that although she was torn at every edge, she was still a masterpiece.
* * *
For our English class, we were required to submit a work of descriptive writing. The above piece was my submission, generating a spark of concern among my shocked teacher and friends when they read it. With a toothy smile, I assured their worried faces that it was entirely fictional, and was inspired by a recent book I had read. Although most of that was a lie, there was some truth to the statement. The book I had referred to? It was a rant document locked in the notes section of my phone. So yes, despite some elements of it being overly intricate to make it a better piece of writing, the essay was not a work of fiction. It was an attempt to express my vulnerability and was a subtle but feeble cry for help. My words emulated the truth of the fact that I showed a strong sense of animosity and resentment towards myself. And much of this has not yet changed. But I do recognize that I am still a work in progress, as we all are. As cliché as this sounds, nobody is perfect; deep down, I've accepted this concept. However, the execution of it is still pending. We all have insecurities and some things that we don't particularly like about ourselves.
Nevertheless, it's essential to be aware of the very shrewd distinction between reality and fiction: if we strongly believe something, it doesn't make it true. I know that when I wrote the above essay, my writing was not coming from a place of fiction, but from a self-perception of a pained reality. However, I know that one day, this will change, and my words will corroborate my claim of the essay being a work of fiction. Because that's all our "pained reality" is, a self-perception. Something that we have created by ourselves and something that we will soon destroy by ourselves.
Photo by Dollar Gill on Unsplash
Originally published: November 9, 2020