21 Tattoos People Got After Surviving a Suicide Attempt
---
Editor's Note
If you experience suicidal thoughts, the following post could be potentially triggering. If you need support right now, you can call, text, or chat the Suicide & Crisis Lifeline at 988, or text HOME to 741-741 to reach the Crisis Text Line if you are in the U.S. A list of crisis centers around the world can be found here.
Life "after" a suicide attempt is often never the same. For some, if they get the help they need, it's the beginning of healing. Others might need more time. Regardless, those who've attempted suicide and lived are survivors and should not have to hide or be ashamed of their experiences.
To commemorate these new beginnings, we asked suicide attempt survivors to share with us the tattoos they got after trying to die by suicide.
Here's what they shared with us: 
1. "Keep moving forward. (I got this tattoo after I got diagnosed and had suicidal thoughts. No attempts that time yet.)" — @qindyb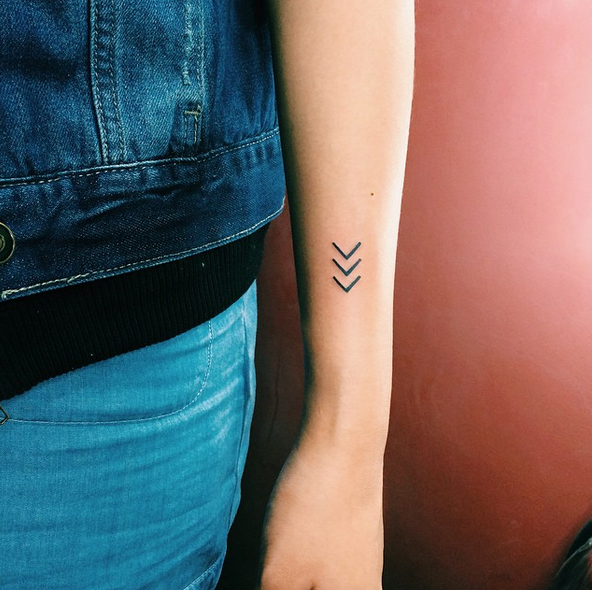 2. "I got this four years after I attempted suicide. I have bipolar disorder, and it reminds me every day that I am a warrior." — Taylor C.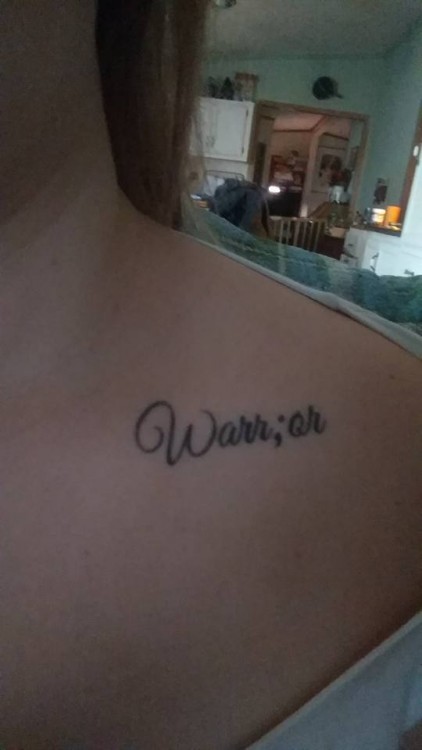 3. "I got this after multiple suicide attempts. My family watched me struggle for years, and one day my older sister drew this up and gave it to me and said, 'You've got to keep fighting.' Music is my life, and it is what got me through. She drew this knowing that music was my only savior." — Abbey L.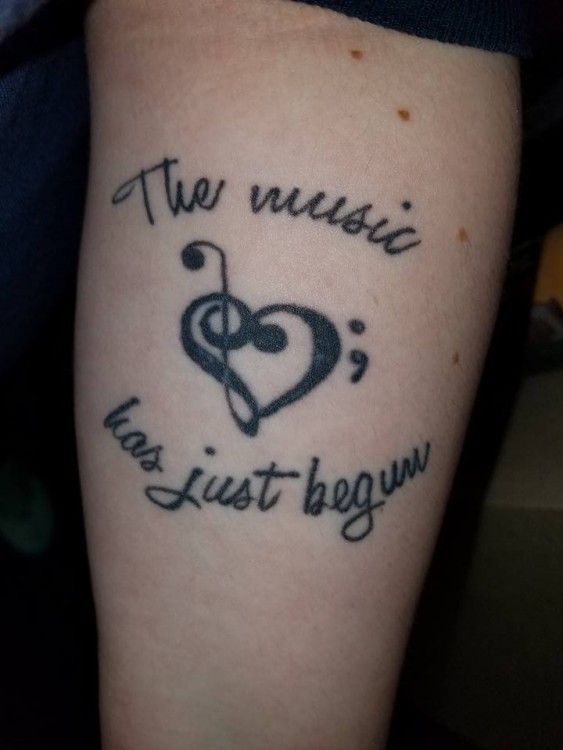 4. "After 20 suicide attempts, I got the semicolon, famous for its mental health association, in a butterfly, which will always show beauty, and 'breathe' as the reminder that this too shall pass." — Chantelle S.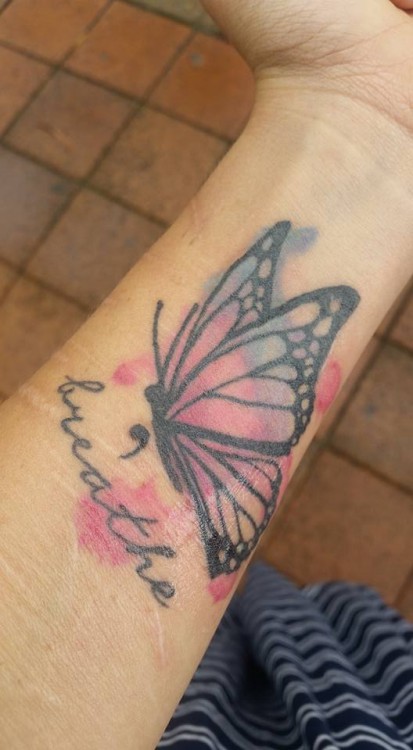 5. "An arrow can only go forward once it has been pulled back, representing how far I have come since my suicide attempts. And of course a semicolon, such a little thing, yet so powerful." — Ashleigh T.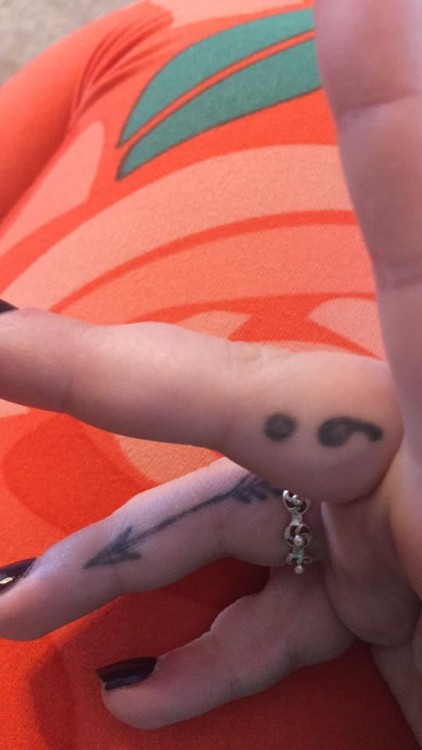 6. "After my last suicide attempt, I knew things had to change. Less self-harming and redirecting my suicidal thoughts. The humming bird reminds me of my grandma and my sister. Both are people who mean the world to me. I got my tattoo over my scars to stop [self-harming] there because I don't want to ruin the memories of my grandma and sister. To this day I haven't [self-harmed] over them. It's a daily reminder I am strong enough to do this." — Yoana K.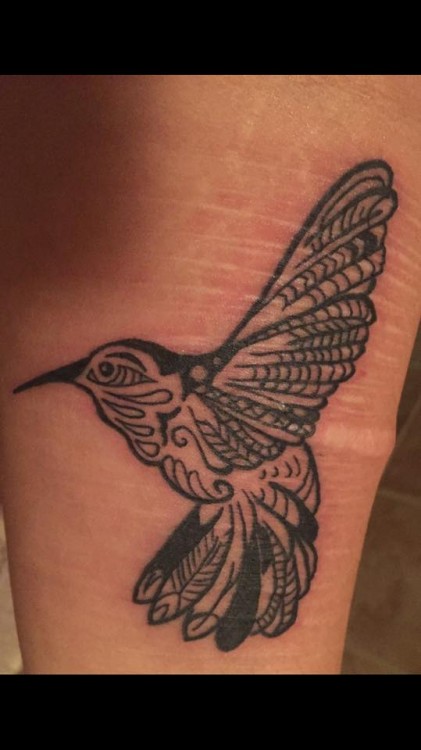 7. "Daily reminder. I also decided to put it on my wrist where I used to self-harm to remind myself all will pass and to continue to breathe." — Jessica G.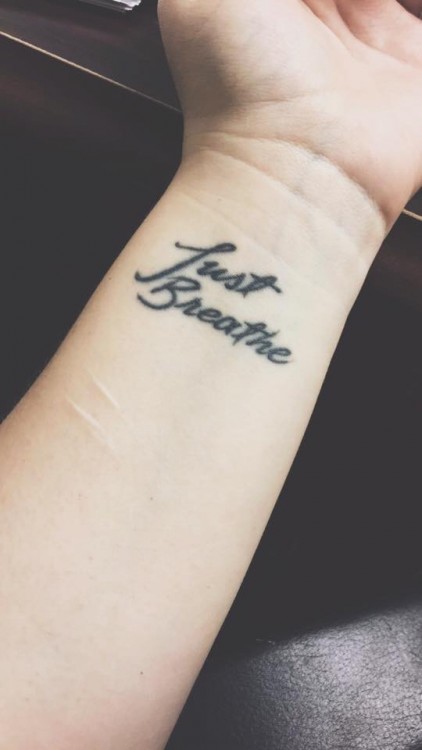 8. "My favorite quote from the 'Iliad' by Homer, translates to 'Ever to Excel,' a battlecry the Greeks used to remind themselves to fight their best fight. I look at this to remember that no matter how low I get, I will always excel." — Kylee C.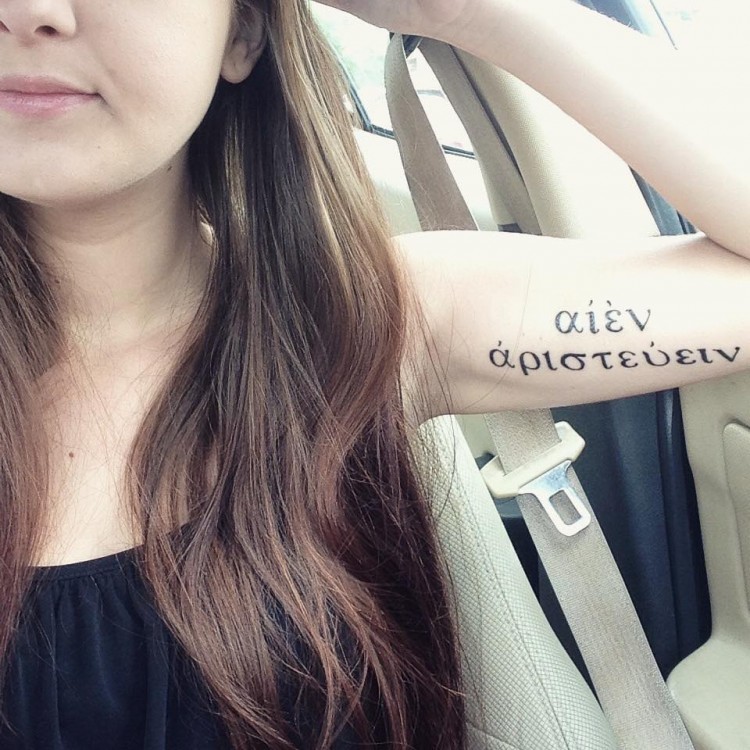 9. "This is one of mine. The red balloon signifies the hurt and aches of my past. The 'let it go' is in regards to letting my past go and being free. The owl because it is my favorite and a wise bird." — Julissa S.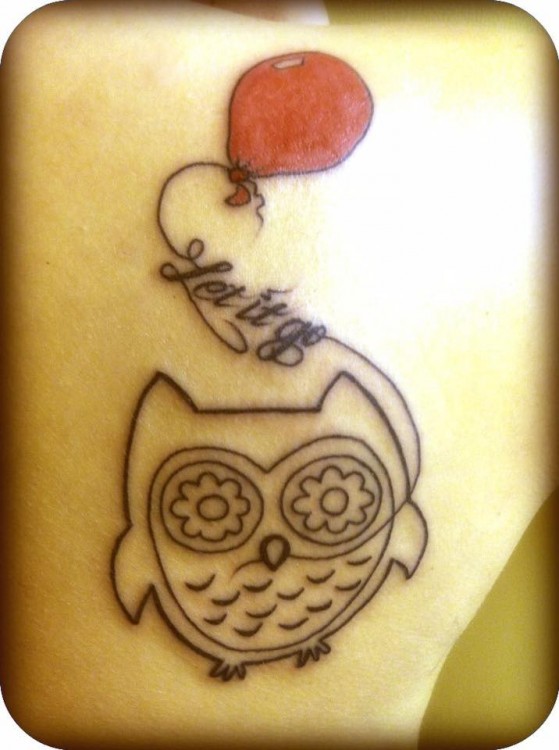 10. "I got this one the day after I got out of the hospital. This is a daily reminder that whatever life throws at me, at any of us really, will pass. Someone really close to my heart told me these words on a day I needed to hear them more than anything and I decided I wanted to carry them with me for the rest of my life. They're a good reminder and they always make me think of this person, and thinking about her helps me keep going as much as these words do." — Sasha C.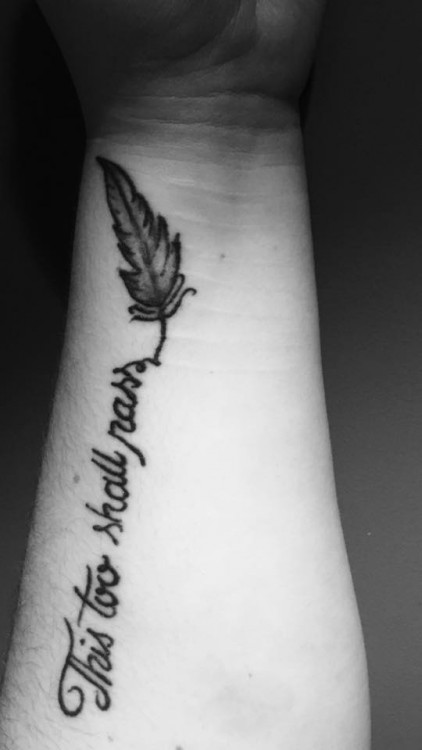 11. "'It has been a beautiful fight. still is.' Bukowski is a life saver."   — Brittany C.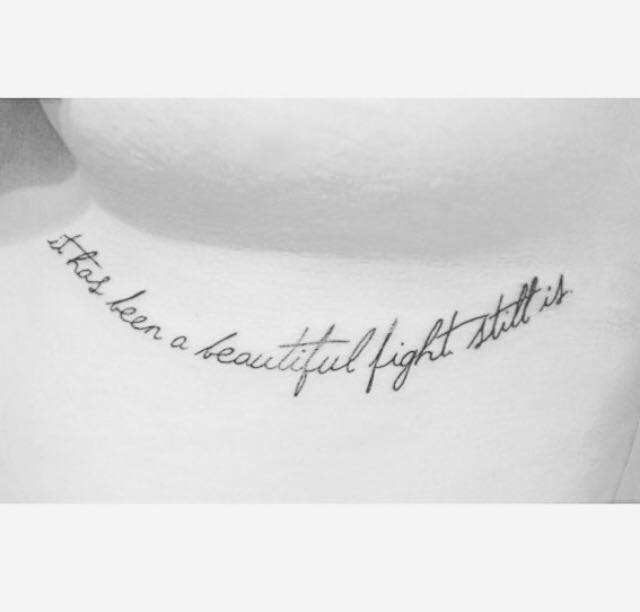 12. "This is mine. My anxiety got so bad I was totally isolated. I ended up trying to kill myself, and after I didn't die, I got this little friend from Emilie Autumn's book 'The Asylum For Wayward Victorian Girls.' It's still a comfort to me." — Mandey T.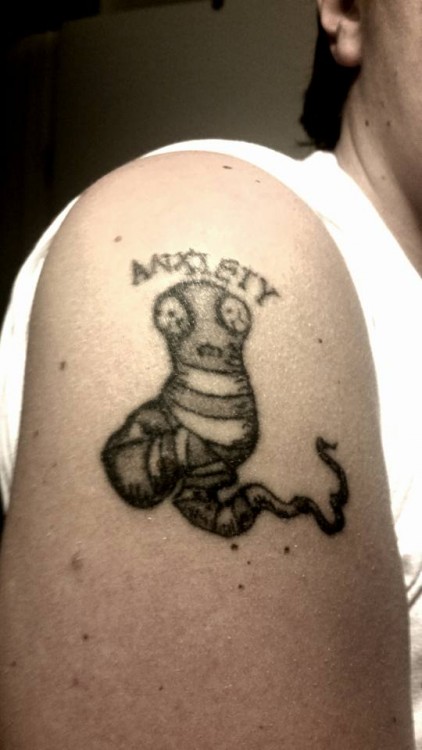 13. "It is what it is. Many of my tattoos cover scars." — Emma Q.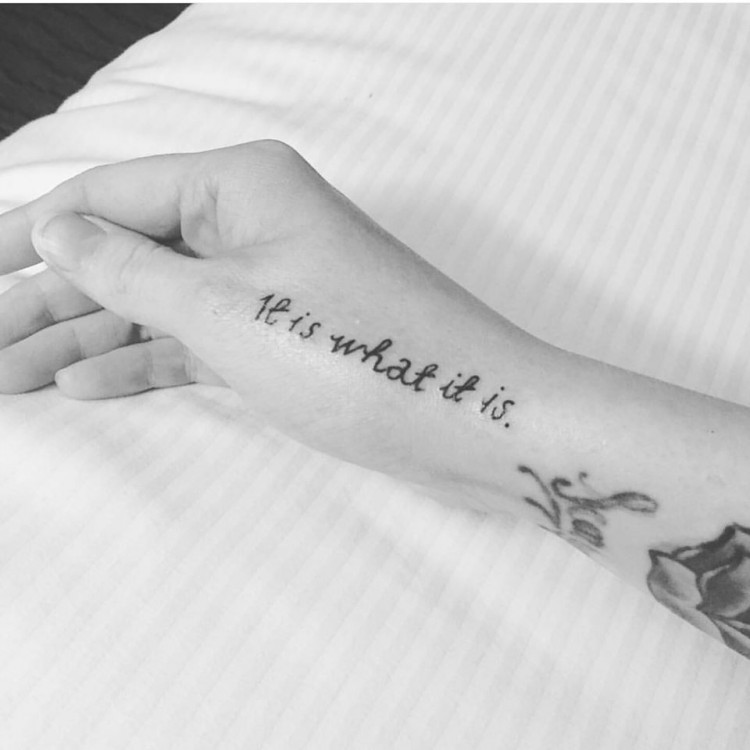 14. "I got this a week after I was admitted into the psychiatric ward for a suicide attempt. It's an abbreviation of H.O.P.E." — Melissa A.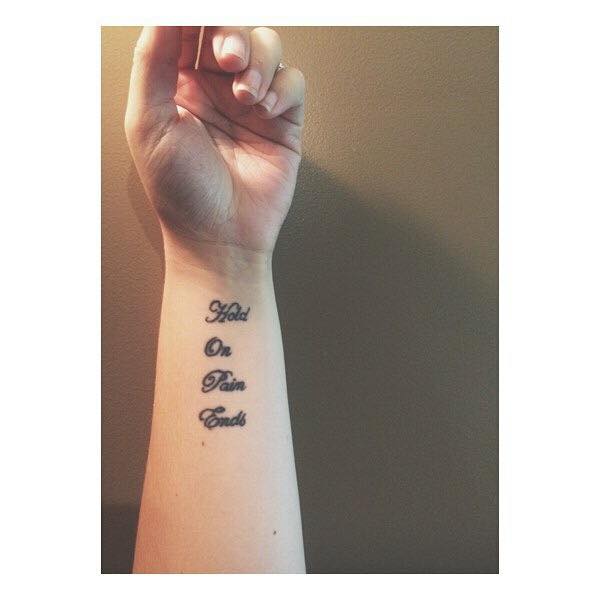 15. "Faith, Hope, Love." — Andrew H.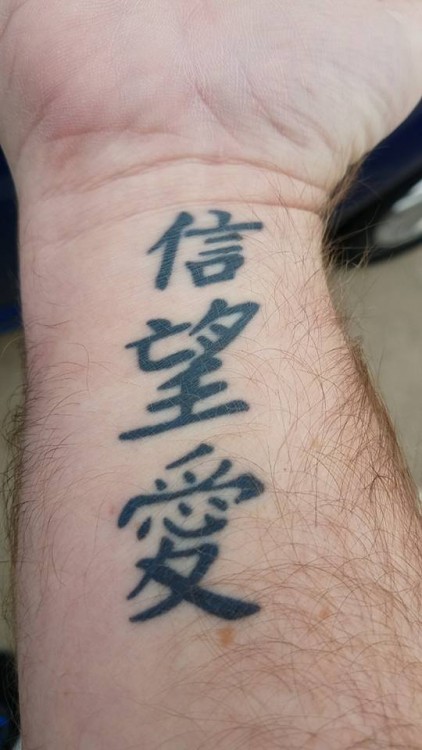 16. "I felt so broken at the time. This tattoo means the world to me and is my daily reminder." — Sherry B.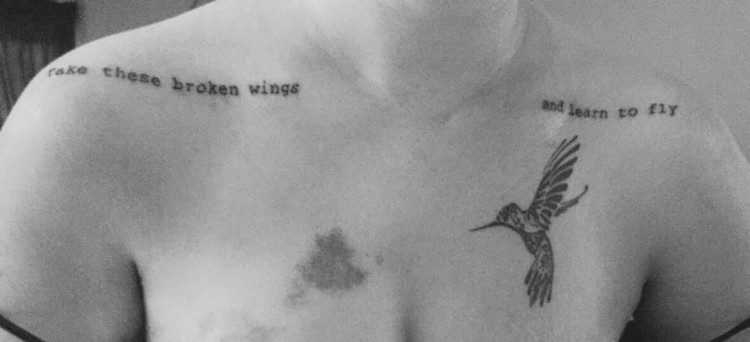 17. "It stands for progress." — Tori R.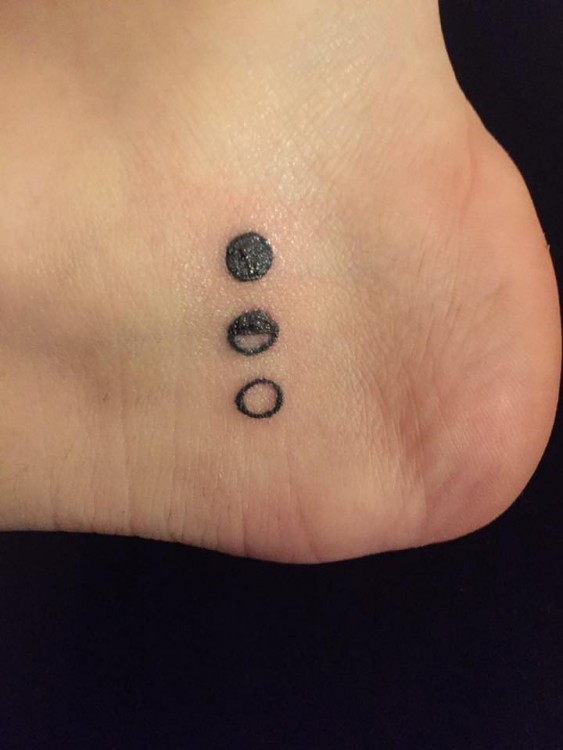 18. "Quote by Sierra DeMulder." — Cailey C.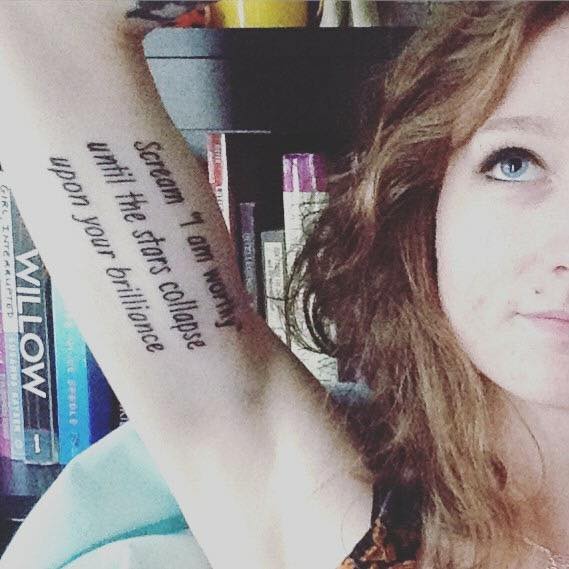 19. "Inside of my right wrist." — Chris L.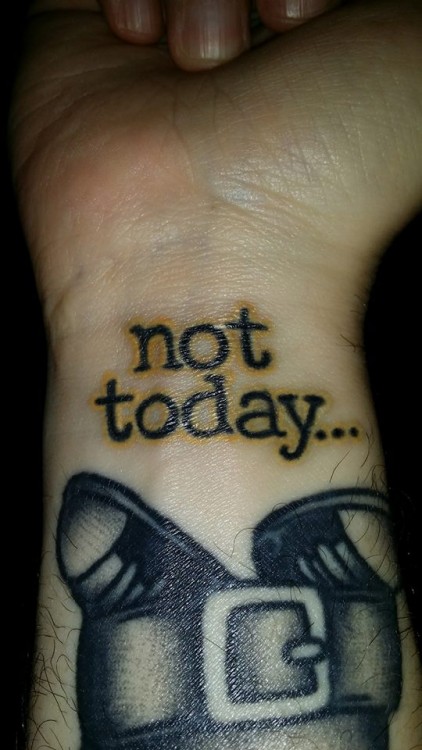 20. "This is the one I got the day I got released from the hospital." — Nicole C.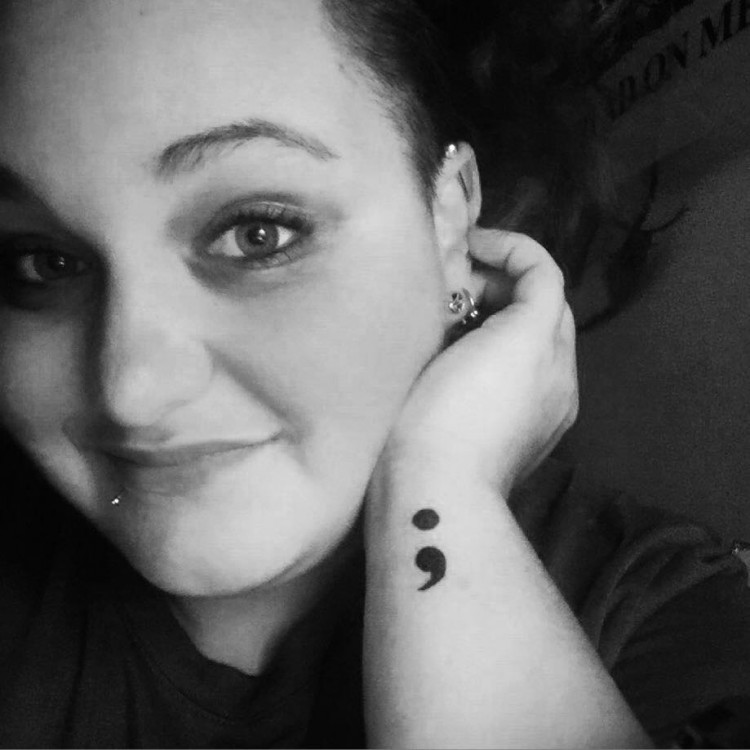 21. "In April of 2016, I tried to die by suicide. I was released from the hospital and decided a few weeks later to get a tattoo to show me how strong I am and to remind me to take everything one day at a time. I wrote it in my own handwriting, too." — Amanda N.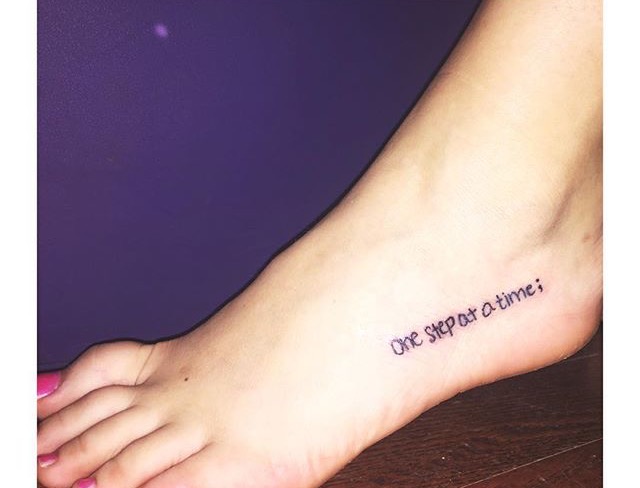 Originally published: January 19, 2017