11 Celebrities Who Have Gotten Real About Suicidal Thoughts
---
Editor's Note
If you experience suicidal thoughts or have lost someone to suicide, the following post could be potentially triggering. You can contact the Crisis Text Line by texting "START" to 741741.
Suicide is complicated. Sometimes you might have thoughts of suicide because something really hard happened in your life, like a breakup or the loss of a loved one. Maybe you're thinking about suicide because you have a mental health condition like depression that makes it really hard to feel like it's going to get better.
Suicide is also complicated because you could have either active or passive suicidal thoughts. Passive suicidal thoughts are wishing to die without a plan — maybe you hope you won't wake up tomorrow, for example — while active suicidal thoughts are when a person is considering making a plan. Both types of suicidal thoughts are difficult and should be taken seriously.
Regardless of your experience with suicidal ideation, know you're not alone. You may have noticed, for example, some of your favorite celebrities have even shared their experiences with suicidal thoughts and how they coped. When celebrities speak up, it also helps reduce the stigma surrounding mental health — especially suicide — and can provide insight and understanding on a tough topic.
As a reminder you're not alone and there is hope, take a look at these 11 celebrities who have spoken about experiencing suicidal thoughts and how they got through it to help raise awareness for others:
1. Halle Berry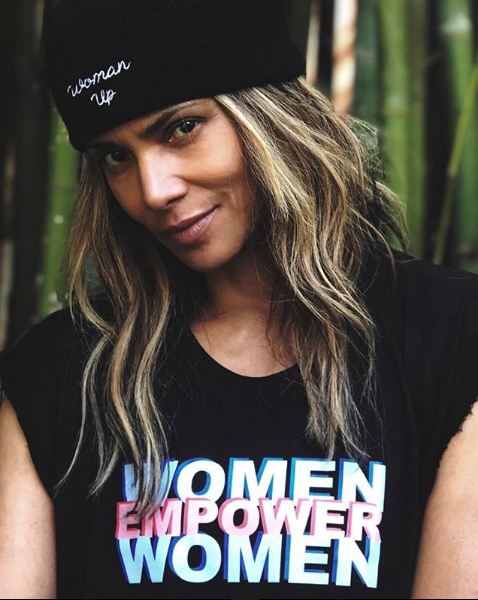 Halle Berry is best known as an actress for iconic films like "Monster's Ball," "Catwoman," "Cloud Atlas" and "Die Another Day." She has also struggled with depression and suicidal thoughts following her difficult 1997 divorce from basketball star David Justice.
"My sense of worth was so low," Berry told Parade Magazine in 2007. "I had to reprogram myself to see the good in me. Because someone didn't love me didn't mean I was unlovable. … I've accomplished things I never thought I would."
In 2013, Berry revealed she has been in therapy on and off for 30 years, which she credited to getting her through hard times. She has gone on to incorporate mental health into some of her work, including starring in the 2010 psychological drama "Frankie & Alice" as Frankie, a woman with dissociative identity disorder (DID).
2. Nicki Minaj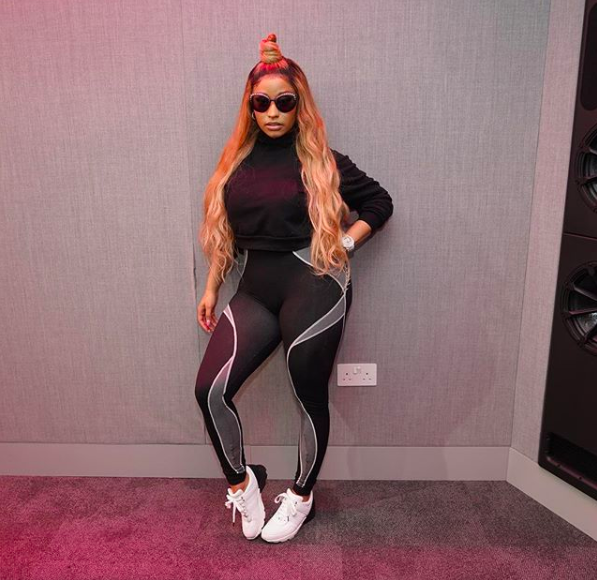 Nicki Minaj may be known for slamming down unapologetic verses and taking names in the music business, but it wasn't always like that for the rapper. She spoke to Cosmopolitan in 2011 about how she experienced bouts of depression and had thoughts of suicide as she tried to pursue her dreams early in her career.
"I kept having doors slammed in my face," Minaj told Cosmo. "It was just one dead end after another. At one point, I was, like, 'What would happen if I just didn't wake up?' That's how I felt."
Minaj was able to move through her depression and now, in addition to making music, has spoken up on social media about the importance of supporting others who are dealing with mental health issues.
"We can be so insensitive," Minaj tweeted in 2018. "Being flippant about mental illness speaks more about you than them. Stop saying the word love & live it. Love is an action."
3. Cara Delevingne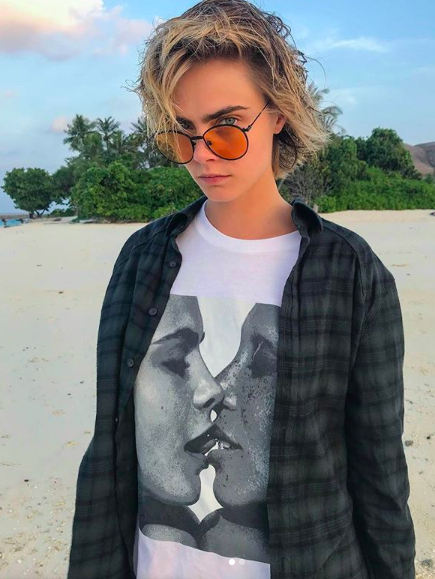 Cara Delevingne, best known for her modeling career as well as acting roles in movies like "Suicide Squad" and "Paper Towns," opened up in 2015 during a Women In the World summit about her struggle with depression and suicidal ideation.
After explaining how she felt she pushed herself too hard in school, the model and actress shared, "I thought that I was completely alone." She explained that even though everything looked like it was going well on the outside, she was struggling. Delevingne credited her friend, fellow model Kate Moss, with helping her start the journey to recovery.
"Mental illness and depression is not something to be ashamed of," Delevingne said during the summit. "And I wish at that time I had realized other people go through it, that I could talk to other people. You're not alone, you're not an alien. My message has always been to accept yourself no matter what."
4. Will Young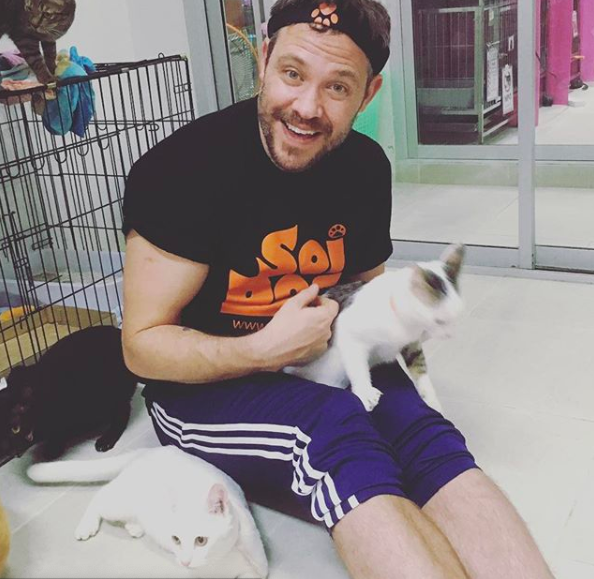 Will Young is a singer-songwriter and actor who came on the map after winning the first season of U.K.'s singing competition show "Pop Idol" in 2002. In 2016, Young competed in the U.K. reality competition show "Strictly Come Dancing," during which time he felt overwhelmed and suicidaldue to anxiety and post-traumatic stress disorder (PTSD).
"There have been dreadful times where I've been suicidal and on the floor," Young said at the time. "It's very isolating. There's a part of my brain that is telling me that you're about to die, you either shut down, freeze or you run. The only thing I can do is go to bed."
Young also said he had been working with a "brilliant" therapist to adjust his mental health medications to help him feel better, even though the process took months. Now, Young is an outspoken advocate for mental health in the LGBTQ community.
5. Sia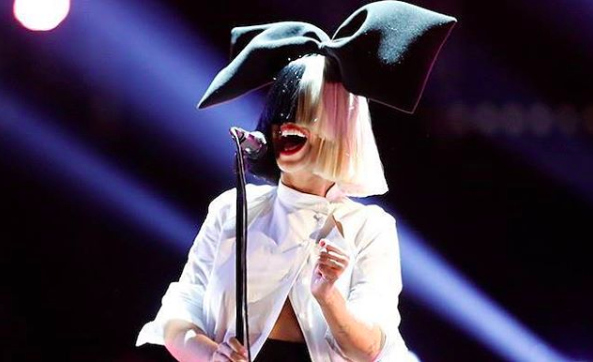 Sia, the Australian singer-songwriter and record producer behind hits such as "Chandelier" and "Elastic Heart," opened up about a past suicide attempt in a 2018 interview with Rolling Stone. A few years after her first attempt, Sia said she was still experiencing suicidal thoughts when she received a phone call from a friend at just the right time.
"There must have been a part of me that really wanted to live," Sia told Rolling Stone. "Because in that moment, I thought, 'There's a world out there and I'm not a part of it. But I might like to be.'"
Sia said after this moment, she reached out for help to begin addressing her addiction issues and work toward recovery. In 2018, the singer-songwriter celebrated eight years of sobriety on Twitter, along with the message, "Keep going. You can do it."
6. Pete Davidson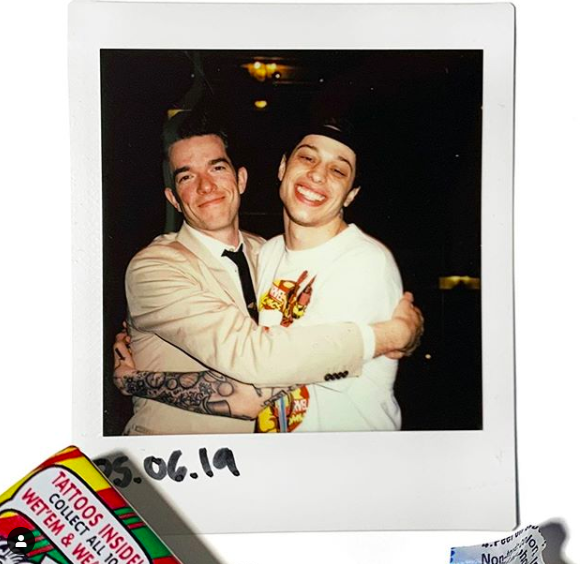 In 2017, "Saturday Night Live" cast member Pete Davidson shared he lives with borderline personality disorder (BPD) during an episode of comedian Marc Maron's "WTF" podcast. Since then, he has been open about living with mental illness — and the damaging stereotypes that can come with it.
After his very public breakup with Ariana Grande in late 2018, Davidson posted on Instagram that he didn't "want to be on this earth anymore." He mentioned in the now-deleted Instagram post he had been bullied both online and in person for almost a year.
Shortly after his concerning post on Instagram, Davidson addressed his mental health during an appearance with comedian John Mulaney during the "Weekend Update" portion of "SNL." Davidson joked with his friend Mulaney about his well-being. Mulaney then had an important message for Davidson: "Pete, look at me, look me in the eye. You are loved by many, and we are glad you are OK."
7. Sophie Turner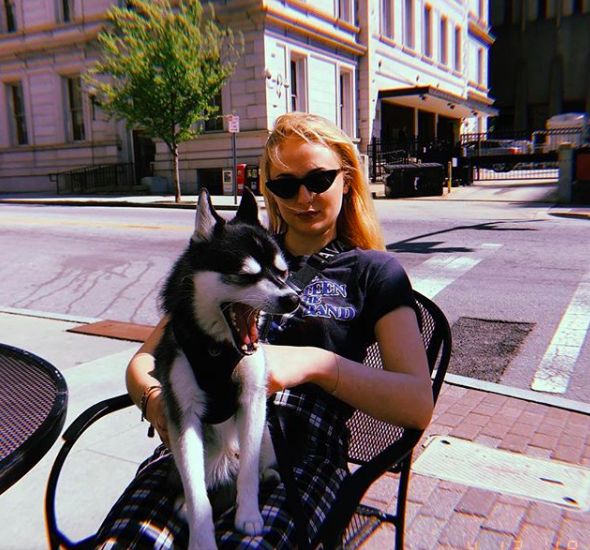 Sophie Turner, who plays Sansa Stark on "Game of Thrones," recently spoke with TV personality Dr. Phil during an episode of his "Dr. Phil in the Blanks" podcast about experiencing depression and suicidal thoughts growing up.
"I used to think about suicide a lot when I was younger," Turner said, adding she had difficulty getting out of bed and would cry all the time. She also told Dr. Phil she didn't know why she felt suicidal, highlighting that you might not always know the reason for having suicidal thoughts, but that doesn't make them any less valid.
Now, thanks in part to her relationship with the Jonas Brothers' Joe Jonas, Turner said she has found a way to love herself. "When someone tells you they love you every day, it makes you realize why that is, and I think it makes you love yourself a bit more," she said.
8. Demi Lovato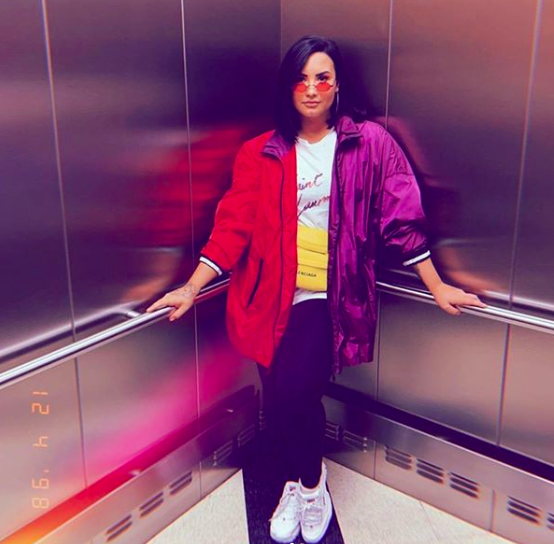 Singer Demi Lovato has made mental health advocacy a huge part of her career, including speaking frankly and openly about experiencing childhood trauma, bipolar disorder, eating disorders and addiction. Last year, Lovato also spoke with Dr. Phil about her experiences with suicidal ideation, which started when she was a child.
"The very first time that I was suicidal was when I was 7," Lovato said. "At 7, I knew that if I were to take my own life, that the pain would end. … [My suicidal thoughts were] driven by sadness. It was loneliness and depression."
Like for many in recovery for addiction or mental illness, the path to wellness isn't always linear. In July 2018, Lovato entered and completed treatment following a drug overdose. On what would have been her seventh anniversary sober in March, Lovato reminded her fans that relapse is sometimes part of the process.
"I didn't lose 6 years, I'll always have that experience but now I just get to add to that time with a new journey and time count," Lovato posted in an Instagram story. "If you've relapsed and are afraid to get help again, just know it's possible to take that step towards recovery. If you're alive today, you can make it back. You're worth it."
9. Pete Wentz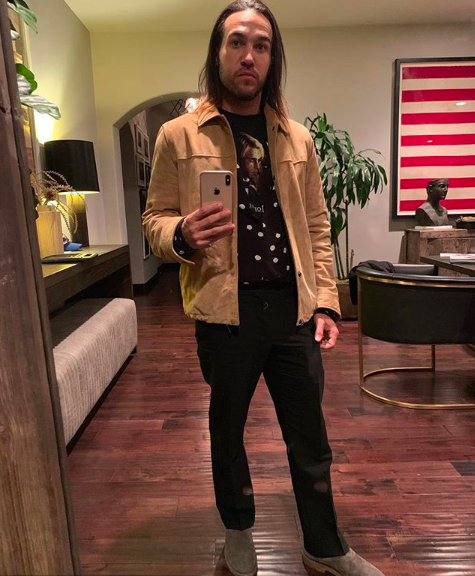 Fall Out Boy bassist Pete Wentz, who has talked in the past about his bipolar disorder diagnosis, shared in 2008 he had made a suicide attempt three years prior. During an interview for MTV's "Half of Us," Wentz said at the time he struggled to talk to anybody about what he was going through. Opening up to others, however, turned out to be key for his recovery.
"One of the biggest things for me was being honest with everybody about it," Wentz said, "That was the first step."
Wentz later captured his experience with suicidal thoughts in song form with "Hum Hallelujah," which was released on Fall Out Boy's 2007 album, "Infinity on High." He's continued to be an advocate for mental health and continues to work on managing his mental health.
"Living with purpose and having a schedule with my family has brought me balance," Wentz told People in 2018. "I think it can be different for everyone, but for me, just being able to talk through things, meditate and exercise has been helpful."
10. J.K. Rowling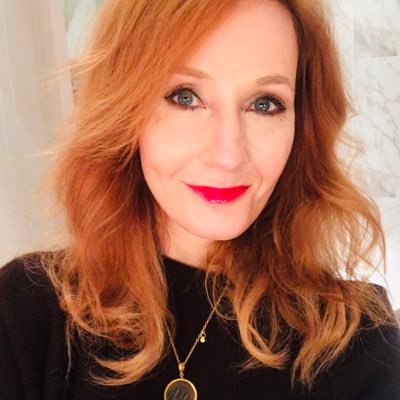 Best-selling author J.K. Rowling, known internationally for the "Harry Potter" franchise, has been public about her experiences with depression and suicidal thoughts. In the early 1990s, Rowling said she struggled following her divorce shortly after her daughter was born. "We're talking suicidal thoughts here, we're not talking 'I'm a little bit miserable'," she said in 2008.
Rowling said she eventually sought help and went to a therapist, which she credits as helping her a lot, according to a 2012 Guardian interview. Rowling has since used her platform to raise awareness about mental health and support others who are struggling.
"I have never been remotely ashamed of having been depressed. Never," Rowling said in 2008. "What's there to be ashamed of? I went through a really tough time and I am quite proud that I got out of that."
11. Mary J. Blige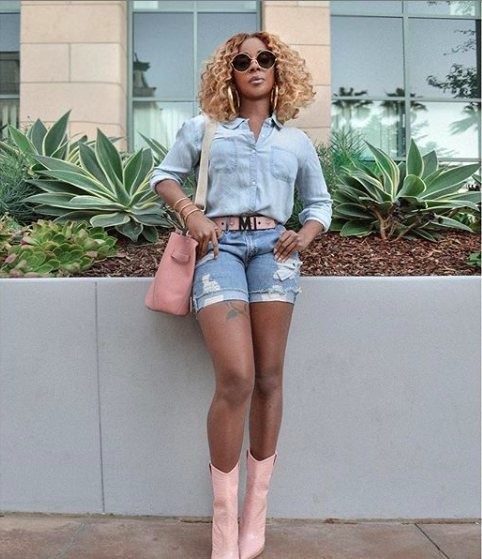 Known as the "Queen of Hip-Hop Soul," Mary J. Blige wears her heart on her sleeve in song — and in real life. The singer-songwriter and actress doesn't shy away from letting people know some of the themes that made it onto albums like 1994's "My Life" reflect her history with childhood trauma, addiction, depression and suicidal thoughts.
At the opening of the Mary J. Blige Center for Women in 2009, Blige spoke to CNN about how she was able to recover. Initially that meant asking for help. "The truth was … I had to admit that I needed help and I needed help in self-love and finding myself," she said Blige also had an answer as to why she's open about her experiences with mental health and suicidal ideation.
"I'm Mary J. Blige and I'm telling you, you don't have to be ashamed," she told CNN. "That's why I think as celebrities we're given this job. … We're given this job to be able to touch someone and say, 'me, too,' because they look up to us and look to us for help and guidance and want to be able to relate to us."
If you find yourself struggling with suicidal thoughts, remember you are not alone and there is help available. You have survived through your darkest moments and worst days thus far, and if you need help, there is no shame whatsoever in asking for it.
If you need support right now, reach out to a trusted person in your life or call the National Suicide Prevention Lifeline at 1-800-273-8255, the Trevor Project at 1-866-488-7386 or contact the Crisis Text Line by texting "START" to 741741. You matter and we need you here.
Whether you get support from a loved one, a mental health professional, a caring crisis counselor or all of the above, it is important to find and hold onto that support. To echo the words of Lin-Manuel Miranda, "You are so loved and we like having you around. … Stay put, you. Tug if you need anything."
For additional resources that have helped others in The Mighty community, check out these stories:
Originally published: May 13, 2019