Understanding It Is Not My Fault My Father Took His Own Life
---
Editor's Note
If you experience suicidal thoughts or have lost someone to suicide, the following post could be potentially triggering. You can contact the Crisis Text Line by texting "START" to 741741.
As a child, I was deathly afraid of thunderstorms. I would scream and cry, anguishing my mother who had the task of doing her best to calm me down while taking care of two other daughters. The screaming and tears were nonexistent when my father was home during a thunderstorm. I would curl up next to him on the couch, feeling completely safe amid the worst storms. My logic was simple: thunder and lightning knew my father was home and they were so afraid of him, they would not dare try to harm us. That is who my father was to me, the man who could take on forces of nature and win.
I was completely unable to process the fact that on January 30, 2016, my father ended his own life. I spent years unable to face the full brunt of my grief and the guilt that tore the depths of my mind and heart. Even today, four years and 10 months later, I am still working on coming to terms with the devastating loss. Society attaches stigma to suicide, like a dark shadow that follows the memory of your loved one forever. People are often left speechless after asking how my father died.
I blamed myself. One interaction with him two weeks before his death has replayed in my mind millions of time, while I am wide awake and deep in my slumber:
On a very snowy day, I had just finished putting my coat on, ready to dig out my car when I stopped by the living room. My father was looking intently at his laptop on our dining room table, his usual spot. He was in the middle of planning his big move to Florida, where he was determined to live in sunny weather and find another job as a truck driver.
He looked up at me and asked, "Will you miss me when I'm gone?"
I chuckled, "Duh! What a silly question."
He burst into tears. It was so shocking that I did not know how to react. He reached out, grabbed me and pulled me close. He buried his face in my stomach, holding me so hard it hurt. "Daddy?"
He caught his breath, "I'm so scared to go, but I have to."
I ran my fingers through his hair and said, "Don't be scared, it'll be so exciting! You've been planning Florida for a long time. You'll come back and see us whenever you want, and we will go down to you as much as we can. Right?"
He wiped away his tears and chuckled softly, "Of course."
For months, my father had been talking about moving to Florida. To kickoff his big move, he had spent a month visiting family in Ecuador. I concluded he was nervous because for the first time, he would be away from my mother, sisters and me. Two weeks later, when I was notified that my father had died by suicide and before I lost myself in a sea of tears, the image of my father clinging to me two weeks earlier etched into every corner of my brain.
It became a stamp of guilt and shame for me. I convinced myself it was my fault. He had cried to me, not to anyone else. I had a bachelor's degree in psychology and at the time, I worked with cancer patients and volunteers who often faced end of life situations with their loved ones. There was no Florida trip planned and we realized that he had spent a month in Ecuador saying goodbye to our family. He had returned home without his luggage, just a suitcase filled with candy and souvenirs. At the time, my sister and I had laughed because he claimed he could re-purchase clothing, our family had needed it more. He had no intention of re-purchasing anything. I felt like, more than anyone, I should have seen past the surface of what my father was saying. But I did not, and it brought my own thoughts to a dark place. In the quiet of the night, I often wondered if I deserved to live or be happy.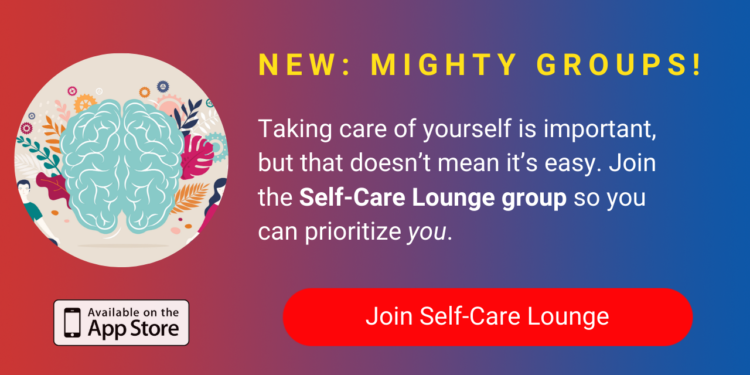 As I laid awake, I traveled back in time to that fateful day and held my father, asking him if he was OK. It would lead to a torrent of revelations that culminated in guiding him towards help and the tools to battle his inner demons. He would live on to continue painting, reading and collecting action figures, his favorite pastimes. He would be proud to know I got my first promotion and swell with happiness when my sister turned 21. He would retire and live in Rio de Janeiro, which was one of his dreams. He would walk my sister and I down the aisle and cry upon meeting his grandchildren.
My father was the man who battled thunderstorms, and it broke me apart to know that in the face of his own thunderstorms, he was alone. Survivor's guilt consumed me and repressing those emotions manifested in the form of throwing myself in to my work to keep my mind busy and wrestling with constant panic attacks. Eventually, I acknowledged I had to unpack my emotions.
To accept the complexities of suicide was a monumental step forward. To stop tearing apart everything my father said or did prior to January 30th for "clues" was one of the most difficult parts of that journey. I wrote dozens of letters to my father and myself. I cried countless times in the arms of my mother, sister and partner. I allowed myself to take care of myself. The culmination was me standing in front of a mirror and uttering the most difficult sentence of my life: "It is not my fault my father took his own life."
I finally agreed to be kind to myself. It was OK to feel the depths of my grief, but it was not OK to drown in my own guilt-ridden narrative. I cannot imagine what my father must have been battling, the depth of his emotional pain or how long he was entrenched in that battle. It brings me great sadness. He ended his life, but that does not mean his 50 years were devoid of happiness and love. He was loved and he loved, deeply. We spent days wandering the streets of New York City, looking for the latest action figures for him to collect. He and my sister would often go to their favorite diner at midnight. He spent hours meticulously cleaning and re-dressing his action figures and then stage photoshoots for them. I rolled my eyes thousands of times when he would charm the waitresses at his favorite restaurants (my parents were divorced). It would annoy me to no end that whenever he typed, he used ALL CAPS FOR EVERYTHING. He loved to talk about the latest book he was reading or the latest podcast he had heard.
Somewhere along the way, his pain intensified to the point of no return. While that is part of his story, it does not define him and I finally understood, it should not define me either. He was generous, silly and loved conspiracy theories. Those cherished memories shine within the reality of my sorrow, because tears fill up my eyes whenever I see his face. According to the American Foundation of Suicide Prevention, suicide is a public health problem and a leading cause of death in the United States. On average, 132 Americans die by suicide each day. The effects of suicide go beyond the person who acts to take their life: it can have a lasting effect on family, friends and communities.
Today, I embrace the honesty in sharing my father's life and death. I leave a beautiful piece of my father when I tell my peers, fellow survivors or friends that I literally thought thunder and lightning were afraid of him. They often chuckle and weeks, months or years later return to me and say, "There was a storm yesterday and I thought about it being afraid of your father when you were little!"
It makes me smile every single time.
*****
We can all help prevent suicide. The Lifeline provides 24/7, free and confidential support for people in distress, prevention and crisis resources for you or your loved ones, and best practices for professionals. Dial 1-800-273-8255 or visit https://suicidepreventionlifeline.org/
Originally published: November 27, 2020