Learning Suicide Wasn't a 'Safety Net' for My Overwhelming Emotions
---
Editor's Note
If you struggle with self-harm or experience suicidal thoughts, the following post could be potentially triggering. You can contact the Crisis Text Line by texting "START" to 741741. For a list of ways to cope with self-harm urges, visit this resource.
It took me a long time to realize that suicidal ideation was never my friend. I think that one of the reasons I felt so drawn to suicide is that my emotions were all overwhelming, they were all so powerful and the only outside emotion I could see that seemed to match them was that of loss, of grief. A feeling which takes over every part of your body, which sits in front of your eyes and leads the way, or maybe just blinds you completely. Death became fascinating because I felt like I could almost relate to it and to the responses to it. It was the only thing that seemed finite and overwhelming enough.
It was never sadness that I felt. I wasn't unhappy. I wasn't reaching out for a bit of help; I was screaming out to desperately find a way to save my life. My emotions saturated all of my internal organs, my bones and every inch of my brain. Any emotions did that. Stress became insurmountable, sadness felt like I was constantly falling with no idea if it would ever stop; happiness felt like I was flying with nothing to tie me down. Fear would hollow out all of my bones and scream from the pit of my stomach. The only "solace" was when my brain would get overloaded and dissociate, I'd switch off. I was almost present and I could access some memories and knowledge of how to do basic things, but there was no emotional connection or personality; physical and emotional numbness with cloudy access to some emotionally distant memories. It was the worst solace because it was incredibly painful and exhausting.
I felt like an alien because people around me weren't feeling things like this. I saw people cry without collapsing against a wall and saw people laugh without desperately trying to cling onto whatever made them so happy. I didn't know how to be like them, and I didn't know why I was so different. It was as if I'd lived a hundred lives worth of emotions in 18 years.
This went on for about seven years of my life. Each change of mood or state felt brand new in strength and never had a visible end to it. Through each of these states, I never had the power to recall or imagine a different emotion; it was all-encompassing. Are you surprised that I turned to things like self-harm and suicidal obsession? I needed a belief that things would be better and the only way that seemed possible was to end it all. I needed a safety net, and death would catch me. That seemed like my only way, and I tried multiple times to take that route out. I'm one of the lucky ones that I am still here to have the next chapter to write.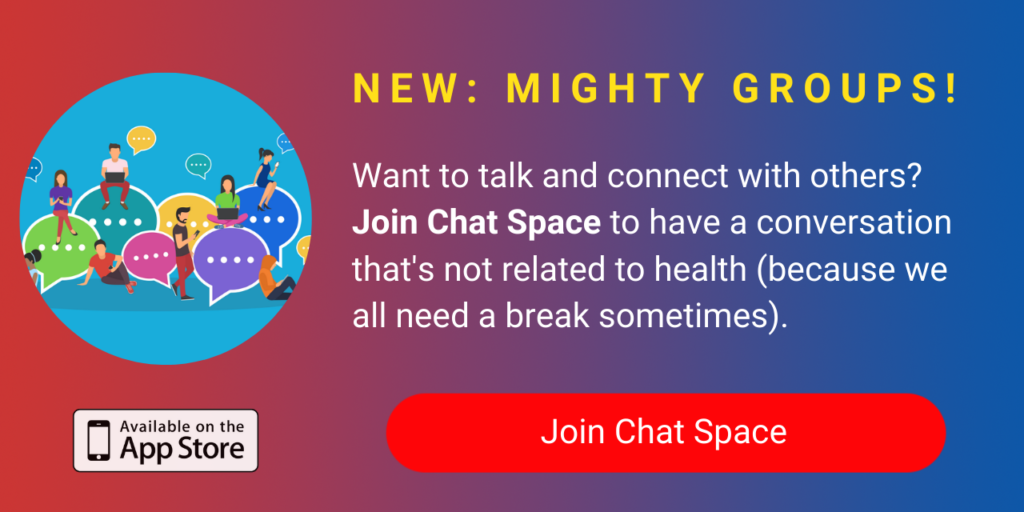 I can't tell you exactly how I found the path to another way out. Group therapy taught me that I really, genuinely wasn't alone. No two people from those groups struggled in the same way, but we struggled in the same emotional intensity. Learning that was vital because I saw their pain and I desperately wanted all of them to survive and thrive. Psychotherapy taught me that I was capable more than I could comprehend. My feelings weren't always illogical; they were sometimes legitimate responses and that is important. In time, my feelings didn't always overwhelm me, I started being able to feel them, but also to let them wash past me rather than fill me up and stay in me. The people who stayed in my life despite me being, in all honesty, a nightmare — they taught me that there must be something more to me. I wanted to find out who it was that they loved — I hadn't met her.
Overall, I slowly put myself together, piece by piece, and walked out the other side as someone living a mental health disorder, not someone dying from it and being controlled by it. I am not neurotypical, I don't have the emotional range or reasoning of most people around me, and that is OK! It turns out I can still have a career, be an amazing wife, a loving friend, a meaningful daughter, and soon I'm going to be the best mother I can be. Yes, life can hurt a lot, still, but I also feel love so deeply, loyalty so fiercely and joy so beautifully. Suicide was never my friend — my obsession with it was the thing stopping me from seeing who I could become. I could never have comprehended how beautiful my life would become in just a few years. 
It is the scariest thing in the world to cut away the safety net of death, but when you do manage it you will discover that death was never a safety net at all.
Photo by Delfina Iacub on Unsplash