3 Things People Do as 'Suicide Prevention' That Don't Always Help
---
Editor's Note
Any medical information included is based on personal experience. Talk to your loved ones about creating a Safety Plan so they know how to support you when you're feeling suicidal.
If you're experiencing suicidal thoughts now, you can contact the Crisis Text Line by texting "START" to 741741.
As someone who has wrestled with suicidal ideation for nearly her entire life, I'm no stranger to crisis intervention. In fact, my loved ones have done so many things over the years to prevent my attempts. While I'm incredibly thankful for all the efforts people have gone to in order to save my life, I don't always know that people handled certain situations in a way that was most beneficial to me long-term. So I thought it might be helpful to share a list of common things I've found to be an inappropriate response to crisis situations in the name of suicide prevention, and include some suggestions on what to do instead.
1. Involving law enforcement.
In order to "handle things," many friends and family members will call the local police force on a suicidal loved one. However, most police officers are not trained in mental health crisis intervention — meaning they arrive on the scene and merely handle suicidal individuals the same way they would handle a criminal. This often means that suicidal individuals end up in handcuffs and get the "blue light special" to the nearest emergency room.
As someone who has experienced this not just once, but multiple times, I can say that law enforcement intervention didn't deescalate my suicidal urges at all. In fact, the treatment I received from police officers left me feeling so distraught that I now avoid telling anyone when I feel even passively suicidal, and I now also experience fear responses anytime I hear sirens at night. Calling the police on someone who is suicidal can especially put BIPOC (Black, Indigenous, People of Color) in danger.
Instead of automatically utilizing police to "save" a loved one's life, people should consider utilizing mobile crisis hotlines or consulting with local psychiatric hospitals to determine the best course of action when a friend or family member expresses suicidal thoughts.
2. Contacting your providers without your consent.
Many people who experience frequent suicidal ideation already have established mental health service providers, like a therapist and a med manager. However, it's sometimes hard to reach out to those clinicians during difficult days. Loved ones may even urge suicidal individuals to contact these professionals — or even take matters into their own hands and call the providers on their own to "report the situation."
While urging a suicidal individual to reach out for support is an amazing idea, I personally don't want people to call my therapist or psychiatrist "on my behalf."
For starters, this makes things difficult for the provider due to confidentiality and mandatory reporting clauses. Clinicians often cannot talk to you about your loved one (the patient), but they must follow a lengthy set of protocols to ensure your loved one's safety based on the information you provide.
More importantly, though, reporting suicidal ideation for someone else without their consent takes away their agency and ability to manage the situation on their own. Every time a loved one contacted service providers on my behalf, I felt helpless in the situation and, in some instances, betrayed. I worried about the conversations that happened without me and wondered if my providers would drop me for being a "difficult client."
Instead of "tattling" on your loved one, it's best to encourage them to contact help independently when they seem at imminent risk. This gives them the ability to share their story completely, and it allows clinicians to do their job and help a struggling individual decide the best course of action. This is, of course, unless you've agreed ahead of time you'd like your loved one to call your provider in a crisis situation.
3. Use invalidating phrases like, "But you have no reason to hate your life!"
When someone feels suicidal, chances are they're deeply rooted in emotion mind and aren't necessarily able to see the world through a "rational" lens in that moment. Because of this, many people (falsely) believe that the solution is to present all of the logical information to the struggling individual by saying things like "You have so much to live for!" or "But you have no reason to hate your life!" Unfortunately, though, these phrases can fall as invalidating and may leave a suicidal individual feeling even more alone and hopeless.
In my own dark moments, I have usually convinced myself that the world will be better off without me because I see all of my flaws under a microscope. Although I absolutely do need reminders that life is worth living, I also need to know that my feelings of hopelessness and pain are absolutely valid — and that I'm still lovable during those darker days.
Instead of telling a loved one that they're ridiculous for feeling suicidal, it may help them if you simply sit with them and acknowledge how they feel. Let them know that you hear them and validate their pain. By comforting them and giving them the space to vulnerably share with you, you may find that they're more willing to listen to your suggestions or that their suicidal urges dissipate as they feel supported and loved.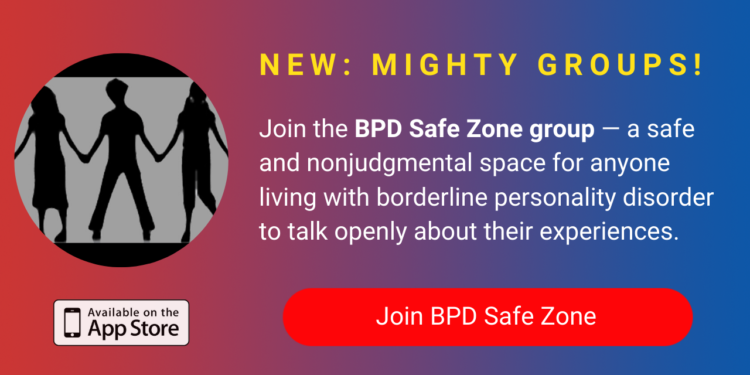 I know firsthand just how difficult it is to help a friend or family member when they're in the middle of a mental health crisis. We all do the best we can in the moment, and there's nothing wrong with that. However, I do feel like many people act in ways that don't actually benefit individuals experiencing suicidal ideation because, quite frankly, nobody ever told them that it was wrong.
I hope that by sharing this list, though, the benefits come twofold. For starters, I hope that loved ones of people who battle frequent suicidal ideation will use this story to learn how they can most effectively help their friend or family member in their dark moments. But, more importantly, I hope that people out there like me use this as a way to start the conversation with their support system so that they can share what helps them the most (and least) when they fall into the darkness of suicidal thoughts.
Remember that the best thing you can do for anyone struggling with suicidal ideation is to just be there and support them. Whether that means holding their hand while they go through the admissions process at the hospital or just sitting with them for a few hours, know that your presence matters and is greatly appreciated. And if you're the one who is battling suicidal thoughts, know that you are strong — and your support system is ready and willing to help you carry the load if you'll just let them in and tell them how to help.
Photo by Shelby Miller on Unsplash