17 Tattoos People Got After Losing a Loved One to Suicide
---
Editor's note: If you experience suicidal thoughts or have lost someone to suicide, the following post could be potentially triggering. You can contact the Crisis Text Line by texting "START" to 741-741.
Suicide is never simple. Whether you're a suicide attempt survivor or a suicide loss survivor, it's affects can often be incredibly difficult to comprehend.
That's why some suicide loss survivors and attempt survivors alike may choose to represent their experiences on their skin — a constant reminder of the love and beauty that remains, despite the pain.
In honor of International Survivors of Suicide Loss Day (November 18), we asked people in The Mighty's mental health community to share with us tattoos they got after losing a loved one to suicide. Because sometimes we just need a little reminder to keep going, while honoring those we've lost.
Here is what they shared with us:
1. "I got this for my grandpa. He died by suicide in 2007. All my days at their house growing up we'd watch westerns so I got a dueling pistol. To remind myself not only of a time of love and warmth, but that I can be feminine and a fighter. " — Brianne F.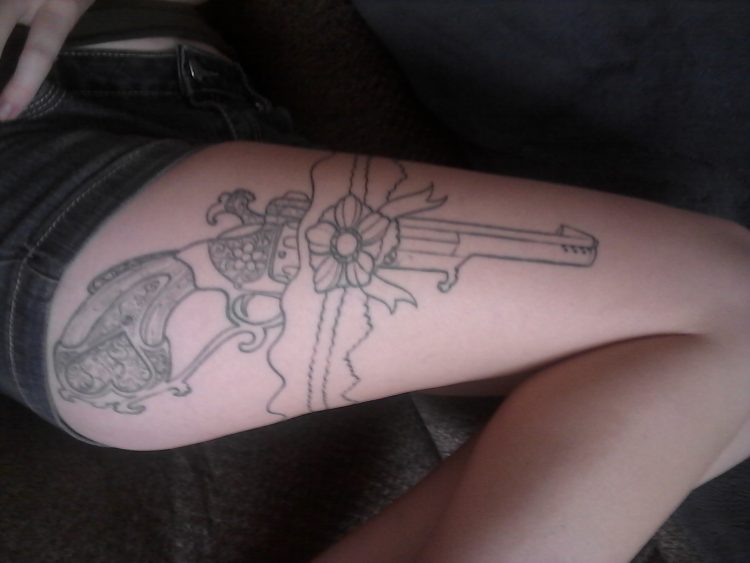 2. "In 2016 my friend Joey died by suicide. I wasn't too close to him, but just knowing how much pain you have to be in for it to go that far hit me hard. There was so much I wish I could have done, but mostly I wished I could just hug him. Following his death, I had the semicolon and "love" tattooed on me, not just for him, but for everyone anywhere who may be struggling. The semicolon connects people affected, and it's important we share our pain and we don't struggle silently. " — Desi C.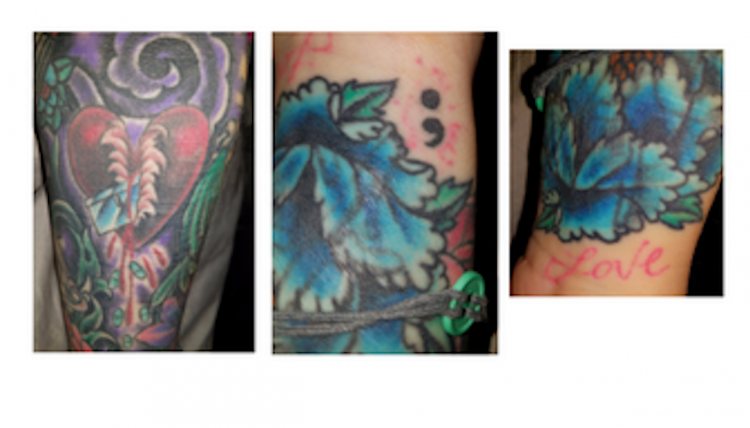 3. "I got [this tattoo] exactly a month after my best friend died from suicide back in September. Mike was my everything and anything I needed in life; he was like my right hand man, hence why I got him tattooed on my right arm. We had this saying, 'love your face,' and that's why I got that under his face!" — Tara W.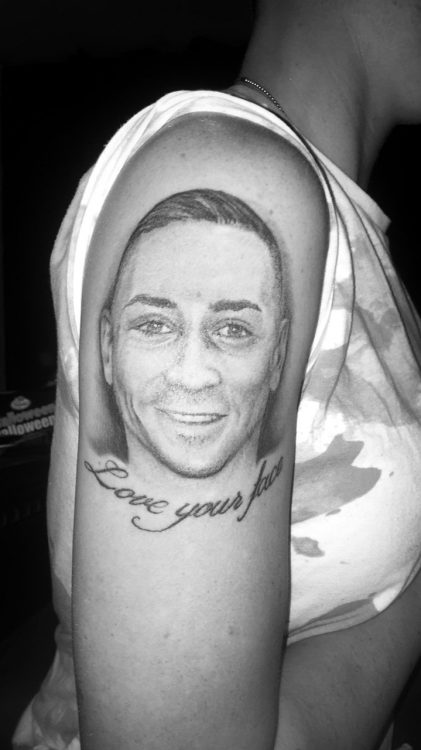 4. "I got this when I was 17. My dad was a victim of suicide; he died when I was 10 and my sister 11. Before we were born he was in a car accident that changed his life and put him into a deep, painful depression. Everyone used to call him "Hoss" after the character in the western cowboy TV series "Bonanza." Everyone loved Hoss." — Heather B.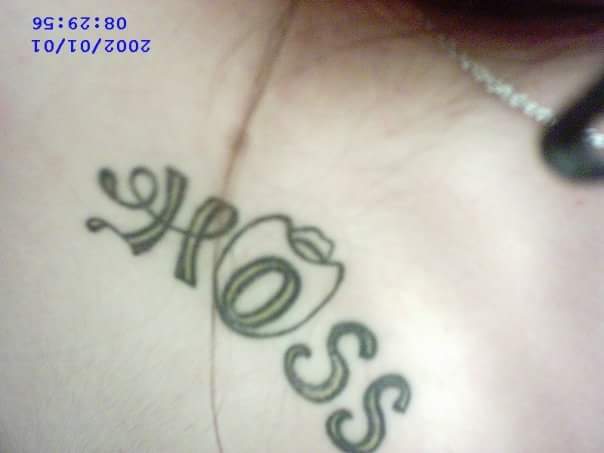 5. "I got this red rose for my mom mom who died by suicide. She had the same one but in blue, so I got it in red to represent love." — Marissa P.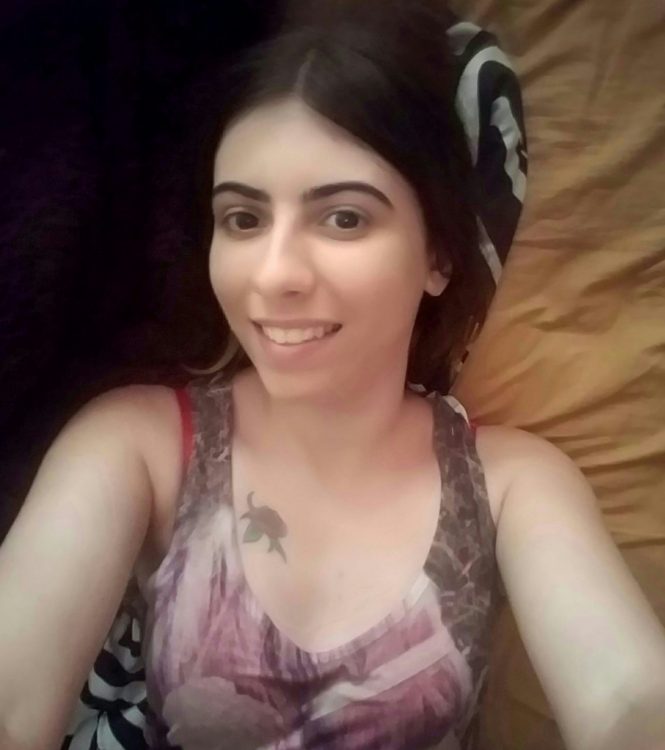 6. "My girlfriend of five years died from depression on September 5, 2015. I tattooed "surv;vor" to remind myself that I'm strong enough to overcome this." — Adan I.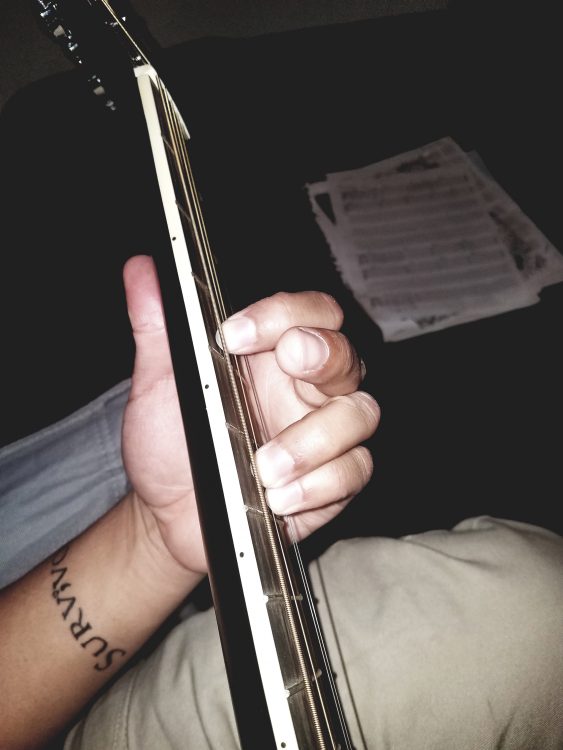 7. "My best friend of almost 16 years died by suicide in September of this year. We were inseparable, I always said she was more like having a wife than a friend, hence my nickname for her being "Wifey." I miss her so damn much. I got this done six days after her death. I still don't know whether I'll add dates to it yet." — Gayle D.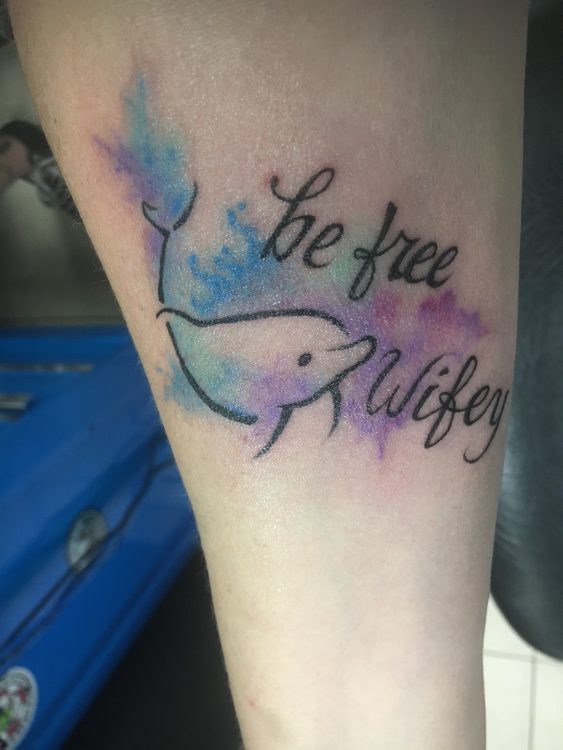 8. "I had this one done in tribute to Chester Bennington on August 15th. Back in 2000, three months after my best friend, her mother and baby brother were killed in a car accident, the Hybrid Theory album came out and that got me through a lot of the aftermath. Because he was so vocal about his own struggles over the years, there is no telling how many other lives he helped save in his lifetime, but I am forever grateful that I lived during his influential time on this earth." — Catherine B.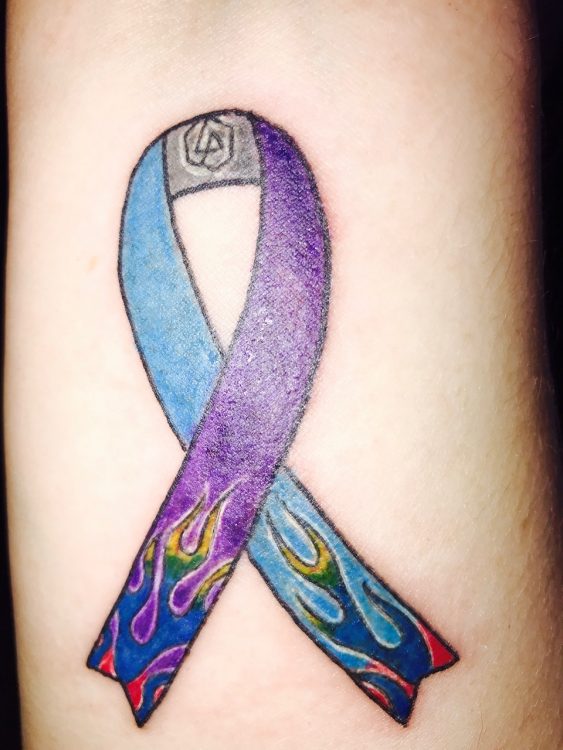 9. "My friend and I got the same tattoo in memory of our friends Raema and Nick. The poppy is for Nick. He was in the military. The music note was for Raema because she was always singing. The heart and feathers are because they are our angels now. Both lost their long battle with depression and post-traumatic stress disorder." — Jessica M.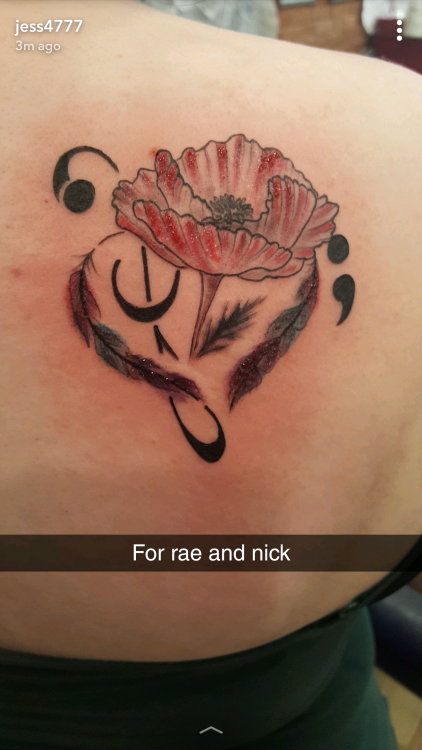 10. "This is my tattoo I got for my boyfriend who died by suicide 18 months ago after a long battle with his mental health." — Mel L.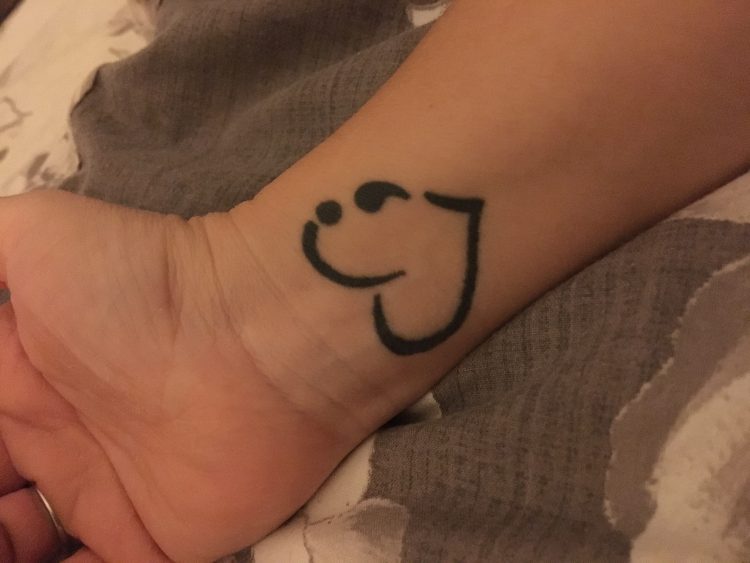 11. "I have the initials of an angel tattooed on my ankle along with three hearts. These hearts represent the three times he tried to be strong and fight his inner battle for all of us. This angel had the most infectious laugh; if he laughed, you couldn't help but laugh. And his smile, oh man, his smile could light up a room and brighten your day no matter what. He was the funniest, most caring person you'd ever meet in your life. To this day, I haven't met anyone like him. He was my best friend and now he is my angel; an angel who helps carry me every day, helping me, step by step. Unfortunately, my angel, our angel, lost his battle. He was mighty and he still is mighty. If it wasn't for him and this tattoo, I might not be where I am today." — Kassandra G.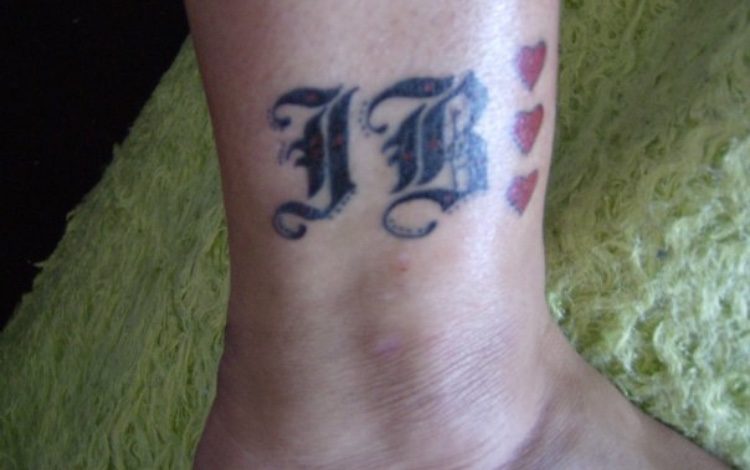 12. "My best friend Danielle left us in the summer of 2014. This tattoo is her initials and a tie-dye peace sign. Danielle was always a free spirited hippie and there was no better way for me to remember her than in the moments she was the most free. " — Katie P.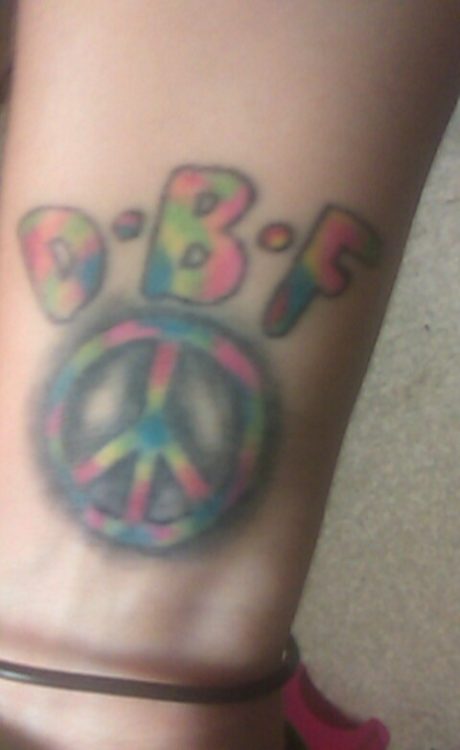 13. "This past June, my best friend died by suicide, just over a month past her 21st birthday. She was a year shy of graduating college, had a boyfriend who loved her very much and a family who would do anything to see her smile. The only thing that brought her joy, though, was her pet snake Calypso. Her favorite flower was the tiger lily. I struggle with depression too, and her death has taken a huge toll on me, but also showed me that I need to stay positive in spite of hard times. I got this tattoo to carry her with me everywhere and keep her memory with me always." — Ellie D.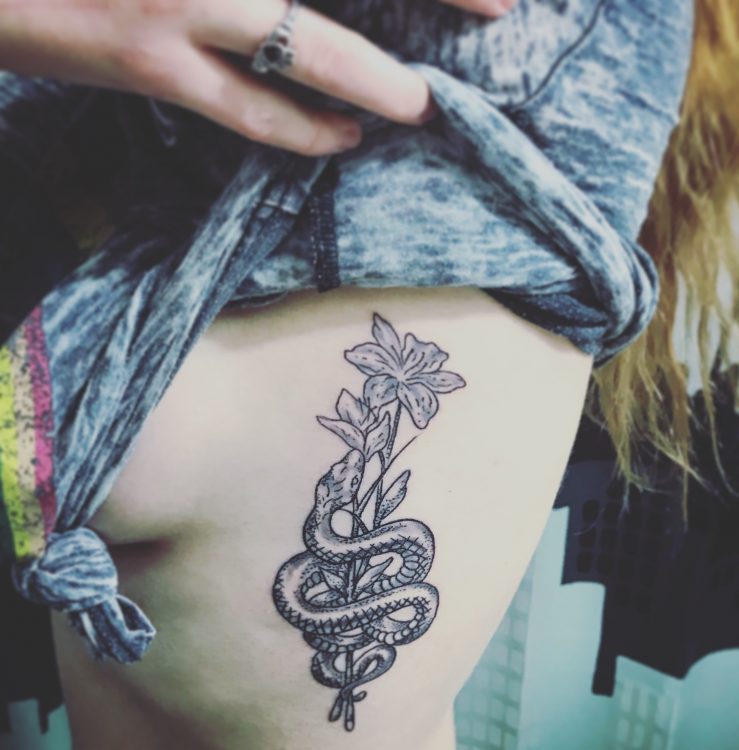 14. "My tattoo is of my fiance who passed away in July of 2017. She is the love of my life. She loved peacock feathers (hated peacocks), so I asked the artist to incorporate this into her portrait, along with her love of tuberose. She also loved our kids and music, such as Unwound and the Black Keys. I miss her every day." — Nathan L.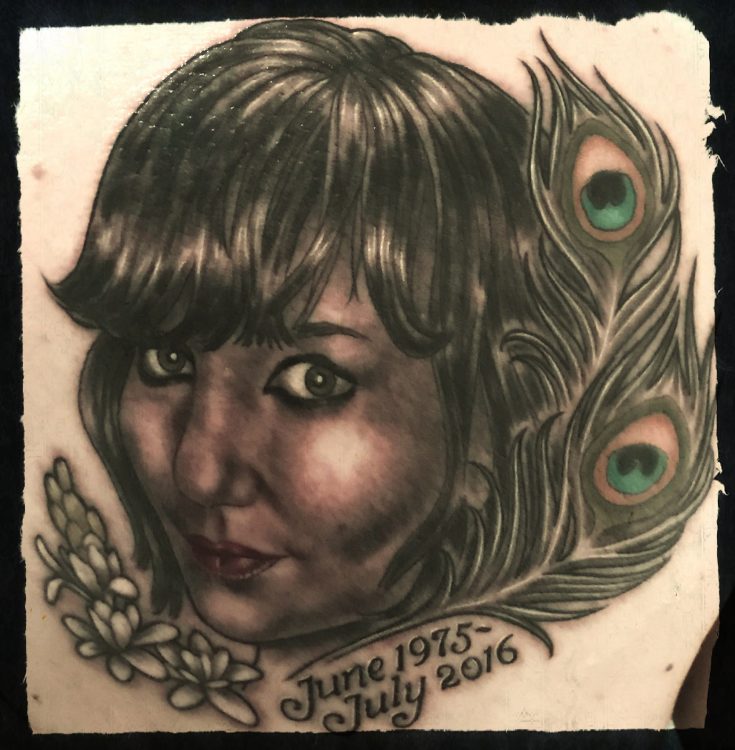 15. "I got this tattoo eight months after I attempted suicide and two months after my best friend died by suicide. I saw my friend as being very strong and I wanted to remember her for being her — strong, courageous and inspiring — just like a dolphin. My heart broke when I heard that she passed away, but I wanted to remind myself that she may not be here in person, but in spirit always. After my attempt, I broke my leg, but I put the tattoo on the inside of my affected ankle. Something I can see, but others may not, unless I turn my leg out to show them." — Di D.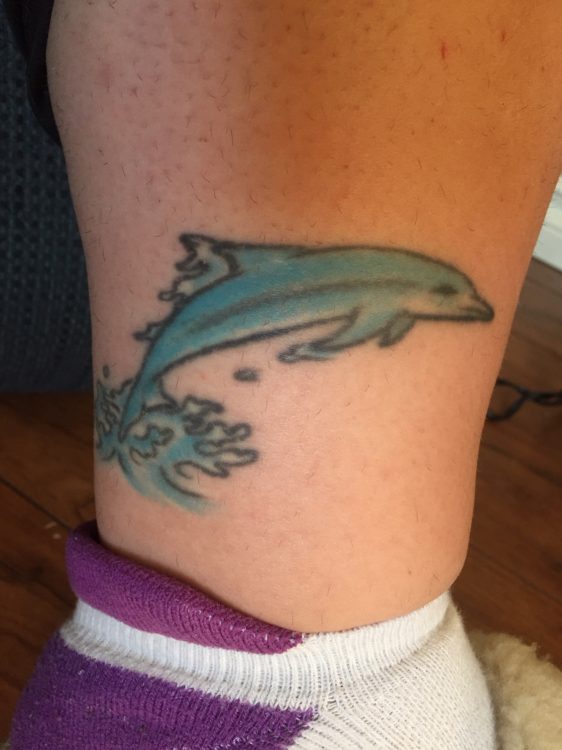 16. "Chester Bennington has been a hero of mine for as long as I can remember. When he died, it felt like an awful, surreal nightmare. I had the great pleasure of meeting him in 2014 and he was the nicest, most genuine person I have ever met. He wanted to personally talk to each of us in the room, the first in the UK to hear their new album (at the time) — The Hunting Party — and hear our thoughts on it.  I got this tattoo based on the signature he gave us that day, along with the Linkin Park logo — it seemed only fitting for a man and a band that have helped me through some really hard times in my life." — Lisa B.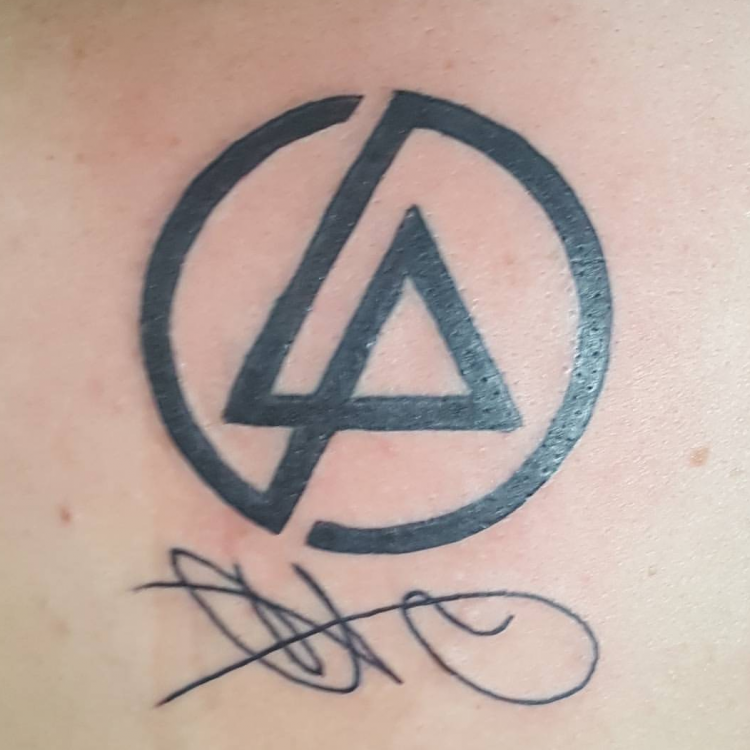 17. "I lost my boyfriend/first love to suicide when we were both 17. I was mentally distraught for a very long time after I lost him. What I remember is what gave me a form of peace; I kept feeling like I simply needed a sign from him. I needed something because I was dying of a broken heart. As I was sitting in the church with hundreds of people around me, the lights had a shortage and flickered out, then turned right back on seconds later. I heard his mother say that was his spirit. In that moment I knew I had gained an angel. An angel that I loved so much on earth and someone I can continue to love while he protects me. He's no longer here, but I have continued to learn from him every day. Therefore he is my guardian angel. I needed something to signify that and to remind me of it every day, so I knew I had to get my first tattoo. Angel wings. Then a few weeks later I completed the tattoo piece with a music note banner of the same music notes that are encrypted onto his headstone. The music notes on his headstone represent his love for playing piano. He was amazing at piano. I remember sleepless nights of us as teenagers and him serenading me with his inexplicable way of portraying music. I felt that replicating the music notes into my tattoo would be as if I could carry a piece of him with me forever. I have had the tattoo now for almost eight years. I can't believe it's been eight years." — Taylor S.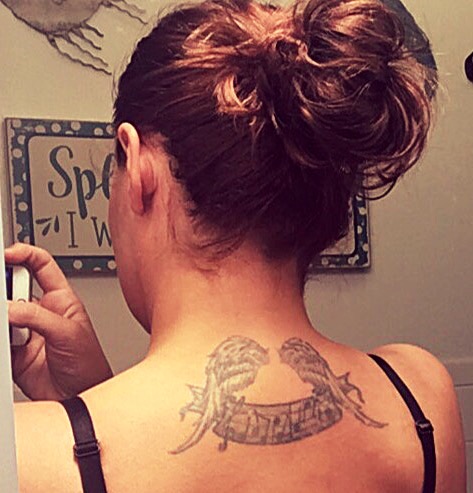 If you or someone you know needs help, visit our suicide prevention resources page.
If you need support right now, call the National Suicide Prevention Lifeline at 1-800-273-8255, the Trevor Project at 1-866-488-7386 or reach the Crisis Text Line by texting "START" to 741-741.
Lead photo via contributors