18 Things to Put in Your Suicide Prevention Kit
---
Editor's Note
We hope the products below, all recommended by our Mighty community members, help you or a loved one in your health journeys. Just so you know, The Mighty may collect a share of sales from the Amazon links on this page. Prices and product availability are accurate as of publication.
When you're fighting an invisible battle with suicidal thoughts, sometimes you need tangible objects to help you fight another day. For times like these, a suicide prevention kit can be so important.
A suicide prevention kit is a collection of items that help you remember your reasons to keep living — even when you feel like all hope is lost. If this sounds like a cool idea to you, but you don't know where to start, look no further.
In honor of World Suicide Prevention Day (September 10), we teamed up with the American Foundation for Suicide Prevention (AFSP) to create a guide with suggestions for making your own suicide prevention kit. With suggestions from our communities (as well as some recommendations of our own!), we put together the following list.
Before we start, we want you to know if you're feeling suicidal, you're not alone. There is no shame in struggling with your mental health. If you need to talk, we encourage you to post on The Mighty with the hashtag #CheckInWithMe. Whatever you're going through, we're here for you. If you are in crisis and need support right now, call the National Suicide Prevention Lifeline at 1-800-273-8255, or reach the Crisis Text Line by texting "START" to 741741.
Here's what our communities had to say:
1. 
A Suicide Prevention Plan So You're Safe Anywhere You Go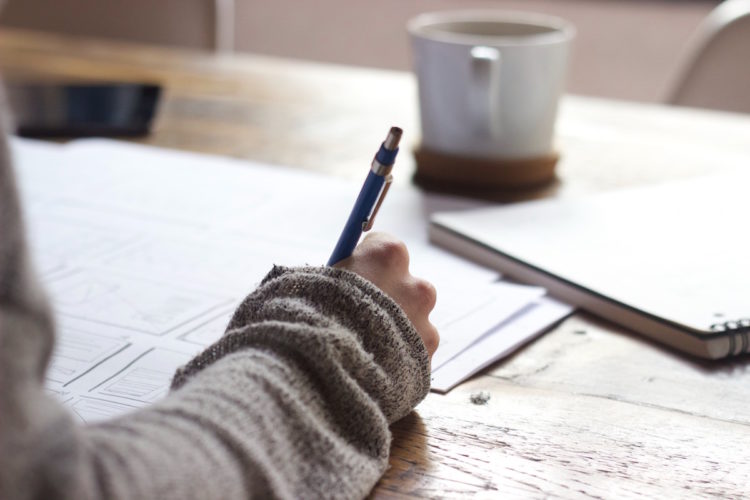 A suicide prevention or safety plan may be the most important item to have in your kit. Typically a safety plan includes a list of numbers you can call in a crisis, some coping strategies and ways you can distract yourself when you're feeling suicidal. The best part of the plan? You fill it out yourself so it's tailored to your needs exactly. If you need help writing your own suicide safety plan, check out this template from the Suicide Prevention Lifeline.
"A suicide prevention plan. My therapist helped me create one when I was suicidal with many resources (including hours of operations and how to check in to different places) and list of family/friend contacts (that she contacted for me) that I know would help and care about my safety/life. She did not let me leave her office until this was done. It was very uncomfortable at the time, but I appreciate it now." — Megan H.
2. Photos of Friends and Family to Remind You You're Loved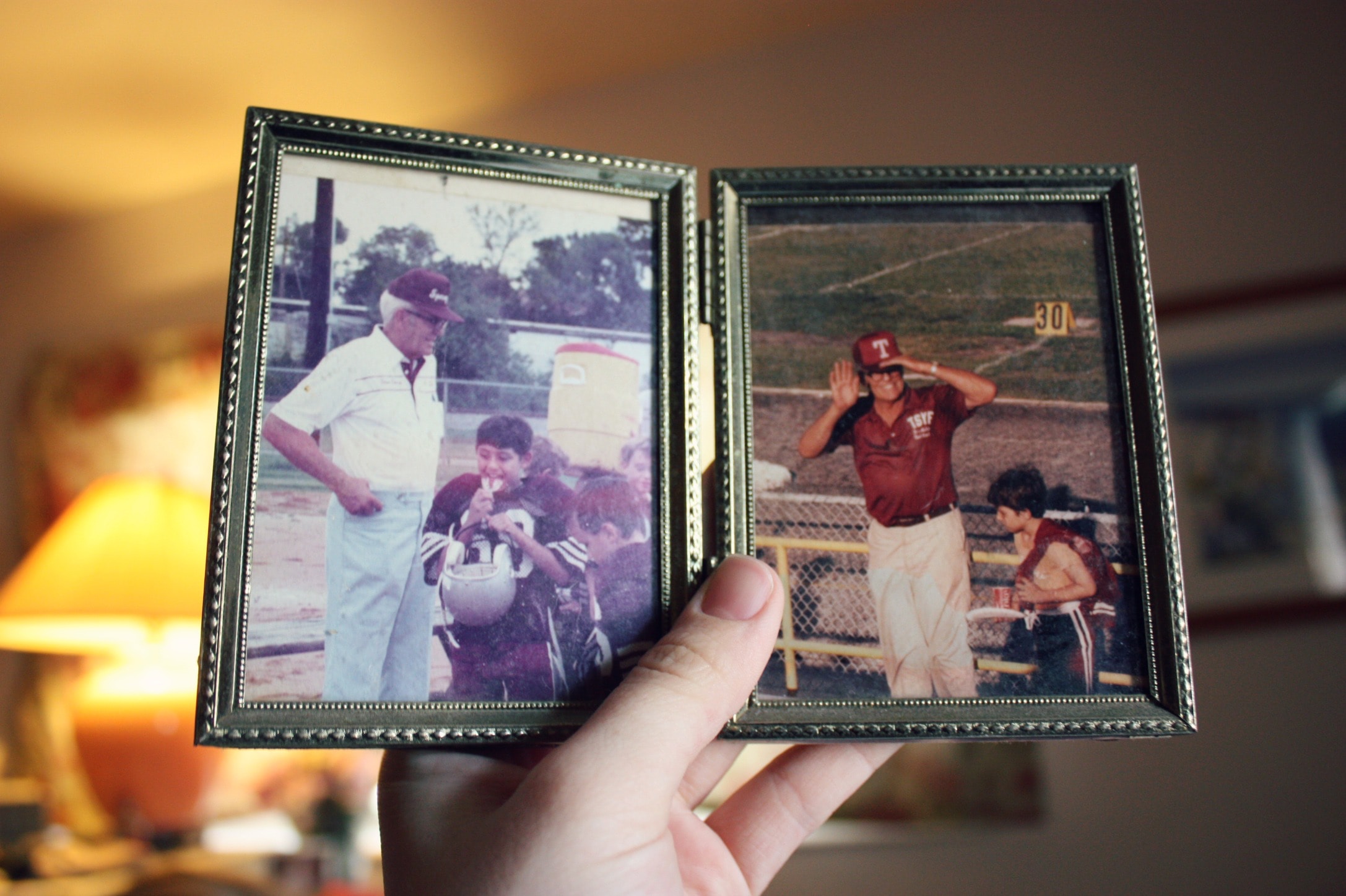 It's no secret that part of being human is needing connection. When you're struggling with suicidal thoughts, it can be helpful to have a visual reminder of the important people in your life. We recommend tucking a few important photos in your suicide prevention kit.
"I have a photo album. It has pictures of me with loved ones, family friends and pets. Pictures of me at my proudest moments, such as graduation and honor band. I take it out and look at it when I forget what reasons I have to live and to remember life goes on and a better day is coming." — Kylie G.
"A photo of my daughter. She is the reason I take my next breath. The place my heart gains strength. My daughter, my hope." — Thuy G.
3. Art Supplies to Help You Express Your Feelings Without Words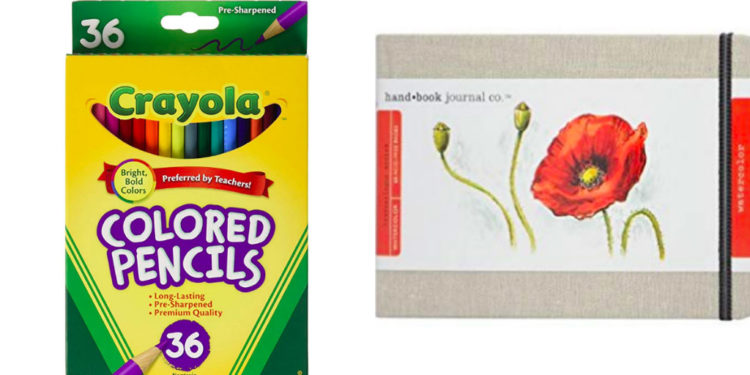 Sometimes you can't find the words to express what you're feeling inside. In times like these, expressing yourself creatively can help. Whatever medium you choose, whether it be colored pencils, finger paint, crayons or watercolor, let yourself channel everything onto the page.
"Paint/art supplies… Art is therapeutic and helps us express ourselves even when we don't have the words." — April D.
"Journals and pens of every color. So [I] can write or draw." — Olivea M.
Our Picks: 36-Pack Colored Pencils ($6) and Travel Watercolor Journal ($13)
4. A Candle to Remind You of the Light in the Midst of Darkness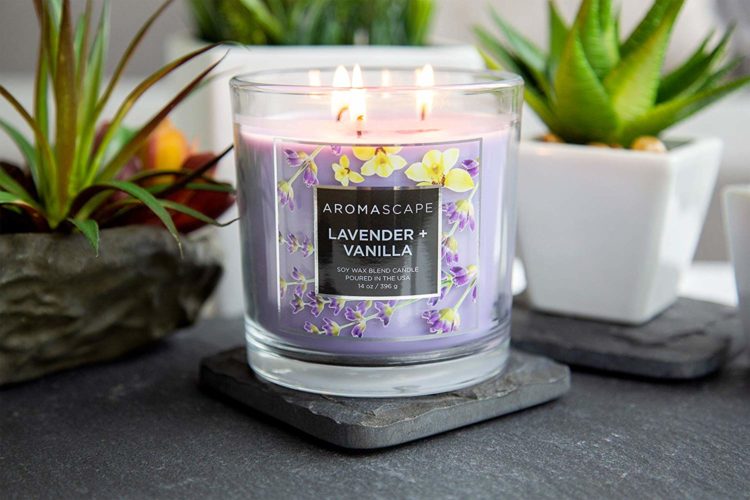 Candles can provide warmth and comfort when you're struggling — especially if the candle was given to you by a loved one. Pick a candle in your favorite scent, light it and focus on breathing the scent in and out. This technique may help ground you in difficult moments.
"The rose candle my son gave me shortly before he died by suicide to remind me there will always be a light in the darkness and the love of those who have gone before you." — Linda H.
"A fuzzy blanket and a candle. Something about this is very soothing and reassuring to me." — Ashley A.
Our Pick: Lavender Vanilla Scented Candle ($12)
5. Books (or a Library Card!) to Visit a Different World for a While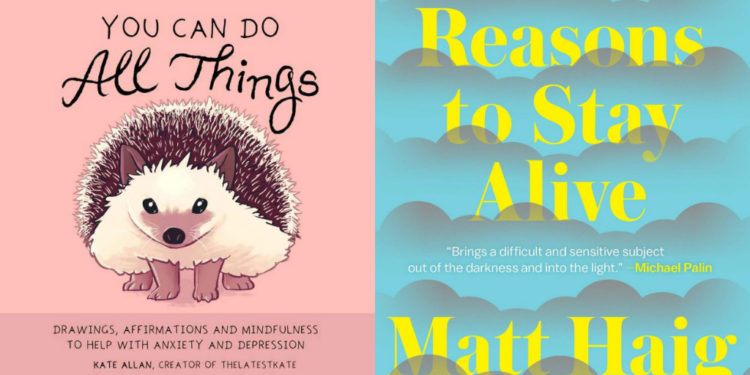 If you're tired of the situation you're in currently, you're not alone. It's OK to take a break from your world by diving into a fictional world for a little while. Keep a few books in your suicide prevention kit if reading helps you cope. If you need to read something that directly addresses the suicidal feelings you're experiencing, try out Matt Haig's book, "Reasons to Stay Alive."
"The picture book, 'You Can Do All Things' by artist The Latest Kate. I love her artwork. It's full of cute, colorful animals that are paired with really important messages. She has helped me get through the day on more than one occasion." — Becca W.
"'Reasons to Stay Alive' by Matt Haig. The most wonderful book." — Courtney M.
"A library card. I can't tell you how many times my local library has saved my life/soul. I've not only been suicidal, but have been unemployed/poor while in that state. The library is a wonderful place to go in almost any manner of dress, you're not expected to speak to anyone, and you can get books, DVDs, etc. and take them home! For free! A library card is a must." — Melissa O.
Our Picks: "You Can Do All Things" by Kate Allan ($16) and "Reasons to Stay Alive" by Matt Haig ($7)
6. Your Favorite Chocolate for Something Sweet to Look Forward To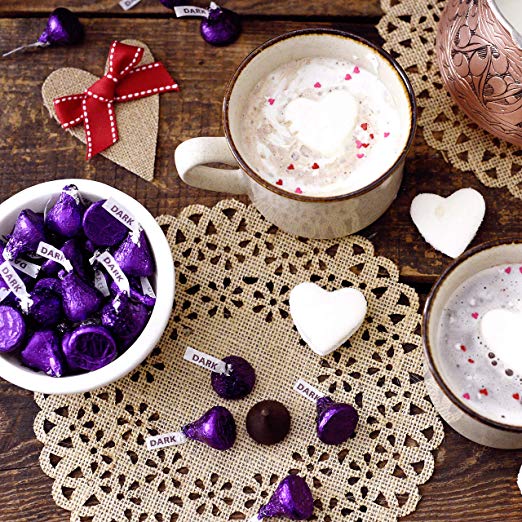 In "Harry Potter and the Prisoner of Azkaban," Professor Lupin offers Harry a piece of chocolate after a run-in with a dementor, a creature author J.K. Rowling used in the books to symbolize depression. Though more research needs to be done, some studies suggest dark chocolate can positively affect mood. If you struggle with depression or suicidal thoughts, take a page from Lupin's handbook and keep a bit of chocolate in your kit.
"Chocolate because snacking always helps [me]." — Kat L.
"An ultra soft stuffed animal. Maybe some chocolate too. Those are what usually do the trick when things get bad." — Taylor R.
Our Pick: Hershey's Dark Chocolate Kisses ($10)
7. A Journal to Get Your Thoughts Out on Paper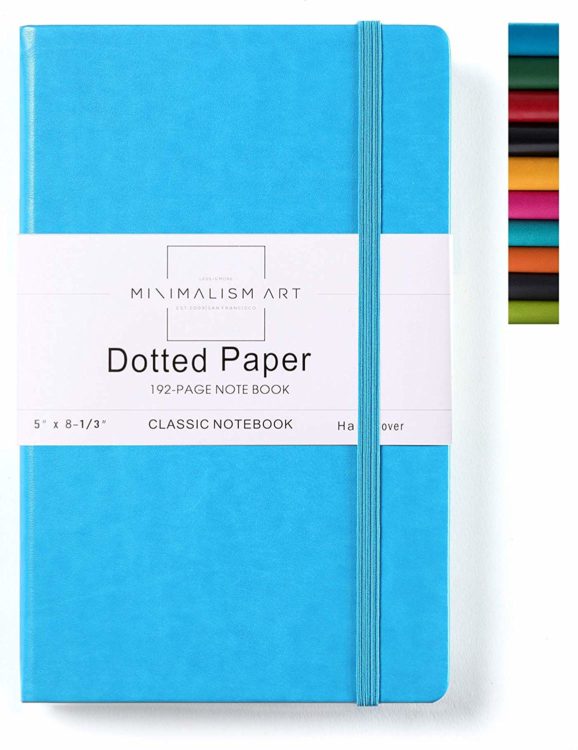 Ever need to just dump everything out on paper? Studies have shown that consistent journaling can benefit depressive symptoms over time. Put a blank journal in your suicide prevention kit, and when you're feeling suicidal, open it up. Try to write out what your feeling — without paying attention to grammar or style. Just get it all out, it might help you feel a little better.
"My sketchbook, my headphones, a book, my journal — basically I carry my suicide prevention kit around with me everywhere when I leave the house." — Donnie T.
Our Pick: Blue Dotted Journal ($10)
8. A Gratitude List to Remember What You're Thankful For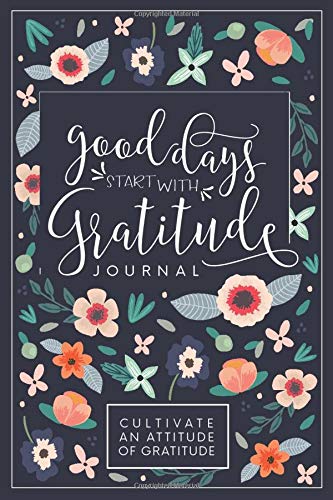 When you're feeling dissatisfied with your life — and feeling suicidal as a result — sometimes it can help to list out things you're grateful for. Even when gratitude is the last thing you think you can feel, listing out small things we can overlook like "running water" or "my pet" or "the way it feels when I exhale," can remind us there are things we appreciate deep down. Don't know where to start? Try out the prompt-heavy gratitude journal below.
"A list of all the things in life I'm thankful for. Even small things. Everything from animals to family and friends to Starbucks." — Elena C.
Our Pick: "Good Days Start With Gratitude Journal" ($7)
9. Tokens From Nature to Remind You of the Beauty in the World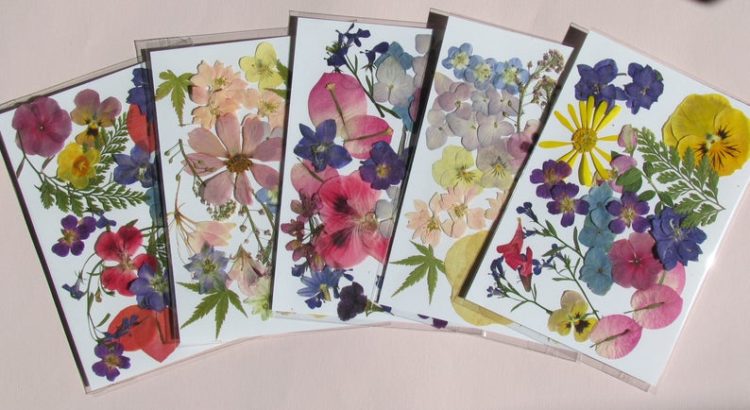 Reminders of how beautiful nature is can be helpful when we are feeling low. What's your favorite natural setting to be in? Near mountains? By the sea? Choose an object from your favorite location and save it for times you need to be reminded there is still beauty in the world.
"Pressed flowers, or sea shells. Things that would remind me of the elements. When I am outdoors and feel the wind, or at the beach and feel the sand, I always remember the times when things were so bad I just didn't want to exist. Yet, being there outdoors reminds me of how beautiful moments can be or even that there is beauty out there." — Lyssa L.
Our Pick: Pressed Flower Pack ($9)
10. Essential Oils to Help You Breathe Easier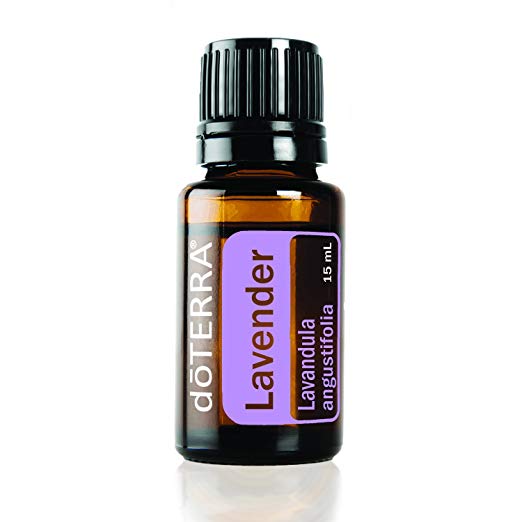 Essential oils can soothe our senses with their pleasant aromas. Invest in a bottle of a scent you like and spray it on your skin or pillow to calm yourself down in mentally intense moments. We recommend lavender because it's known to have a calming effect. 
"My favorite essential oils to help me breathe and calm down." — Marisa B.
Our Pick: Lavender Essential Oil ($20)
11. A Blanket or Sleep Mask to Help You Rest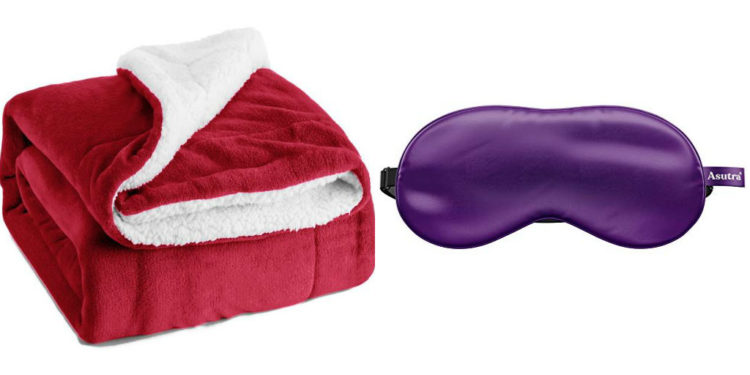 Feeling depressed or suicidal can sap your energy quickly. Give your body the rest it needs by keeping comforting objects in your suicide prevention kit like warm blankets and pillows. Maybe throw in an eye mask too if you have difficulty falling asleep.
"I would choose my snuggle blanket. Keeps me relaxed!" — Cristina F.
"A sleep mask and a cozy place to rest. Grounding myself with all the senses and giving my body and brain a rest with sleep, a moment to escape and renew." — Kristie L.
Our Picks: Fuzzy Red Blanket ($23) and Weighted Sleep Mask ($18)
12. Music for When You Need a Distraction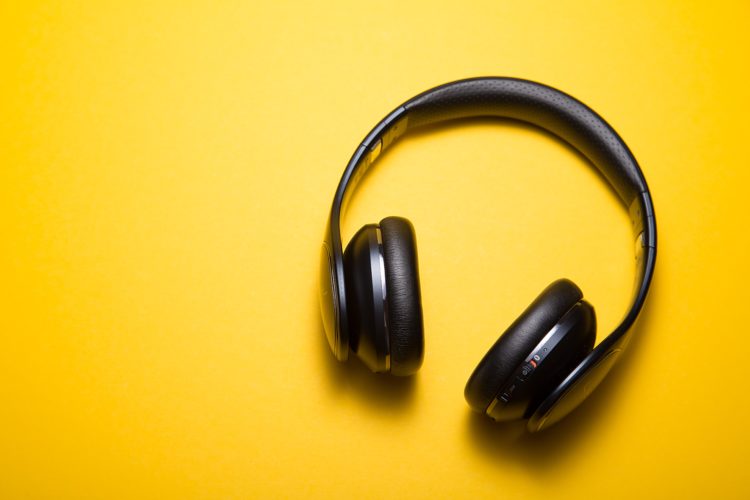 Similar to expressing yourself through art, listening to music can provide comfort without needing to say a word. Find out what type of music soothes you most — is it loud, pulsing beats or meditative tunes? — and create a playlist for the times you're struggling the most. Have your list written down or create a playlist in Spotify so it's handy anywhere you go.
"A playlist. I have a special playlist I listen to when I'm having bad days that grounds me and re-centers me. Music does wonders." — Allie H.
13. Poetry to Give You the Strength to Keep Going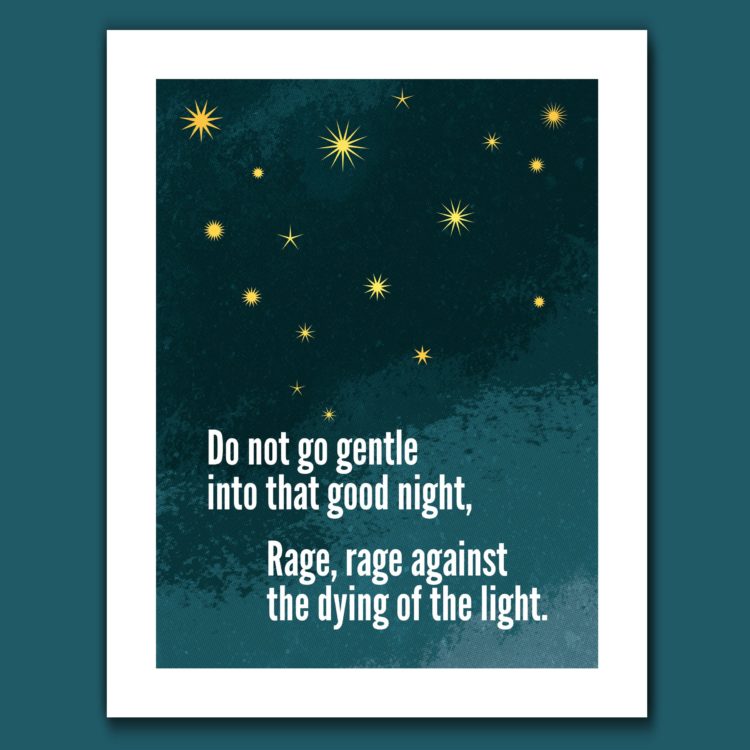 The words of our favorite writers can bring us comfort when we can't see the light. For anyone who needs to be reminded to keep fighting for life, check out Dylan Thomas' famous poem, "Do Not Go Gentle Into That Good Night." You can read the full poem here. If you want to connect with our Mighty community of poets, post your work on The Mighty with the hashtag #MightyPoets.
"A copy of Dylan Thomas's 'Do Not Go Gentle' poem." — Christy O.
Our pick: "Do Not Go Gentle Into That Good Night" Art Print ($18)
14. Exercise Equipment for When You Need to Channel Your Energy Physically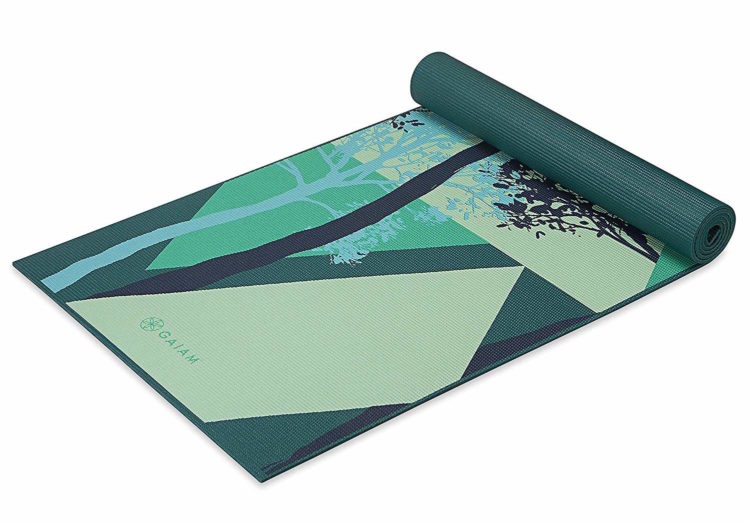 If you enjoy exercising to get out your frustrations and re-center, you might consider having an exercise object in your kit. For some that might mean a yoga mat, for others, it might mean some free weights. Whatever you choose, lean into the physical sensations of exercise. If you're not feeling up for rigorous exercise, perhaps resting in child's pose on a yoga mat can offer some much-needed rest.
"A yoga mat. Yoga has completely changed my life, physically, mentally and emotionally. I always say you might not know what you need but yoga knows what you need." — Mary E.
Our Pick: Nature-Themed Yoga Mat ($30)
15. Letters From Others (or Yourself) to Help You Stay Strong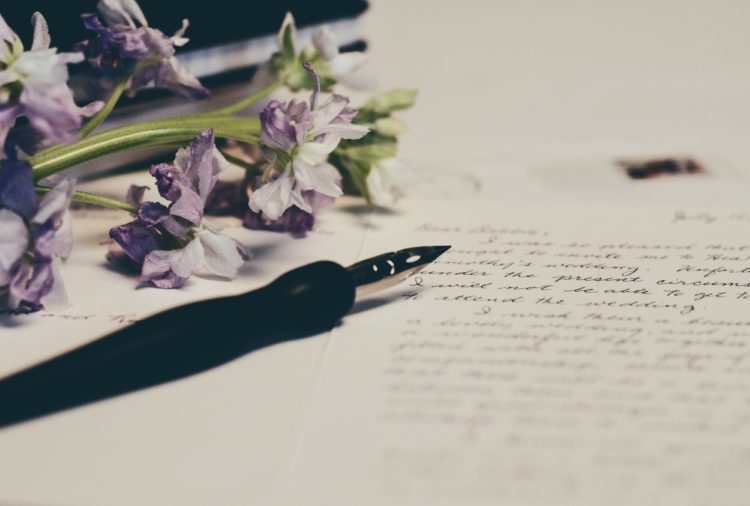 We all need to be reminded from time to time that our loved ones care about us. Saving birthday cards, letters or notes from friends and family can come in handy in dark moments. Some people may also benefit from reading letters they write to themselves.
"I save every complimentary email I get a work in a special folder so I can look at them when I'm having a bad day." — Leanne T
"A letter to myself reminding me of all the pain and hopelessness I have already survived and that I am stronger than most people ever dream." — Britt L
"Unread letters from people I love the most. I would ask those closest to me to write a letter reminding me of who I am and why I am loved and wanted." — Allison S
16. A Spiritual Text or Object to Make You Feel Connected to Something Bigger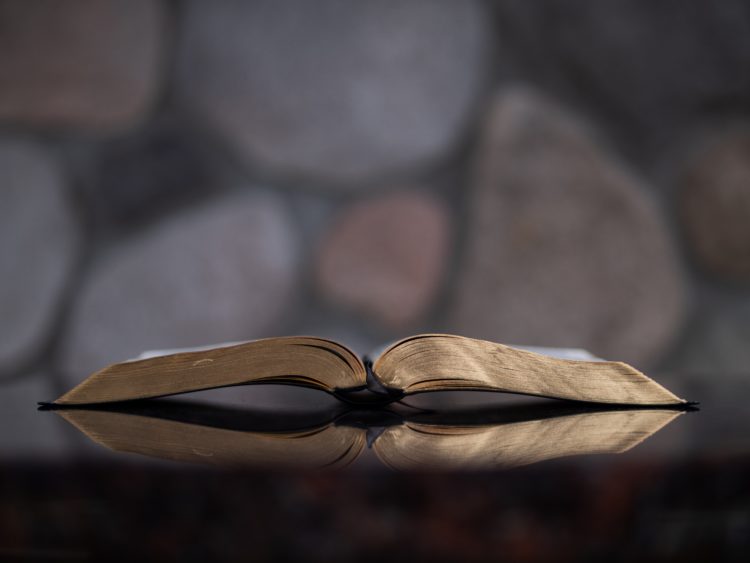 If you are religious or have a faith practice, a religious object or text can help in times you're really struggling. Whether you turn to prayer, words that give you hope or meditation, having a spiritual practice can help you re-center and focus on connecting with something bigger than yourself.
"A cross you can hold in your hand, so when the going gets tough, you can hold that in your hand and pray for things to pass." — Terri M.
"So many things, but one would be the Bible. A beautiful reminder of how much I'm loved unconditionally and created perfectly just as I am." — Josie S.
17. Something to Remind You That 'You Matter'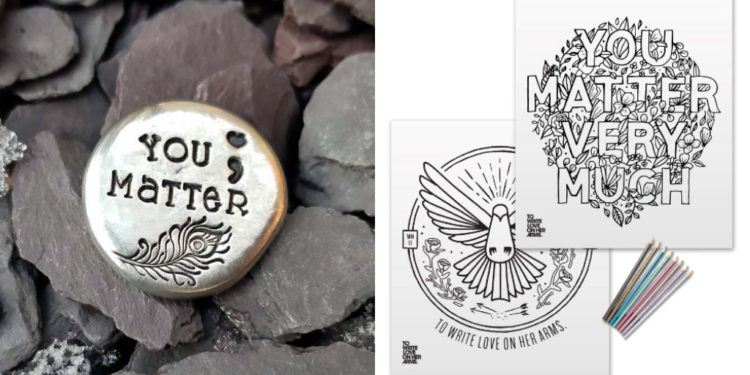 When you're feeling suicidal, it can be so hard to remember your worth. If you're looking for an item to put in your suicide prevention kit, why not pick something that literally reminds you that "you matter"?
"I would place an intricately painted rock that says 'you matter' in the center of the rock." — Micaela A.
Our Picks: "You Matter" Pewter Stone ($10) and TWLOHA "You Matter Very Much" Coloring Poster Set ($15)
18. A Stuffed Animal to Provide Emotional Comfort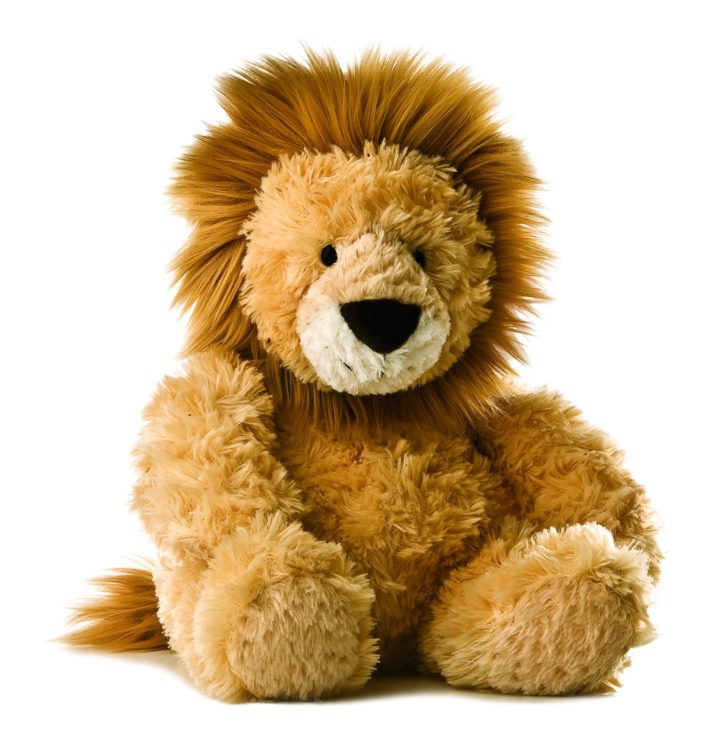 When we're feeling suicidal, sometimes we just need a hug. If you're alone, having a comforting stuffed animal can provide the emotional comfort we need to get through a difficult moment.
"A stuffed animal named Rosie. It's a raccoon and is covered in peace signs, flowers and hearts. My boyfriend always pretends it's talking and kissing me when I'm down." — Reta B.
Our Pick: Stuffed Lion ($12)
Suicide prevention kits can be personalized to fit your needs. If you don't resonate with some of the objects listed above, don't put them in your kit. Take time to think through what would really help you in a difficult moment and choose those objects to keep in your kit.
If you're struggling with suicidal thoughts, we want you to know you matter and we need you here. If you need support right now, call the National Suicide Prevention Lifeline at 1-800-273-8255, or reach the Crisis Text Line by texting "START" to 741741. Please stay.
What would you put in your suicide prevention kit?
Originally published: September 5, 2019