On Surviving the Suicide of My Twin Brother, 20 Years Later
---
Editor's note: If you experience suicidal thoughts or have lost someone to suicide, the following post could be potentially triggering. You can contact the Crisis Text Line by texting "START" to 741-741.
My 40th birthday is coming up. I've looked upon this event with dread for 20 years, but not for the usual reasons. I don't fear growing old. I don't fear the loss of my looks or vitality. I don't fear the beginning of the end.
I have feared living most of my life without him, instead of most of my life with him.
My twin brother died in 1997, when we were just 20 years old. It was a surprise to us, as I find it is to many suicide loss survivors. It seemed impossible, this idea of moving forward in life without Andrew. Many days I felt a frozen sense of self, something much more than numbness. I was stuck in the hours of his last day on Earth. The continuous loop typically associated with anxiety was instead stuck in repeat on a deep, dark sadness that was difficult to fathom, much less dig myself out of.
So I stuck to one refrain: I had 20 years with him. It would be 20 years before I would cross the bridge and spend most of my life without him. It was my 40th birthday that was the enemy. Until then, I could rest somewhat easily with the knowledge that more of my days were spent on an Earth that had Andrew on it somewhere too, running around doing his thing. It would be OK.
But I turn 40 in a week now, and my mind keeps going back to the minute I had the realization about the 40 and 20. I am bracing myself for January 19th, the beginning of a different ratio.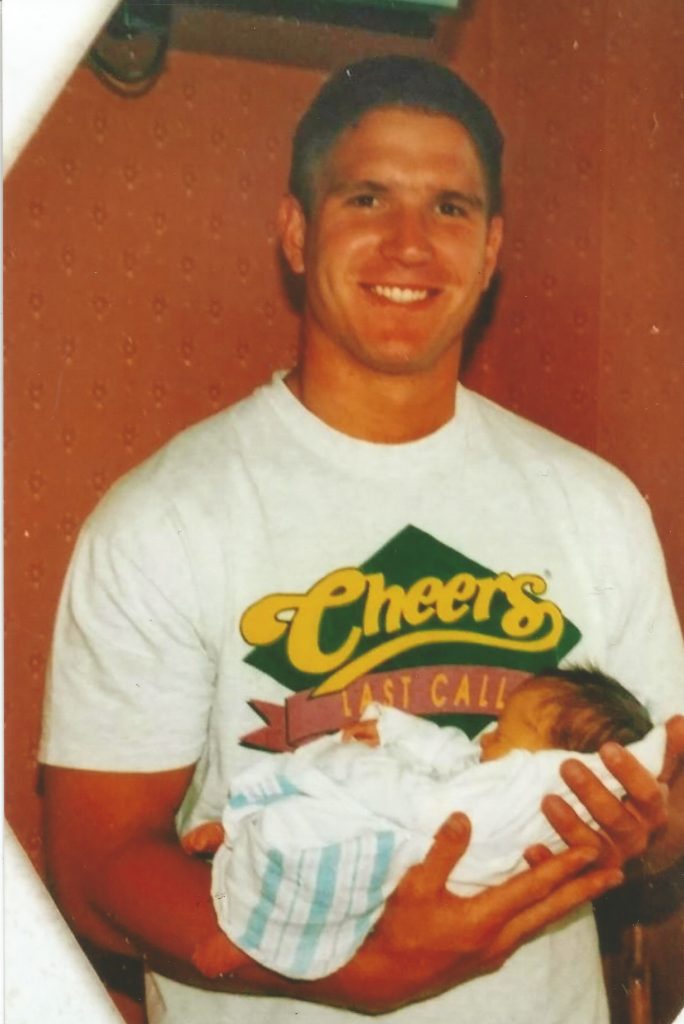 What I'm forgetting in all this is what's most important to remember: everything I learned when Andrew died. What he taught me by taking his life at the most unexpected moment in our youth, when I was certain we'd live forever, conquer the world and knew it all.
It's only with the benefit of hindsight that I can look at the past 20 years and Andrew's death to see that if I had not lost him, I would not have learned to find beauty in others where it seems not to exist: the painfully shy or the narcissistically exuberant, the arrogantly wealthy and the desperately poor and pathetic. Losing someone in the prime of his life showed me that the flipside of everything tragic is something beautiful. When I look at anyone now, no matter what state they are in, I can see the underbelly of their prominence or the apex of their fall from grace. You are so much more than you seem on the surface, at this moment, on this day.
When I tell people that losing my twin brother to suicide was, in some ways, one of the best things to ever happen to me, the shock on their faces is plain. In no way am I suggesting I was happy to see him go, but I am suggesting we all look at the horrible happenstance of our lives and try to find the positive in it.
It took me some years to come to this conclusion — even more to be able to verbalize it. Some days are easier than others.  Some situations are easier to deal with (it took me three months to write this post, for example). But at the end of the day, when you reflect on what happened as you fall asleep, rethink that crabby person in line at Starbucks. Re-evaluate your reaction when you were cut off in traffic. Consider keeping that friend with the different political views.
It is in this manner we will recover, we will prosper, we will be reunited as a whole. Start with yourself and your outlook, your ratio, and then move on to change the world.
If you or someone you know needs help, visit our suicide prevention resources page.
If you need support right now, call the National Suicide Prevention Lifeline at 1-800-273-8255, the Trevor Project at 1-866-488-7386 or text "START" to 741-741.
We want to hear your story. Become a Mighty contributor here.
Images via contributor
Originally published: April 25, 2017