The Grief of Feeling Unloved Due to a Craniofacial Disability
---
Editor's Note
If you experience suicidal thoughts, the following post could be potentially triggering. You can contact the Crisis Text Line by texting "START" to 741741.
I've heard it all before. "You're too ugly and stupid to find love. You're a sub-par undatable set of damaged goods." These words came from bullies, family members, and people who I thought were my friends. While those words weren't always verbally said aloud, I felt them, and I heard them, loud and clear. Many look out for deal-breakers and pet peeves when seeking relationships, and one of them is not fitting the ideal standards of physical beauty. Time and time again, I was tricked into believing that people could love me for me despite being born with a physical deformity, Treacher-Collins syndrome. We are often victims of circumstance with a muddy trail of insecurity that follows us everywhere we go.
I always felt alone and ugly, even after meeting the love of my life. My life goal was to find happiness and to be content with myself. After all, hopes lost through the mental stagnation of never feeling good enough made it easy to feel alone and blame-shift. I shut the world out, and I just didn't want to be here anymore. Perhaps the ones that kept hurting me would realize that they were the ones who pushed me to the end. Maybe it would inspire people acting in cruel manners to be kinder. Maybe this is the exact reason why our beloved Katie Whicker is no longer with us. She felt undermined for her true talents and capabilities, which stemmed from her physical appearance.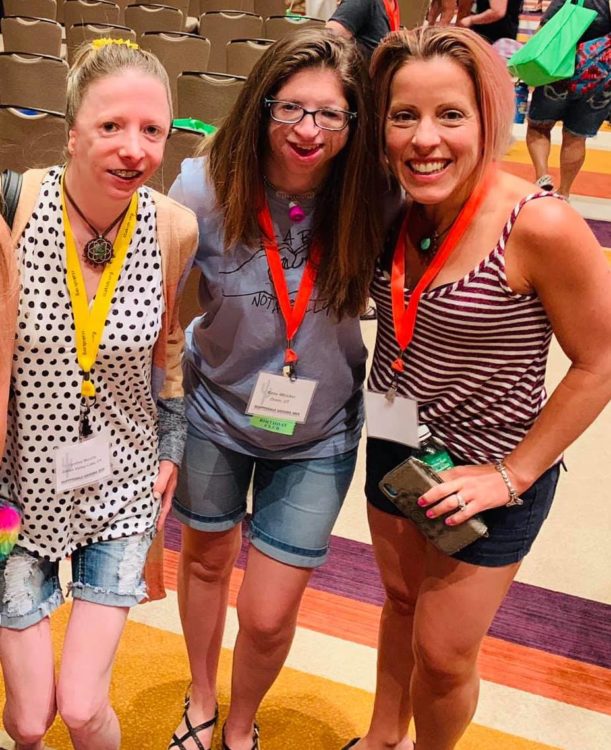 Our community of people born with craniofacial disabilities has lost a daughter, sister, friend, and mentor. I called Katie Whicker the "Matriarch of Loving Yourself." Katie was one of the strongest craniofacial advocates who shined her bright light to those living in the darkness. When I first met Katie, she was a passionate unordinary who aspired to inspire people to accept and love themselves. Katie stood her ground, and she had no problems expressing her honest thoughts. She told me she knew her worth and knew it to such an extent that she had fought her employer for a raise.
Katie had a profound love for animals along with a wide range of skillsets, and she thrived in environments where she could help others. She was a motivational speaker who emanated pure light and love. Beneath the surface of her uniquely crafted face and squeaky mouse voice was a powerful woman who knew what she wanted. I have never witnessed someone who tried fighting so hard to fit into the norms in a beautiful but different way. Katie wholeheartedly loved and impacted everyone she met for the better. For 25 years, Katie fought so hard for life, only then to lose the battle.
It was no secret that she endured many physical and emotional pains; she shared her most intimate thoughts on social media with her many fans. Katie became so passionate about living comfortably in her own skin that she enrolled herself into treatment for her alcoholism earlier this year. We shared common ground when it came to numbing those internal pains caused by shallow and surface-level judgments. I witnessed Katie's inspirational journey as she began to unveil beauty in its truest form. A true and hard-born advocate, Katie Whicker grew tired of people regularly calling her "stupid" and viewing her as incompetent due to her severe speech impediment and physical appearance. She began advocating against plastic surgeries primarily because of the medical mishaps, physical pain, and the very fact that vanity often motivates a person to undergo cosmetic surgery. However, if you flip the coin and wear a pair of our shoes, it is the opposite.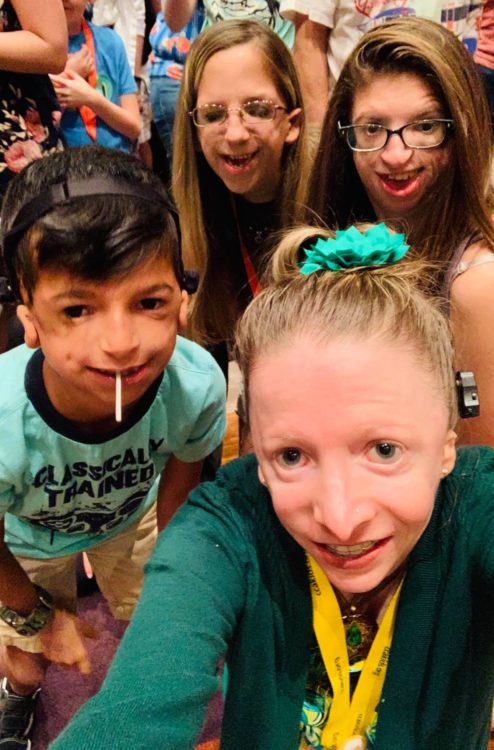 People like us, born with cranial-facial conditions, are forced to undergo hundreds of unnecessary surgeries at an early age. Our painful surgeries often stem from a medical necessity, including the immensely painful reconstructing of our skulls and jaws. However, for some, the journey of surgery continues to fit in with the societal norms of beauty. "My daughter Katie has an important message to convey to all parents; she has been where you are. Please at least consider the NO SURGERY option with your child. They don't need to be made into something other than the perfect way God sent them from heaven," was posted on Facebook by Glenn Whicker, the father of Katie Whicker. Personally, I can resonate with this statement because I had world-renowned doctors who halted any plastic surgeries until I was 12 years old. Many of my craniofacial friends born with Treacher-Collins syndrome looked identical to me as children; however, it is evident that many of them ended up surgically botched once fully developing in their adult ages.
My heart is tender, and I have shed many tears, wondering if I had that one chance to reach out to Katie and ask if she needed a friend. I just can't express how she felt. In the days before her passing, she lost her best friend and animal companion Zion. Life is sometimes very disappointing when you're born into the likes of us. Her heart was beautiful and tender, but she did long to be loved and to find that one and only person like I have. We related so much to the feelings of inadequacy. Katie's father recently posted on Facebook about her passing; he said, "We do not know what went through Katie's mind, but we suspect that she tried to drown her sorrow by partaking in some unhealthy substance. It was a poor choice, but we are confident she did not intend to do permanent harm. She loved life!" posted on Facebook by Glenn Whicker.
I wish I had taken more time to foster our friendship. Katie was sweet and nurturing; she cared to help others before herself. She didn't judge me for who I was, and she too could relate to how competitive the craniofacial community can be when we should be advocating together in unity. I wanted to do big things with Katie, but my heart and head got lost in translation with significant life changes. I'll always admire and remember Katie for her bravery.
In Memory and Honor of Katie Whicker, The Girl with the Million Dollar Face.
Originally published: January 4, 2022