12 Gift Ideas for People With Chronic Pain, Depression and Anxiety
---
Editor's Note
We hope the products below help you or a loved one in your health journeys. Just so you know, The Mighty may collect a share of sales from the affiliate links on this page. As an Amazon associate, we earn from qualifying purchases.
The holidays are fully upon us. My Christmas tree is up, and in the next few days, I will be putting up my nativity sets (I have three — I married into a devout Catholic family) and setting up my Kwanzaa table. I don't make my list to Santa anymore, but when friends and family ask what I want for Christmas, I give them some version of the following list. The items on it help me through my bad pain days, and as someone who lives with chronic pain, those days are frequent — and on those days my depression and anxiety are particularly close companions.
If you or people you love live with these things too, consider this list when you make your holiday purchases this year. I've listed 12 items or gift ideas (like the 12 days of Christmas!), in no particular order.
1. Coloring Books and Colored Pencils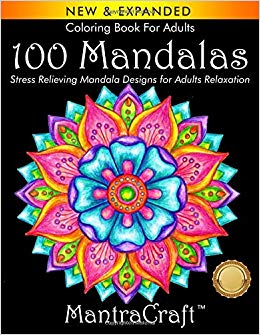 Who knew that one of the activities we took for granted as youths (am I old enough to be referring to myself as a "youth?") would be so important for our mental health as adults? And yet, when I'm feeling really anxious, there's nothing like working on an intricate mandala to help me alleviate my anxieties, remind me to breathe, and calm my nerves. I work best with good old Crayola colored pencils (the more colors, the better), but you or your loved one might enjoy the texture of crayons or the boldness of markers. If you do get a coloring utensil in addition to the coloring book, consider getting a larger variety of colors for your recipient to express themselves with, and remember that a colored pencil or crayon sharpener is an extra thoughtful touch!
My Picks: Mandala Coloring Book, Crayola Colored Pencils, and Pencil Sharpener
2. Heating Pad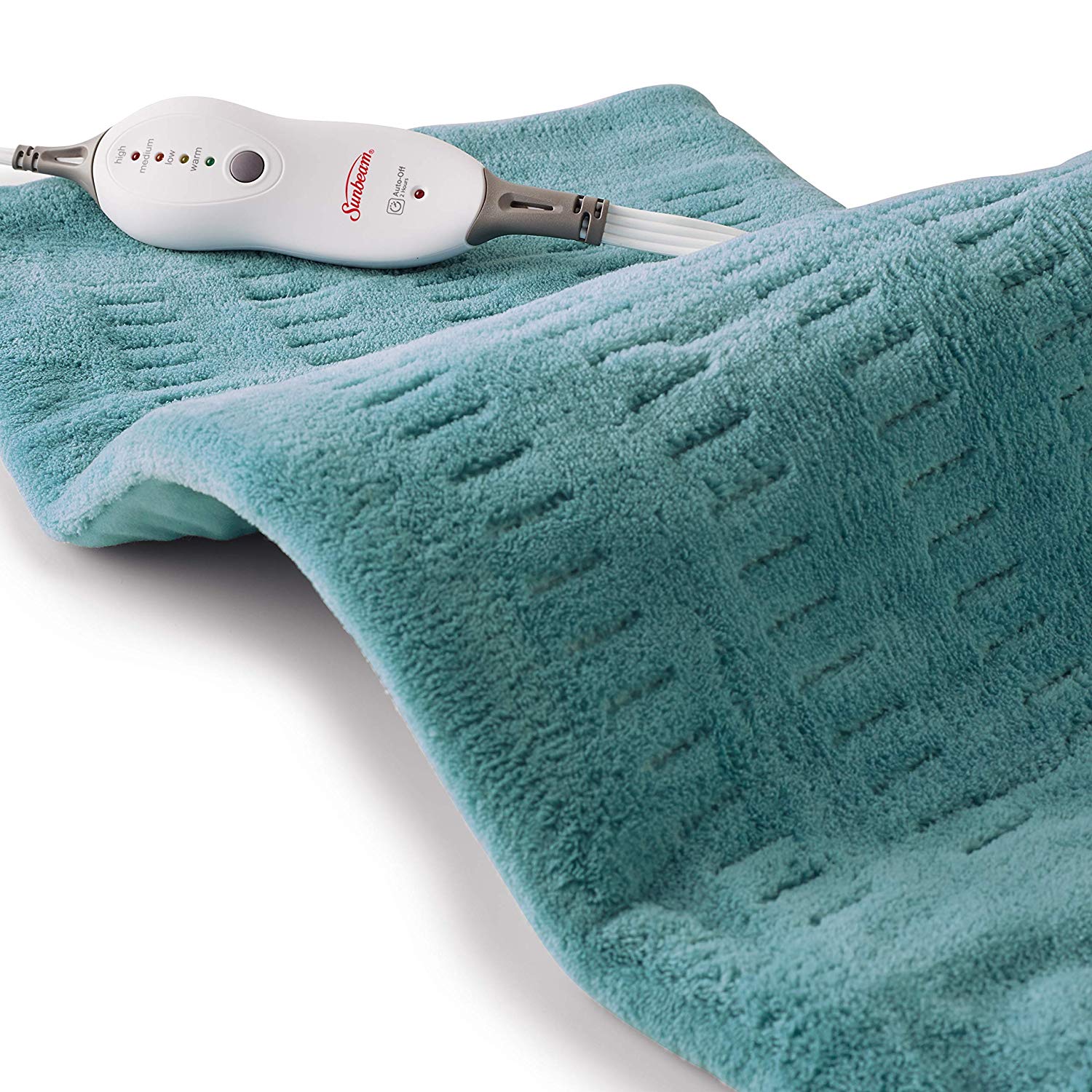 I cannot express how valuable my heating pad has been to me. In my house, we have so many different types of heating pads — some for neck and shoulders, some that are microwavable, et al. — but my favorite is my electric Sunbeam brand heating pad. It has adjustable settings and is large enough to cover significant portions of my body. Granted, it's not as nice as a hot bath, but in a pinch, and with targeted extreme pain, it is great at helping to relieve the tension in my joints and muscles. There are some days and nights when I can do nothing else but sit or lie with my heating pad and let it soothe each area where I am feeling the most pain.
My Pick: Sunbeam Heating Pad
3. Reusable Body Cold Pack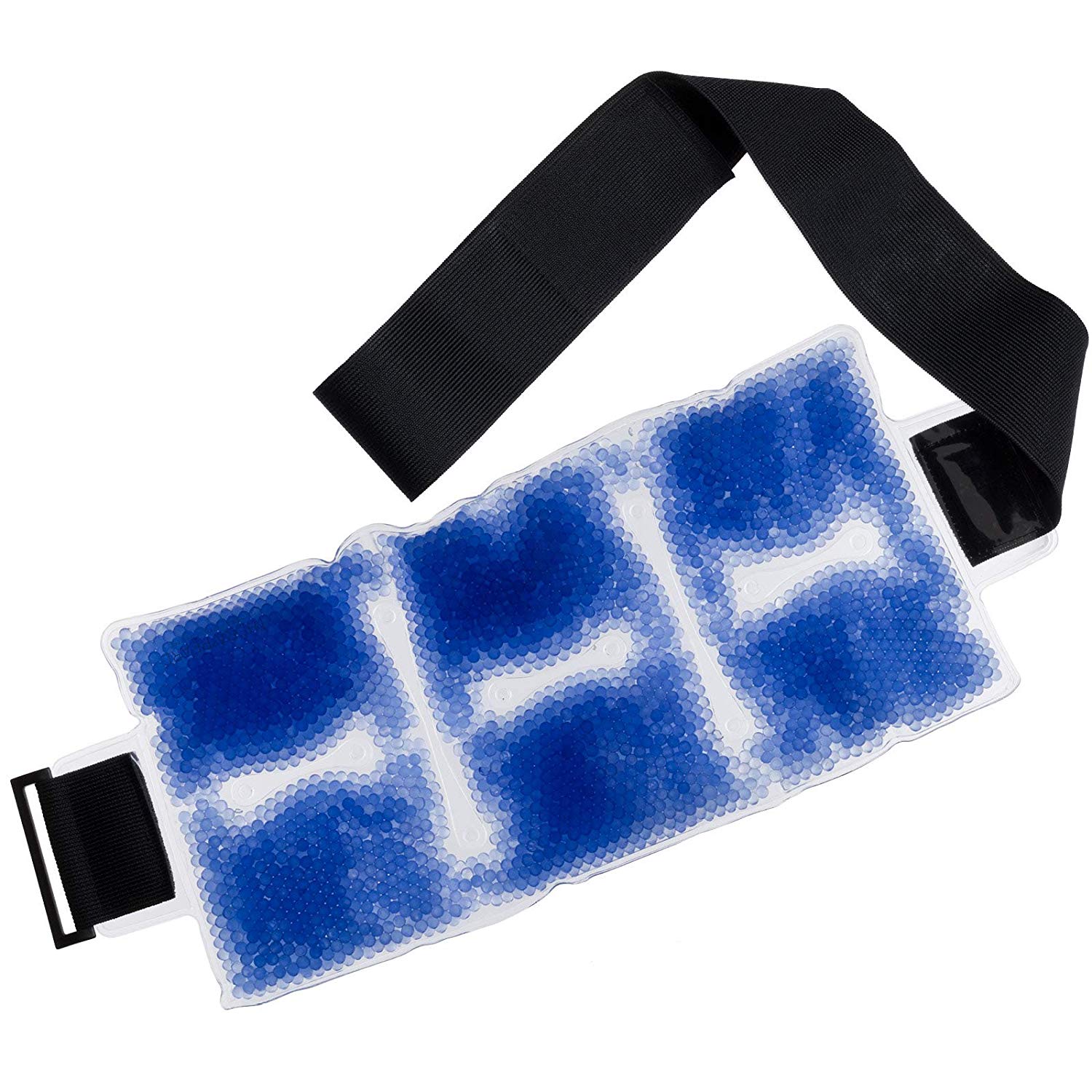 While the heating pad is great, I get the most relief when I first use a cold pack on the area that is causing me the most agony. My husband will pull it out of the freezer for me, and I'll sit or lie with it for about 20 minutes before switching to the heat. It's been effective at providing me some relief.
My Pick: Therapearl Back Wrap
4. Epsom Salts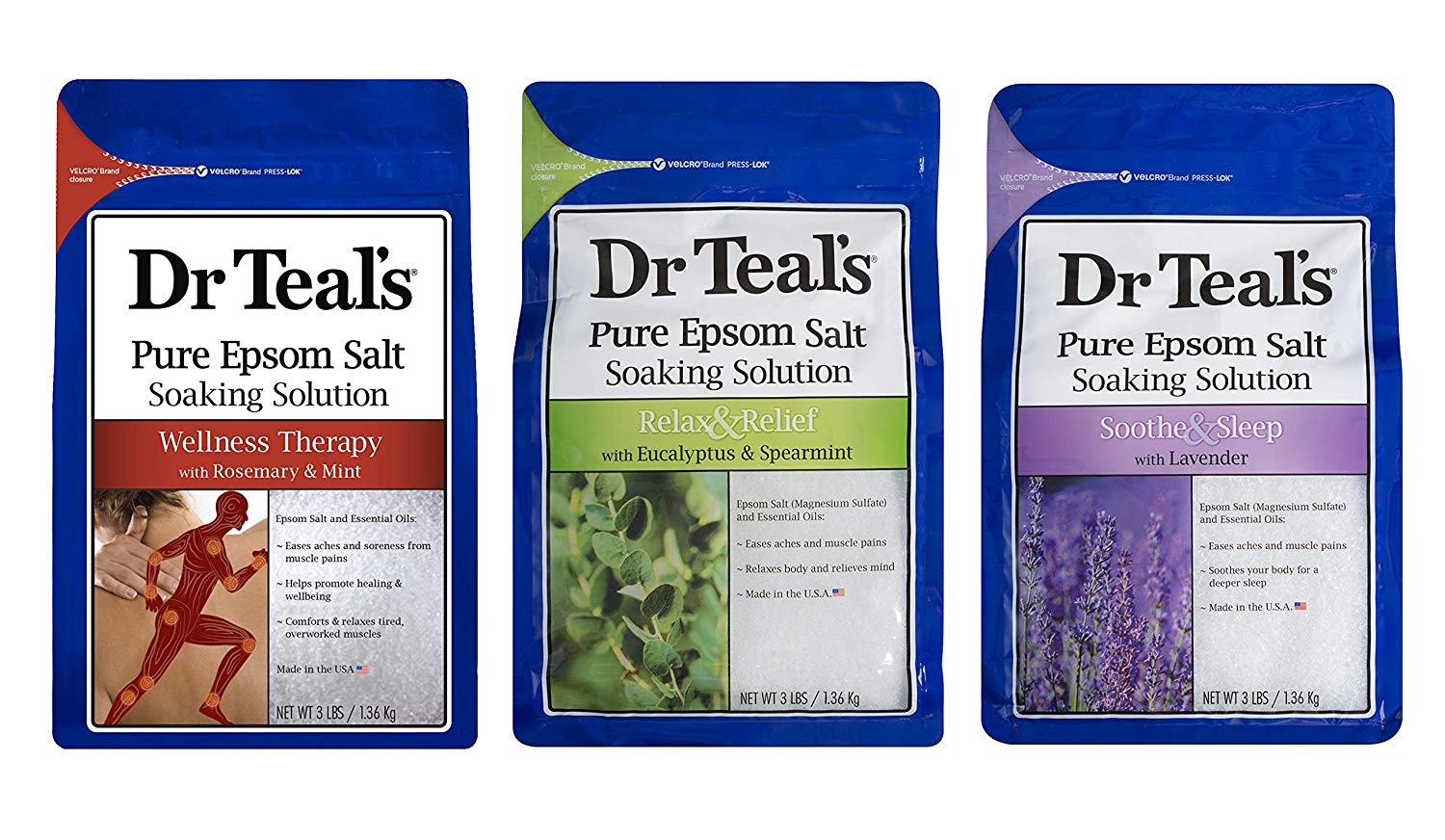 Soaking in Epsom salt is said to help aid many ailments, from bruises and ingrown toenails to fibromyalgia, arthritis and sunburn. Whether it's a full bath or simple a foot soak for tired, swollen feet, Epsom salt is a staple in my house. I learned from my mama that this is one of a few things no house should be without! It comes in different scents as well. However, my grandmommy and my mama just get the regular, scent-free Epsom salt that's available at any grocery store or pharmacy.
My Picks: Dr. Teal's Epsom Salts, Unscented Epsom Salts
5. Pill Case
One of the hardest parts of my day is taking my medication. I have a pill case, but when it runs out, it usually takes me a few days to refill it and a few more days to start taking my meds again. I'm good for a week, and then I fall into the same pattern. If you know someone like this, consider getting them a month-long pill dispenser, like this one on my wishlist.
My Pick: Pill Dispenser
6. Audio Books

There's nothing quite like reading a tangible book, bundled up in a blanket, with a cup of tea or a glass of wine. However, if some days the pain of holding a book and flipping pages is too much to bear on your joints, or if a cloud of depression keeps you from getting up to find a good book to read, the next best thing is an Audible account. I have a library at my fingertips, and the narrators are excellent. Often, the books are read by the authors themselves. With the swipe of a finger, I can find myself immersed in a good mystery, a passionate romance, or an inspiring memoir.
I recommend Trevor Noah's "Born a Crime," Oprah Winfrey's "What I Know For Sure," Tomi Adeyemi's "Children of Blood and Bone" (and the new sequel), Robert Galbraith's Cormoran Strike series, anything by Liane Moriarty or Kate Morton, and "The Book of Joy" by the Dalai Lama and Archbishop Desmond Tutu.
My Pick: Audible Subscription
7. Netflix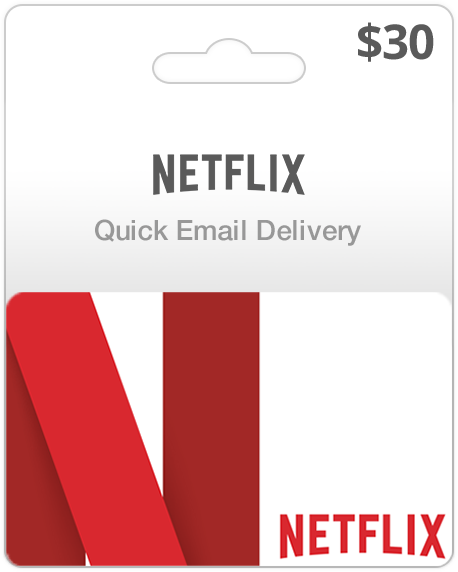 My Netflix account has gotten me through some rough days. It's less expensive than a whole cable package and has just as much, if not more, selection. It's easy and inexpensive to gift to someone. I love to cook, but on days when my body and mind keep me in bed or on the sofa, I turn on Netflix and watch culinary shows like "The Chef Show" and "Street Food." These are not competition shows, so my anxiety does not increase, and I get to see beautiful and amazing food created by people all over the world.
My Pick: Netflix Gift Card
8. Essential Oil Diffuser and Essential Oils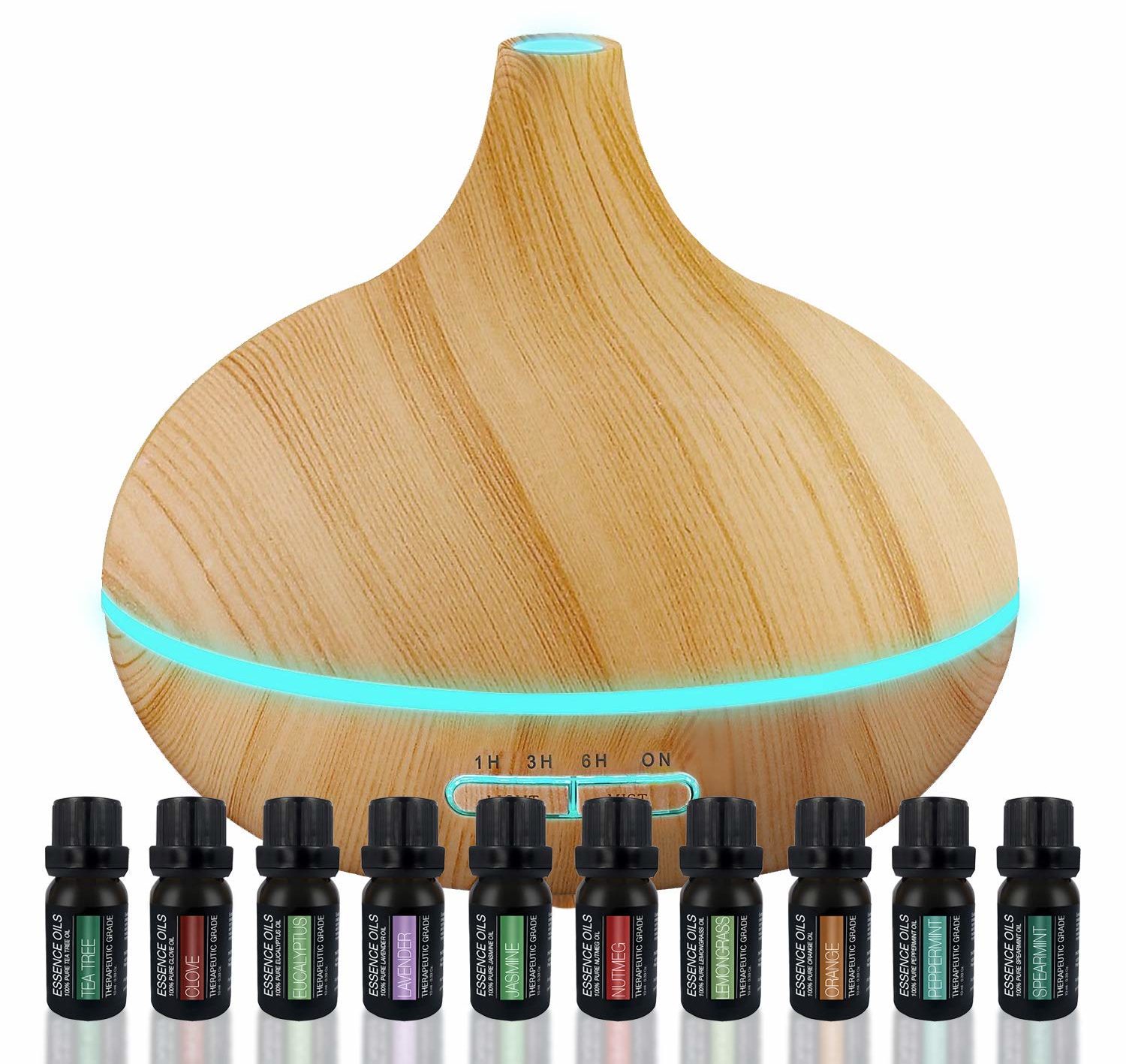 Essential oils have a number of beneficial properties, depending on which ones you use and how you use them. My essential oil diffuser sits next to my bed, and I often add a few drops of lavender or orange to it. These are the ones that best soothe my anxiety. However, there are a number of other essential oils, like peppermint, tea tree, lemongrass and eucalyptus. The fun is in finding what best works for you. These diffusers and oils can be found online and in any home goods store.
My Pick: Essential Oil Diffuser With Oils
9. Money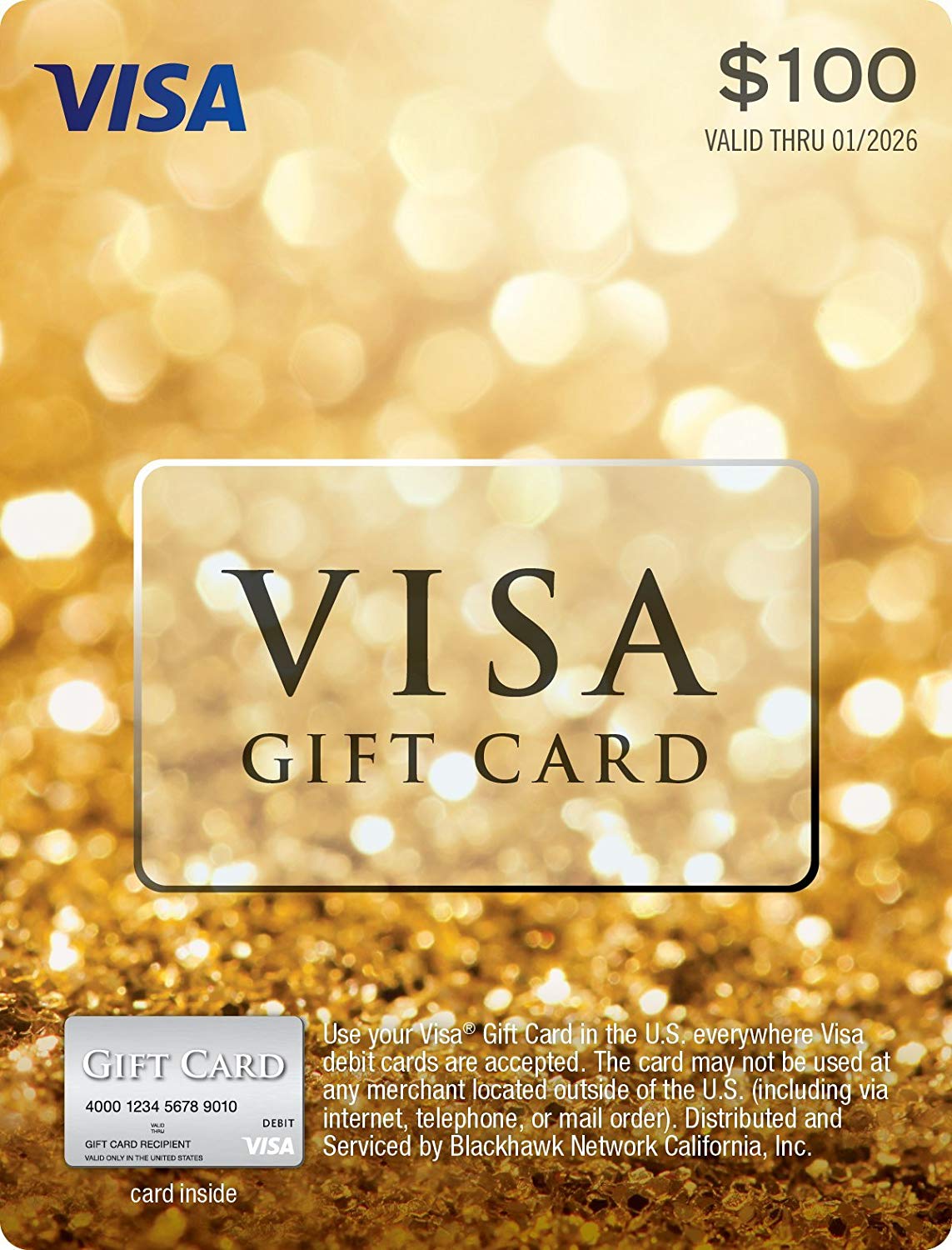 This is a delicate subject and can often be seen as a tacky ask. However, the reality is, medications, doctor's visits, and the everyday needs for a person with a disability add up and can be very expensive. From rationing insulin and medication to going without basic needs, let alone what some would call "luxuries" or the simple pleasures of life, there are a multitude of examples of people who could just use a little help. Visa gift cards are great because then the recipient can choose how to spend your gift in the way that best benefits them. It's also great for that picky loved one — we all have one. *wink*
My Pick: Visa Gift Card
10. Melatonin and CBD gummies
I cannot sleep! At least, not when I'm supposed to — at night, in the bed, 6-8 hours. Instead, I lie awake, listening to my husband and my Yorkie's competing snores. It's a cruel and ironic torment. However, a combination of melatonin (5 mg) and CBD gummies work to help me sleep. Of course, everyone's body reacts differently to melatonin. One of my best friends cannot use it because she feels like a zombie the entire next day. But it is a good gift and it's inexpensive, so ask your sleep-deprived loved one if it helps and if so, they'll be thankful for the gift.
My Picks: Kushy CBD Gummies and Melatonin Gummies

11. SleepPhones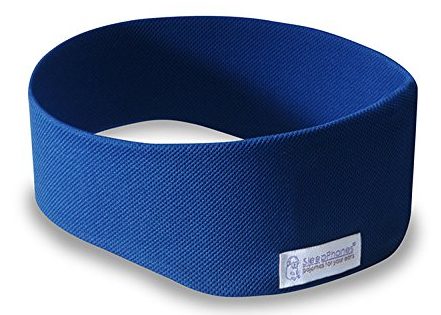 That leads me to my next gift. I listen to the Sleep With Me podcast, and my goodness, has it been a blessing! If you try it (when you try it), give it a couple of tries, because it takes some getting used to. However, this podcaster can put me to sleep! I've become reliant on the podcast, which isn't great when I have to travel, am in the hospital, or have to share a bedroom with someone who isn't my husband (who also loves the podcast). The solution? SleepPhones!
SleepPhones are a comfy headband with speakers in them so you can listen to the podcast (or an Audible book, or your Netflix show/movie) comfortably and without disturbing the people around you. Instead of dealing with earbuds, you can put on the headband (they come in two fabrics, so even those who sleep "hot" can be comfortable) and listen to whatever you'd like on your phone. I loved mine and was so sad when I lost them on a trip. If you or your loved one tries the podcast and the SleepPhones, let me know what you think!
My Picks: Sleep With Me App and SleepPhones
12. Shower Chair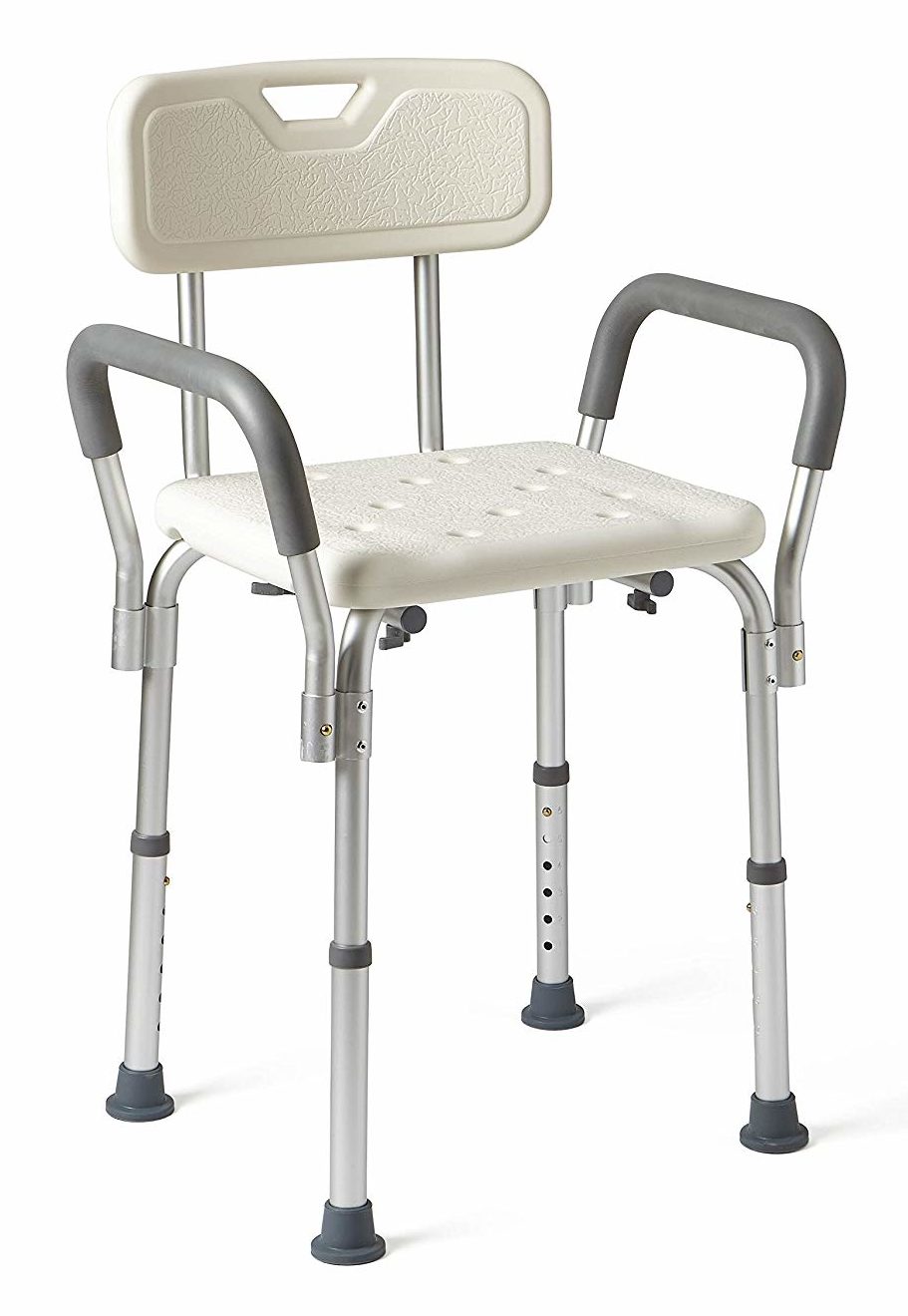 My chronic pain makes it extremely challenging to stand up and shower some days. On those days, I sit on the edge of the bathtub and wash myself in sections, taking breaks in between — legs and feet first, arms and chest next, then torso, followed by my back, and face last. I usually have to lie down after this task so many people take for granted every morning or night. It is a production, and I hate it. I loathe showering, and it's a hard truth to admit. But when you live with chronic pain, few things are "easy." A shower chair would help make this process easier because I wouldn't struggle with mobility as I'm tackling my basic hygiene needs. There is a large variety of shower chairs available; if you shop around, you may find a good one that isn't cumbersome and doesn't cost a lot of money.
My Picks: Shower Chair and Wall-Mounted Shower Bench
Good luck with your holiday shopping, and have fun constructing your holiday wish lists!
Getty image by Helin Loik-Thomson.