My COVID-19 Point of View: What Life Is Like in Monroe, Michigan
---
What's happening in Monroe, MI: My name is Kellyann May Navarre, and I am a 23-year old woman who has lived in Monroe County, Michigan (MI) my entire life. I also frequently live for periods of time at my cabin located in upstate MI, Roscommon county. I have multiple physical and mental health conditions, including borderline personality disorder (BPD), clinical depression, a genetic condition called amelogenesis imperfecta, postural orthostatic tachycardia syndrome (POTS), two blood disorders, auditory processing disorder, hearing loss and recurring multiple organ system infections. The COVID-19 pandemic has thus hit my life pretty hard, and I am considered high-risk for severe infection.
I graduated from an Ohio-based university with my bachelor's degree in psychology and interdisciplinary disability studies this past May. Previously, I graduated from Monroe County Community College (MCCC) in 2017, where I worked as a writing fellow and chaired the committee. The pandemic interrupted my last semester of college and post-graduation plans, including commencement, national research conferences and ambiguity about when to travel and apply to graduate school. But, I have numerous opportunities and jobs that help me prepare and keep me busy.
I currently still work as a psychology research assistant at my university. I also work in the Super Contributor program for The Mighty and as a BPD support facilitator and peer worker for a New York based nonprofit organization. I love American Sign Language, nature and studying and reading about disability issues, psychology, life writing, science and history.
Just behind New York and New Jersey, by early April, MI initially had the third most total number of confirmed COVID-19 cases and deaths in the nation, ahead of states with bigger populations. Stay-at-home orders were effective in MI by midnight on March 24, which improved the spread. Currently, MI has 97,306 total cases and 6,526 deaths. When looking at the case to fatality ratio, even with high testing, MI has a near 8% fatality rate, the third highest in all 50 states.
Wayne county, including Detroit, is the hardest-hit area in all of MI, with 28,298 cases, and the deaths (2,828) in the county alone rank above most total states. Monroe, MI is a county located approximately 25-miles south of Detroit, which currently has 987 cases and 25 deaths. Stay-at-home orders for MI were lifted on June 2, although precautions (e.g., social distancing, 50% restaurant/bar capacity, masks) are in place. Cases and deaths continue to rise, at the least driven by the Fourth of July weekend and noncompliance with restrictions.
Racial disparities in MI are quite clear. Black people make up about 14% of the population but account for 40% of the deaths from COVID-19. Governor Whitmer issued a Michigan coronavirus task force on racial disparities. COVID-19 magnified already existing structural problems, including lack of preparedness, lack of access to care and testing, medical racism, and housing disparities (e.g., densely packed or lower-income areas, segregation). With the high fatality rates and racial disparities, MI remains one of the states with the highest risk of COVID-19 complications.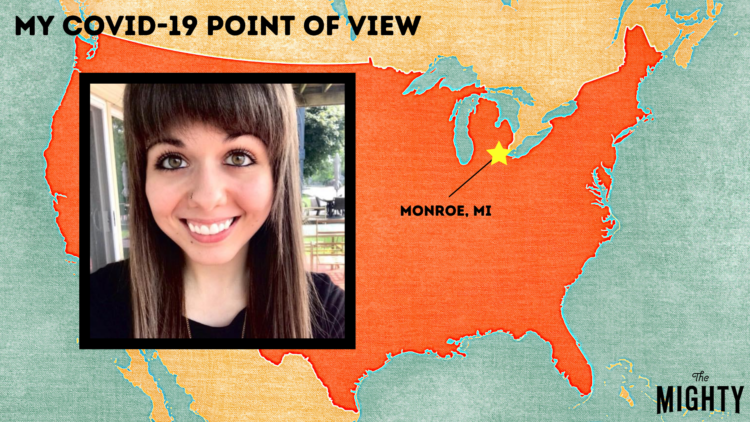 My observations about masks: Whitmer signed an executive order on July 13, which reiterates that individuals are required to wear face masks whenever they are in an indoor public space. It also requires face masks in crowded outdoor spaces and that businesses must refuse entry to anyone without a mask.
The full order includes, "Over the past week, every region in Michigan has seen an uptick in new cases… Research confirms that a big part of the reason is spotty compliance with the governor's requirement, issued in prior orders, that individuals wear face coverings in public spaces." It further includes that anyone who willfully violates the order is subject to a $500 penalty.
Given my high-risk, I have only entered a public building a handful of times since the onset of the pandemic. Before the order reiteration, between my limited observation and the observation from some of my family members, most people did not wear a mask. In Monroe overall, at most, about 30-50% of people appeared to be wearing a mask for indoor public spaces, despite an already initiated mask order.
Some local businesses also openly stated that they did not require masks, despite the initial order stating otherwise. Mask compliance and rules varied per location. Grocery stores varied (up to 50%) as did hair salons (up to 25%), but dentist offices strictly required them to enter the building. After the order reiteration, it appears 90% of people are finally wearing a mask, but observations have been limited.
In upstate MI (Roscommon county), however, about 80% of people overall appeared to be wearing masks before the reiteration. The Roscommon population is about one quarter the size of Monroe, but the cases are still comparatively low, with only 53 cases and zero deaths.
Taken from my social media accounts, online groups and other community discussion, attitudes toward masks in Monroe appear variable. A huge portion of people do not acknowledge the collective effectiveness and research behind them. Some people seem to believe they are the exception during a pandemic, hold onto cognitive bias (e.g., optimism bias), individualistic culture, or fear of looking "weird" or being inconvenienced because it is "uncomfortable." Sometimes, they seem to be trying to hold onto some sense of normality and control.
Additionally, some people here openly reject the research behind masks and precautions, believing it is better not to wear a mask and to instead deliberately let a deadly virus spread to achieve herd immunity. The belief is flawed and attests to a lack of understanding on the complexity of immunity and the evidence. It is also an incredibly privileged, unethical and harmful belief that strongly relates to eugenic ideals.
It would inevitably and disproportionately hurt high-risk, disabled and chronically ill people, people who live in close quarters (e.g., inpatients, nursing homes, people in prisons), and Black, Indigenous and People of Color (BIPOC).
Thankfully, there are also many people who embrace and encourage the public health precautions during a pandemic and encourage masks.

My experience out of the house: Given my high-risk, other than living upstate, I have left the house only about two to three times since the onset of the pandemic in mid-March. For example, I quickly mailed a package in the early morning, and only one person was allowed in the small post-office at a time. There was plexiglass in front of the counter.
I am thankful and lucky to have family members who safely do the in person grocery and supplies shopping. One-way isles, cleaning stations and social distancing signs and tape are part of the standard now in MI.
According to my mother, some foods and supplies are still low. There are fewer available varieties, appearing that certain primary items and brands are prioritized. Cleaning supplies, such as disinfectant wipes, are still low, which disproportionately impacts disabled and chronically ill people. We may need them to clean mobility devices, self-administered shots or immunotherapy, or commonly used surfaces.
I have been regularly using curbside pick-up for food. Two of my favorite local restaurants, Mugsy's and Olga's Kitchen, currently offer curbside pickup, an option that increases safety and accessibility for disabled people. If food does not have a curbside option, my brother picks it up for me.

My health: Michigan hospitals were hit hard, particularly in the Metro-Detroit area. In March and early April, multiple Henry Ford hospitals (Macomb, West Bloomfield and Detroit) had reached or were near ICU capacity. Henry Ford warned that they may need to ration and withdraw care, referring to disabled and chronically ill people.
At that time, more than 700 Henry Ford employees tested positive for coronavirus. The University of Michigan announced plans to convert its indoor track into hospital space. Nurses died from coronavirus and spoke out about the lack of adequate personal protective equipment and the overwhelmed healthcare system.
Patients were transferred to other hospitals, such as ProMedica Monroe Regional Hospital in my hometown, from overwhelmed hospitals in the Detroit area. Friends and family who work in these healthcare systems have more than confirmed these working conditions and the severity of the pandemic. They began accepting handmade masks from the community. Current bed occupancy has decreased since stay-at-home orders and can be accessed here.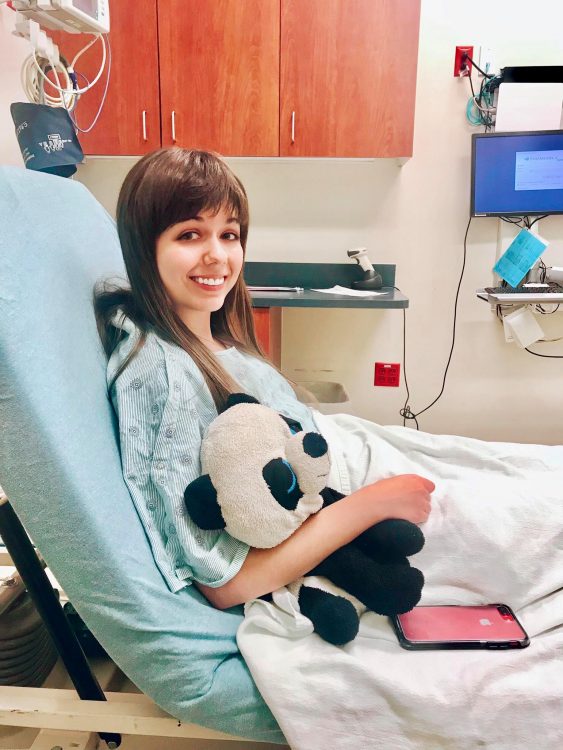 In addition to being high-risk, many disabled and chronically ill people who need care for both COVID-19 and unrelated conditions are being disproportionately impacted by inaccessible care and an overwhelmed healthcare system.
I am unable to see my infectious disease specialist located in the Detroit area, due to sudden lack of availability and halt or delay in procedures.
I had to cancel both an immunologist appointment and a cardiologist appointment.
Testing is delayed.
If I were to get admitted for any reason, I would not have been allowed visitors.
Voice calls for virtual appointments can be an accessibility barrier for auditory processing disorder and hearing loss, so I prefer to see the person talking over video calls.
I was supposed to discuss my immune system function, sleep tests and the possibility of a 12-month heart monitor implanted under the skin. These appointments and tests have been delayed.
For mental health and borderline personality disorder, my dialectical behavior therapy has shifted to virtual groups and appointments, though I haven't been able to afford continued care for the past few months either way. I have tried to navigate the additional stresses and increase in symptoms without mental health care, including going for walks, yoga at home, spending time with my dog and family, online jobs and virtual support groups and events. I also have a strong social support system.
My quality of life: Here, at the start of the pandemic, I wrote a different article about how my BPD symptoms and life are being impacted. A sudden change in plans, structure and separation are some of the main BPD triggers, which are all inevitably part of the pandemic. Depression and anxiety are not the only mental disorders increasing or being impacted, and many of us with BPD have co-occurring physical health problems that place us at higher risk.
Feelings of purposelessness and hopelessness have been so overwhelming, that I have considered never pursuing my post-graduation hopes and future. Coming from the student who graduated summa cum laude, has been actively involved, pours my entire heart into my work and has had clear and determined plans for six plus years that I always follow through, this was and continues to be a major red flag. I feel lost and stuck. I have a severe increase in suicidal ideation.
My life has been determined to be less valuable and a trade-off. Solutions from self-proclaimed Facebook experts suggest that we simply isolate, or in some wording, "lock away" only higher-risk people and continue with life. But the more the virus spreads among the general population, the greater the risk regardless. Believe it or not, high-risk people too have jobs, education, lives, families, groceries, mental health and bills, and someone else's struggle with these issues are not more important than ours. We were already more likely to struggle collectively with these issues and are more heavily impacted.
The longer people refuse to listen to public health experts, the longer the isolation, pain and disparity for high-risk people. More spread also prolongs inaccessible care and an overwhelmed healthcare system. Prioritizing physical and mental health issues, economic issues, and other issues are not in conflict or mutually exclusive, and if anything, they impact each other. In short, these issues overall can be traced to broader structural inequities, poor governmental response, lack of access to resources, lack of preparedness, and disproportionate distribution of funding. A country should be able to follow public health best practices and properly respond to a pandemic.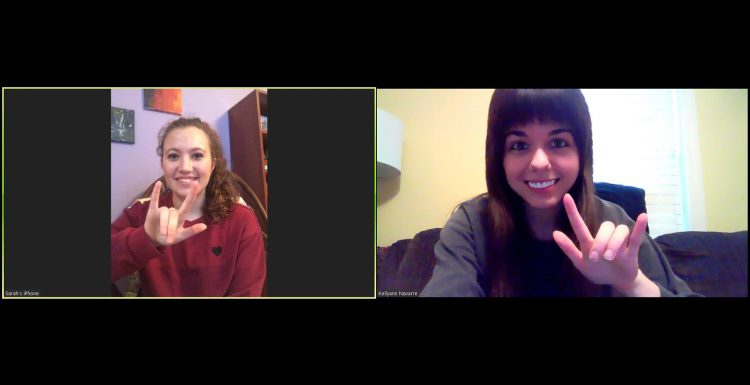 Disabled people have been advocating for telehealth and teletherapy appointment options. But when nondisabled people needed them during COVID-19, they were suddenly widely available. When restrictions began lifting, they began retracting access to tele appointments for us again.
Disabled people have been advocating about the inaccessibility and ableism of the GRE. As soon as it was inaccessible and difficult to take for nondisabled people due to COVID-19, numerous universities temporarily waived it. The GRE also magically had a temporary at-home option.
Work from home. College from home. Virtual accessibility. Accessible healthcare. Flexible attendance. Delivery/curbside food options. The list goes on.
When those of us who are disabled needed it, they said it wasn't an option. Impossible. An inconvenience. A burden. Not the same. Lesser. Unfair.
Some of us pushed at the expense of our health and chronic pain. And some of us lost jobs, education, grades, opportunities, doctor appointments, therapy or that food nondisabled people threw fits about during stay-at-home. But no one batted an eye when we couldn't access any of these things.
People lived their life for a short period with a partial glimpse of what it is like for disabled people, and they couldn't handle it.
My hopes for the future: I hope to see the community come together, especially during a pandemic, and care for people around them. Hopefully, the anti-science bias, face mask compliance and social distancing in my hometown starts to improve. We need to invest in the community. There needs to be an increase in mental health resources, PPE for our community health workers and available beds when cases rise.
Disability and racial injustices need to be openly discussed with experts and people with lived experience. There needs to be action behind those discussions. Currently, Monroe is filled with protests, events and meetings led by NAACP, Monroe County Community College and the president Dr. Kojo Quartey, and other activists. Activism and discussions (e.g., board and civil council meetings, voting projects) have been increasing in collaboration with BIPOC, LGBT, and disabled people, community members and leaders, historians and people in the mental health field. Numerous of these activists are now running for county office and school board.
School system curriculum also tends to gloss over the reality of oppression and the lasting impact, which needs to change and teach anti-racism and anti-ableism. Structural issues that disproportionately impact disabled and BIPOC are being magnified, and hopefully there continues a broader conversation and education in the community.
I have been involved with these collaborations and will continue to increase my involvement. I hope more people start to turn to the right side of science, history and humility.
On a personal level, looking and thinking ahead during a pandemic is difficult, given my BPD, high-risk and other changes in major life events. I am unable to safely travel and may potentially be unable to apply to graduate school for another year or seek in-person employment, but I am engrossed in the current opportunities and jobs, community projects and creative ways to contribute and prepare.
When safe, I look forward to continuing my education, traveling and going to conferences and attending in-person yoga classes. Most of all, I look forward to gathering with my family and friends again.
I trust that the current moment is not the permanent moment.
"We isolate now, So when we gather again, No one is missing."
Local resources: 
Originally published: August 10, 2020