My Life Is Not an 'Acceptable Loss' During the COVID-19 Pandemic
---
Weeks before communities across America were under stay at home orders, my doctor delivered the terrifying news — my chronic illness put me in the high-risk category for COVID-19. "It would be statistically improbable for you to survive coronavirus," the physician said, following with orders for me to not leave me house for any reason outside of seeking medical care.
I called my lawyer, reviewed my will, revised my advance healthcare directive, and updated my funeral plans. While such actions may not be typical of a 30-something-year-old, this wasn't my first potential loss of life experience, and I knew that waiting until I was in the ICU to make such decisions wasn't feasible.
Eventually, healthy people started to take note of the looming implications of a pandemic. I watched from afar as my neighbors scurried to prepare for a state-ordered quarantine life. I scrolled past post after post by my friend's lamenting their canceled spring break plans. I referenced case counts multiple times a day, hopeful for a flattening of the curve. I read commentary, watched press conferences, and penned more than one letter to elected officials, urging them to take steps to protect our communities.
Public health precautions related to the pandemic faced much backlash. I understand that a sudden loss of normal can present quite the challenge. Due to my chronic illness, I've been forced to give up career opportunities, educational pursuits, financial stability, social activities and travel plans. Last year, I spent five straight months completely bedbound. The only time I got up and about was to drive myself the four miles to the hospital. A restricted life can be immobilizing in many ways — financially, mentally, physically, and even spiritually. There's only so much television one can watch before they feel like the ceiling they've been staring at day after day will collapse and suffocate their very lonely existence.
With valid concern for my continued existence, I routinely monitored pandemic-related developments from my isolated dwelling. As the COVID-19 death toll continued to climb…2,000…10,000…25,000…50,000…100,000, the reports of mass casualties lost their shock factor. People began to dismiss the virus as an inconvenience — a government-imposed burden — blocking them from frequenting their favorite burger joint. High-risk individuals like myself watched in horror as community and political conversations regarding the value of our lives, and the importance of our protection, were brought into question.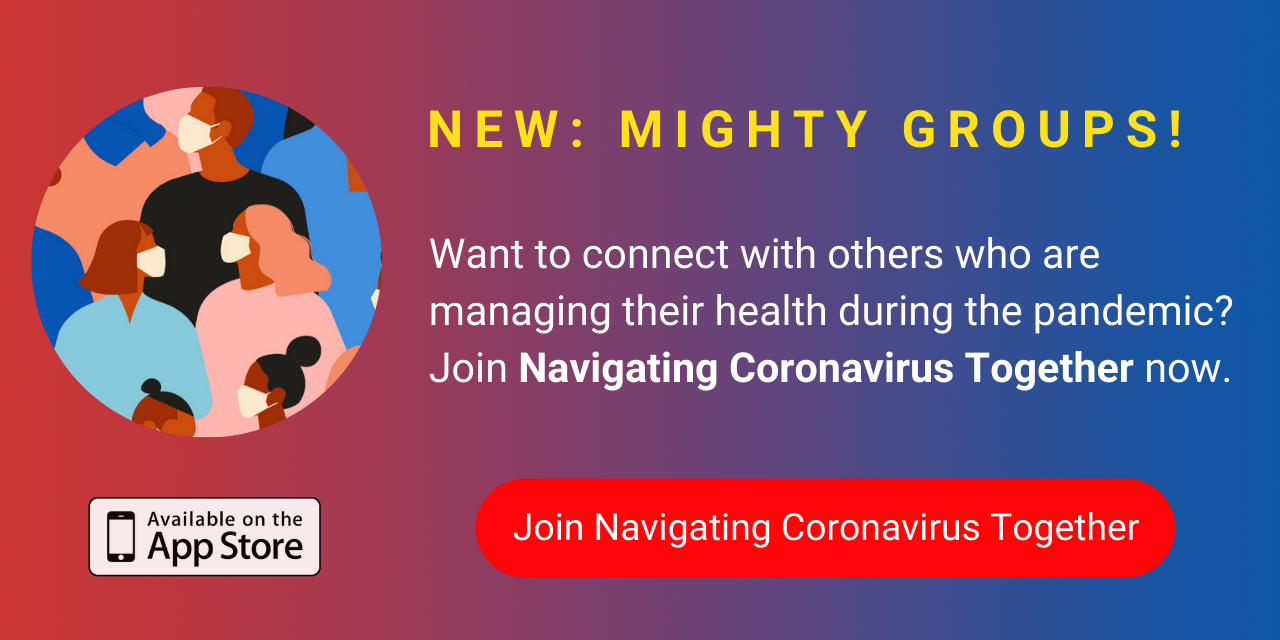 Struggling with pandemic-stress induced insomnia, I jumped on Facebook to connect with colleagues and friends via technology-facilitated social distancing. I noticed that a dear friend had sparked lively discussion regarding the pandemic, and eagerly read the post. Within seconds, hot tears were streaming down my face. my friend stated that people with underlying health conditions were "acceptable losses" in an early reopening of the economy. How could someone that I admired and appreciated, view my life, and lives of people like me, as "acceptable losses?"
As the days lingered on, more and more people within my network expressed disregard for the lives of people considered members of the vulnerable population. Some cited financial burdens as their motivation behind such ableist views; others simply were tired of staying at home and wanted to book their summer vacation — even if such a trip could increase viral spread that kills someone like me. Initially, I was distressed to the point of confrontation and would describe in detail to my friends what it's like to experience severe, life-threatening respiratory distress. Very few responded to my descriptive, first-hand accounts and cautionary pleas. Their access to non-essential activities, like dine-in restaurants, leisure travel and sporting events took priority over the continued existence and wellness of someone like me.
I've learned a lot about how my community views me over the past few isolating months — most of which I'd rather have never known. I believe that my life is valuable to our community. I wish others would recognize that. Just because my body doesn't work like yours, doesn't mean that I am an "acceptable loss" in a pandemic — an event that is best controlled through protective public health measures.
I cannot avoid contracting the virus if able-bodied people resume normal life activities. My required medical outings will become potential death traps. Busy emergency rooms, hospital rooms, doctors' offices, and even the pharmacy could quickly become packed with COVID-19 positive people, many of whom may be exhibiting no symptoms and are actively spreading the virus. While I've spent years contributing to our community as a business owner, college instructor and nonprofit supporter, I now need my non-disabled neighbors to endure temporary inconvenience to ensure the well-being of people like me.
Healthy people may feel invincible during a pandemic, and overlook the potential impacts their actions could have on the disabled community. Today's able-bodied person is likely to eventually find themselves a member of the disabled population, be it through the aging process, disease or tragic accident. The same ableist ideology that says the protection of my disabled body isn't worth temporary economic costs may apply the same discriminating, disgusting standard to yours. The actions you take today to save my life may very well be the guiding precedence that saves yours tomorrow.
For more on the coronavirus, check out the following stories from our community:
Getty image by klebercordeiro.