How Family History Has Shaped Our Decision on School During COVID-19
---
The decision to send your kids to school this year is an oppressive burden we would have never imagined last August. Like many families, my spouse and I debated the pros and cons. And for many, there is no other choice but to send their kids to school if that is an option.
I have three children and for them, the routine of school is a steadying force. Like many families, we started with good intentions last spring. We printed off their assignments and set aside time for them to complete their work, but as a two-parent working family, we could only do so much and as time went by schoolwork fell by the wayside. So, our first instinct this fall was to send our kids to school in the hybrid model our school created, schooling two to three days a week with the rest of the week online. The many unknowns made us leery, but the overriding concern for our children's mental health made us lean towards the hybrid option.
However, I began to think about my family history. It made me pause and ultimately led to our decision to keep our children home at least for the first part of the school year.
My mom passed away last year. She discovered she had breast cancer the spring before I went off to college. Several years later when my husband and I arrived home from our honeymoon, she informed us that her cancer was back — this time affecting her other breast. My mom kept her latest bout with cancer a secret. She had metastatic bone cancer and died a few months shy of her 76th birthday. But her death isn't my focus; the circumstances that led to her death made me pause and rethink sending my children to school this year.
Vaccines are a great gift — one we often forget about like previous epidemics and pandemics. My mom was born in 1943, just when vaccines were becoming more widely available. She and her siblings didn't receive the whooping cough vaccine. My mom was 3 when her older sister brought whooping cough home from school. The result was that my mom and her younger sister, who was an infant, both got the virus. All three of the siblings suffered from the racking cough with its "whooping" sound which the virus is named for.
The experimental treatment at the time was doses of x-rays aimed at the neck and chest that served to reduce the inflammation the virus caused, thereby making breathing easier. My grandmother, ever haunted by her decision to have her children receive the x-ray treatment at Mercy Hospital in Chicago, remembers that her parents warned her there could be consequences to this treatment. In fact, they begged her not to go through with it. "You didn't question doctors back then," my grandmother once said.
Whooping cough could be deadly, especially for infants. What other choice did my grandparents have? My grandmother was born in 1916. She saw the ravages of polio. School children brought the illness home with them, infecting their siblings and families. My grandmother's older sister contracted the poliovirus, which caused her lifelong problems. Most of the memories I have of my great-aunt were her sitting in a wheelchair or walking with the aid of a walker. No doubt this experience colored my grandparents' decision to go ahead with the x-ray treatment for their daughters. My mom's youngest sister, an infant, had three doses of radiation, my mom the middle child had two doses and her older sister had one dose.
My grandmother said that doctors told her to get buckets after her daughters had the radiation treatments. "They will be throwing up a lot. But eventually, it will go away," my grandmother was told. My mom could remember having severe diarrhea when she was a girl. It was so bad, she had to be hospitalized. After reading about radiation exposure, I asked my mom if this could have been what she experienced. Probably, she pondered.
I began researching information about individuals who had x-ray treatments as kids in the 1940s and 1950s. Many reported thyroid nodules and cancer roughly 25-30 years later. In 1977, one month before I was conceived, my mother and her youngest sister both had their thyroids removed on the same day. Both had thyroid nodules most likely caused by radiation exposure they received when they were kids. Everything seemed to happen at the same time with my mother and her youngest sister — they both found out they had breast cancer within a few years of each other. My aunt was only 46 when she found out she had metastatic breast cancer. She endured chemo three times. My mom received a better prognosis at the time. She had one breast removed and didn't require chemo. But several years later she had the other breast removed due to the cancer returning.
Along with cancer, there were debilitating effects of the radiation. My mom struggled to conceive, most likely due to her thyroid being affected by the radiation. She had at least three miscarriages before she got pregnant with my brother. Finding her medical records when she passed away, I discovered my parents had signed adoption papers but didn't go through with the adoption process. My sister was conceived shortly thereafter. My mom was severely ill when she was pregnant with my siblings — again, likely due to low thyroid function caused by the radiation. She experienced teeth problems her whole life. "The radiation" is what the family referred to as the source of these myriad health problems.
As we learned in the fall of 2018, my mother's cancer had returned at least five years previously. She kept it a secret and we didn't notice until a large mass showed up on her chest. She had both breasts removed and I reasoned it was scar tissue. Essentially the final cancer my mom had, metastatic bone cancer, was due to the radiation she had as a child.
How does this relate to today's pandemic? We are quick to forget the effects of past viral outbreaks like polio and whooping cough, both of which affected members of my family all their lives. COVID-19 is a new virus, one we don't know much about. Our view is limited, like the options presented to my grandparents. Risk your children dying or let them have an experimental treatment. There are many reports of hydroxychloroquine or other drugs used to treat the symptoms of the virus causing side effects. Yet we don't know the long-term effects of these treatments.
Doctors are finding that blood clots caused by the virus can affect multiple organs, and that COVID-19 can cause heart and lung damage that may be permanent. And we don't even know the other possible long-lasting effects that may not show up until years later. Looking at history, I pause when I think about the experiences of my family, my great aunt, my mom and her sister, and the lifelong effects of viruses they had as children. At least in this moment, knowing this is an ever-evolving situation, I am going to keep my children home from school. It's a tough decision for all parents. For me though, I feel like it's a gift from my mom. As a witness to her suffering, I am reminded of how much we really don't know about this virus, like so many viruses and pandemics from the past.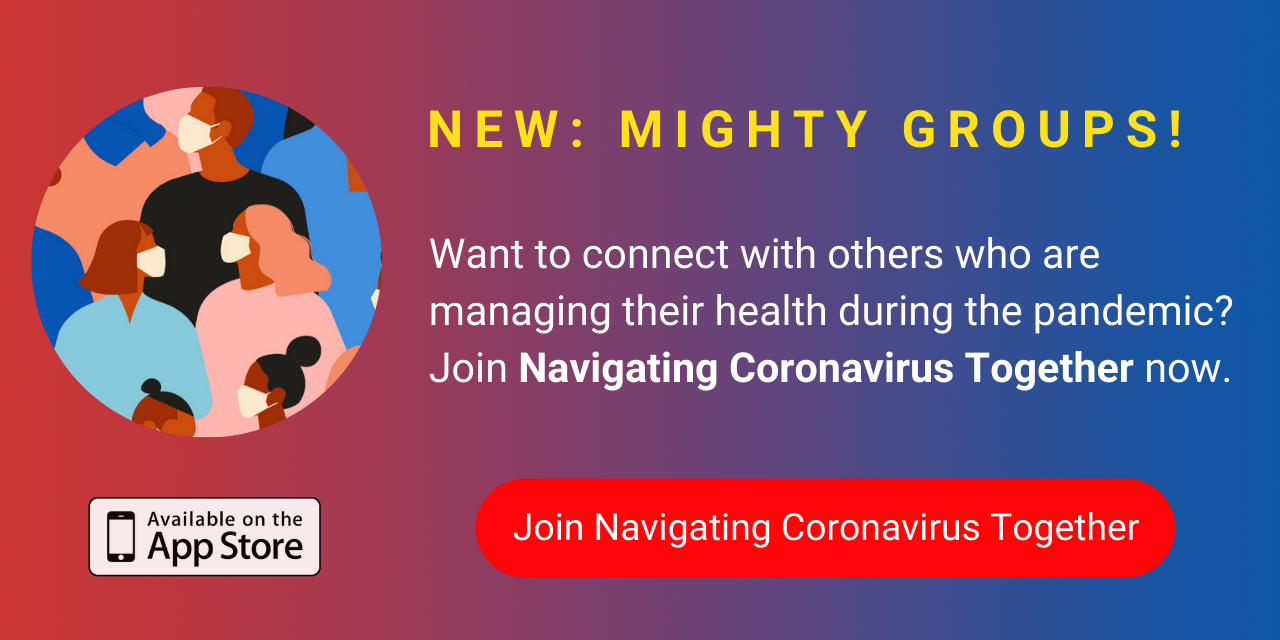 Getty image by H. Armstrong Roberts.
Originally published: September 4, 2020