New Study Suggests COVID-19 Can Cause PTSD in Hospitalized Patients
---
What happened: As per a recent study by University College London's COVID Trauma Response Working Group, those in intensive care because of COVID-19 face a risk of developing post-traumatic stress disorder (PTSD) post-hospitalization. Experts recommended setting up a screen-and-treat-program, which should take into account the extremely isolating experience faced by COVID patients. Without such precautions, experts warned there could be long-term consequences.
It was like being in hell. I saw people dying, people with the life being sucked from them. The staff all have masks on and all you saw was eyes — it was so lonely and frightening. — Tracy, COVID-19 patient, BBC
I'm a healthy 32 year old. I got COVID early – March 10th – so spent a week begging to be tested, then another week fighting to breathe in the ICU. I couldnt walk at one point. I'm still having cognitive issues and lung function problems 3 months later, not to mention PTSD.

— Cori Egan (@CoriEgan) June 26, 2020
The Frontlines: As cases of COVID-19 continue to grow across the world, currently standing at over 10 million cases, a report on the study by BBC News warned of risk for patients in Intensive Care for developing PTSD. They asked for a standardized scan-and-treat program to be set up, taking into the expected mental health effects the pandemic will have on those who were hospitalized due to being infected by the virus.
As has been witnessed in previous mass disasters and outbreaks, experts anticipate COVID-19 will have a large-scale impact on mental health in general
In the past, an estimated 30% of patients who experienced outbreaks of infectious disease eventually developed PTSD, while about 15% struggled with depression and another 15% anxiety
Previous research suggests even for those with a chronic illness, intensive time in a medical setting can cause PTSD — nearly 20% of patients with Crohn's disease reported PTSD
Get more on mental health: Sign up for our weekly mental health newsletter.
A Mighty Voice: Our contributor, trauma therapist Antonieta Contreras, shared what she felt was important for everyone to know during this pandemic. "The same way veterans feel the war alive inside them even after coming back home, the symptoms developed during our battle against the coronavirus could stay present in many lives even after the coronavirus disappears or becomes controlled," she stated, further adding that, "People need to be helped now emotionally if we want to recover stability soon and stop a mental health epidemic." You can submit your first person story, too.
From Our Community:
Add your voice: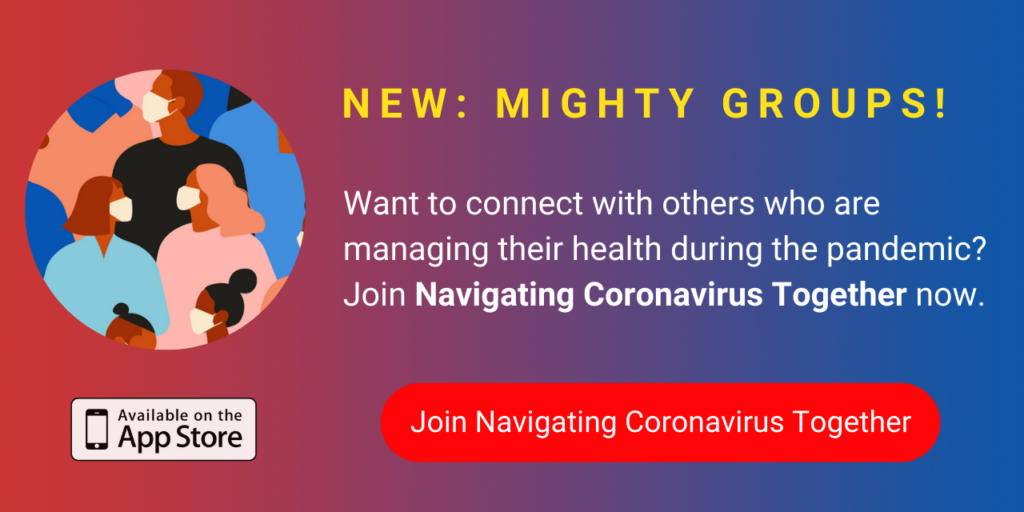 Other things to know: For more information on symptoms of PTSD, and understanding how this mental health condition can be associated with COVID-19, read the following:
How to take action: To learn more about and stay updated on how COVID-19 is impacting the mental health of health care professionals, patients as well as other frontline workers, follow the COVID Trauma Response Working Group.
Header image via demaerre/Getty Images
Originally published: July 2, 2020