22 Celebs Who Got Real About Mental Health in 2017
---
As we get ready for the new year, we wanted to give 2017 a proper send-off with a roundup of celebrities who spoke up about mental health this year. Thank you to these celebrities for getting real and raising awareness about mental health.
Here's who we wanted to highlight this year:
1. Talinda Bennington and the Linkin Park Family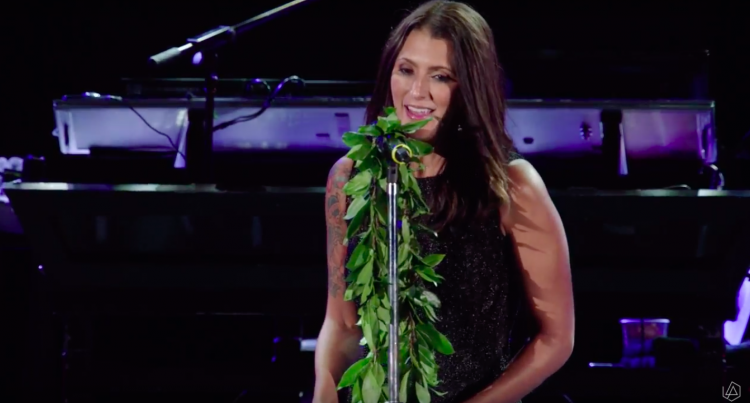 Since news broke in July that Chester Bennington died by suicide, his wife, Talinda Bennington, has been advocating for increased mental health awareness. In October at the "Linkin Park and Friends Celebrate Life in Honor of Chester Bennington" tribute concert, Bennington announced a new mental health initiative in honor of her late husband. On social media, Bennington consistently addresses her fans, giving them "family updates" on how she's doing, and using the hashtags #FuckDepression and #MakeChesterProud (the latter started by bandmate Mike Shinoda to honor Chester).
Linkin Park frontman Mike Shinoda has also made an effort to invite fans into his grieving process, debuting a song about suicide loss at the tribute concert in October and opening up about what grief "looks" like for him.
2. Pete Davidson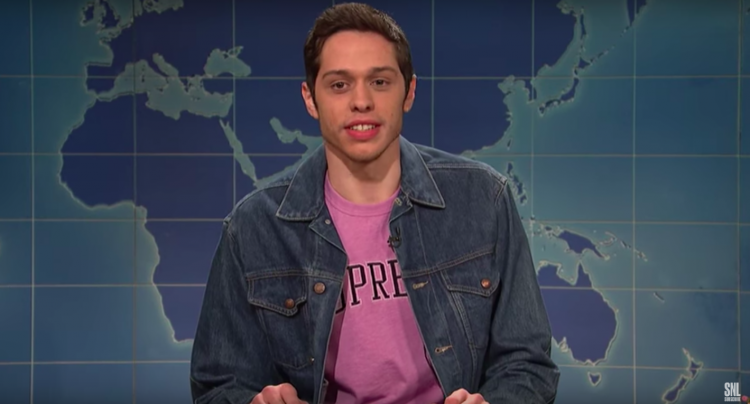 "Saturday Night Live" cast member Pete Davidson opened up this year about living with borderline personality disorder (BPD). In an interview on Marc Maron's "WTF" podcast in September, he shared he was misdiagnosed with bipolar disorder at first. Eventually his therapist was able to identify that his fear of abandonment — a classic symptom of BPD — was connected with the death of his father, a firefighter who died in the September 11 attacks when Davidson was only 7 years old.
"My big thing is trust, one day he was here, and the next day he's gone," he said. "I would have trouble sometimes when my mom would say, 'I'm going out.'"
Davidson also spoke about his experience with BPD on a recent SNL "Weekend Update."
3. Demi Lovato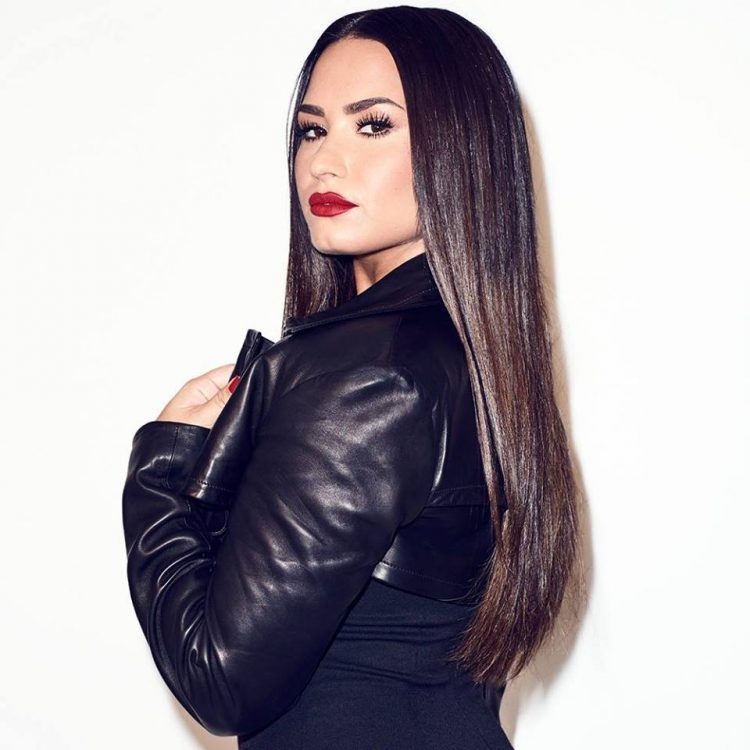 In her highly-anticipated documentary, "Simply Complicated," released in October, Demi Lovato got real about how her mental health was affected by her family environment growing up.
"My dad was an addict and an alcoholic, and I guess I always searched for what he found in drugs and alcohol because it fulfilled him and he chose that over a family," Lovato said of her own past drug and alcohol use.
Lovato's biological father was not the only parent who may have impacted her mental health. In the documentary, Dianna De La Garza, Lovato's mother, shares about her own desire for physical perfection and how it may have impacted her children.
"I may have passed that along to my kids — that wanting everything to be perfect and the need to be thin and beautiful to be successful," she said.
In the documentary, Lovato admits that she still struggles with her eating disorder, and that food is still the "biggest challenge" in her life.
4. Khalid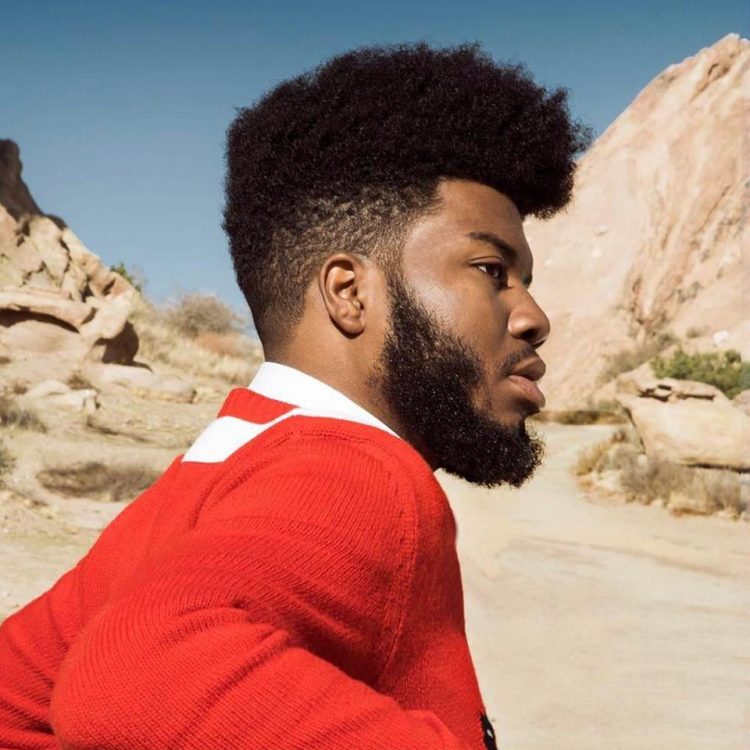 In December, Khalid, one of the singers featured in Logic's suicide prevention song, "1-800-273-8255," tweeted about this own struggle with anxiety, starting a conversation on Twitter among his followers.
"Mental health is so important man," the 19-year-old musician tweeted. "I'm not feeling the best rn and my anxiety is super bad, love u guys."
In addition to sharing himself, he responded to fans who opened up about their own mental health struggles. Read his comments here.
5. Kim Kardashian West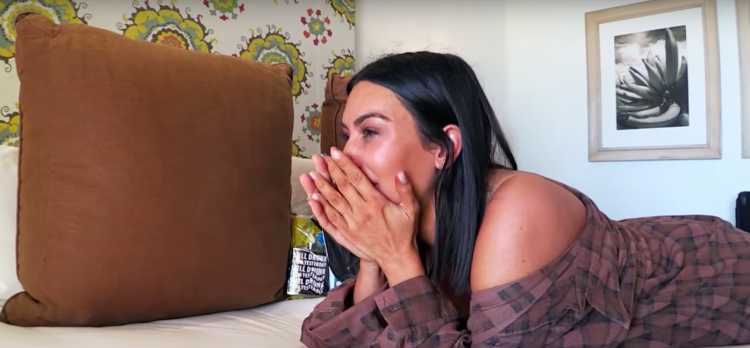 Since last year when Kim Kardashian West was robbed at gunpoint in her Paris hotel, she has battled anxiety. In October of this year, the reality TV star allowed cameras to film her having a panic attack for an episode of "Keeping Up With the Kardashians." Though people seem to have a love/hate relationship with the Kardashians, many in the mental health community appreciated this display of vulnerability.
Of the episode, Mighty contributor Erica Duncan wrote,
It's time we stop tearing Kim down, at least in moments like these. We are a community and we need to act like it. So, Kim, from one anxious girl to another: thank you for letting us in, and please know we're here for you.
6. Zayn Malik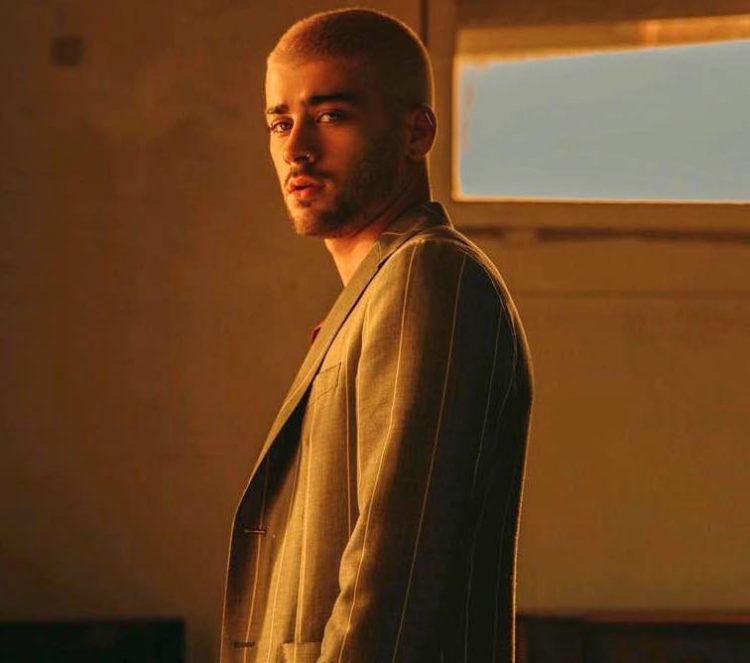 In a September interview with Us Weekly, Zayn Malik, best known as a former member of One Direction, shared the best way he's learned to communicate his needs when he's struggling with anxiety — being "straight up."
Malik first opened up about his anxiety in his self-titled autobiography in 2016. And though it can sometimes be hard to open up to others about anxiety, Malik said being honest is what works best for him.
"Just being straight up. Just being honest about everything, explaining what it is that makes you feel uncomfortable, what it is that you're cool with," he said.
7. Chrissy Teigen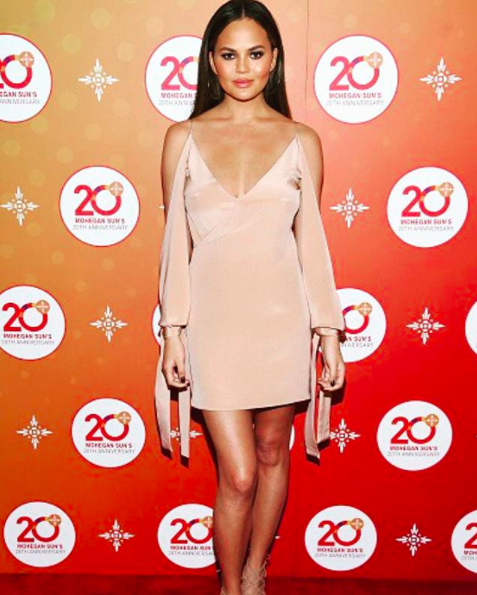 Earlier this year in March, Chrissy Teigen shared about her experience with postpartum depression in a personal essay for Glamour Magazine. "Let me start here: To a lot of you, I think, I seem like the happiest person on the planet," Teigen wrote, referring to her success and high-profile relationship with John Legend. "I had everything I needed to be happy. And yet, for much of the last year, I felt unhappy. What basically everyone around me — but me — knew up until December was this: I have postpartum depression."
In addition to sharing her diagnosis, she spoke about the physical symptoms of depression and taking psychiatric medication. Teigen's husband John Legend has stated how proud he is of his wife for sharing.
8. Logic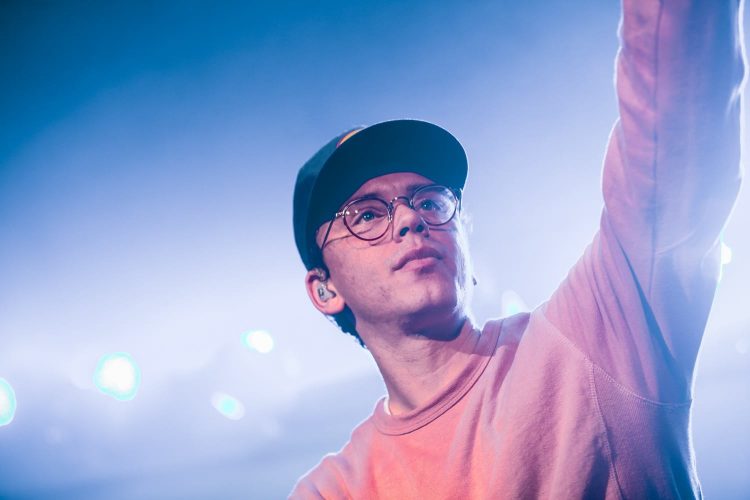 Logic, the rapper best known for his song named after the National Suicide Prevention Lifeline, "1-800-273-8255," shared that he was diagnosed with derealization disorder.
"[Derealization is] an intense form of anxiety where you feel like you're almost separated, and there's a filter between you and reality at all times because you're hyper-analyzing the situations around you," Logic said in an interview with CBS News' Sunday Morning show.
He also shared his mother had a mental illness and that both his parents struggled with addiction. Although Logic never attempted suicide himself, in 2015, he was hospitalized for his struggle with derealization disorder.
9. Abigail Breslin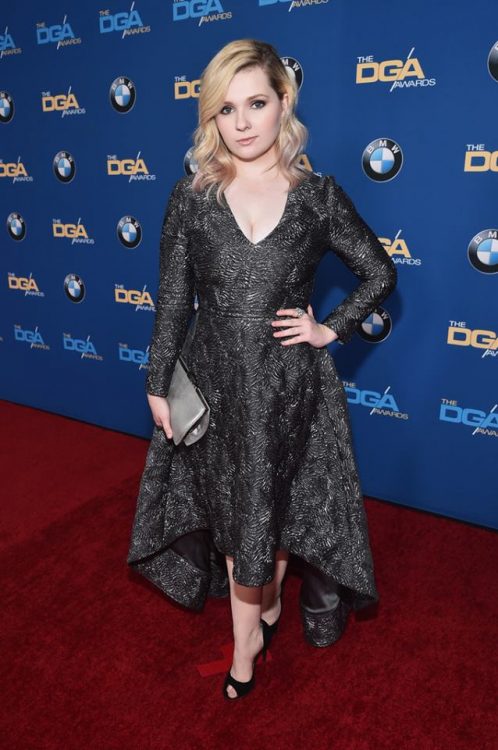 In October, Abigail Breslin posted on Instagram in honor of Domestic Violence Awareness Month. The actress, known for her roles in "Scream Queens" and "Little Miss Sunshine," shared a photo of her ankle bearing a small bruise and cut.
In her caption, she wrote: "I'm a domestic violence and sexual assault survivor. While I now am no longer with my abuser, In the aftermath of what happened to me, I developed Complex PTSD." She explained the cut on her foot was the result of slipping and falling on a piece of glass after having a PTSD-related episode.
The actress also wrote that having PTSD is nothing to be ashamed of, and shared a message for anyone currently struggling:
Never feel like you are less than because you have a condition that you didn't cause. You are still beautiful, you are still important, you are still WORTHY.
10. Jay-Z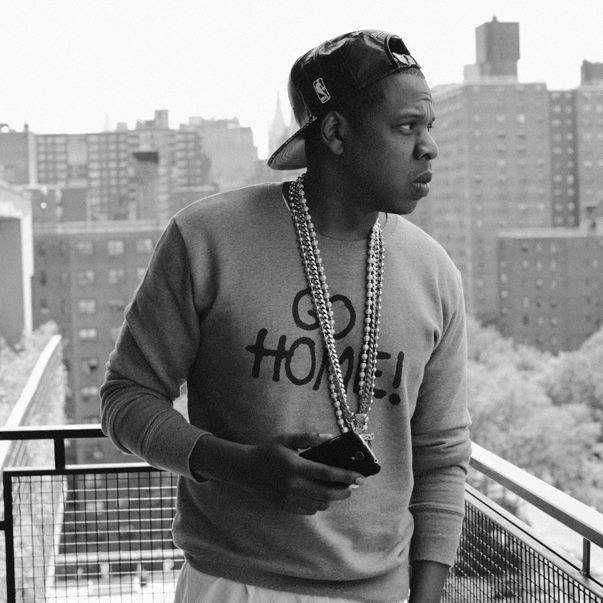 When Jay-Z released his album "4:44" in June, fans were quick to praise one particular line on the song, "Smile." The lyrics were as follows.
Mama had four kids, but she's a lesbian / Had to pretend so long that she's a thespian / Had to hide in the closet, so she medicate / Society shame and the pain was too much to take; My therapist said I relapsed / I said, 'Perhaps I Freudian slipped in European whips.'
The line, "My therapist said I relapsed," ignited a Twitter frenzy, both praising the rapper for talking about therapy and encouraging others that it's OK to get a therapist, too.
One Twitter user wrote, "JAY Z RAPPED ABOUT HIS THERAPIST YOU CAN GET A THERAPIST TOO PLEASE GET A THERAPIST"
11. Rosie O'Donnell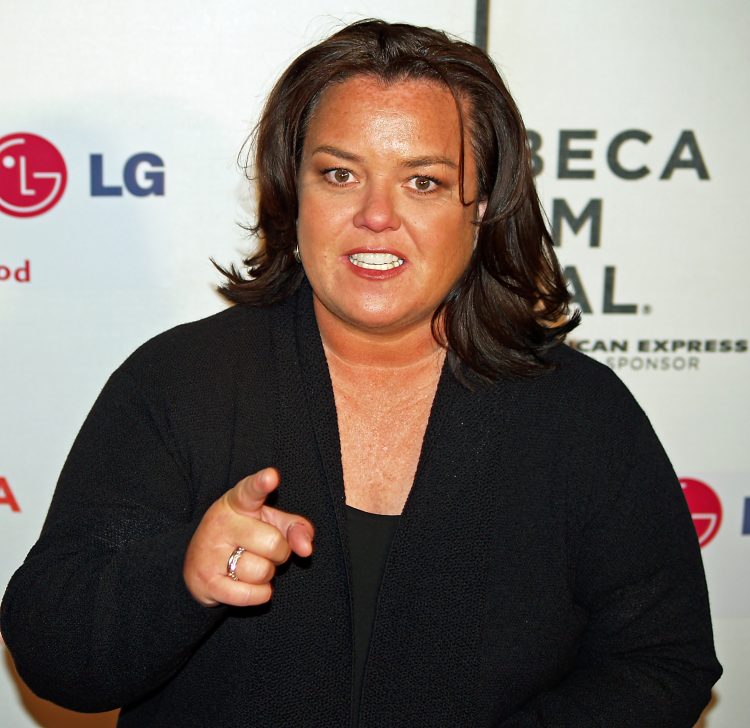 In an appearance on "The Howard Stern Show" in November, Rosie O'Donnell discussed her past sexual abuse and current mental health struggles. In addition to sharing that she has major depressive disorder and experiences suicidal ideation, the comedian talked about a symptom many trauma survivors are familiar with — dissociation.
I think it's what your body does to protect you if you're a kid who's sexually abused, which I was. You kind of disconnect from your body, you dissociate. You don't pay attention to it. You don't want to love it, because it's kind of betrayed you in some way.
12. Fergie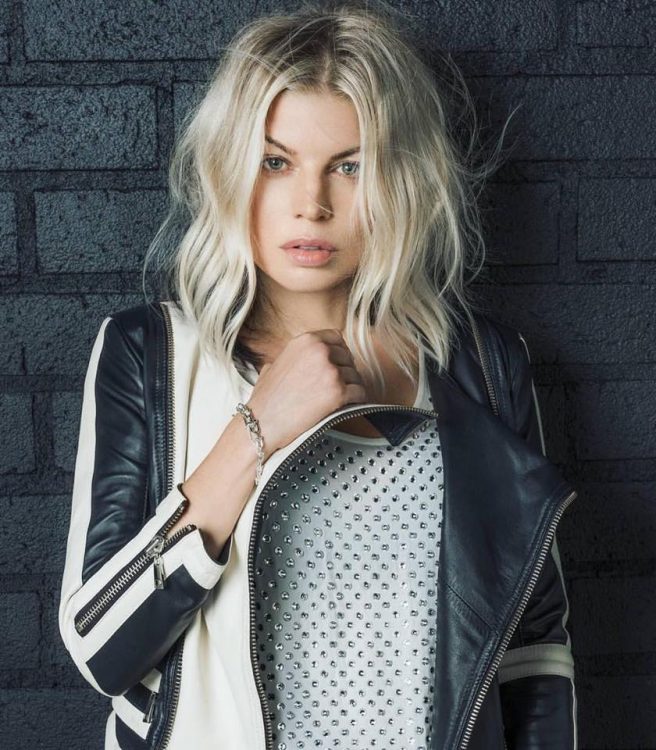 In December, Fergie opened up about living with drug-induced psychosis early in her career when she was addicted to crystal meth. The "M.I.L.F.$" singer, who has been candid about her drug addiction in the past, said she experienced hallucinations daily — even after she had stopped using the drug. In an interview with iNews, she said,
At my lowest point, I was [suffering from] chemically induced psychosis and dementia. I was hallucinating on a daily basis. It took a year after getting off that drug for the chemicals in my brain to settle so that I stopped seeing things. I'd just be sitting there, seeing a random bee or bunny.
The singer credits her present sobriety to her faith, having made a promise to God to get clean. Of her life now she said, "It's so incredible, I know. I think I must have guardian angels."
13. Michael Phelps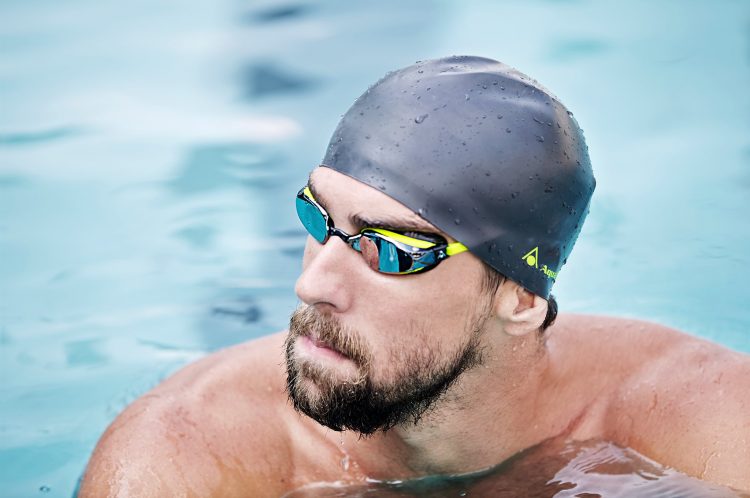 In "Angst," a documentary about anxiety released in October, Olympic swimmer Michael Phelps spoke to a young fan about anxiety, keeping your feelings inside and what finally helped him feel better. In a clip from the documentary, Phelps shared his own story.
I just didn't like who I was. If something was bothering me… and I was angry or depressed or upset, I would almost ignore it. So I would shove it even farther down — so I wouldn't have to deal with it, so I never had to talk about it. Once I opened up about that, and things that I had kept inside of me for so many years, I then found that life was a lot easier, I got to the point where, I understood that it's OK to not be OK.
14. Catelynn Baltierra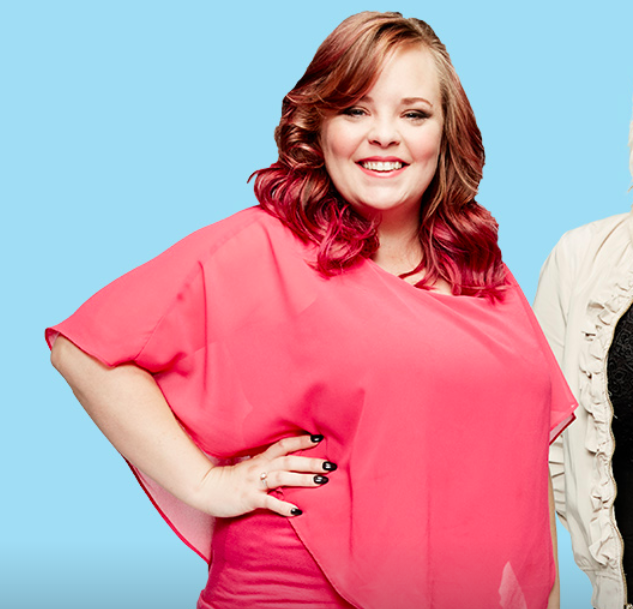 In November, "Teen Mom: OG" star Catelynn Baltierra sought out mental health treatment for suicidal thoughts. She tweeted, "Well today I thought of every way to kill myself.. so I'm going to treatment."
In response to her announcement, her husband, Tyler Baltierra, tweeted out his support. "Incredibly proud of my wife… when she thought she had no choices left, she reached out & decided to LIVE today!"
15. Troian Bellisario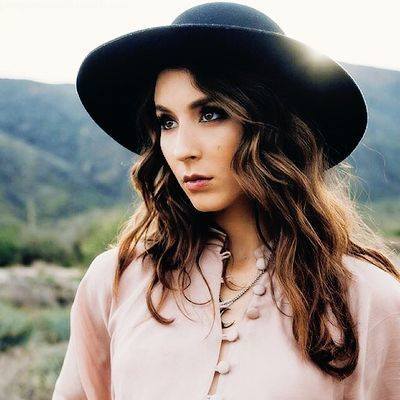 During the summer of this year, Troian Bellisario released a film called "Feed," that follows Olivia (Troian Bellisario) and her descent into anorexia following the death of her twin brother Matt (Tom Felton). The movie was loosely inspired by Bellisario's personal journey with an eating disorder. In an exclusive interview with The Mighty, Bellisario shared that in the film, she hoped to capture what's actually going on inside the head of someone with an anorexia.
"What I wanted to do was create a situation in which [viewers] could see the physical manifestation of the disease but also how close it is to the person themselves," Bellisario told The Mighty in an exclusive interview. "That's why it has to be Olivia's twin brother, Matt, who is her everything in the world… I needed them to understand that not only is it a disease, it's your best friend. It's your secret. It's your strength, and it's your weakness."
16. Andy Richter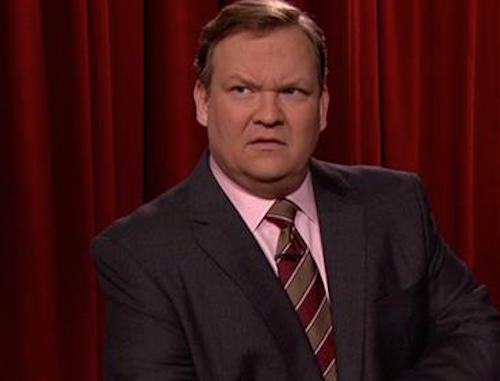 In November, Andy Richter, best known as Conan O'Brien's late night "sidekick," responded to a Twitter user who said, "Depression is a choice." Initially, the comedian tweeted a funny response, "Oh really? Well 'go fuck yourself' is a directive." He then followed up his original tweet 30 minutes later with a number of tweets about how depression affects his life. One said:
I have been followed by an ever-present amorphous sadness for almost my entire life. I am 51 yrs old. It varies in strength from a casual unresolvable suspicion that I will never find the joy that others do in a sunset, to the feeling that being dead might a respite & a kindness.
Celebrities including Lena Dunham and Josh Groban tweeted their gratitude to Richter for sharing.
17. Oprah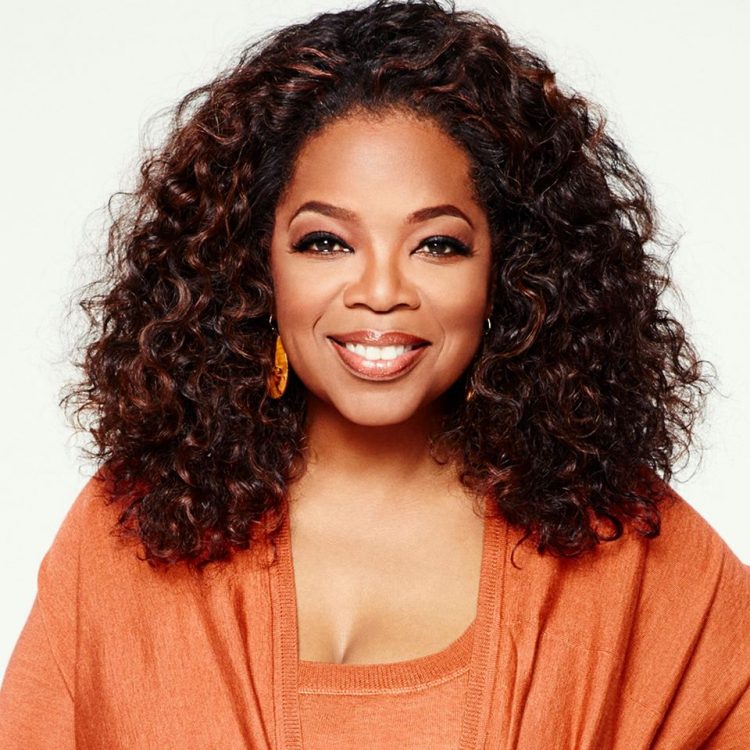 In the September issue of "Vogue," Oprah Winfrey opened up about a time in her life when she struggled with her mental health. In 1998, her movie "Beloved" flopped, a public failure she said caused her to sink into a period of depression.
"I actually started to think, maybe I really am depressed. Because it's more than 'I feel bad about this.' I felt like I was behind a veil," she said.
Before this experience, Winfrey had a hard time understanding people who spoke about depression on her talk show. "I could never imagine it," she said. "What's depression? Why don't you just pick yourself up?" Though Oprah said this period of time lasted about six weeks, it's important that she opened up about what it's like to experience situational depression.
18. Pope Francis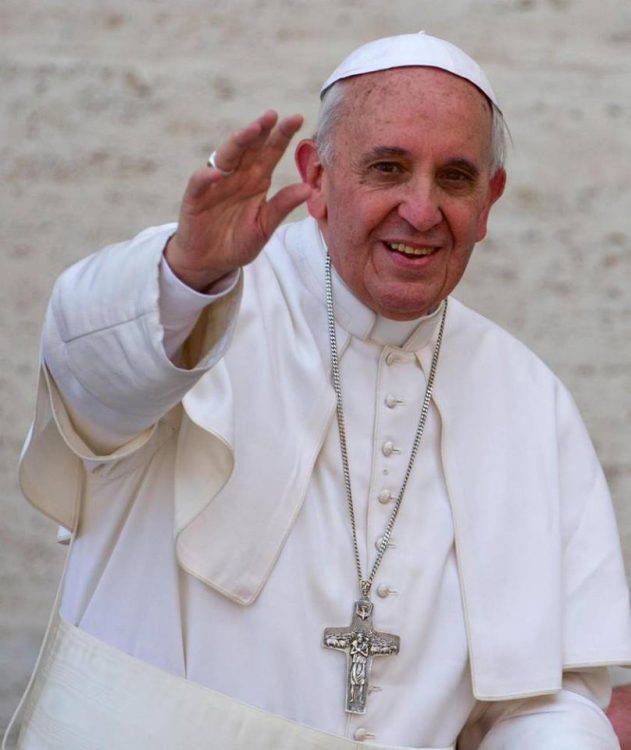 In a September interview promoting his upcoming book, "Pope Francis: Politics and Society," Pope Francis spoke about going to therapy. He said in the 1970s, he visited a psychoanalyst once a week for six months to help him "clarify things." He also said seeing a therapist helped him a lot and made him "feel free." His words were important in normalizing conversations surrounding mental health in the Christian community.
19. Ellen Degeneres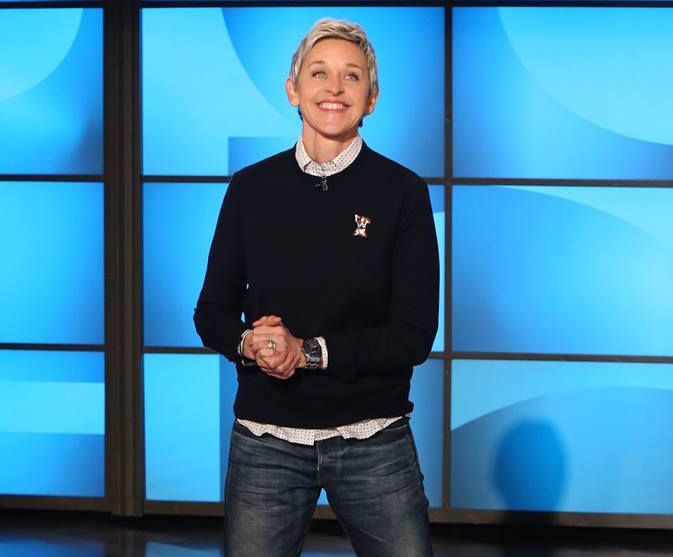 In an interview with Good Housekeeping in August, talk show host Ellen Degeneres opened up about going through a period of depression after coming out as a lesbian in 1997. She said,
The bullying I endured [in Hollywood] after I came out made up for the lack of it during my childhood… I moved out of L.A., went into a severe depression, started seeing a therapist and had to go on antidepressants for the first time in my life…It was scary and lonely. All I'd known for 30 years was work, and all of a sudden I had nothing. Plus, I was mad. It didn't feel fair — I was the same person everyone had always known.
DeGeneres said that eventually, meditating, working out and writing helped her climb out of depression. "I can't believe I came back from that point," she said. "I can't believe where my life is now."
20. Evan Rachel Wood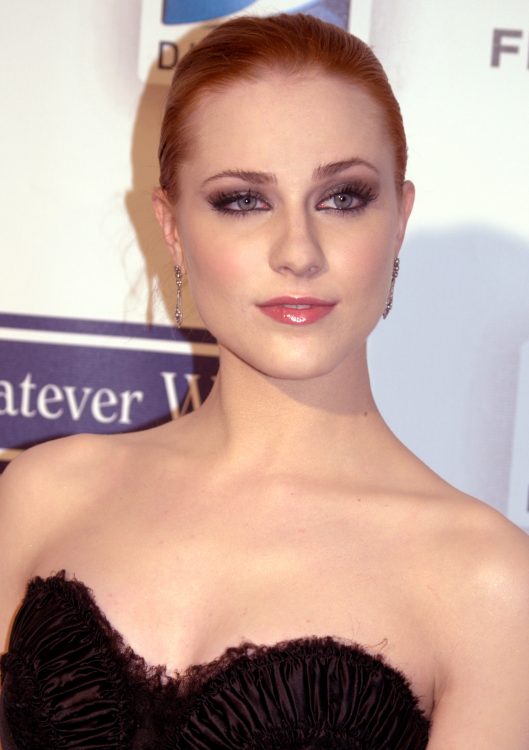 As news continued to break about Hollywood sexual assaults, "Westworld" actress Evan Rachel Wood tweeted about how triggering it was for her as someone who lives with post-traumatic stress disorder (PTSD). She said, "Has anyone elses PTSD been triggered thru the roof? I hate that these feelings of danger are coming back."
When someone responded to Wood's tweets about feeling, "sad and shaken all the time," Wood tweeted back, "We must all talk together. People need to know and its good for us to listen but yes, it is so painful."
21.

Trevor Noah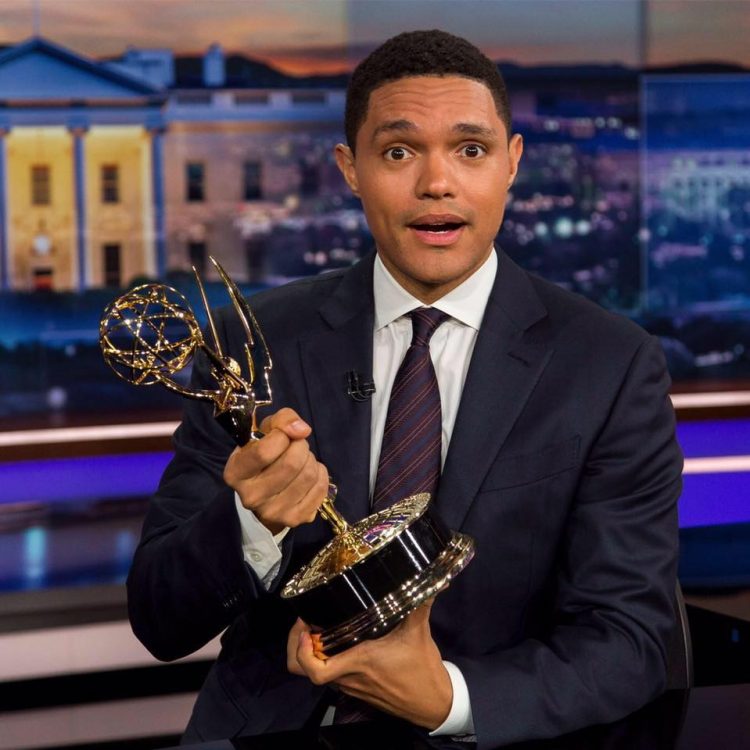 In July, Trevor Noah was awarded Comedy Person of the Year at the Just for Laughs Awards. In his acceptance speech, he  credited Jim Carrey as being the first person to help him accept that he was experiencing depression.
"Jim Carrey was one of the first comedians that described the beast that many of us face in this room and that's depression," Noah said in his acceptance speech. "I didn't know what that thing was. I just thought I liked sleeping for weeks on end sometimes."
22. 
Amanda Seyfried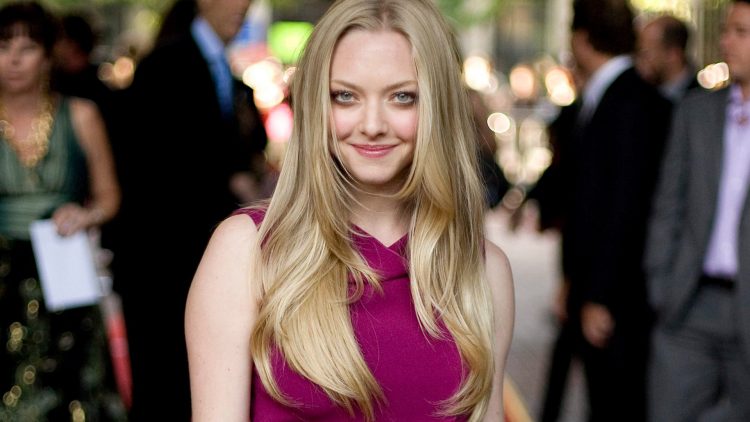 On an episode of Dr. Berlin's Informed Pregnancy (a podcast that discusses pregnancy, parenting and life) in July, Amanda Seyfried opened up about a period of time when she was having frequent panic attacks, and what helped her get through them. Seyfried, who's been open about her obsessive-compulsive disorder (OCD) and taking antidepressants, said of her experience with panic attacks, "It feels like you're going to die. It feels like you need to leave the stage."
At the time, Thomas Sadoski (who is now Seyfried's husband) helped her through the panic attacks. She said,
I would act through them, and I would just connect with Tommy. And he'd always be aware of it. He would recognize that thousand-yard stare. And then he would bring me back and the lines would keep flowing, but my whole body would be cold and I'd be sweating at the same time. And it would only last like 60 seconds, and then we'd get through it.
Who would you add?
Originally published: December 22, 2017