Finding Community When You Live With Schizophrenia
---
Loneliness is thought to be one of our greatest fears. Even in today's world, with social networks and the internet, there are still people who feel lonely and cry out for love and acceptance. I live alone, but on most days I do not feel lonely.
I believe life was not designed to be lived alone, but in community with others. The Bible says that in the beginning of time, man was alone, so God created female. Even though I have a severe mental illness that sometimes makes me want to isolate, I know I need human contact. Just being around people, even if it is just waiting in line with other veterans at the hospital where I go for treatment or messaging people on social networks, is useful and essential for my well-being. I need to be heard, and I think most of us have that same need.
I need to have face-to-face contact with people. Because of COVID-19, my psychiatrist gave me the option of a phone appointment, instead of a face-to-face appointment. I told her I felt it best for me to see her in person because sometimes, because of the pandemic, I go through days without talking with anybody. She agreed, and we are having our usual monthly visits together.
Looking back on the early days of my mental health journey, I think I self-stigmatized. I wondered how people would see me if they knew I had schizophrenia. The beginning of my recovery was lonely. I did not necessarily know there were people, support groups or group therapy out there for someone like me. I thought it was just me…alone, trying to survive in the world of mental illness. I was about 25 years old, and I did not want to have to depend on my parents for my only social interaction.
Because I had been a United States Army soldier, I had been conditioned to feel I could handle problems "like a man." Another reason was that I was relying on the voices in my head to be my companions. Accepting the fact that I needed help when I felt lonely was one important realization in my recovery. When I realized I needed to have contact with others daily the healing could begin.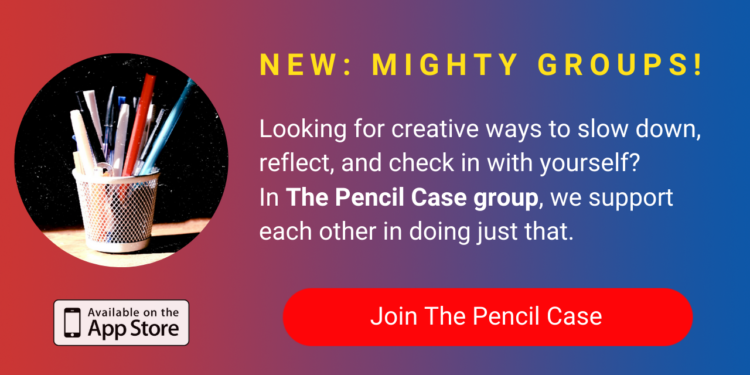 After being hospitalized for schizophrenia, I went to a homeless respite, where the medication really started working.  It was there I realized I needed to take medication for the rest of my life. After the respite, I went to a furnished room. I did not wrestle the journey, but I tried to value the experience. Finally, when I was financially stable, I could pay my rent, buy food and meet my financial obligations.
I was getting the full benefit of my medication, and I was in a good place in my recovery, but I wondered what else could I do. I had always been a writer even before my worse days. I googled personal stories which directed me to first person accounts of schizophrenia.
An academic journal came up which was for schizophrenia and related disorders. I read other patients' first person accounts of schizophrenia and realized I was not only not alone, but I could write my own first-person accounts and be helpful to doctors and others who worked with patients going through the same struggles as I.
I found several mental health organizations that offered support and had communities set up so mental health patients could talk with, not only doctors, but with people just who have similar diagnoses. There were also support groups in social networks that allowed a patient to discuss their symptoms. Because I had a diagnosis of schizoaffective disorder, I am part of several schizophrenia support groups where I try to give support and encouragement. It gives me purpose and a worthwhile feeling when someone in these support groups says thank you to me or likes my encouraging comment.
The more I wrote…the more competent and worthwhile I felt. Today I have been published several times, not just in the original academic journal that I researched, but other mental health publications. The reward is the great response I get from patients and their caregivers. Sharing my story and my everyday experiences of living with schizophrenia is my job, and it is a very fulfilling job.
Recently a volunteer position opened at the veteran's hospital, so I volunteered to chair the Council. I like to think that we, the Council, are the voice for veterans. We served our country, and now we are trying to serve our fellow vets.  My main
responsibility currently with the pandemic restrictions is trying to keep the Council going. We cannot meet face to face, but we can meet by phone.
The further I go in life, the less alone I feel. I cannot stay in the same place. Schizophrenia is a beast, but I have wrestled it to the ground and found some good acquaintances who have done the same. If you feel alone, I encourage you to search social networks by your illness or even other interests you might have. There is bound to be something for you.
If you feel like your medication is working and you have learned some lessons that might be helpful to others, then try to write your story. You might not get paid, but it might help someone else, and that alone is reason enough. I am proud to not only be a mental health advocate, but to be in a community that understands my issues. I am not alone, and you do not have to be alone either.
Photo by Helena Lopes on Unsplash
Originally published: January 22, 2020