What Pete Davidson's New Movie Gets Right About Borderline Personality Disorder and Grief
---
Editor's Note
This article contains spoilers for "The King of Staten Island."
If you struggle with self-harm or experience suicidal thoughts, the following post could be potentially triggering. You can contact the Crisis Text Line by texting "START" to 741741. For a list of ways to cope with self-harm urges, visit this resource.
On June 12, 2020, the Judd Apatow-directed film "The King of Staten Island" was released on demand and dominated the charts that weekend. On Amazon Prime Video, it was deemed the most-watched movie, currently maintains the bestseller list and holds an accumulated near-perfect 5-star rating. The film also topped the charts on digital through Spectrum, Apple TV, FandangoNow and several other streaming services. It has since collected positive reviews from critics.
After watching it myself, it is easy to see why viewers have been so receptive to this dark comedy-drama film. The film represents a semi-autobiography of Saturday Night Live (SNL) comedian, Pete Davidson, centering on his mental health, relationship difficulties and grief after the death of his father.
The film traces a 24-year-old named Scott Carlin (Pete Davidson), an aspiring tattoo artist struggling with the death of his firefighter father, who died when a hotel collapsed. After Scott's sister leaves for college, his single mother Margie (Marisa Tomei) starts dating another firefighter, Ray (Bill Burr). Throughout the film, Scott grapples with grief, his mental health, impulsive decisions and various life transitions.
In real life, Pete Davidson's father was an NYC firefighter who died during the September 11, 2001 terrorist attack on the World Trade Center. Just before the building collapsed, his father ran into the Marriott World Trade Center hotel. Like the film, Davidson was only 7 years old when he died. 9/11 was a major attack that was thus omitted from the storyline, and it instead narrows the focus on Scott's personal grief and loss.
As a semi-autobiographical representation, the character has numerous additional commonalities with Pete Davidson. For one, both have Crohn's disease, a chronic disease that leads to inflammation of the digestive tract. Likewise, several of the firemen in the film worked alongside Davidson's father in real life, and many other friends and family members are cast in the film. Scott, Pete's character, is also the real name of his late father.
Although the condition is not referenced in the film, Pete Davidson revealed in an interview that he was diagnosed with borderline personality disorder (BPD) in 2017 and further announced his diagnosis on SNL. He has since been outspoken about his struggle with BPD, including a fear of abandonment, relationship difficulties, co-occurring depression, "borderline rage," addiction and his experience with dialectical behavior therapy (DBT) and rehab. In a February 2020 interview, Davidson revealed that he began getting tattoos to cover up some of his scars from self-harm throughout his struggles with BPD and trauma.
These struggles with BPD are very apparent in the film.
Borderline personality disorder is a mental disorder characterized by emotion dysregulation and extreme emotional hypersensitivity. People with BPD tend to experience intense emotional reactivity for long periods of time, with a slow return to a stable emotional baseline.
The specific symptoms impact major areas of functioning, including emotion, behavior, interpersonal, cognitive and sense of self and direction.
Just a few of the main symptoms include chronic emptiness, mood instability (for example, outbursts of anger to idealization to anxiety, all within a few hours), recurring self-injury, suicidal ideation and impulsivity. Other symptoms include stress-induced dissociation, paranoid ideation and potentially hallucinations.
One of the most notable symptoms of BPD are the extreme reactions to and preoccupations with abandonment or rejection. Mundane events, such as brief separations at work or school, perceived slights, or misunderstandings may trigger extreme reactions, frantic efforts to avoid abandonment or paranoia. Some studies show that up to 30% of people with BPD reported early parental loss or prolonged separation. There are combinations of risk factors to developing BPD, including heritability factors, biogenetic dispositions, and environmental factors such as abuse, invalidating environments or loss.
The film resembles Davidson's struggle with BPD and addresses many real-life events. As someone with BPD myself, to me, "The King of Staten Island" is an accurate and humanizing portrayal of BPD and the way loss impacts a family, which is long overdue. BPD is a highly stigmatized mental disorder that often lacks such a portrayal. In fact, in 2018, Davidson posted on Instagram about being bullied and shamed for having BPD, which attests to the level of stigma.
Media representations attributed to BPD often make stigmatizing references and portrayals. On the other hand, many films that actually have relatable parts to people with BPD are not created with the disorder in mind, and they do not intend to reflect the disorder as a whole.
Finally, this is the first film that clearly captures multiple elements of BPD, reflects BPD in real life and was produced in collaboration from someone who lives with BPD themselves.
The film begins with a scene where Scott closes his eyes while driving without a seat belt and nearly crashes into multiple cars. In a CBS interview, Davidson states, "I used to close my eyes on a closed road usually at night, and I would drive without a seat belt." The interview adds that the film is about "75% autobiographical." Scott makes some clearly impulsive decisions (e.g., the car incident and drug use), some of which appear connected with suicidal ideation.
Themes of abandonment and unstable relationships are also clear throughout the film. The night before his sister leaves for college, they have a conversation in her room. He struggles with the separation and asserts that he will "probably" hurt himself. In the trailer, Scott says to his mom, "Don't worry mom, I know your daughter got smart and went to college and abandoned us, but I'm still here. I'm gonna be here forever!"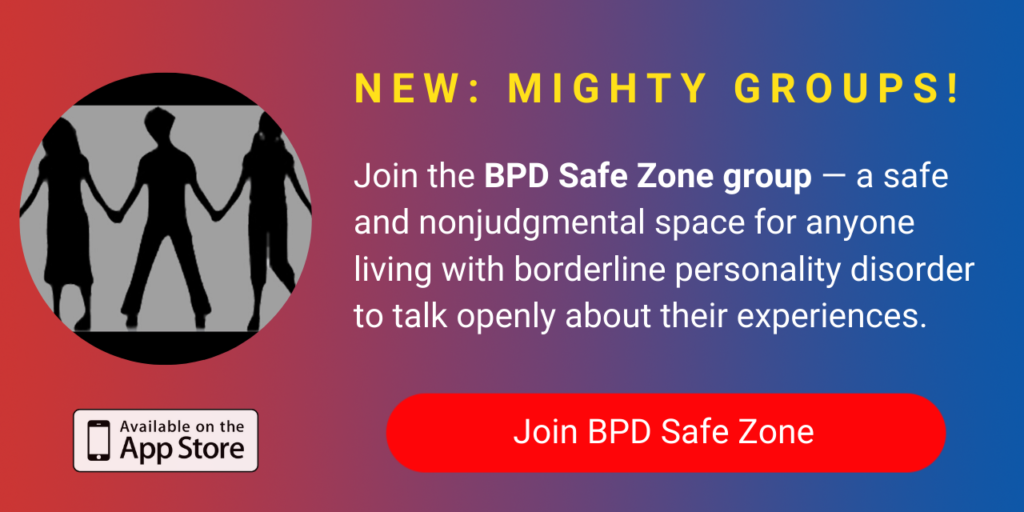 Scott is frequently afraid to form close relationships and pushes people away out of that abandonment fear. In dialogue, he regularly seeks reassurance and hints that he is preoccupied with people leaving or dying. The film portrays a candid depiction of the way abandonment preoccupations, fears, and reactions seep into multiple facets of our life. To me, these parts were some of the most relatable features.
The film hits hard with themes surrounding the sense of self, including feelings of worthlessness, self-hatred and not fitting in. Consequently, Scott clearly struggles with self-direction and goals.
The portrayal could even serve to rethink some negative assumptions of BPD. Scott mentions near the end, "I just don't know how to express myself yet," suggesting that although he may struggle with relationships, communication and emotion regulation, they are not a deliberate act to hurt another person or be difficult.
This said, the film is an engaging, emotional, and honest portrayal of BPD, grief and loss. It may appeal to certain types of viewers and includes a dark sense of humor, sexual content, and some bloody images. It may also be difficult for people with BPD to watch, given some unhealthy family dynamics and recurrent themes of rejection and loss. I found the film comforting, in that it is validating and a relatable illustration of BPD symptoms, but I did have to pause it for a few minutes at certain scenes.
Although living with BPD is complex and not exactly a linear process, the film ends by showing how community, a sense of belonging and closure can help people with BPD and/or who have experienced loss. Indeed, Davidson described that the film helped him face some of the trauma and mental health difficulties he had been avoiding for a really long time, while simultaneously make a tribute to his mom and dad. He described the experience as "cleansing."
In an interview with the film director, Pete Davidson sums up some final thoughts on the film: "I would really like people to understand me. It's cool to get three minutes here and there on Update, but you can't really tell what type of person that is. I could immediately get off set and be very miserable. That isn't a definitive depiction of me."
For further reading about "The King of Staten Island" and relatability to someone with BPD, check out this additional contributor article.
Lead image via The King of Staten Island Facebook page
Originally published: July 18, 2020