26 Gifts to Give a Friend Whose Illness Keeps Them Stuck at Home
---
Editor's Note
We hope the products below, all recommended by our Mighty community members, help you or a loved one in your health journeys. Just so you know, The Mighty may collect a share of sales from the Amazon links on this page. Prices and product availability are accurate as of publication.
Article updated on November 24, 2020.
Whether it's the holidays or time for a birthday, when gift-giving time sets in, you may be wondering what to give your friend or family member who has a chronic illness. Being sick often has significant effects on a person's life — what they're able to do, what they're able to eat, how long they need to sleep.
And many who are chronically ill have to spend a great deal of time at home or in bed due to pain, fatigue, muscle weakness, or other symptoms. This can be a difficult experience.
"Whether a person is bound to their home or bed, the inability to leave that confined space can be extremely isolating," Liron Sinvani, M.D., assistant professor at the Feinstein Institutes for Medical Research and geriatrician-hospitalist, told The Mighty. Sinvani added:
Evidence shows that social isolation and loneliness can lead to depression, poor sleep, cognitive decline, increased risk for heart disease, impaired ability to fight infection, and even early death. In addition, those with chronic illness often suffer from pain, weakness, and other symptoms that may lead to a depressed state.
The lives of people with chronic illness who spend a lot of time at home or in bed may look quite different from the lives of people who are healthy, so it can be difficult to know exactly what they may want or need when it comes time to search for the perfect gift. While some of the best gifts are things that can't be bought, there are also plenty of meaningful items you can wrap that could greatly benefit your loved one.
"Today, with advances in technology as well as platforms such as amazon and food delivery services, most things are within reach even for those who may not be able to leave their home," Sinvani said. "However, that still does not replace social connection. Therefore, gifts that can remind or connect that person to the outside world and to their loved ones can improve the person's mood."
To give you some guidance when you're shopping for a loved one to remind them they're not alone, we asked our Mighty community which gifts would be perfect to give a loved one whose illness often keeps them at home or in bed.
Here are their suggestions:
1. Your Time
Sometimes the best gifts don't come with a price tag. Staying home all day can quickly get boring and lonely, so a visit from a friend to chat over coffee or watch a movie together on the couch can be incredibly meaningful.
The best gift ever for when you are stuck at home all the time is a visit from a friend who is there to listen and maybe even help with a little housework. It's very lonely and isolating when you aren't able to get out much. Just someone's company is so valuable. — Char B.
2. Fun Subscription Boxes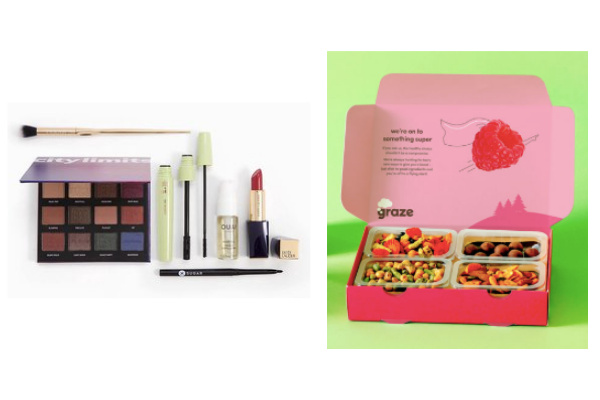 Sick or not, getting a package in the mail is probably one of the most exciting things ever. There are so many subscription boxes available to suit a wide range of needs and interests. This can give your loved one something new to look forward to on a regular basis.
A subscription box for something I love so I have new things to look forward to. I can't go out shopping much anymore (it just uses energy that I need to use on other things) so having a sub box would be a nice fun substitute. — JR B.

An Ipsy (makeup) subscription and a prop-up/lounger pillow! I'd love to start doing unboxing and make-up tutorial videos… even from my bed! — Adrian B.

One of those snack subscription boxes. I'm so tired most of the time and I don't want to cook or even try to go to the store. I'd love one of the boxes that would be nice to get snacks while watching Hulu or Netflix. — Jennifer R.
Buy the subscription boxes above from Ipsy ($12/month) and graze (starts at £4.49/box).
Check out other subscription boxes for those with chronic or mental illnesses here.
3. Floor Lamp

Ceiling lighting can often be harsh, and if you spend a lot of time in bed, this may mean staring straight up at the bulb. Having that bright light shining right into your eyes isn't helpful if you're trying to rest, and can trigger headaches or migraines for many of those with chronic illness. A floor lamp can provide a softer and more indirect source of light so you don't have to try to function in the dark.
A floor lamp because overhead lighting is painful. — Anna G.
Buy the lamp above for $45.69 from Amazon.
4. Comfortable Clothing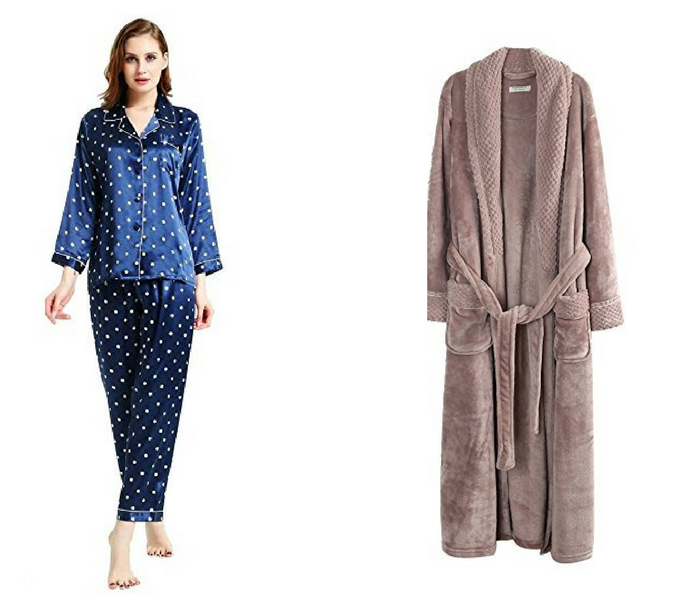 For those who are sick at home all day, having a comfortable clothing to wear is so important. Pajamas or a robe are great, because they're typically soft and lose-fitting, which makes them more comfortable to wear for long periods of time, especially while laying down or sitting in a chair.
I would love to receive a new set of PJs, ya know, comfy and soft, silky PJs. That way I can feel nice while having to stay down. — Catherine M.

I love warm PJs. Just being comfy in your clothes helps. — Elisabeth W.
Buy the pajamas above for $28.98 from Amazon. Buy the robe above for $43.99 from Amazon.
5. Lap Desk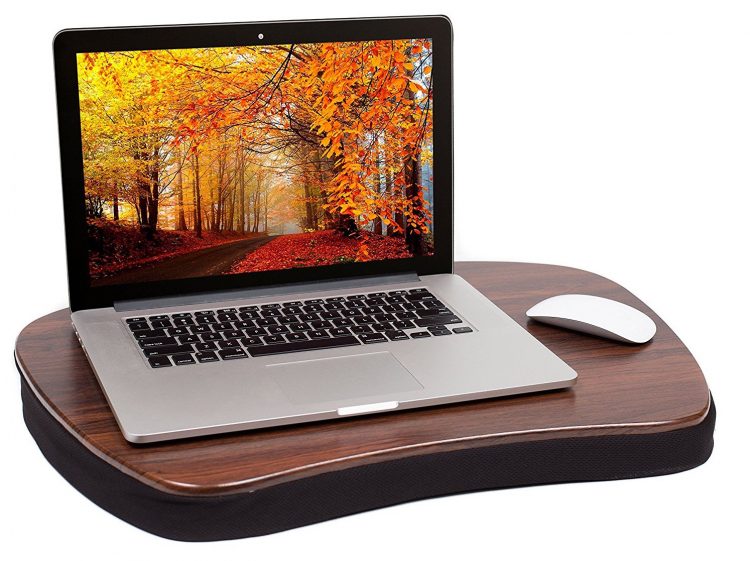 A lap desk can be super helpful for those whose illness keeps them in bed or on the couch. Even if they aren't feeling well enough to get up, a small portable desk gives them a surface to write, draw, work on their laptop, watch movies or even eat if they're up to it. It's even great for craft projects.
Mighty community member Anna G. said a lap desk can be helpful for eating dinner or working on your laptop in bed.
Buy the lap desk above for $37.24 from Amazon.
6. Mini Fridge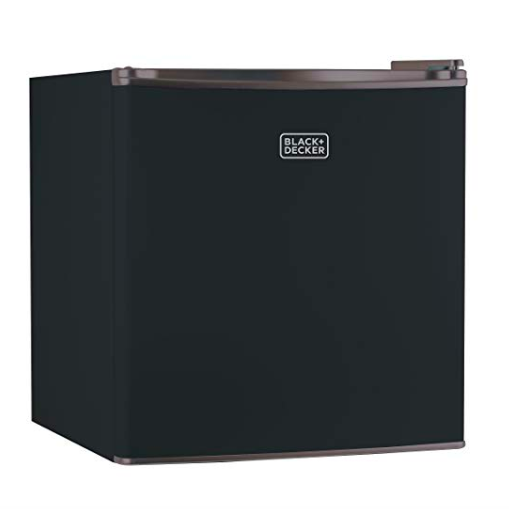 Having a mini fridge in the bedroom allows your loved one to keep all their favorite drinks and snacks within arm's reach — so no running back and forth between the bedroom and kitchen on days when getting out of bed is just too much. Plus, it's a great place to store all the snacks that also help brighten their day.
My husband set up our mini fridge right next to my bed. I keep a few snacks and a lot of sparkling water there to wash down my pills and keep my nausea at bay. — Amanda B.G.
Buy the mini fridge above for $150 from Amazon.
7. Homemade Meals
Cooking a nutritious homemade meal often requires a lot of energy that someone with a chronic illness simply may not have. Bringing your friend some freezer meals they can heat up or even a ready-made dinner is a small gesture that goes a long way. This is especially true when you know your friend's dietary needs too.
A warm, home-cooked meal. Sometimes a thoughtful, hot meal can make all the difference, especially on days when I don't have the energy to get up and even pour a bowl of cereal. — Hailey S.

A homemade meal taking all our food issues into consideration. — Karen H.
8. Weighted Blanket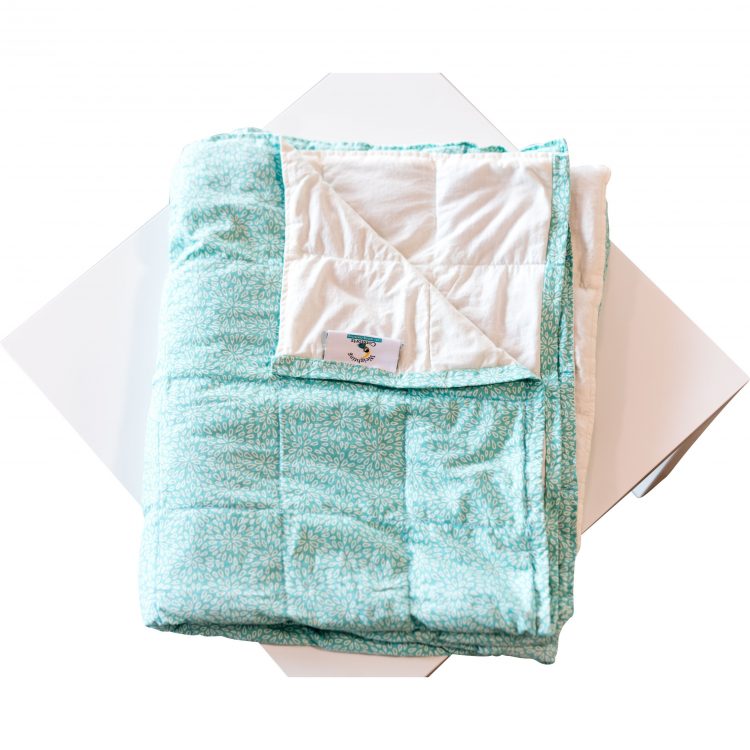 While weighted blankets are known for helping with anxiety and sensory issues, some people find that they are helpful for easing chronic pain as well. Either way, a weighted blanket can be a great tool to help people feel more comfortable while they're waiting out a flare.
A weighted blanket. It does miracles for sore achy muscles and restless legs, and most importantly, feels like you're being given the biggest bear hug! — Smita M.
Buy a weighted blanket for $39.15 from Amazon.
If you want to make your friend a weighted and heated shoulder wrap, check out the easy instructions here.
9. Electric Tea Kettle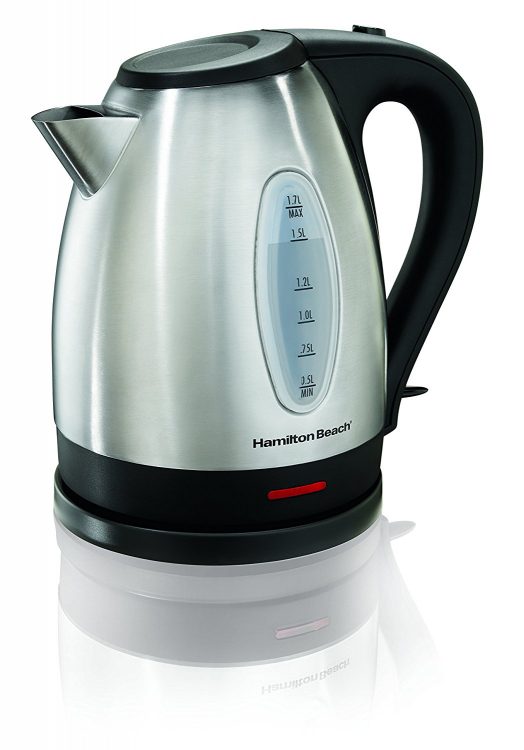 Tea may not be a cure, but it can certainly be soothing for those struggling with illness. An electric kettle allows your loved one to have hot water on hand so they can make a cup of tea, even if they're stuck in bed. It makes a small dose of comfort just a little bit more accessible.
I really want an electric tea kettle to be able to keep hot water by my bed. — Samantha D.M.
Buy the electric kettle above for $26.03 from Amazon.
10. Audible Subscription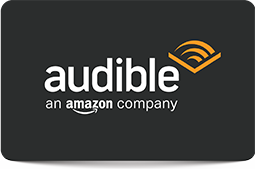 For many who are stuck at home due to illness, listening to audiobooks is a great way to pass the time and drift into another world. Audio books are hands-free, which can be super helpful for those with pain, swelling or mobility issues in their hands or wrists. Plus, you can still enjoy audio books with your eyes closed.
A subscription to Audible. It has been a godsend. On my migraine days I can't tolerate light. Listening to an audiobook at a low volume is a great way to distract myself from the pain. — Hope A.
Buy a gift subscription from Audible ($45/3 months).
11. Essential Oils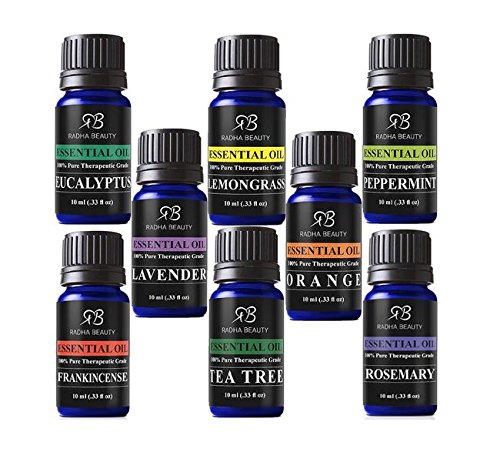 Essential oils can do a lot more than make your home smell nice. Different types are believed to have different healing properties, both physical and emotional. These are a great gift if you know your loved one enjoys diffusing them or adding a few drops to a bath. (If you're unsure, you may want to ask your friend first if they are sensitive to smells!)
Kelsey Bates said she would like to receive essential oils for her diffuser as they can be a tad pricey.
Buy the essential oils above for $18.95 from Amazon.
12. U-Shaped Pillow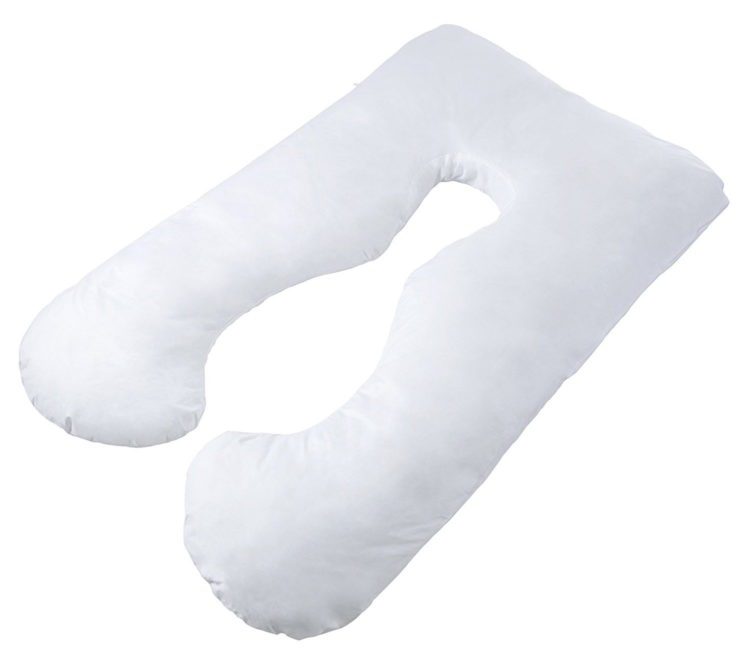 A U-shaped pillow (also known as a pregnancy pillow) can provide full-body comfort and support. Many of those with chronic pain find them helpful for finding a relaxing position in bed. U-shaped pillows provide extra support in areas of the body that need it.
I want that big pillow that curves around your body. There's just something about feeling snug in bed. — T Marie C.
Buy the pillow above for $39.99 from Amazon.
For more recommendations from our community, check out 27 Comfortable Pillows That Help People With Chronic Pain Sleep Better.
13. Help With Chores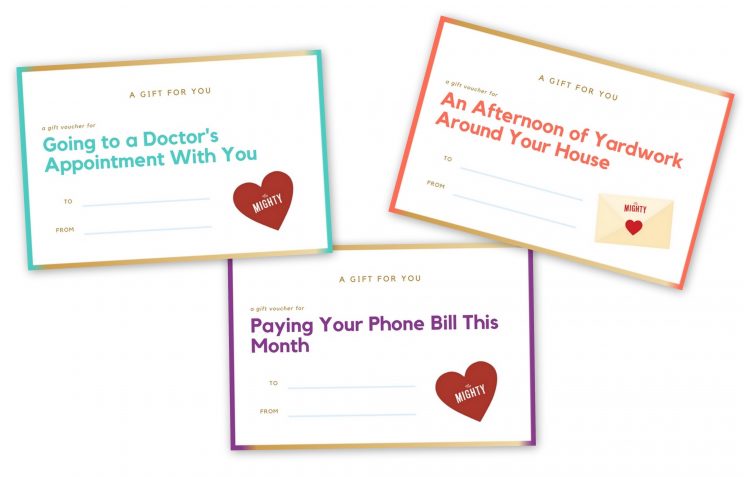 It can be incredibly frustrating for those with chronic illness to spend all day at home but be physically unable to do household chores such as cleaning or cooking. Although it may not seem like the most exciting gift, offering to mow your friend's lawn or take their dog for a walk is a meaningful gesture. You could even give them a little book of coupons they can "redeem" when they need help with a particular chore.
For me, the best gift is helping. Even something simple like fixing a meal, doing a sink load of dishes or running the vacuum can make a world of difference. I do not like to ask for help, after all it's my home and my responsibility, but someone caring enough to recognize that I need the help and taking the time out of their day to accomplish the task means more to me then any monetary gift ever would. — Susan M.
For more coupon ideas, check out 16 Coupons to Give a Chronically Ill Friend.
14. Handwritten Letters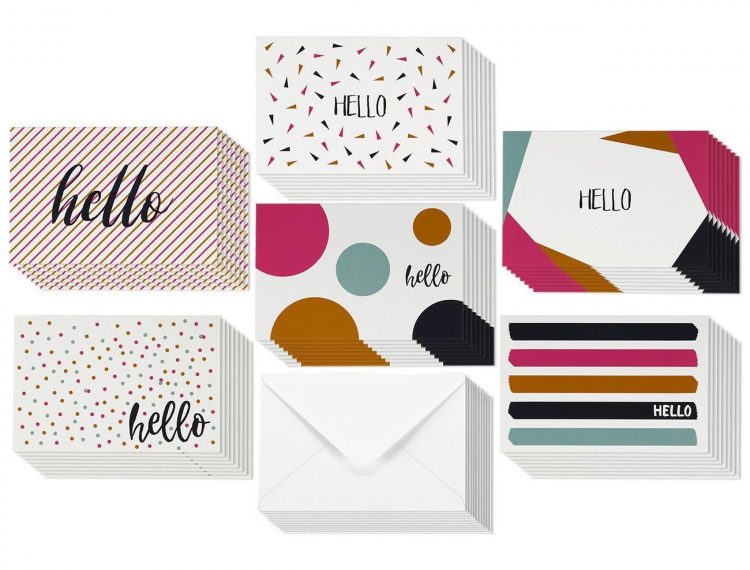 While texting and social media certainly have their perks, there's nothing quite like receiving a handwritten note through snail mail. It's a great way to cheer someone up and remind them how much you love having them in your life. A physical letter can also be put on display as a little pick-me-up — so bonus points if you use a decorative card or some pretty stationary!
I like people to send me cards, letters and little things in the mail that let me know they're thinking of me. Acknowledgement is awesome, and mail is double awesome. — Crystal R.
Buy the stationery above for $12.99 from Amazon.
15. Foot Spa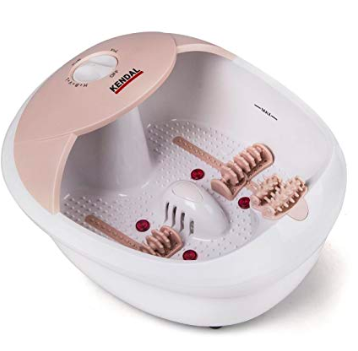 Relaxing with a foot spa can certainly be luxurious, but for those with chronic pain, it may also help relax and soothe aching muscles in the feet. Recommended by Mighty community member Ashleigh Carrasco, a foot spa is something that can easily be used sitting down, and many provide massage and acupressure to sensitive areas in the feet.
Buy the foot spa above for $56.98 from Amazon.
16. Comfortable Bedding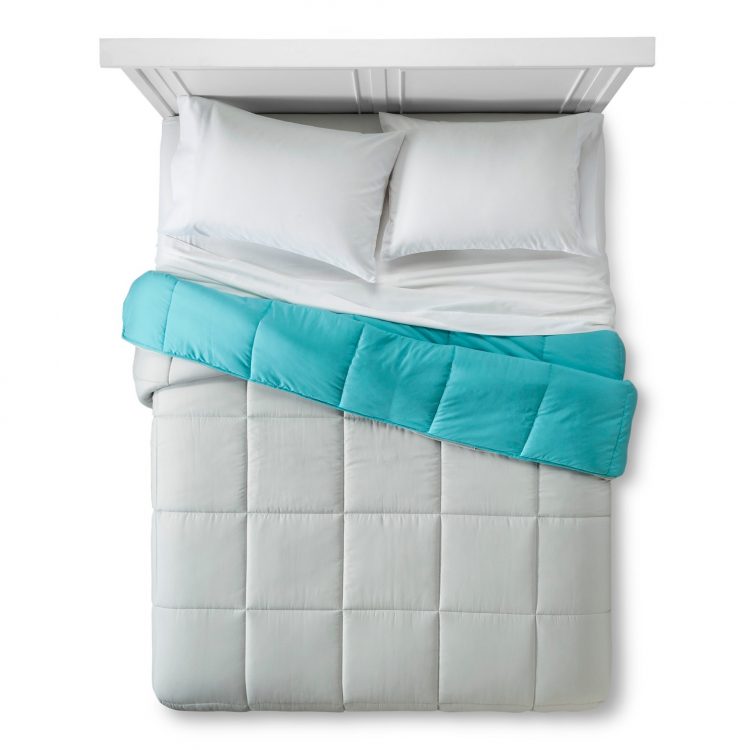 If your loved one is often stuck in bed due to illness, it becomes even more important for them to have comfortable bedding that doesn't exacerbate their pain or other symptoms. Similar to a new set of pajamas or a robe, a new comforter, pillow case or set of sheets could make a huge difference in their day.
I would love a new comforter or quilt (I've had my eye on a couple in particular) since mine is pretty worn out. — Christine C.

[I would like a] new bed to allow my body a gentle spot to lie on whilst sore and a new comforter to exactly be as the name says – 'comforter.' — Ina L.
Buy a cozy comforter for $46.92 from Amazon.
For more recommendations from our community, check out 16 Types of Bedding That Help People With Chronic Pain Sleep Better.
17. Food Delivery Service Subscription

Though grocery shopping may be a routine part of the week for many, it can be a daunting and exhausting task for those with chronic illness. But being unable to make a trip to the grocery store shouldn't limit someone's access to fresh, nutritious food. (A person can only eat so many frozen meals!) Paying for a subscription to a service that delivers fresh groceries to your loved one's door would be a huge help — and a good way to ensure they're getting the sustenance their body needs.
Food delivery according to diet. Using Sun Basket or Thrive Market or Amazon Fresh is expensive but helps so much because we are so tired and need these foods to live. — Genevieve G.

A meal plan subscription or delivery pass for Fresh Direct so the person can have groceries delivered if they can't make it to the store. — Jill F.
Buy a gift subscription for a food delivery service from Sun Basket (starts at $60) or Fresh Direct (starts at $20).
18. Wedge Pillow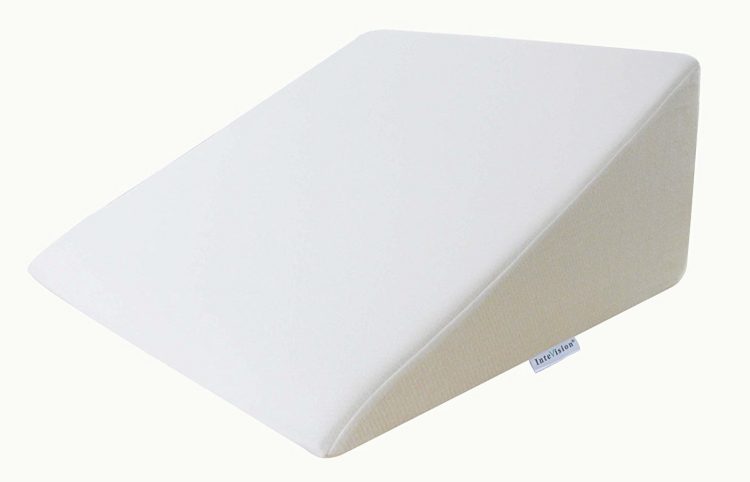 Wedge pillows are often known for helping those with acid reflux, but they can also provide some solid support and help keep your loved one propped up in bed. They can be used in combination with a lap desk or other accessories to make time in bed more enjoyable.
Wedge pillow for elevation and helping support. — Cynthia P.

Something I don't have but would love is a mattress wedge. — Sarah L.
Buy the wedge pillow above for $55.68 from Amazon.
19. Heated Blanket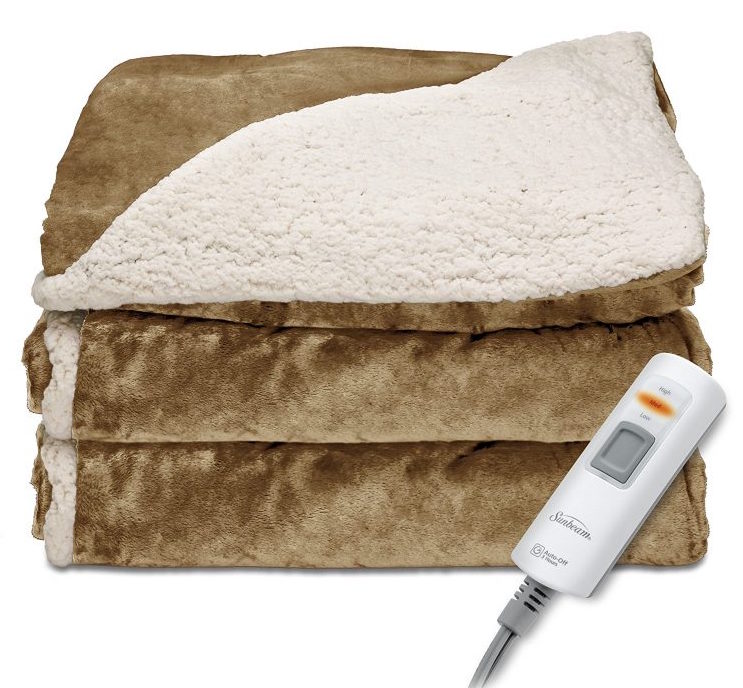 Curling up with a soft, cozy blanket is one of the best feelings — especially when it's cold outside. An electric blanket will keep your loved one extra warm, and the heat may help relieve some of their aches and pains and reduce cold-related flare-ups.
Electric blanket. Cold hurts my joints and when I get chilled it can take hours to really warm back up. — Kayla H.

In a weird way, a super soft blanket to cuddle with can be a best friend on a bad day. — Lisa A.
Buy the heated blanket above for $47.16 from Amazon.
For more recommendations from our community, check out 13 Cozy Blankets to Cuddle Up With This Winter.
20. Overbed Table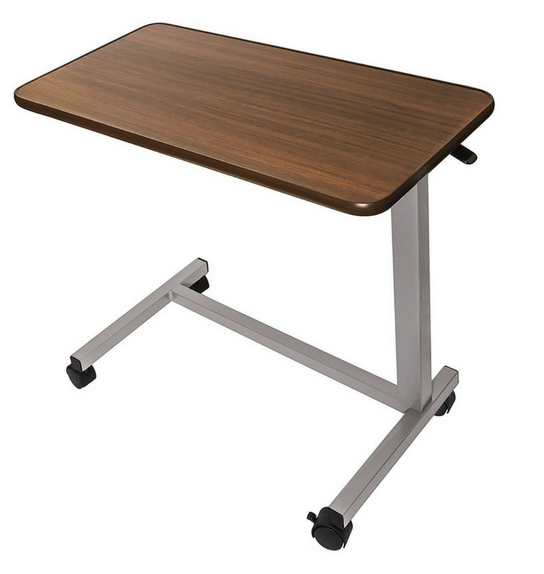 A table that sticks out over your bed can be super useful for keeping your phone, medications, water, snacks, books or other essentials within arm's reach. It's also a great place to prop up a laptop or tablet for watching movies! And it's a more stable alternative to the lap desk.
My overbed (hospital type) table holds my coffee, water, snacks, meds and other things I may need. — Lea S.M.
Buy the overbed table above for $53.23 from Amazon.
21. Adjustable Bed and Mattress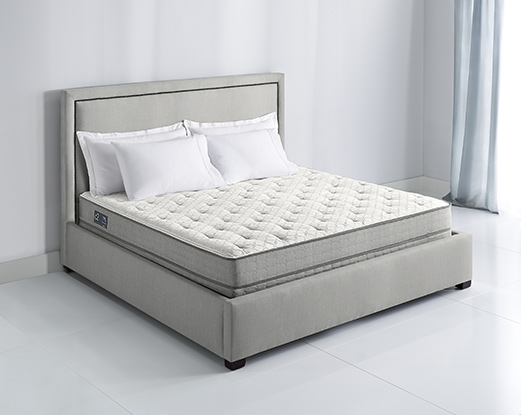 Though it's certainly a pricey gift, adjustable beds can be incredibly beneficial for those with chronic illness. The remote-controlled ones allow you to raise or lower your head and/or feet with the push of a button, making it much easier to get comfortable and accommodate your pain or other symptoms.
Adjustable bed and mattress. That would help immensely. It would improve my quality of life so much. All the other things I have handled at this time, but comfort and support while in bed is invaluable to recovery time and just sleep in general. — Niki M.

An adjustable bed so I can sit up and read or watch TV without hurting my neck. — Jan C.
Buy the adjustable bed frame and mattress above starting at $899 from Sleep Number. Buy a lower-cost adjustable bed frame for $359.62 from Amazon.
For more recommendations from our community, check out 16 Mattresses That Help People With Chronic Pain Sleep Better.
22. Subscription to a Streaming Service

When illness keeps you stuck at home and feeling lousy, sometimes one of the best distractions is getting absorbed in a new TV series. A subscription to a streaming service would give your loved one a brand new array of options, and there are many options to choose from to switch up their viewing experience.
A streaming service subscription for HBO or one of the fancier channels would be nice for days I am stuck in bed. I feel like I shouldn't pay for it because I already have Netflix, but once you've run through everything that interests you (and that happens quickly when you're sick a lot), would be nice to see something new without feeling guilty about the extra expense. — Brittany B.M.
Buy a gift subscription for a streaming service from HBO (starts at $14.99/month), Netflix (starts at $8.99/month) or Showtime (starts at $8.99/month).
23. Gift Cards for Art and Craft Supplies

If your friend is crafty (or if they're looking for a new hobby!), a gift card to a craft supply store gives them the freedom to embark on a new project and select their own materials. Craft supplies can be purchased online and delivered right to their home. With lap desks and wedge pillows, your loved one will be creating new things in no time.
I love getting craft supplies. I'm always creating something from my bed. — Alison T.

Gift card to local book or craft store. I say a gift card because I have hundreds of books and sometimes people don't want to sort through a list of titles. Craft stuff, because I'm constantly working on different project but I know which ones are the 'right' ones that I want to use for a particular project. — Catherine S.
Buy a gift card for craft supplies from JOANN or Hobby Lobby.
24. iPad Mini
If your loved one likes to play games, watch movies or read e-books, an iPad Mini lets them do it all while still being small and portable. Though it's a more expensive investment up front, it will provide your friend access to an entire suite of ways to connect with the world, including face-timing you.
If I didn't have an iPad Mini, I'd want one. It's the perfect book-sized object you can lay in bed with to read comics and books, or shop online mindlessly and never buy anything — it's great. — Janice O.
Buy the iPad Mini above for $399 from Apple.
25. Gift Certificate for a Cleaning Service
Being unable to clean your home can be incredibly frustrating and stressful — especially if you're home most of the time and constantly reminded of the floors that need to be vacuumed and shelves that need to be dusted. While you could certainly offer to help out your loved one yourself (see #13!), you could also hire a maid service to do some cleaning in your friend's home every so often, allowing them to rest and heal in a fresh and clean environment.
A cleaning service for those days where you just can't get out of bed but the house needs some TLC. — Deanna B.

A maid and meal delivery service for at least one month. I think cooking and cleaning can be some of the hardest and most disheartening things to not be able to do. — Jessica L.
Buy a gift certificate to a cleaning service from Molly Maid (rate estimates available here).
26. Insulated Tumbler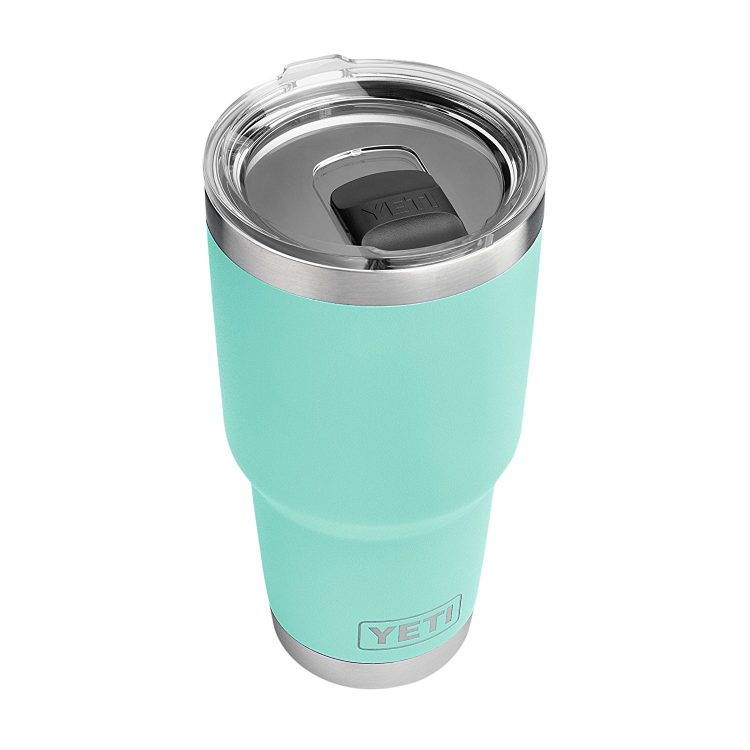 If your loved one is fatigued or has difficulty with mobility, getting up to microwave a hot beverage or add ice cubes to a drink isn't always doable. A large, insulated tumbler will hold a lot of liquid (at an ideal temperature) to keep them hydrated with minimum trips to the kitchen.
A bottle or container that keeps liquids hot or cold for long periods of time, like a Yeti. — Tia W.
Buy the tumbler above for $34.95 from Amazon.
At the end of the day, when you're shopping for a loved one, follow your instincts about the person you love. What will make them feel less alone at home or in bed, serve as a reminder that people care, or remind them of everything they love? And don't forget, sometimes it may be just your presence.
"The most important thing to remember is that gifts are not one-size-fits-all and really depend on that person's likes, needs, restrictions and preferences," Dr. Sinvani said, adding:
For some people a favorite food is something they long for, for others it can be a good book, or painting. Sometimes the best gift is actually you. Spending time with those who are home- or bed-bound is priceless.
Originally published: November 28, 2017