Why Rita Farr on 'Doom Patrol' Is Groundbreaking for the Chronic Illness Community
---
There are so many things to love about HBO's take on "Doom Patrol" member Rita Farr (aka Elasti-Girl): her gloriously retro 1950s clothing, hair, and makeup; her status as an active character who, despite her struggles with anxiety, grows as a person and starts taking on a leadership role (especially in Season 2); and her complex, fully-developed, flaw-filled backstory*, which serves as the source of her compassion for others — even difficult characters like The Chief. But the thing I love most about Rita is likely to go unnoticed by healthy, able-bodied viewers: to my knowledge, she's the only superhero on television living with a chronic illness.
Illness of any kind, chronic or otherwise, is exceedingly rare in the world of superheroes. It's often considered antithetical to their very nature. Godlike, superhuman beings don't get sick. Or, if they do, it's temporary and part of how their superpowers work — like how Superman experiences a variety of muscular weakness, pain and anaphylactic-like symptoms in the presence of green Kryptonite. Three notable exceptions to this rule are Mar-Vell (Captain Marvel), Clark Kent (All-Star Superman), and Dr. Jane Foster (Thor), all of whom develop and eventually die from cancer.
I cannot and will not begin to speculate about whether it is more difficult to represent terminal illnesses or chronic illnesses. I will say, however, that it's important to recognize that each of these experiences are different, which is why it's important for comic and TV writers to create more characters that represent these experiences accurately and without stigma. Eric Nierstedt elaborates on this need in his article Superhero Sickness: Why Showing Disease in Comics Matters:
"Readers gain new understanding from seeing their heroes deal with disease, but that's not all they see. Jane Foster knows that she is dying, and that being Thor is speeding up the process. Yet she has no hesitation in swinging the hammer and saving lives…Why do we read comics that show us people dealing with disease, hardship, and even their own mortality? Because comics show us the people we wish we could be."
Rita, like all of the members of the Doom Patrol, has been forever altered by the mysterious accident that gave her super "powers." But unlike traditional heroes, who are healthy and actually benefit from their transformations, Rita — just like the 54 million real-life women in the U.S. who live with chronic illness — experiences unpredictable and debilitating side effects from her condition. Rita has little, if any, real control over when her oozing blob form takes over, a powerlessness many people living with chronic illness are intimately familiar with.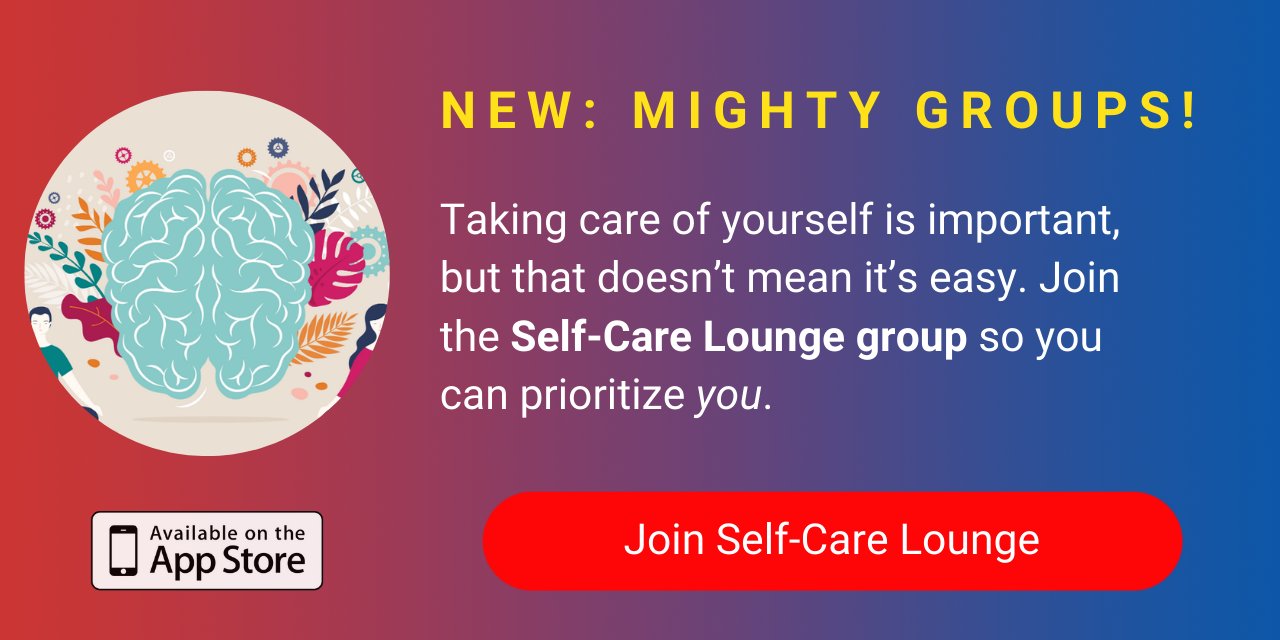 Furthermore, Rita's goop-a-rific-ness is triggered by anxiety and stress, which can exacerbate a myriad of autoimmune and connective tissue disorders, including lupus, rheumatoid arthritis, fibromyalgia, and Ehlers-Danlos syndrome**. Even her issues with food — her discussion with Vic on the road trip to Paraguay about how her diet has gotten "out of control" post-accident (Season 1, Ep. 3) — and the fact that her weight/size fluctuates dramatically directly mirrors the challenges many chronic illness patients face when dealing with complex dietary issues or side-effects from life-saving medications.
However, there is far more to Rita Farr than just her struggles. What makes Rita a particularly powerful and positive example of a superhero living with chronic illness is how she eventually faces and works to overcome her own internalized ableism. In the first episode of Season 1, there's a particularly uncomfortable scene in which a highly privileged and white Rita demands that a Black, disabled cameraman be fired because she's repulsed by the sight of his severed arm. Aside from smacking of colonialism and racism, this moment also reveals Rita's intense ableism. Her accidental transformation into a monstrous, gelatinous blob just a few days later is a classic example of ironic hell. Initially, Rita frequently refers to her condition as "hideous" and "disgusting;" when Larry feels guilty after running from Rita in her altered form, she consoles him by saying, "I'd run from me too if I could" (Season 1, Ep. 2).
But Rita doesn't stay there, wallowing in a pit of self-pity and despair. Instead, as the season progresses, she is forced to face her internalized ableism head-on. After an encounter with her former lover, Steve Dayton, she acknowledges that she was "a monster long before the accident." She acknowledges her mistakes, and instead of loathing her atypical and unpredictable body, decides to be the best "pile of goo" she can be.
Rita's decision mirrors the choice many spoonies must face daily: will we dissolve into a puddle of sorrow, anxiety and self-loathing because of our condition? Or will we embrace the "new" us — our post-health, chronically-ill selves — and do the best we can?
Rita's representation isn't perfect; then again, neither is she. This is why, as a chronically ill person, seeing Rita struggle, fail and try again means so much to me. I can only hope as I lie on my couch, with a heating pad and pain medication in front of the TV, that Rita is just the first of many superheroes that finally represent women like me.
—–
* In her earlier iterations, Rita was often depicted as a passive, damsel-esque character trapped in an abusive relationship with Steve Dayton (AKA Mento). To say that her portrayal was sexist and problematic would be an understatement.
** Autoimmune illnesses and connective tissue diseases also disproportionately affect women.
Originally published: August 15, 2020