Surgery Saved My Life, But It's Not a Cure
---
In the life of someone with Ehlers-Danlos syndrome (EDS), it's rare to ever just have one specific treatment or surgery. In my case I actually had multiple surgeries before learning about my EDS diagnosis or what was causing my debilitating abdominal/pelvic pain and digestive issues. Once I learned about the multiple vascular compressions and that they are also linked to my EDS, I knew I was more at risk, especially with organ damage or failure if I didn't address them with surgery. Unfortunately since MALS (median arcuate ligament syndrome), SMAS (superior mesenteric artery syndrome), NCS (nutcracker compression syndrome), MTS (may-thurner syndrome) and PCS (pelvic congestion syndrome) are even more rare than EDS, finding a surgery or surgeon was another journey in itself. When I continued losing weight from not being able to eat and drink without pain, became bedridden because of my abdominal/pelvic pain, and then started vomiting and having constant kidney stones, I knew we were desperate and had to do something soon.
• What is Ehlers-Danlos Syndrome?
• What Are Common Ehlers-Danlos Syndrome Symptoms?
That something was traveling to Germany during COVID to specialists who understand these conditions and the connection to EDS. With the help of crowdfunding for the cost of the trip and surgery (since there was no way insurance would cover without being in the US), not only did I make it there and get answers and diagnoses that took over 20 years to get, but I had surgery at just the right time. My duodenum had actually stopped functioning, I was having trouble urinating and my left kidney was dropping and getting zero blood flow when I would stand because my renal vein and superior mesenteric artery were completely pancaked. It's been a long and slow recovery, but I'm now about to hit my surgervisery milestone. I'm not just able to eat and drink again, I don't have the severe and unbearable abdominal/pelvic pain or symptoms that I accepted would be my reality for the rest of my life.
Being able to do things like playing with my two young daughters and helping my husband clean the house or fix meals, I'm so incredibly grateful for. But at the same time, others who aren't familiar with EDS have a hard time understanding that although I had a surgery that saved my life, it wasn't a surgery that would cure me of chronic illness or pain. EDS affects each individual differently, but those of us that have it, all know connective tissue is in everything throughout your body. I've gone to war and won one battle, but it doesn't mean I don't have others currently like POTS (postural orthostatic tachycardia syndrome) or MCAS (mast cell activation syndrome), or that I won't continue having others arise. The difference now is I know the enemy I'm up against. I have confidence in myself that I continued fighting despite disbelief and misdiagnoses for years. I've met some wonderful and knowledgeable doctors that are now on my team, so I'm not alone. And most importantly I'm creating awareness, change and a path for my daughters who are starting to go through this journey.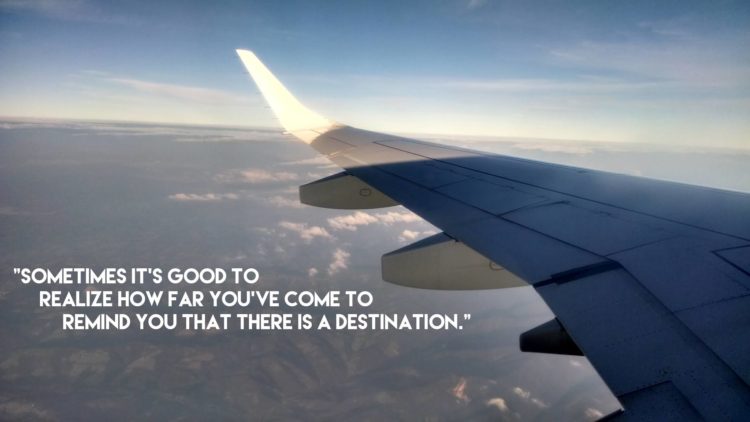 I know family and friends may be confused that my surgery was successful when I still need a cane or wheelchair some days, still have to cancel plans last minute or can't attend a social gathering, still have food intolerances and still talk about my health. Unfortunately EDS is here to stay, but it just gives me the opportunity to share with everyone I know or come across what I and others are experiencing. I've learned to adapt and be proactive with my health. I can no longer pretend I'm a "normal," functioning human being because it was doing me an injustice and also an injustice to everyone who lives with this disease. It's OK to rest, it's OK to save up my spoons, it's OK to admit there are days I will have to stay in bed all day, it's OK to take care of my body. But the difference is I celebrate every day I'm still here, celebrate that I have answers and proof of my symptoms and pain, celebrate everything I can do and each moment I get to be a part of, and celebrate that we can still have hope and live despite those obstacles.
Photo by sebastiaan stam on Unsplash
Originally published: May 26, 2021