Accepting That Healing Is Not Linear in My Life With Chronic Illness
---
One of the hardest parts of chronic illness is that most of the time, you would never know it by looking at someone.
In 2017, I arrived at back at WashU for my sophomore year fresh off of a tonsillectomy. I had complications from the surgery, so I was still healing as classes started up. I arrived on campus, and it was like a switch flipped. I wasn't excited to see any of the friends I hadn't seen all summer. My dorm was above the dining hall, and suddenly I was terrified to go downstairs.
This was the start of Lyme capitalizing on my weakened state and it never let up. I just didn't know its name yet. Instead, I thought I had developed severe anxiety, nightly panic attacks and thoughts of self-harm overnight. This year was the hardest of my life, and it only continued to get worse. After making a choice to transfer schools, I spent the summer in deep depression and with fatigue I couldn't shake. Reading an Excel sheet gave me a headache and trying to work for a full day was impossible. I found myself falling asleep at my desk more times than I can count.
However, after continuous research that my family and I hoped could out-pace my declining health, we found an answer: Lyme disease. I'd most likely had it for a long time. After endless regiments of antibiotics, supplements I struggled to keep down, and IV antibiotics, my symptoms (some of which I didn't even recognize weren't normal) started to subside. This isn't a post to explain how I got sick or to write out a chronology (I'll write that later). Instead, this is to show that despite what was a long and tedious treatment process, I made an improvement. That should give us all hope. But I also want to explain something that hit me hard this week. Healing is not linear. While I thought I had beaten the concentration lapses, extreme fatigue, and depression, turns out, I didn't. At least not yet. Two steps forward, one step back. Apparently, that's supposed to make me feel better.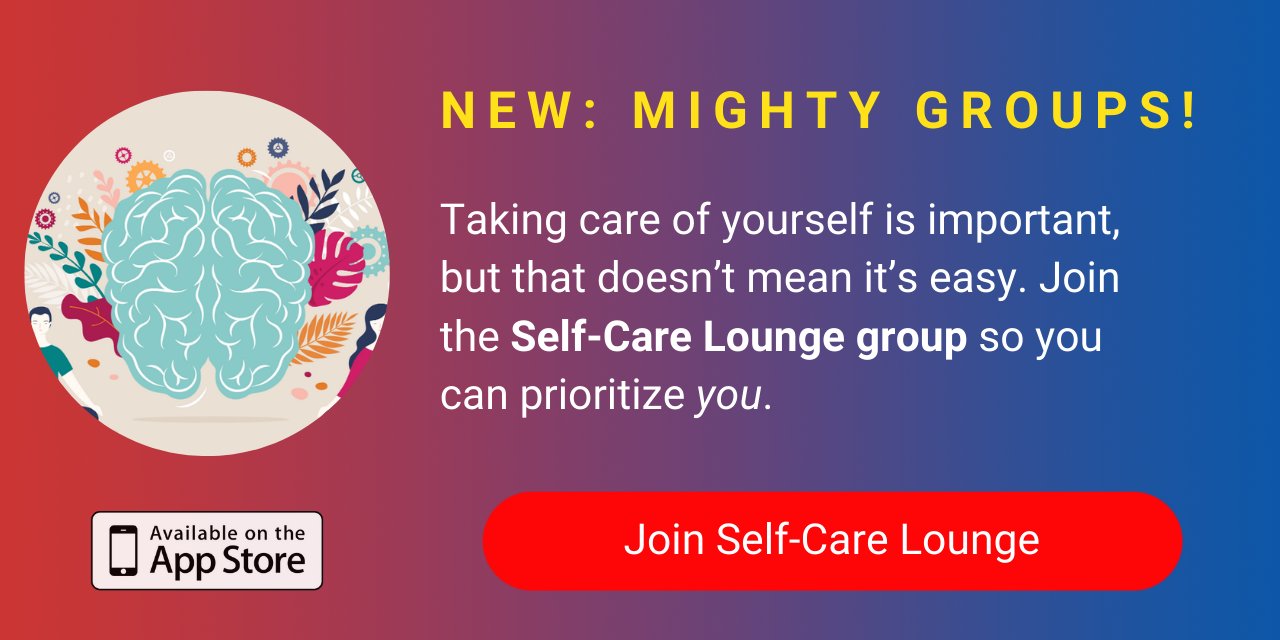 I know many of those who are sick can probably relate to backslide. Once you've cleared a hurdle, it pops back up again. This is the first time I've experienced this significant of a setback. Last week, I woke up each day and felt a familiar weight in my body and my mind. A feeling I know very well, one I spent the better part of the last year and a half doing treatment to eradicate. But it was as if a switch flipped. My body was transported back to 2017, and I wasn't ready for it. It scared me more than I can express. Scenes of what another three years back in the hell of the disease flashed in my mind.
How do we cope with the inevitable backslide? Not just when it happens, but the constant worry that it will. It's not irrational or letting fear control our lives because we know it's a realistic reality. How do we plan for our futures with that looming over our heads? I don't have any magic answers, so sorry if that's what you were all hoping for. It's what I've been hoping for too. With this new resurgence of Lyme symptoms, I need to confront this idea before I let it crush me. How do I live my life knowing it could change at any minute?
I put one foot in front of the other on bad days because that is truly all I can manage, but on the good (well… better) days, I look to find gratitude in what I can do, even if it's my unique ability to watch the same basketball game four times in one day. When I have the mental strength and capacity to do so, I will choose to look for the good because it's there. No matter how hard it might be to find. It can be the simplest pleasure — the beauty of a sunset, perhaps. If I don't do this, my bad days look a lot worse and my good days turn into bad ones. Now, I'm still working on this because there are many days that I give into the doubt and fatigue telling me that my energy is better spent elsewhere. That my effort will be in vain. If this week I try one more time than last week, then I won. Small goal setting is now my chronic illness mantra. Try it, it might actually make you feel accomplished.
It is hard to know that if this setback turns into a massive flare, I'll still look like the same girl on the outside. No one will know, unless I tell them and share my story, my pain, my heartache and my struggles. I guess that why I'm sharing this. I hope it can make your bad days a little more relatable and a little less lonely.
This story originally appeared on Maddy Meets Lyme.
Getty image by Prostock-Studio.