Those of Us With Mental Illness Deserve Love and Acceptance, Too
---
To make myself clear, this story highlights my own personal experiences with some of the folks I encountered in religious circles at my university. I know there are plenty of folks who have benefited from the emotional support from both the religious community and the doctrine, and I have no intention of demonizing these folks and their beliefs.
I transferred to a new university at the beginning of my junior year in my undergraduate education. Needless to say, this transition was not nearly as smooth as the vision I had in mind. I was determined to have stronger, more authentic relationships in my life, which was something I had been craving once the newfound freedom of college lost its excitement. A well-trusted individual informed me of an on-campus church, which led me to attend a service and eventually become part of an off-campus "team." This team was a group of tight-knit individuals who would help each other grow in their relationship with God, study the Bible and attend various events together. I was both elated and relieved to have found a community in this school of 60,000 plus students, and eager to cultivate supportive relationships. I'd love to say that my dreams of gaining true brothers and sisters came true; however, the experiences I will share led me to ultimately leave this community. I remain close to a few of these folks today who share my anguish as a result of the behavior of some community members.
During our group meetings, one person was selected from the group to share their story of walking alongside God. I was in awe of the vulnerability and bravery of my teammates. Once I had the opportunity to share my story, I revealed the parts of myself that were painful to face. I shared that I was a victim of sexual assault and bullying. I shared that my asthma nearly took my life as a child, and how these trials impacted my perception and relationship with God. In response to my story, one of the group members called me "entitled." At the time, I brushed it off with blind acceptance. I had not realized that years later, it would be seared into my memory, causing me warm washes of anxiety and shame. It was a reminder there were signs early on signaling that this community was not a safe space for me.
The following year, I agreed to live in an off-campus house with four women who attended this church. Meanwhile, I was dating someone (who is now my fiancee) who was not of the same faith as me. I did not think there was anything wrong with this pairing; however, a couple of my housemates felt differently about my choices. After contemplating the choices I made, I became overwhelmed with anxiety that my boyfriend would be condemned to hell, and that my own mind and heart were betraying me. How was it that this man who did not share my faith behaved more benevolently than the women who were supposed to be my "sisters?" The situation in our apartment continued to worsen because I was not practicing abstinence with my boyfriend. At this point, my anxiety levels were through the roof, the emotions tied to the trauma of being bullied for having been sexually assaulted in the past was flooding back to me, and my bipolar II diagnosis was coming to light.
At the tail end of our lease, one of the women finally chose to come forward and tell me how she had been feeling about me and my choices for the entire year. She explained to me that everyone has anxiety and depression, and she had a hard time understanding why mine was affecting me to this extent. She told me that other women in the house were extraordinarily uncomfortable with my choice to be sexually active, and that "the Devil's got me." She told me she and the other housemates were looking forward to leaving this apartment, and I could only think the implication was that my presence was too much for everyone else.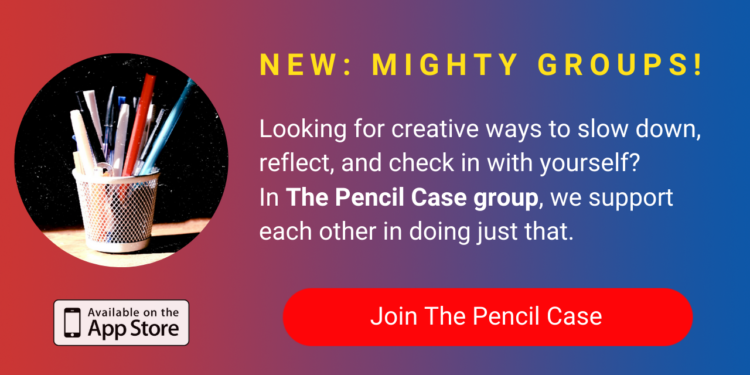 Unfortunately, these experiences were all the proof I needed to see that this space was unsafe for someone like me. It's a shame that my story is not unique because social support is extraordinarily beneficial to folks with mental illness. I think communities that tout this promise of vulnerability and emotional closeness have the potential to be truly healing to people like me.
People with bipolar disorder may struggle with substance abuse, addiction, experience hypersexuality and occasionally lash out on those we love, to name a few of the symptoms. I cringe that there are people out there holding empty promises while causing this level of harm to people at their most vulnerable state and at a point where they need love the most. I cannot accept these worn out ideas of enforcing how others are supposed to be. To my friends who have similar experiences: I see you and I hear you. We deserve better, and we are intrinsically worthy of love and acceptance.
I dream of a space where we can love first and ask questions later, and I'm grateful to the communities providing that level of compassion to their community members who may struggle with these things. I believe these spaces are just as important to neurodivergent folks as they are to those who are not, and I believe we have the responsibility to rewrite this narrative. A culture of shaming others is sure to collapse. In the words of Bill Bennot, "How we walk with the broken speaks louder than how we sit with the great."