4 Powerful Lessons for Abuse Survivors at the Holidays
---
Editor's Note
If you experience suicidal thoughts, the following post could be potentially triggering. You can contact the Crisis Text Line by texting "START" to 741741.
Merry Christmas. Yes, it is that time of the year again. The holidays, a time in which you see these happy and loving families everywhere. Sitcoms show compassionate humans who smile at one another while gathering over the holidays.
Everyone else looks so goddamn joyful and peaceful at home. Yet, you are anxious to the core because of the horrors that await you.
Your life is far from being this holly jolly Christmas sitcom. Your holidays are toxic family structures that manifest in an abusive feast of gaslighting and smiling at the people who gave your therapist a job.
What Valentine's Day is for singles, Christmas is for children of toxic and dysfunctional homes. Except that it's more accepted to be single than to abandon your family during the holidays. That's unacceptable. At least that's what you, me and many others are thinking.
But do you have to visit this abusive environment that causes nothing but pain and trauma?
You Are Not Alone
Hammering something like "I don't want to go home for Christmas" or "I hate coming home" into a search engine feels hauntingly evil. Trust me, been there, done that. Thoughts about staying away from home make us feel like ungrateful, broken or generally horrible people. But don't believe everything you imagine. There is nothing wrong with you.
Why should you feel any different towards the people that cause so much stress in your life? I have not seen my father in years now, and I have never been better!
Why I Am Avoiding Home
I am a survivor of childhood sexual abuse. I don't have a place to feel safe or at home. Therefore the holidays have always been rough for me. I had suicide attempts after Christmas and many lonely drunken nights.
Every year I put myself through the horrendous pain of visiting my father. Smiling in his face and pretending that everything is fine. Although everything inside me tried to pull away from him, I forced myself to show up on Christmas. Because I refused to be the outcast who spends the holidays alone.
In 2016 I tried to avoid the commitments of the holidays by suicide. Just thinking about the holidays made me have a panic attack.
In the end, I blamed myself for everything. I thought that I was the problem in the family. That I had been the failure and disgrace. Although my father is a toxic narcissist who sexually abused me as a child.
Consider that the hate and shame you feel towards yourself for avoiding the holidays might be a false belief you learned in your childhood. After everything your family has put you through, are you really the one to blame?
Common Reasons for Not Going Home
Other common reasons for staying away from home on Christmas might be:
Everyone will judge my way of life.
My family doesn't accept my sexuality.
My family pressures/threatens me to come home.
I don't feel safe or good at home.
There will be huge arguments.
I stopped drinking. No one knows about that, and I am afraid that I will start again.
There will be nothing but silence.
I have my own family/kids now and preferably spend time with them.
I'm in recovery from an eating disorder, drugs or any form of addiction. I'm afraid my family will push me over the edge again.
Whatever your reasons might be, they are valid
4 Lessons I Learned to Cope With Toxic Holidays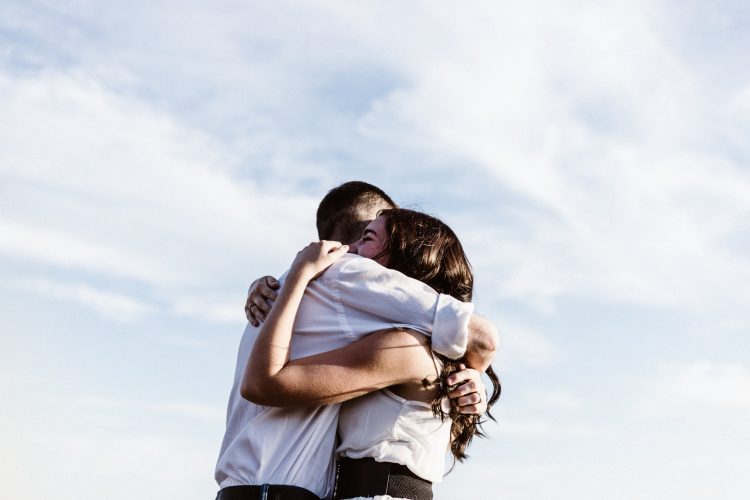 1. You don't have to be happy
Everyone seems so freaking happy on Christmas, right?
Advertisements, music and the media portray these perfect families living their best lives. Those images are so omnipresent and overwhelmingly strong that we start questioning ourselves. Why don't I want to go home for Christmas?
Most people assume the holidays are a time of peace, joy and happiness. Yet countless children and adults live in abusive and destructive houses. But images of broken homes are bad for holiday sales, so no one shows it. Therefore, you feel alienated, isolated and alone with the shitshow you have to deal with at home.
Santa Claus isn't a magic wizard who makes all our problems disappear for the holidays. For example, Terry Crews got into a fight with his father, almost killing him with his bare hands. Yes, the same guy smiling at you on TV.
Many people fight demons at home, but hardly anyone talks about it. Hence, I am deeply grateful for Terry Crews talking about his troublesome holidays. And that is why I am sharing my struggles.
It's OK that you are not happy! Whether it is in general or during holidays at home. Feeling pressured to be happy is destructive denial. No one can expect you to smile just because of the holidays.
2. You don't have to go home
First of all, no law or obligation forces you to spend the holidays at home. In addition, you are not a horrible person if you distance yourself from toxic and hurtful people. In fact, you are brave for doing so!
Nonetheless, I know it does feel crushing to spend the holidays apart from your family. So here are some obstacles and demanding thoughts I had to deal with over the years.
2.1 Crushing loneliness
During the first holiday season away from home, I sat in an empty boulder gym to distract myself from the loneliness. To be honest, I was crying alone and ashamed in the bathroom.
So if you do not go home, what do you do during the holidays? Ask a friend or your partner if you can spend the holidays at their place. People are generally open and caring during the holidays. You could even enroll in some programs to help others who during these days.
2.2 I'm not as strong as you are
Do you feel like you will never be able to escape home?
Here is an article on how I escaped my abusive father's basement in 30 days without a single penny in my bank account. Hopefully this story will inspire you.
Honestly, I am not a particularly brave person. For example, I have never been on a rollercoaster, and I'm afraid of unstructured days. Not convinced yet? I learned to tie my shoes at age 12, but that is a story for another time.
All I want you to know is that I am far away from being a superhero. If I can do it, so can you!
2.3 Other people are going through worse
Do you feel you should just get your shit together and stop crying about it? After all, there are people out there going through worse stuff, right? Wrong!
Adversity, pain and sadness are no competition. We all have the right to feel what we feel. This is not the Olympics of obstacles in which only the winner gets to cry. Acknowledge the fact that you are not feeling safe at home.
And by the way, having no safe home to return to is a pretty serious condition. In the end, your first and most essential relationships in life had been torn apart.
Nothing you just stop crying about.
To sum things up, if you feel an overwhelming obligation to go home, remember: No one can force you to spend the holidays at home. You have the choice of where you go and how you spend your time. Taking care of yourself makes you a loving and brave person, not a terrible one!
3. Christmas is nothing like the media tells you
The image of everyone being happy on Christmas is nothing but a false advertisement. They will not show the abusive uncle or relatives with alcohol problems. Holidays are not a sudden relief from all the toxicity in your family. Especially not from the years of abuse and mind games you survived.
A happy father who treats his loving kids with presents drives sales up. But there is no business showing the abuse millions of humans go through every year. Don't assume that things will change because it's Christmas. Getting your hopes up and thinking that this year will be different can be crushing and devastating.
That being said, the holidays are not doomed to be abusive and destructive. You can make a change by openly talking about it. Maybe you can address the problems at home. For example, telling your mother that you don't want to hear anything about your relationship status this year.
4. You are in control!
You are in control of pretending to be happy or be your true self. And you decide whether to go home or not. Little to nothing will change because of Christmas, but because of the actions, you take! But how do you regain your control and survive Christmas at home? You can set boundaries and talk openly about how much your family hurt you. Maybe they don't even know. Just because we mean well doesn't mean we do good. Humans are imperfect, and after all, your parents are humans. Maybe they do not realize how painful your childhood has been for you? Of course, this has limits, and I'm not telling you to forgive abuse and trauma.
Another good way is to bring some support with you back home. I am not talking about drugs or your favorite stuffed animal. You could ask a good friend to come with you or call you every day. Even if it's just the first day. An ally by your side will help you win those battles at home.
Just because you came home doesn't mean you have to stay home. You are always free to leave. For example, if someone crossed your boundaries. Or you simply can't take it anymore. You can prepare for this scenario by developing a backup plan. For example, asking a friend to stay with them if anything goes sideways. Before or while going home for the holidays, please remember: You are in control! Only you can decide if you go home or not!
You are not alone! You are not the only person on this planet who is afraid to go home.
Furthermore, I want you to know that it is OK to be not OK. The holidays can't change this fact. You don't have to pretend to like the people who abused and traumatized you.
So before thinking about going home for Christmas, remember the four lessons for toxic holidays:
You don't have to be happy (it's OK to be not OK!)
You don't have to go home (no law forces you to go home!)
Christmas is nothing like media tells you (they just want you to buy stuff!)
You are in control (your life, your choices!)
If you decide to go home, please prepare yourself. Nothing will change unless you make a change.