7 Fun Gift Ideas for Anyone Living With Mental Illness
---
'Tis the season to be very … thoughtful that is. This Christmas, Hanukkah and Kwanzaa season, what are some fabulous gifts for those who are living with mental illness? I've got you covered.
Video games are supposed to be good for your mental health, as I've reported. And the PlayStation 5 is a hot-ticket item this year. But alas, it's sold out everywhere or going for exorbitant sums of money on eBay.
My advice: pick up a Nintendo Switch instead. The games are cheerful, fun and not as violent. 
There are so many predictable presents you could give and should maybe avoid. Essential oils, bath salts, personalized yoga mats and other self-care or mindfulness items. But we who struggle with mental illness may have quite a discerning taste, and the gifts I picked are truly unique and cater to that taste. 
1. Carrie Fisher Princess Leia Devotional Candle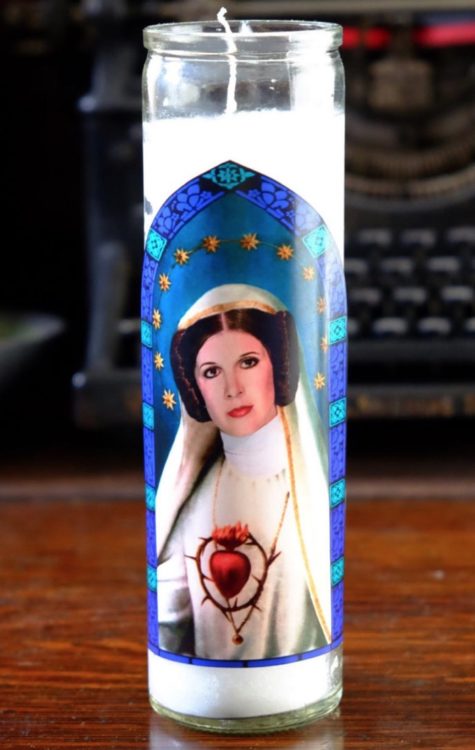 Our patron saint of bipolar disorder, Carrie Fisher — god rest her soul —appears on this Saint Leia Candle on Etsy. May the Force be with you. 
2. "You Are Beautiful" Keepsakes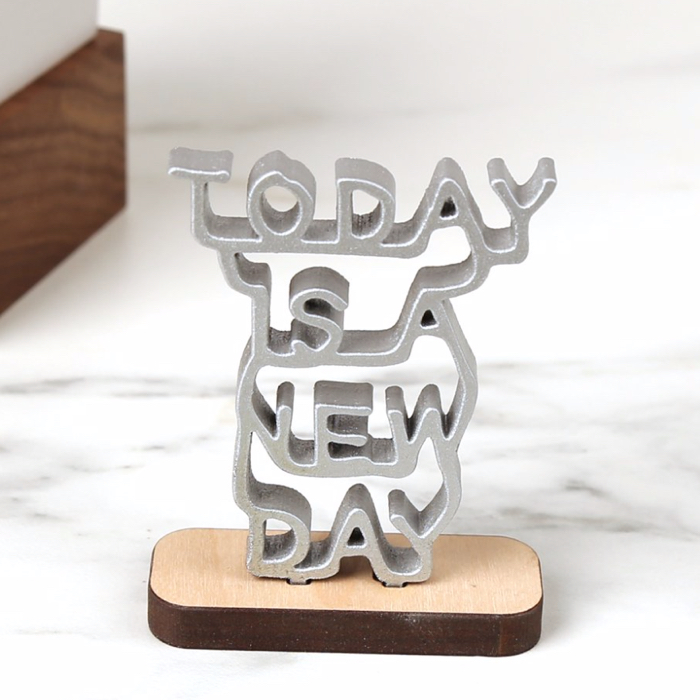 The "You Are Beautiful" campaign started out as a slogan and sticker crusade. Now, the titular stickers have been posted on all continents in the world, including Antarctica.
The Chicago-based inspirational items creator has been spreading its word since 2002 and it's a wonderful organization to support.
"You Are Beautiful is more than a little sticker, it's an idea," the movement's website says. "It's a way to brighten someone's day, a way to pat a stranger on the back, a way to remind ourselves that even when things aren't going great, it's OK."
Mini sculptures with messages like "One Day at a Time" and this "Today is a New Day" sculpture are perfect for accessorizing your loved one's desk with inspirational messages or even just to decorate their bookshelf.
3. Charity Cosmetics from Selena Gomez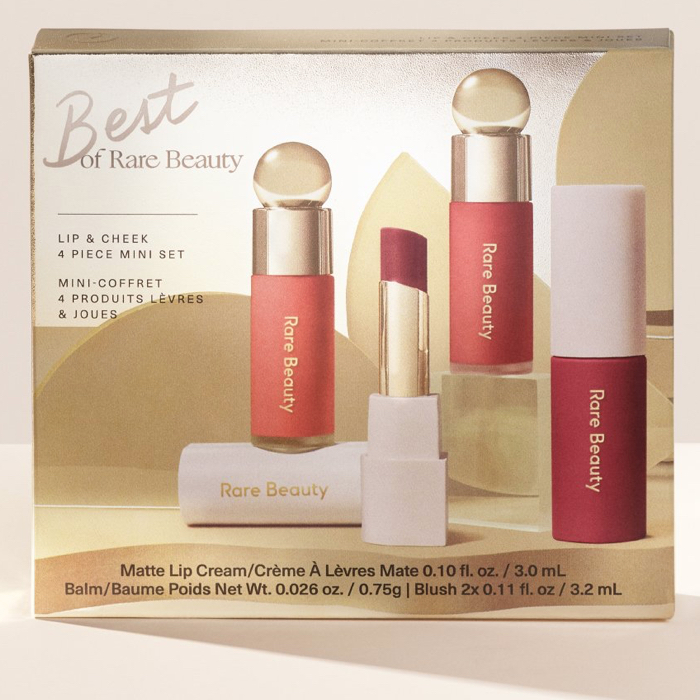 Lip and Cheek 4 Piece Mini Set from Rare Beauty.
As someone who has struggled with their mental health, singer and actress Selena Gomez is now reaching out to the mental health community through her new charity cosmetic line. One percent of the proceeds from Rare Beauty sales go to The Rare Impact Fund, which has a goal of raising $100 million over the next 10 years for mental health support.
"The Rare Impact Fund will help support the local, national, and global organizations that have a direct impact on the well-being of Rare Beauty's community, with a focus on underserved communities," her mission statement says.
You could shop the miles of aisles at Sephora, but you may as well support Selena's significant cause. Your friends, loved ones or yourself could use some luscious lips.
4. Edgar Allan Poe — Collected Works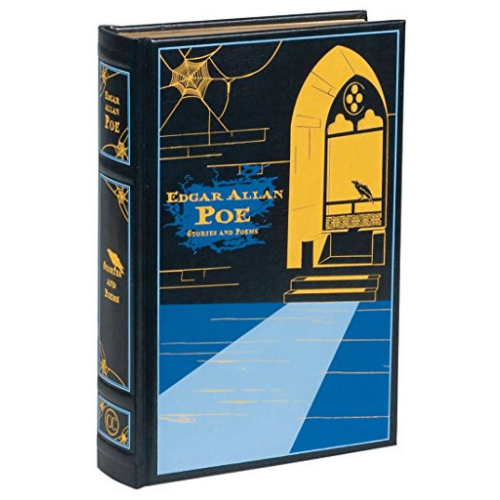 Our bipolar poet laureate Edgar Allen Poe was the epitome of the tortured artist and one of the most famous people in our ranks. This compilation of poems and stories is great for the dark-obsessed John-Q-Public on your list. Here's a sampling from Poe's famous poem, "The Raven," which appears in the book.     
"Once upon the midnight dreary, while I pondered weak and weary 

Over many a quaint and curious volume of forgotten lore —  

While I nodded, nearly napping, suddenly there came a tapping,   

As of some one gently rapping, rapping at my chamber door." 
You can't go wrong with Poe.  
5. Salvador Dalí Tarot Card Set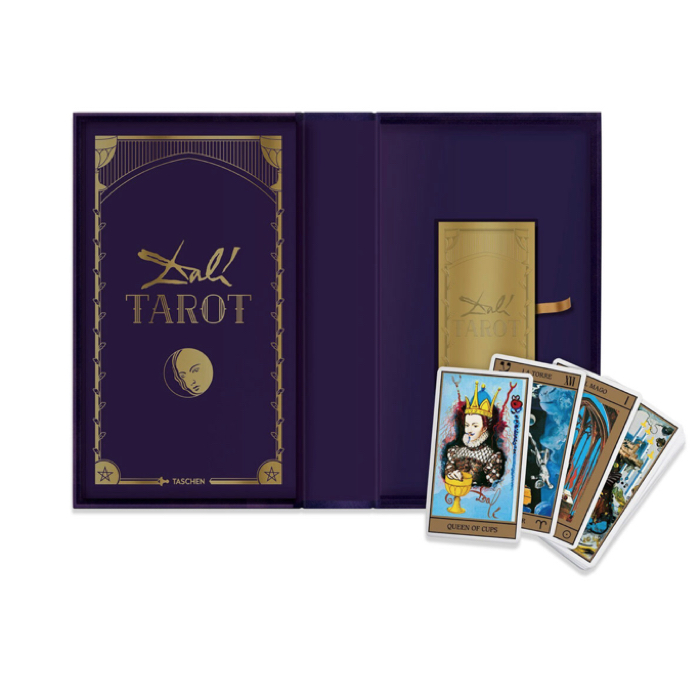 It's unclear what kind of mental illness the eccentric Spanish painter and surrealist Dalí may have had, but he was found to meet the diagnostic criteria for psychotic breaks. Rumor has it, the producer of the 1973 James Bond film "Live and Let Die" commissioned the artist to create tarot cards for the film, like this set from MoMA Design Store. 
And while we're on the subject of visual art, you can also score this slick book featuring the art of Edvard Munch, who painted "The Scream" and was suspected to have bipolar disorder. 
6. Rainbow Bath Bomb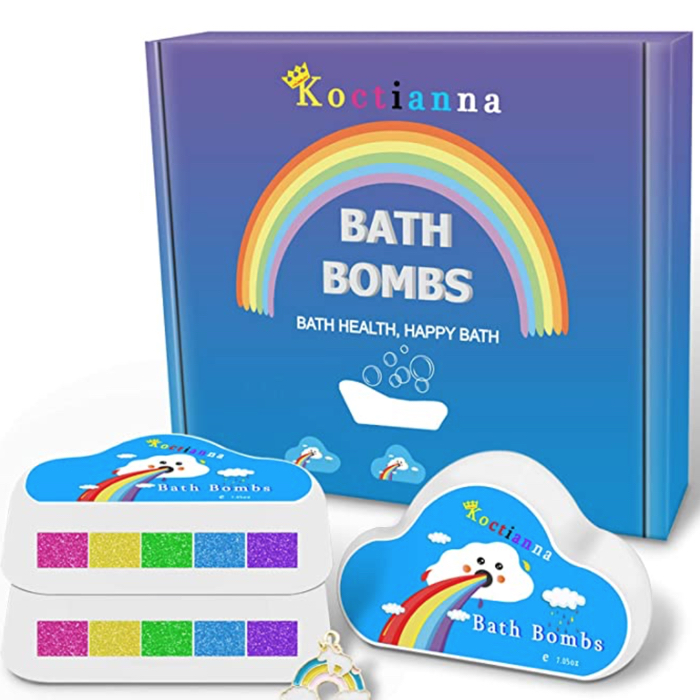 Who says bath time can't be fun when you're an adult? The rainbow bath bomb gift set from Koktiana oozes streaks of primary colors when submerged in the tub. They emanate from a cloud of soap. This is the ultimate self-care gift.
7. Book About Depression for Children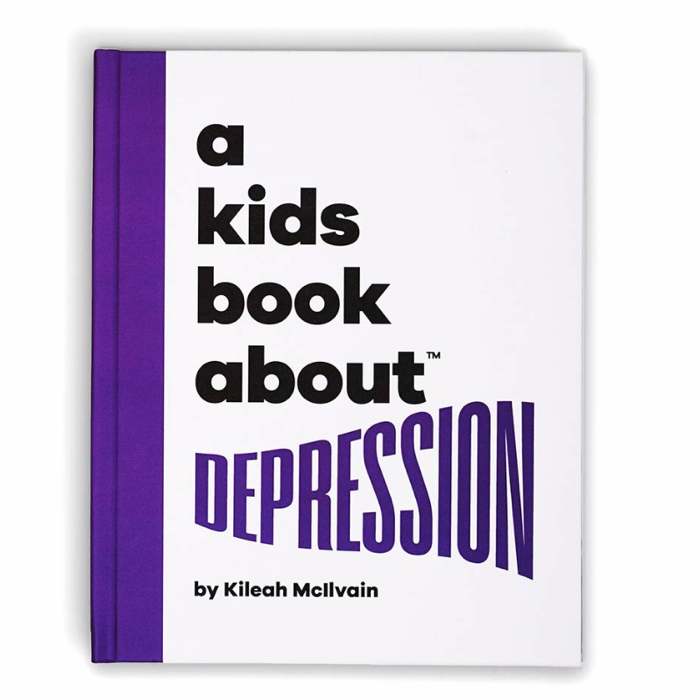 Tackling tough topics is a doozy when it comes to children. Enter the "Kids Book About" series, such as "A Kids Book About Depression." Crucial conversations abound in these books, which feature such subjects as racism and COVID-19. The books also take a dive into death, empathy, feminism, bullying, disabilities, autism, addiction, suicide, as well as the aforementioned anxiety and depression, plus a host of others.
"We create books that talk to kids — not down to them. Our books are honest and don't shy away from the most difficult aspects of each topic," the publisher's website says. "This commitment is why our kids' books are longer than most and are designed to emphasize the words and never distract from the message."
Give the gift of education and understanding this year. Your kids deserve the truth on these important topics.