It all started with her.
We knew our baby was likely to have developmental issues because of the virus (cytomegalovirus or CMV) that ravaged her tiny body in utero. Life threw us a few extra curves when our baby, Brielle, was 6 months old.
We'd just moved to the small town of Freeport, Illinois (population about 26,000). We'd just decided I wouldn't look for a job despite my Master's degree and marketing career that was just starting to get off the ground. We were living in a dingy, little apartment. We were trying to potty train our toddler, Ashley. We were overwhelmed.
Then one day, in she walked — a member of Brielle's newly appointed Early Intervention team. She was an occupational therapist (OT), the only pediatric OT in our county. 
She had a big bag slung over her shoulder filled with toys. She introduced herself as Martha, shook my hand and put her other hand on my shoulder as if she was already a dear friend. Most of all, she wore a smile. I truly needed that smile that day. But, it was her positive spirit and gentle teaching nature that set her apart.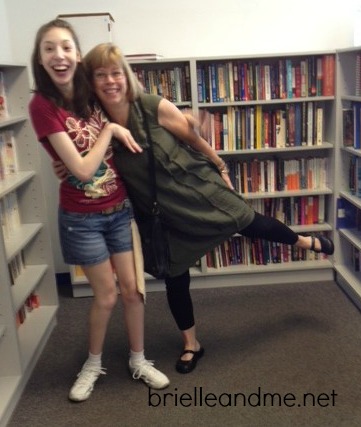 Martha knew what it took to be a good pediatric developmental therapist. And she never did the things some therapists do that bug parents.
Martha would become an integral part of our family. She would work with Brielle for the next four years, first as part of her Early Intervention team and then as her private therapist two mornings a week. She would be my greatest teacher. And she would become my friend.  
I believe it takes a village to raise a child. A special needs child is no different. The mother of a special needs child is certainly no different. Martha was (and still is) part of our village.
She taught us so many things about how to help Brielle's development, coping strategies, recognizing the positive things about being a special needs parent and gently nudging me to be the mom I would need to become for my child.
From my book, "Brielle and Me: Our Journey With Cytomegalovirus and Cerebral Palsy":
The Greatest Lesson I've Ever Learned:
Martha was pivotal in Brielle's life and in my education as well. As she moved Brielle's body this way and that, she casually kept discussions going about completely irrelevant things like the weather, local news or her daughters. As teachable moments arose, she gracefully shifted the conversation back to the task at hand. 
She was particularly talented at teaching me in a way that sunk in. Martha explained things simply and defined any jargon or acronyms she used, even if it took several times for me to remember. She also demonstrated what she was explaining by pointing things out on Brielle's body, mine or even on Ashley's from time to time. With that, Martha could more clearly explain what things we could do to get Brielle's muscles to work better. Just as important, she also taught me valuable lessons about what not to do.
"Don't help her so much," Martha counseled me one day during a therapy session at our house. "Let her fail. Let her fall down sometimes, too."
"Fall?" I questioned with alarm. Brielle was less than 2 years old and still not walking. "How can I let her fall down? She might get hurt."
"Well, don't let her get hurt," she reassured me. "Just let it surprise her. She'll learn as much from failure as she will from success. But, she won't learn anything except how to manipulate you if you always save her and do everything for her."
Her words stung. Was I really doing too much for Brielle? Was I letting this small child manipulate me?
"How many times did Ashley fall when she was learning to walk?" Martha asked.
I looked at my curly-headed preschooler who was happily playing with some toys off to the side.
"Probably hundreds," I replied, thinking of Ashley when she was our little nearly bald toddler falling time and time again on her diapered bottom before learning to walk and eventually run.
"Ashley learned from falling, from her failures. Give Brielle that experience, too. She may be trapped in her little body that doesn't work right, but underneath that, she is really no different from other children. She has to learn to do for herself just as much as she possibly can."
My initial instincts were to make things easy for Brielle. However, I learned to let my child fail, fall down and precariously maneuver objects without jumping to her rescue. Brielle learned from her failures, just like other kids, while her mom learned to let go a little, just like other moms. 
Over the years, our therapist-parent relationship blossomed into something much more. We met with several other special needs moms to do crafts together. Her daughters often babysat our girls. When we moved away when Brielle was 4 years old, Martha was the one who took us to the bus station to get to the airport. Saying goodbye to her was the only thing about moving that made me cry. We've kept in constant touch, even 14 years later. We've visited her, even staying at her home. We've met halfway. We've exchanged messages, phoned, and video chatted on some very special occasions.
Each moment we spend with Martha is precious. She just gets it.
I have thanked the pediatric OT who transformed my child and me into the women we are today so many times. But, thanks is not enough. Martha helped transform our daughter. She was my greatest teacher ever. She became my dear friend, too.
Even though Brielle grew up and her therapy experiences changed, those first experiences with Martha live on in how Brielle developed and how I learned to be a better parent.
Thank you, Martha, pediatric occupational therapist from a small town in northern Illinois. You made a huge difference in our lives and have been a blessing to us.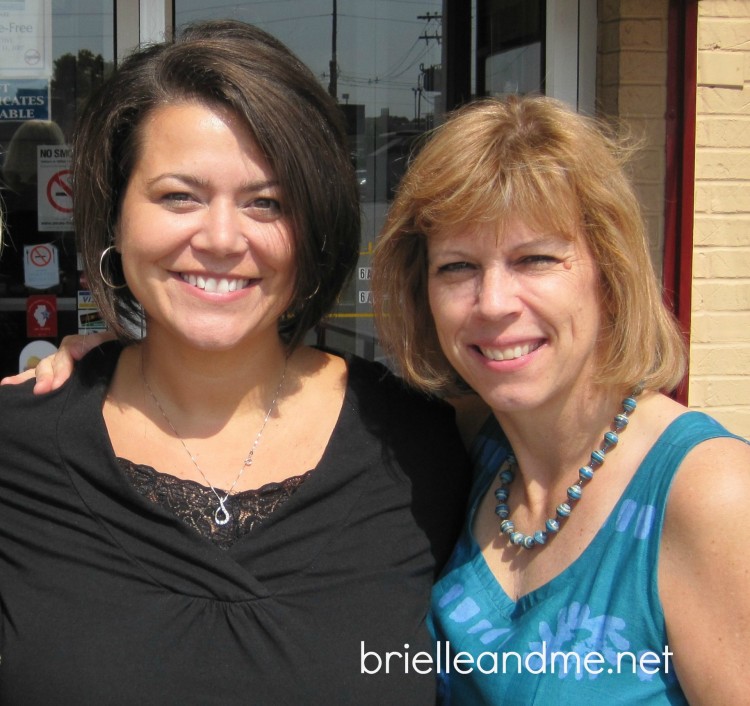 For all of November, The Mighty is celebrating the people we don't thank enough. If you'd like to participate, please submit a thank you note along with a photo and 1-2 sentence bio to community@themighty.com.
Want to end the stigma around disability? Like us on Facebook.
And sign up for what we hope will be your favorite thing to read at night.