Financial Assistance for Ostomy Products and Medical Bills
Lately, I've been reading the online media regarding the latest in health care and medical insurance. It caught my attention that most insurance companies are looking into increasing their premiums, deductibles, and out-of-pocket costs for next year. This means more families may not be able to afford coverage if they are on a fixed income or are not able to work due to serious health issues such as diabetes. Crohn's disease, stroke, cancer, etc. to name a few. So how are we supposed to pay for much-needed care to keep our symptoms under control?
Not-for-profit hospitals are required by law to offer financial assistance like uncompensated care or charity care. Eligibility is based upon certain requirements such as proof of income and residence. Other medical facilities are willing to set up payment arrangements at 0% interest.
I remember talking to one of the moderators from the local Crohn's and Colitis Foundation chapter several years ago. We discussed how medical costs were astronomical. Members and the newly diagnosed didn't know how they were going to be able to make payments for services rendered. There were others who were waiting to hear from social security disability to see if they were approved after their IBD had worsened. He informed me that the national website has provided valuable information for members. It listed a range of topics such as insurance, handling claims, as well as other programs that are used to offer assistance with medical payments. There are also two nonprofit organizations that can assist ostomy patients with donated appliances if their medical plan doesn't cover them or they are on a very limited income as the products are very expensive.
https://www.crohnscolitisfoundation.org/managing-the-cost-of-ibd/what-to-do-if-denied-coverage
https://www.crohnscolitisfoundation.org/managing-the-cost-of-ibd/patient-financial-assistance
https://www.kindredbox.org/
For those who are taking biologic treatments such as Remicade, Humira, Stelera, etc. there are options available through the drug manufacturers where eligible patients are able to pay less than what their insurance deductible and/or out-of-pocket allows.  Patients can also request  financial assistance applications which are provided by The Patient Advocacy Foundation.There are also several other resources posted on their webpage  for Covid care, treatment funds, and educational brochures. To obtain more information,  they can contact a representative Monday through Friday from 830 am – 5 pm (EST) at 1-800-532-6274.
www.patientadvocate.org/connect-with-services/case-managemen...
For people like myself who have a variety of health problems, the last thing we should have to worry about is whether or  not our insurance plan will cover the care needed fI or us to stay healthy.  It's organizations
such as Patient Advocate who truly care about those who are overwhelmed with their chronic health conditions. They are able to offer financial assistance and/or ostomy equipment so it's one less thing for patients to worry about.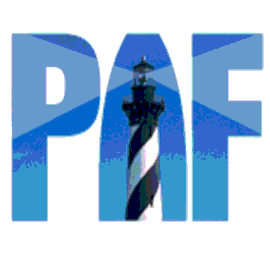 PAF Case Management - Patient Advocate Foundation