Cancer Has Never Looked So Beautiful
---
Shannon O'Hara was four months away from walking down the aisle when her family doctor called to tell her that she had lymphoma, a cancer of the immune system. The 28-year-old from Redding, Conn., had imagined the next months in her life filled with fittings and tastings, not chemotherapy sessions. She'd pictured herself wearing her mother's vintage lace veil, falling perfectly with her hair as she said, "I do" to her fiancé, Jeff. Now, she'd have to focus on staying alive. She fell to her knees and began to cry.
"It was such a shocking phone call," O'Hara told The Mighty in an email. "The whole evening is basically a blur."
In the beginning of her treatment, O'Hara planned to go far and wide to find a wig that matched what her hair had looked like. With summer approaching, she settled for head scarves — a cooler alternative — and eventually came to love mixing and matching colors and patterns. On hotter days, she switched to baseball caps or went completely bald inside until eventually she ran daily errands without covering up her head. With cancer comes forced compromises, but O'Hara never gave up on the idea that she'd be married in her mother's veil. Seamstresses at The Plumed Serpent in Westport, Conn., ensured she didn't have to — they created a lace cap to attach to the veil. O'Hara would be a bald, beautiful bride.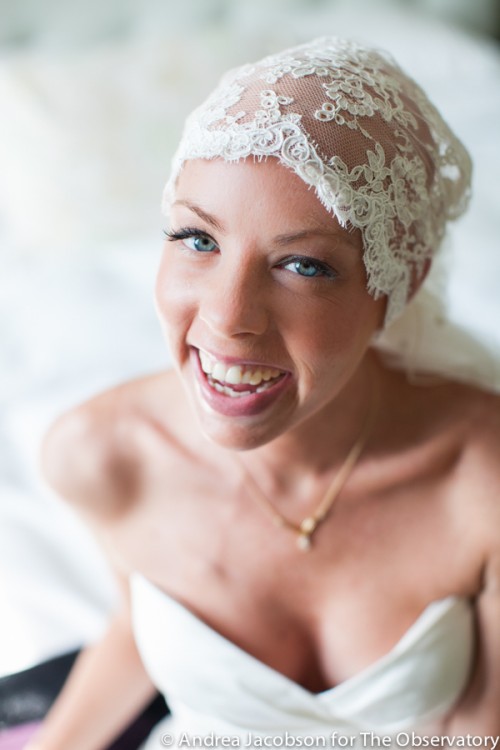 On July 13, 2013 in Washington, D.C., O'Hara had the perfect wedding.
(All photos by Andrea Jacobson for The Observatory).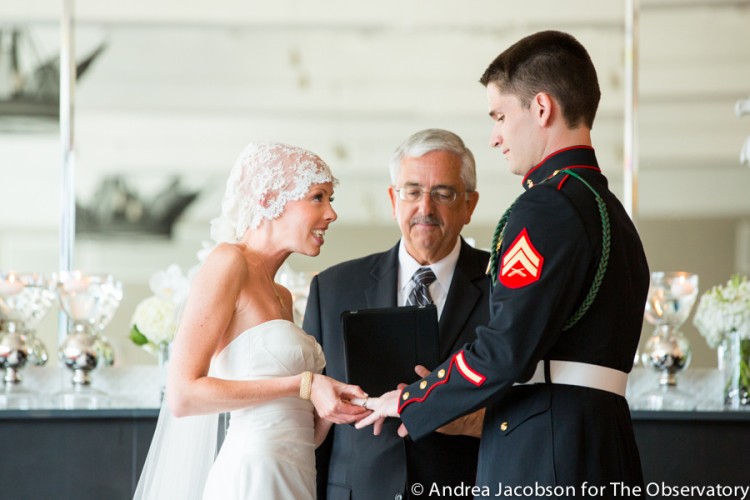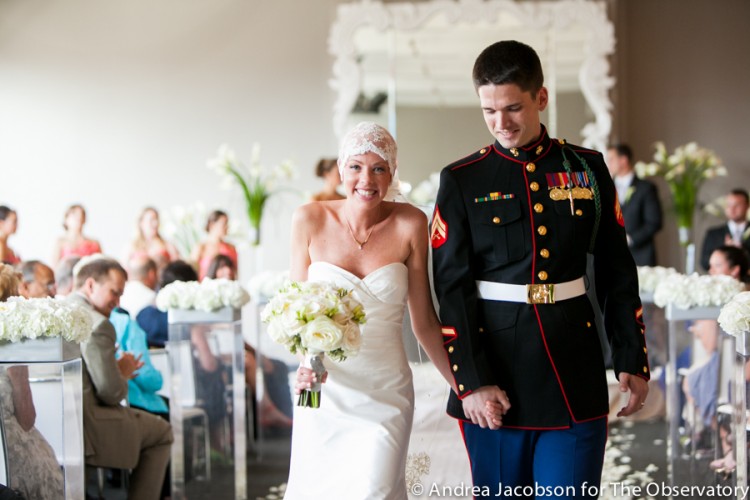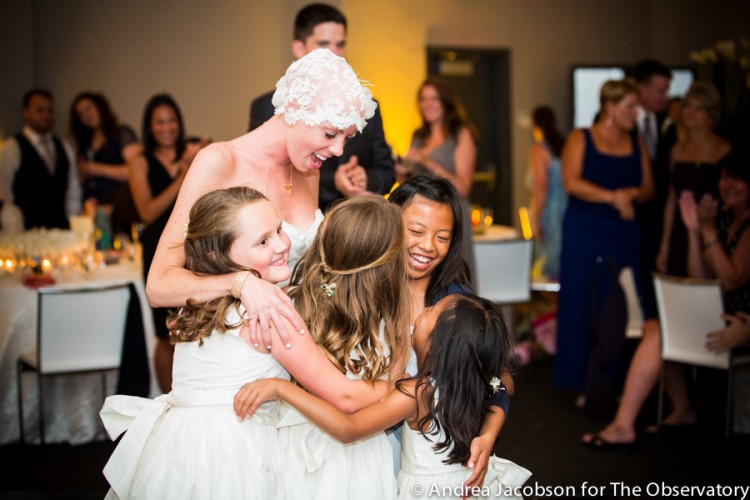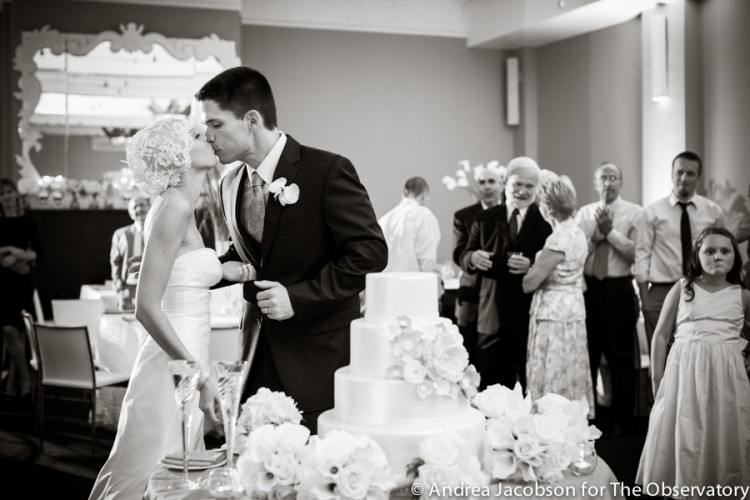 "In the middle of the reception, being surrounded by family and friends, I decided to take off my lace cap and just be a beautiful, bald bride and celebrate with everyone," O'Hara told The Mighty. "I didn't feel any different, in fact, I felt just as beautiful, possibly even more!"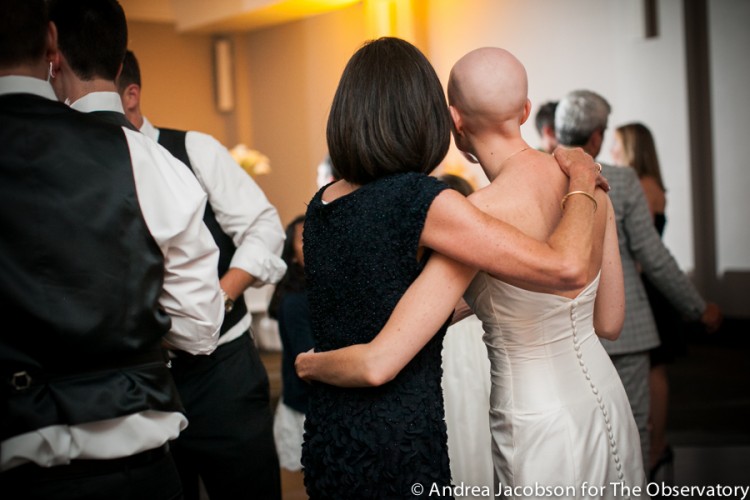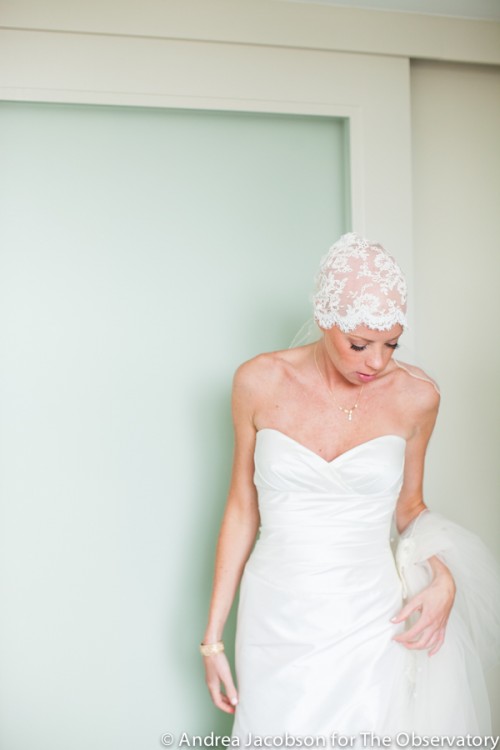 Andrea Jacobson, the wedding's D.C.-based photographer, told The Mighty that O'Hara had both the best attitude and the biggest challenges she'd ever seen a bride have on her wedding day. Her perseverance comes through in the photos. This is why, almost a year later, the pictures are still being shared online. O'Hara, a kindergarten teacher, has been in remission since November 2013. She loves that her photos have been seen by more than just friends and family.
"People don't necessarily need to be sick with cancer to be inspired by my story. I hope that people will see the silver lining in every day," O'Hara told The Mighty. "I hope that anyone who is going through a struggle can look at my photos and read my story and know that in time, everything will work out the way that it is supposed to."
h/t Style Me Pretty