Chocolate coconut mint patties
Apparently I'm on a kick for making treats lately! I made these chocolates with just a few ingredients: dark chocolate, unsweetened coconut, coconut cream, maple syrup, peppermint extract, and a little spirulina for that green colour. When I see things like this, I always think they must be way too difficult to make myself, so I was pleasantly surprised by how easy these were and how well they turned out!
First, I threw the shredded coconut in the blender to make it a finer texture. Then I mixed it with a little coconut cream and maple syrup before adding in the peppermint extract and spirulina. I scooped it out by tablespoonfuls and formed into patties. I put them on a tray in the freezer for about 15 minutes, and then coated in melted chocolate and put them back in the freezer.
Here is the recipe I followed: feastingonfruit.com/no-bake-mint-chip-cookies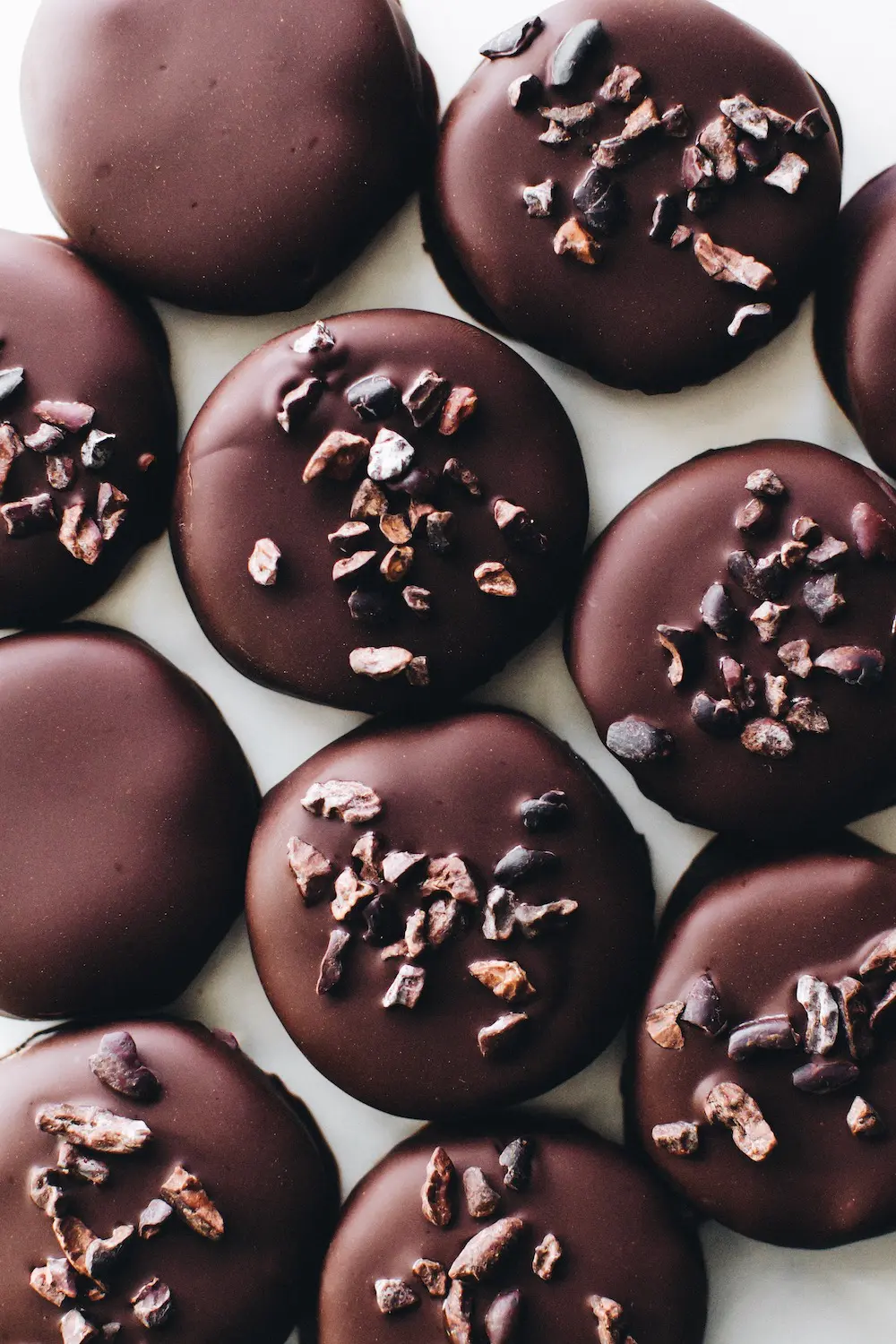 No-Bake Mint Chip Patties (vegan, paleo, sugar-free option!) | Feasting on Fruit
No-Bake Mint Chip Cookies! Ice cream inspired with a cacao nib flecked mint cookie center and dark chocolate coating. Vegan, paleo, sugar-free option!
9 reactions
•
3 comments