City Council Approves To Prefer #Kindness
🗣 - "Good for you, everybody, all you elected officials. Trying so hard to make an eight or nine, or whatever dumb page amount, document to say, "Hey, be nice to someone else." But we're not going to define what "nice" is, so then we don't get in trouble for it."
‼️ - Get engaged!
➕ - Subscribe for more episodes & similar #Content - www.youtube.com/TaylorLakhryst
✉️ - #Comment with your thoughts or questions you'd like answered!
👍🏻 - Please #like & #Share this to help get heard!
❓ - What's #DwhellOnIt
👀 - Dwhell On It is a series where I answer your #questions about my lived #experience as a #trans woman!
📺 - A new episode gets uploaded every week! - youtube.com/playlist
🔖 - Bookmarks!
03:37 - Fascinating video! I like that you said you had to accept yourself. You didn't say anything about workouts worth the effort yet. Can you do a video when you talk about your workouts to help a girl out? Thanks.
10:57 - I've been on HRT for almost a week, and my chest is growing, but there's some shrinking I'm not comfortable with. In your experience, does the D shrink or the B's? I got told that it would be the testes, but it's not the case for me, so how is it for you?
18:36 - Are there other cities that you know of that have policies better than what got presented?
21:27 - Does the "Corporate Advertising Policy" count as a tangible measure?
23:28 - End anti-2SLGBTQIA+ abuse! - act.newmode.net/action/hirewheller/csr
🔗 - Links mentioned!
02:20 - #Letters4TransKids - "You Know Who You Are!" - www.youtube.com/watch
03:30 - Workouts: Worth the effort. Bigots: Nope. - www.youtube.com/watch
03:50 - Doesn't working out make transitioning worse? - www.youtube.com/watch
22:55 - **Placeholder for Council segment** - clkapps.winnipeg.ca/DMIS/permalink.asp
💰 - Donate now! Help these fundraisers hit $1411!
❗️ - Support #RunForWomen & women's #MentalHealth programs! - run.convio.net/site/TR/Events/General
❗️ - Support #walk4md & individuals who live with neuromuscular disorders! - muscle.akaraisin.com/ui/walk4md22/p/TaylorLakhryst
👀 - Get involved! You can create #change
📣 - You can help! Everything inspiring HireWheller stays ongoing - biased systems, ignorant platforms, violent abusers, and isolated victims.
📣 - Grassroots #power comes from its #people Please #help by getting involved or referring people you know to create change against systemic bigotry & oppression. Thanks! 💜
💻 - Get connected!
#hirewheller A #grassroots group aiming to help the #2slgbtqia #Community overcome often-minimized struggles.
#Instagram instagram.com/hirewheller
#Twitter twitter.com/HireWheller
#Facebook www.facebook.com/HireWheller-103322085282334
👱🏼‍♀️ - Look me up!
#taylorlakhryst Trans woman, advocate, INFJ, ♊️, she/her/hers 🏳️‍⚧️
#linktree linktr.ee/TaylorLakhryst
📒 - Alt information
* Text: Dwhell on it with Taylor Lakhryst - City Council Approves To Prefer Kindness! - Episode Forty-Six - HIREWHELLER
* Description: A blonde woman wearing a white and blue shirt is smiling and sitting in front of a wall. There is white and light pink text on a red background.
* Captions: Automated
#Activism #Canada #Diversity #ethics #Equity #government #humanities #Inclusion #LGBT #LGBTQ #manitoba #Motivation #Organizing #policy #question #Transgender #winnipeg #Love #2slgbtqia #AskMe #causes #change #changemakers #Charity #Comment #Comments #Community #Content #contentcreator #creator #dogood #donate #Employment #eventplanning #Events #Fundraising #gender #grassroots #grateful #help #like #linkinbio #MentalHealth #Kindness #leaders #people #philanthropy #power #Respect #Safety #Share #socialgood #SocialMedia #Sports #training #Travel #trans #Video #SplashPageSelfie #DwhellOnIt #hirewheller #taylorlakhryst #Instagram #Twitter #Facebook #linktree #Youtube #RunForWomen #walk4md #ProtectTransYouth #Letters4TransKids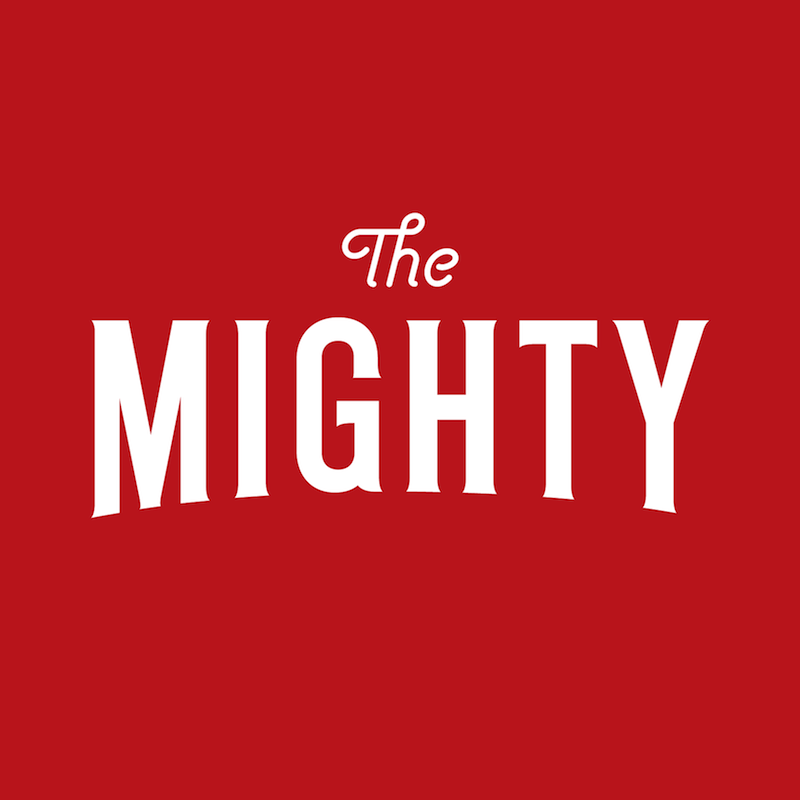 abuse
You'll find a community that has your back on The Mighty, no matter what health situation you're going through. We talk about what health is really like — mental health, chronic illness, disability, rare disease, cancer, and much more.