To the Photographer Who Made Sure We Had Photos With Our Terminally Ill Newborn
---
I was so excited to be having a baby boy after having three girls. We had plenty of tea parties and dress-up sessions. We played with many dolls. This would be different. I dreamed of our son growing up to play sports, fish and hunt with his father.
Shortly after he was born, Hunter went into respiratory distress and was whisked away to the NICU to be intubated. He began breathing on his own a couple of days later but remained on oxygen for a few days longer.  We finally took Hunter home from the NICU when he was 2 weeks old. We were so happy to have that experience behind us and looked forward to having Hunter healthy and at home.
I quickly realized that Hunter wasn't progressing as his older sisters had. He wasn't making gains, and he seemed to be losing abilities. I shared my concerns with my mother, a nurse, and Hunter's pediatrician. Both of them shared my concerns.
Hunter contracted a cold when he was 8 weeks old. I took him to the doctor because he seemed so frail and worked so hard to breathe. The doctor sent us to St. Louis Children's Hospital, where Hunter was admitted and observed. The following day changed our lives forever.
The doctors diagnosed Hunter with Spinal Muscular Atrophy (SMA) Type 1. Due to the age at onset and severity of symptoms, Hunter's prognosis was three to twelve months, with it likely being towards the lesser end. The doctors told us there was no cure and no treatment. They said there was no hope. They advised us to take Hunter home and love him while he was still with us. We left the hospital with Hunter on hospice. We were heartbroken and grieved knowing we would only have our newborn for a short time.
My mom said we needed to take family pictures so we would have them to cherish after Hunter was gone. A nurse she worked with was also a photographer and volunteered for Now I Lay Me Down to Sleep, an organization that provides photographs to parents who lost a baby. My mom knew her friend should take the photos, and she introduced me to Tracey Bartmann-Leek. Tracey explained that although she works as a professional photographer, she also volunteers, which I knew. There was so much compassion in her voice as we talked.
We planned Hunter's baptism for one week after his diagnosis. Tracey met us at the park before and took family pictures. She also took pictures during the baptism. Tracey didn't stop there — she continued to take pictures of Hunter in photo sessions at her studio. These pictures meant the world to me, and I wouldn't trade them for anything. I'm so grateful to Tracey and forever hold her in my heart.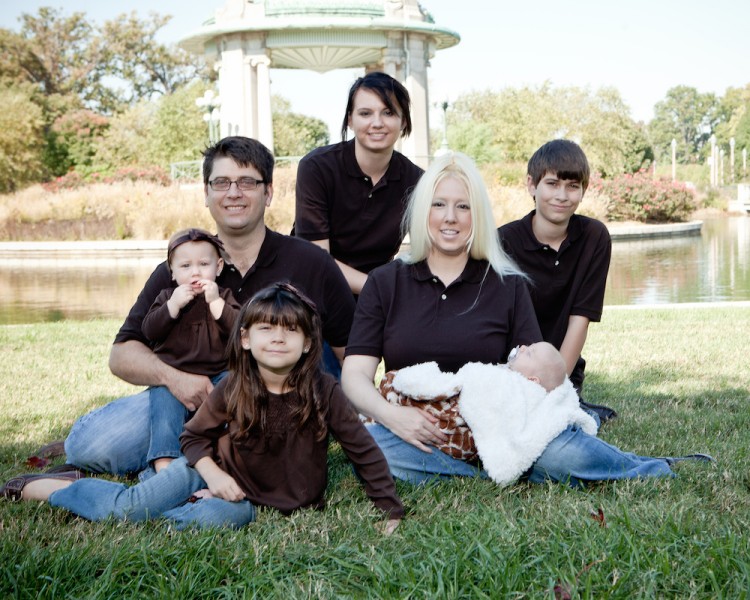 Hunter is now 3 years old and continues to fight his SMA battle. We know we are blessed to still have him with our family. The photographs are a constant presence in our home, and we consider them our most prized possessions.
Want to end the stigma around disability? Like us on Facebook.
And sign up for what we hope will be your favorite thing to read at night.