But Then My Apathy, Depression, and Half of My Pain Lifted…
WHAT A JOURNEY! I have been AWOL from here for five months! I have been pretty ill for most of that time. My doctor put me on two new meds in late September and it has taken me this long to get out from under such nasty side effects that I was literally debilitated. My doc wouldn't hear me. All she saw was my weight.
I finally did some research on the drugs' common side effects and took myself off of them, tapering the dose carefully to prevent shocking my body and reduce withdrawal symptoms. In addition, my doctor had encouraged me to taper off pregabalin (Lyrica) because it did not seem to be helping the way it used to and I believed I was suffering from side effects from this drug as well.
It turns out I was right on both counts!
Once off the first two meds, my anxiety and several other side effects vanished. But here is a celebration: when I got off the Pregabalin my apathy was gone! I mean that when I stuck to my routine of hiding in my nest, I found I no longer wanted to stay there. I sincerely wanted to get up and do things. I started organizing myself, cleaning, doing a LOT of healthy self-care. I started walking again.
I also finally got an appointment with a therapist after a six-month wait list. I felt at ease with her right away and shared my story. In our second session she told me I have Generalized Anxiety Disorder and complex PTSD. What?!
After 57 years of suffering, she validated my traumas. She heard me and said I'm making sense and it looks clear to her that I have suffered. She wanted to discuss how we are going to rewire my feelings around the trauma. What?!
I let my tormentors (family members) know about the news that a professional had validated the trauma they caused and to please leave me alone while I heal. It felt like I put down all of my "baggage" and was free. Free of all of that self-doubt, free of confusion, of shame, of grief, free of depression, of guilt, and of even more of the physical pain I had grown used to.
It wasn't my fault! I'm so happy it is amazing! I still get triggered, but I'm managing pretty well and will be starting EMDR therapy this week. And I still have chronic physical pain from fibromyalgia, but it is much easier to manage since I felt validated.
I also was diagnosed with sleep apnea and use a CPAP machine to make sure my brain gets sufficient oxygen all night long. This has done wonders for my brain fog, lack of energy and general sluggishness.
Do NOT go off any medication without discussing it with your doctor first. But DO look up it's side effects and make a list of any that you experience… and think about asking for an alternative if you think those side effects are holding you down from living.
If trauma is what keeps you down, ask your doctor for trauma resources.
If you wake up tired, get a sleep study. You can do it remotely right from home. You deserve to breathe all night long.
Get the help you need and FEEL BETTER!
Drug Info: www.drugs.com
#apathy #Depression #Anxiety #Fibromyalgia #GeneralAnxietyDisorder #ComplexPosttraumaticStressDisorder #Caregiving #SideEffects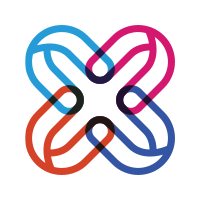 Drugs.com - Prescription Drug Information
Providing accurate, impartial information on more than 24,000 prescription drugs and OTC medications.
15 reactions
•
5 comments