What red flags should I be looking for in therapy?
While we'd all like to believe that therapists are for the most part ethical, committed and caring health care professionals, sometimes this simply isn't the case.
This article has a clever meme that outlines many of the red flags that could signal you need to find a new therapist: themighty.com/2019/04/crazyheadcomics-therapist-warning-signs
For me personally, the biggest red flag was inconsistent boundaries that vacillated and that made me feel like I was crazy. Boundaries should be clear from the get go and if a therapist is concerned about them, they should address this in a respectful and non-combative way.
What red flags have you encountered with therapists in the past?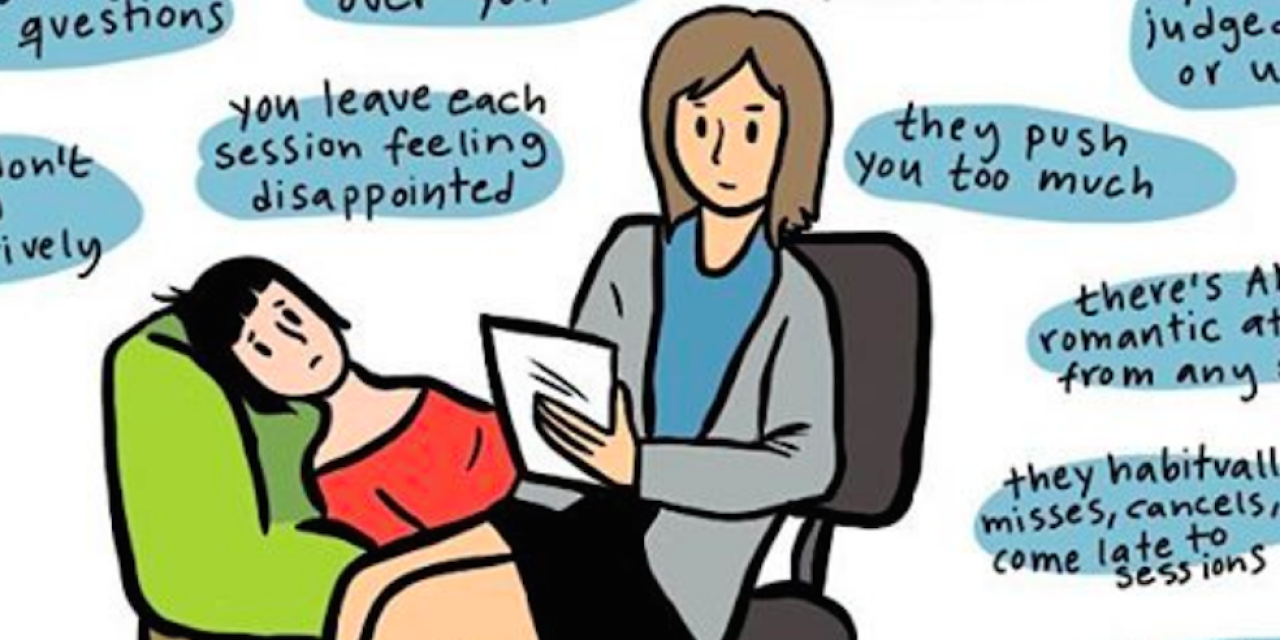 If You've Ever Had a 'Bad' Therapist, This Comic Is For You
Here are 19 therapist "warning signs" to watch out for.