Need some help explaining your chronic illness during medical appointments? I've created a free Chronic Illness Resume that might help.
About a week ago I was reading an article written by a woman with type 2 diabetes who outlined the - all too familiar - problems experienced when explaining your chronic illness to a new doctor or specialist.
She mentioned that someone had recommended using a Chronic Illness Resume and this helped her to better communicate her past treatments, struggles, and personal experience with her illness that she knew wouldn't be represented by her medical history and lab results.
Overall, she felt it improved her ability to communicate & collaborate with the newest member of her medical team and ultimately improved the level of care she received.
As someone with multiple mental health issues, it crossed my mind that it could even just be helpful to have a reminder of important questions that might be easily forgotten during an appointment.
I couldn't find a chronic illness resume template online, so I ended up creating one that you can download for free. It's a single-page, editable PDF that's based on the suggestions outlined in the article and you can download it here:
bearable.app/free-chronic-illness-resume
If you think there are ways I could improve it, I'd love to hear your suggestions too.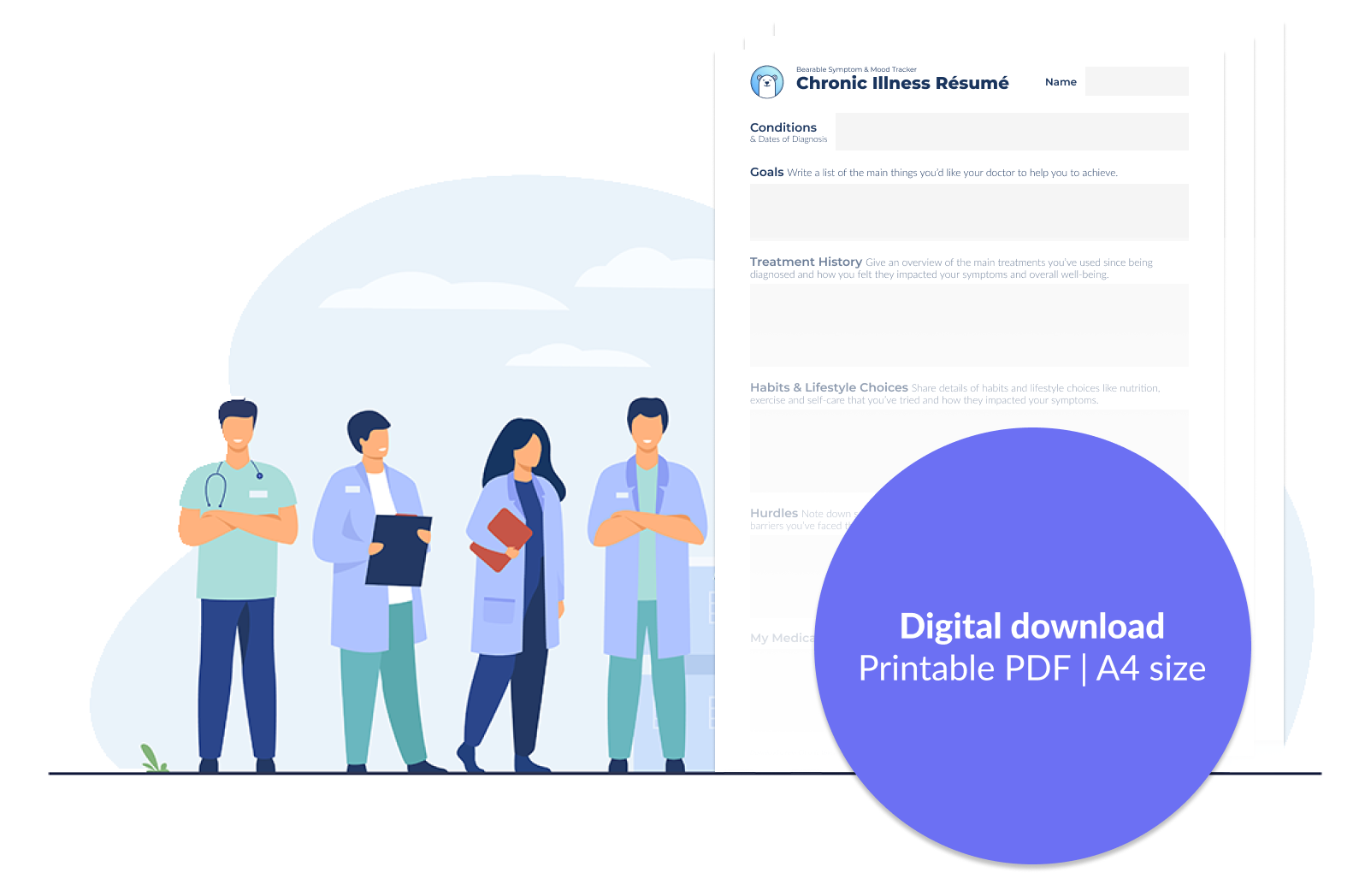 Free Chronic Illness Résumé | Bearable
Your Chronic Illness Résumé When you're visiting a new doctor, therapist, or specialist for the first time, it can be overwhelming to remember everything
4 reactions